"If we are not part of the solution, we are part of the pollution."–Steffi Kordi
We all know 2021 is not going to magically teleport us back to the dawn of 2019. And if we are honest, that's not what we want anyway. But planning would be a lot easier if we knew what we could expect.
This year's "IBTM World Trends Report" called on meeting professionals to help build back better in the wake of the global pandemic. "From a position of relative strength, growth, prosperity and innovation, COVID-19 has decimated the industry, causing wide-ranging disruption on an economic, political and often deeply personal level," said report author Alistair Turner.
"Equally, the industry has been given the opportunity to reset itself and reimagine what its 'new normal' will look like, addressing major trends such as sustainability, technology, security and diversity as areas where the industry can use tragedy to change its trajectory and do things better in the future."
Smart Meetings asked industry watchers what the coordinates might be for moving forward. From biometric passes and CEO holograms to disinfecting robots and interactive whiteboards, they pinpointed guideposts for where we are going next.
Forever 19
Even post-herd immunity, you may still struggle with finding a convenient a place for all those hand sanitizer dispensers. Bruce Rosenberg, president of the Americas and chief operating officer for the booking site HotelPlanner (which partners with organizations such as the NFL's Washington Football Team), counts enhanced cleaning protocols as one of the safety measures that could stick around in the near- and long-term future.
In fact, the list of diseases it is intended to curb the spread of could expand to flu and the common cold.
And the tools to combat all those germs could get more sophisticated, as well. A new robot that emits high-intensity ultraviolet UV-C wavelength light that kills harmful pathogens in the air and on surfaces was introduced last month at Key West International Airport (EYW). The six-foot-tall, 300-pound robot can move around the airport autonomously, distributing nonchemical disinfection on a programmed route after hours. Sanitizing the entire space takes about two-and-a-half hours.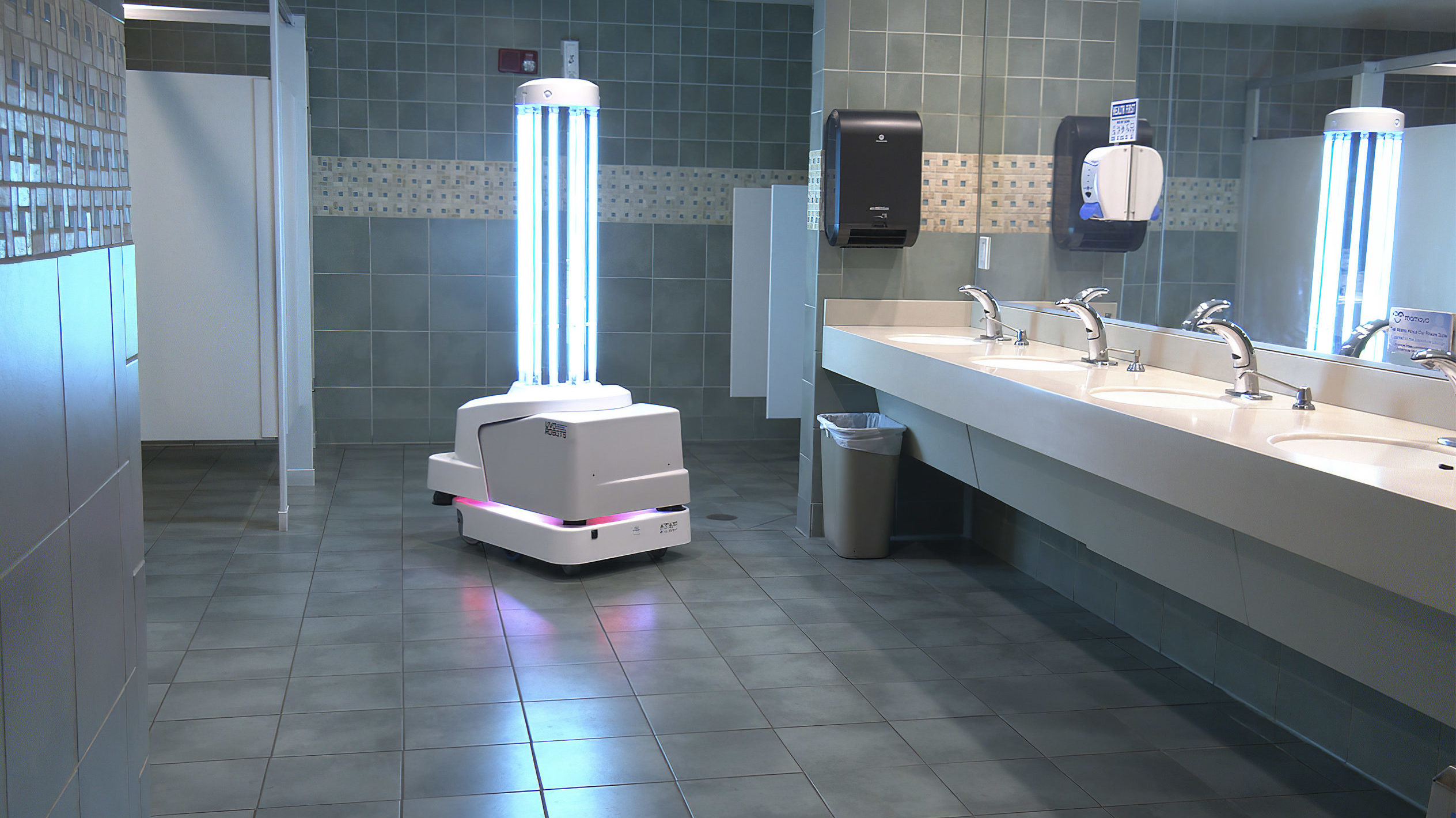 Brad Dean, CEO of Discover Puerto Rico, saw a similar Lysol-scented future. "We anticipate that many of the changes our venues, hotels, dining establishments and attractions have made will be around indefinitely, such as the enhanced cleaning procedures in high-contact areas and additional hand-sanitizer stations in key facilities, like our convention center in San Juan."
Hyatt Regency Grand Reserve on the island will add a UV light air-purifying AC system to its restaurants and meeting spaces (it's already in all guest rooms). Social distancing will continue to be a factor and will likely translate into fewer people in larger spaces.
Other trends Dean anticipates over the next 12 to 24 months include flexible booking policies and preference for domestic travel.
Budget Prices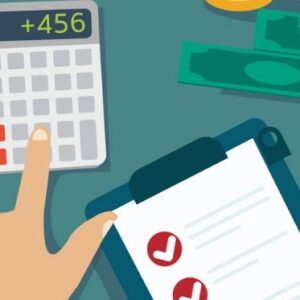 Rosenberg warned that the addition of all those cleaning protocols and daily temperature checks for team members and guests could result in increased prices for everything from guest rooms to ballrooms.
Will Curran, chief event Einstein of Endless Events, cautioned that if the future does result as predicted in a decided shift to hybrid, companies still feeling the pain of revenue shortfalls in 2020 may have trouble covering the cost of planning both a virtual and in-person meetings. "Meeting professionals will have to accommodate those opposing forces by simplifying what was becoming overly elaborate stage sets," he said. Budget constraints could mean less digital information mapping and more content packages that can serve for both audiences.
The intersection of budget and attention-span requirements could work in meeting planners' favor. Eric Holmen, chief revenue officer with event-marketing platform Splash, reported in "Online, Remote, and Shorter: An Outlook on Virtual & Hybrid Events in 2021" that less than seven percent of respondents think virtual events should be longer than an hour. Slightly more than half (55 percent) agree the ideal length for a virtual event is 20 to 30 minutes.
The same goes for in-person crowd sizes at hybrid events. Holmen has been watching the return of meetings internationally and says group sizes are smaller. When meetings opened up again in Australia, for instance, they were less expensive and more exclusive in those who were invited.
Seamless Travel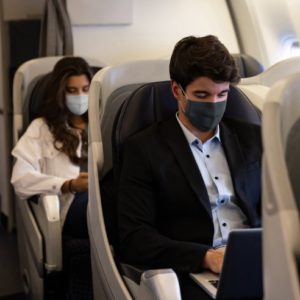 World Travel & Tourism Council focused on increased demand for security in its "Safe & Seamless Traveler Journey" document. The report emphasized the need for swift action for a harmonized approach in the implementation of digital traveler identity and biometrics, and the enablement of strong policies to support the recovery of the sector.
The vision is that from bus to plane to taxi, a secure, end-to-end and integrated touchless system will bring peace of mind to the 330 million people around the world who depend on a thriving travel and tourism sector globally.
The shift has already begun. IBM offers digital travel credentials such as identity, biometrics and health certifications. MSC Cruises uses emerging technology to improve the movement of guests. At Dallas Fort Worth International Airport (DFW), smart restrooms provide contactless service and heightened sanitization.
In December, Marriott International announced that as part of its Connect with Confidence program, it would be offering health protocol options, including COVID-19 testing before and during an event. The self-administered and third-party tests paired with health screening questions and temperature checks will start rolling out in Gaylord Hotels and Resorts in Florida, Tennessee, Texas, and Colorado.
W South Beach instituted its own health protocols as part of a $30 million renovation that includes on-call medical services on the ground floor and a partnership with Sollis Health testing center.
Vaccine Pass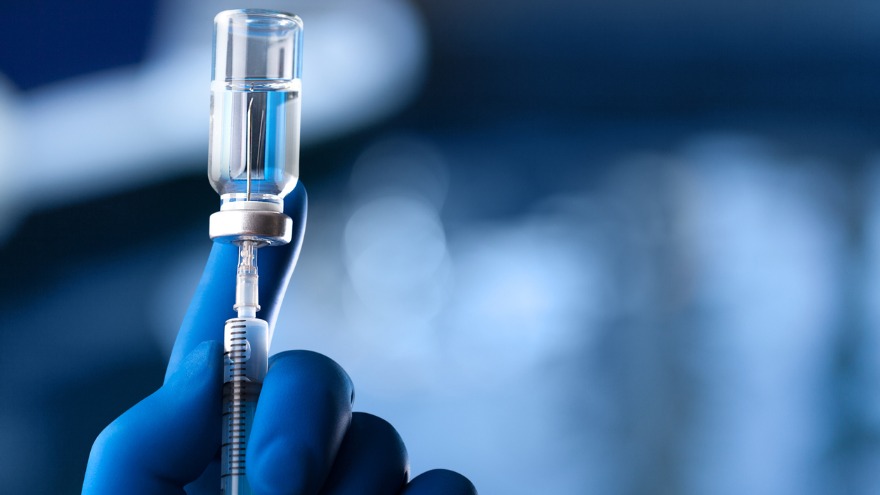 That COVID vaccination "stamp" could be the ticket to entry at hotels and events in the future. Numerous companies have signed on to track who is packing immunity. Ticketmaster has teamed with CLEAR Health Pass, IBM's Digital Health Pass, and testing companies Labcorp and CVS Minute Clinic to provide confirmation of a vaccination or negative test result that could be flashed on a smartphone on the way into the venue.
More: Covid Vaccination May Be Required to Fly in 2021
Common Trust Network, an initiative by Geneva-based nonprofit The Commons Project, and the World Economic Forum have partnered with several airlines, including Cathay Pacific, JetBlue, United Airlines and Virgin Atlantic to offer the CommonPass app, which will generate health certificate QR codes based on information provided by doctors.
That same phone could alert attendees if they have been exposed to someone with COVID, using a Bluetooth-based system developed by Apple and Google. To be effective, TSA Pre-check-style solutions need to protect medical privacy, be accurate and work across borders by tailoring immunization and requirements to traveler itineraries.
Cybersafe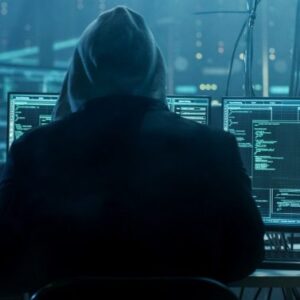 Safe doesn't just mean free of disease. In a virtual world, protecting attendee information is also Job One for meeting professionals. Robust data security is required behind all that innovation. The planner of the future must be an expert on privacy as well as on how to manage it and ensure that data protection addendums are part of every contract.
Matti Kon, president and CEO of InfoTech Solutions for Business, warns that data breaches can be costly. A cyberattack on Target retail stores in 2019 compromised the information of more than 70 million shoppers and cost the organization $148 million. Potential risks include data falling into a competitor's hands, identity theft and compromised bank account and credit card information.
See also: 4 Tips for Staying Cybersecure in a Remote Workplace
Simple tips, such as managing data in the cloud, not posting the Wi-Fi password everywhere—or worse yet, not using secure Wi-Fi—and investing in enterprise versions of software can help. The biggest risk could be thinking it will never happen at your event. Planning for how to handle all that digital information from your hybrid event could save a lot of trouble later.
All-inclusive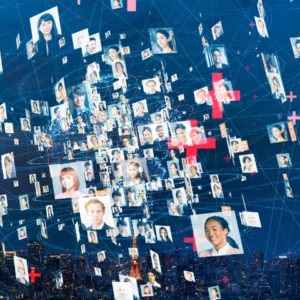 2020 was also the year that the call for diversity, equity and inclusion made headlines. Many meeting professionals discovered that, for all their good intentions, there is more they can do to advance the industry's DEI quotient.
Diane T. Ashley, CEO of DTA Diversity Counts, warned that unconscious decisions lead to privilege, something that can rear its imperious head in hiring decisions as well as policing and interactions at events. It is a hindrance to business and society.
She suggested starting difficult conversations about how to remove bias from hiring decisions, invitations to speak and sit on panels, and daily interactions. "The more you do it, the more comfortable it will feel, and the more you will grow as you set the foundation," she said.
More: Best Of: Talking Diversity & Inclusion in 2020
Destinations International introduced a CEO Pledge in December that lists five points that lead to a commitment to build and sustain an equitable, diverse and inclusive workforce. It requires executive leadership, sharing best practices, holding one another accountable and measuring action. By sharing lived experiences of marginalized and underrepresented communities, the group hopes to promote justice for travelers, stakeholders and citizens.
Green Movement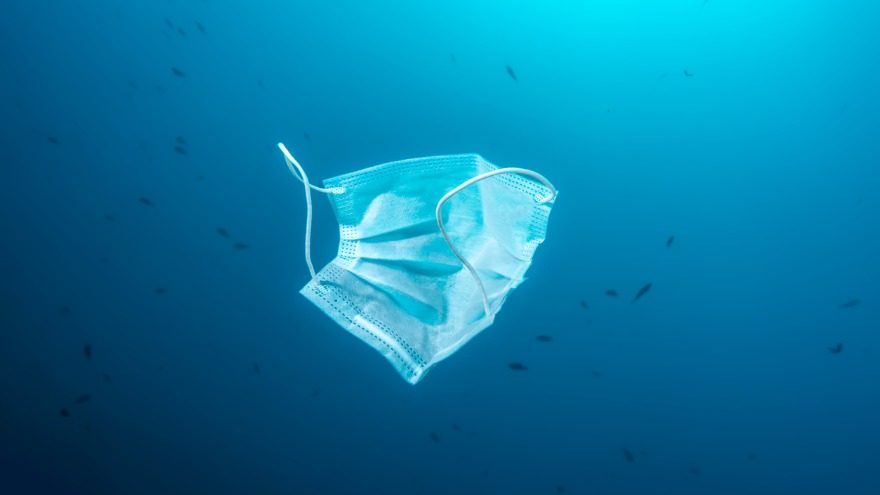 Physical health can't come at the expense of environmental degradation. All those single-use plastics and extra wrappings need to be rethought if we are going to avert what could be the next catastrophe to ground the industry.
"For the good of everyone's health, now and in the future, it is still absolutely possible, safe and hygienic to use sustainable practices," said Steffi Kordi, founder of Cocoon Incentives, who serves as sustainability chair on the board for Society of Incentive Travel Excellence Florida & Caribbean. She suggests opting for electronic sign boards and event apps to avoid printing reams of material that will be tossed out. Look for 100 percent compostable natural fibers for food containers and reusable, branded masks instead of disposable ones, which are already washing up on beaches.
"If we are not part of the solution, we are part of the pollution," she quipped.
More: Best of Sustainability in 2020: All Things Green
Stephanie Harris, president of Incentive Research Foundation (IRF), reported that the newest IRF survey found that more incentives would be held closer to home, a trend that could help with both budgets and greenhouse gas emissions from long-haul flights.
Code of Conduct
Attendees and hotel guests may be required to be more active participants in the fight to limit the spread of disease. Many venues and organizations are requiring them to sign disclosures that promise they will follow all protocols—including wearing masks and distancing. These "stay at your own risk" consent forms are intended to reduce the potential for lawsuits and make it clear the responsibilities guests have to keep themselves and others as free from a transmissible disease risk as possible.
Michael Dominguez, CEO of Associated Luxury Hotels International and Events Industry Council Accepted Practices Guide for Hotel Health and Safety Working Group chair, said venues and planners can only do so much to make spaces safer. The code developed by the APEX committee declares, "Responsibility is shared equally among event organizers, the event venues and event attendees—all have a role to play."
Fast Track to More
You have heard that the pandemic turbocharged trends that had been slowly emerging around the world. Companies, large and small, saw 2020 as an experiment that could point the way to a more impactful 2021.
Michiel Pool, global head of events at the telecom giant Ericsson, reflected on the changes at Lively's "The World of Marketing is Changing" event. He was optimistic even after the cancellation of large-scale, physical conferences such as Mobile World Congress. "COVID fast-tracked the move toward the future for us, and had a really big impact on our growth, and the sheer volume of event experiences we're doing virtually nowadays," he said. By September 2020, Ericsson had staged more virtual experiences than during the whole of 2019.
He joins the growing consensus that the future of the events world will be a blend of physical and virtual experiences. "For us, the physical part, and human interaction that's so key to our business, will remain crucial in the hybrid experience once we return to the possibility of adding face-to-face."
Borrowing a Note from the Sound Stage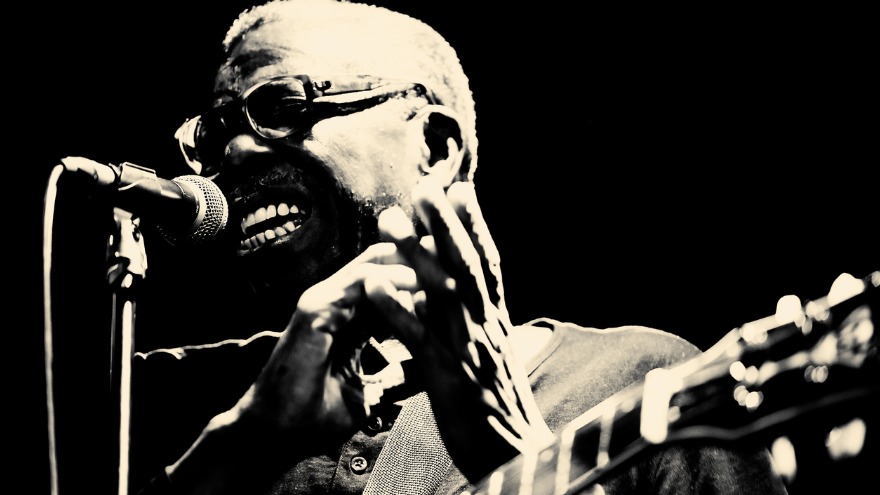 "Kids don't complain of fatigue after four hours of playing Minecraft, because they have agency and connection."–Will Curran
Some meeting professionals are looking to other industries for inspiration for getting back on stage. Take hard-hit musicians, for instance. In the face of a recording industry that PriceWaterhouseCoopers says declined by 64 percent—falling nearly $18 billion in revenues—some artists turned to in-game extravaganzas to attract eyeballs, according to a report from Content Commerce Insider.
Rapper Travis Scott debuted his new song as an experience in the popular video game Fortnite. Similarly, the artist Lil Nas X produced a virtual concert experience in the Roblox user-built platform, to the delight of more than 30 million viewers. British pop star Dua Lipa's recent livestreamed concert, "Studio 5054," attracted 5 million viewers, including more than 1.9 million from China. Singer-songwriter Dan Olsen's performance from his East London studio was projected as a 3-D hologram on a stage. If a stage isn't available, artists such as Vic Mensa and K Camp have used the 3-D mobile app Jadu to get music to their fans.
Virtual performers have become a popular option in China.  At "Bilibili Micro Link Virtual 2020" in December, the audience was estimated at an astounding 1 billion. Concert merchandise was sold separately from the almost $200 ticket price.
Hologram technology was already allowing deceased artists to make the rounds in the United States. Tupac graced the stage at Coachella in 2012, Michael Jackson "performed" at the 2014 Billboard Music Awards at MGM Grand Garden Arena, and Whitney Houston wrapped up her sweep via hologram in October.
The same technology can bring top-name speakers to a conference or allow all attendees at a satellite event to feel as if the CEO were on stage, talking directly to them.
Singapore Tourism Board put the idea to the test at TravelRevive in November. The hybrid trade-show prototype for safe business events featured digital enabler tools, such as automated check-in kiosks and hologram meeting functionality.
Over the next four years, as meeting designers navigate what could be a jagged line back to events, Endless Events' Will Curran encouraged them to take their cue from gamers. "Parents know that kids don't complain of fatigue after four hours of playing Minecraft, because they have agency and connection."
"Our attendees have moved beyond Zoom fatigue to laptop fatigue. Smart meeting professionals are thinking about alternate experiences to live beyond the laptop," he said. Affordable, wall-sized touchscreens can be shipped to homes, allowing people to move and interact physically with content, including VR.