…And beyond
Your groups made it through the plague years, but wait…they've changed. That is, what they want and how they want it is not the same—and that includes food and beverage offerings. So, what's on groups' F&B wish lists for the coming year and beyond?
For beverages, healthier and more productivity-enhancing options was the consensus in a webinar hosted by Society for Incentive Excellence (SITE). Participants were Natalie Fulton, CMP, trade manager for business events in the Americas for Tourism New Zealand; Anne Marie Rogers, director of meetings, incentive and events at Direct Travel; Andrew Roenbeck, executive chef at Boca Raton Resort & Club in Florida; and Tracy Stuckrath, founder of Thrive! Meetings & Events and host of the "Eating at a Meeting" podcast.
Going or at least fading, it seems, are the days of bellying up to the open bar to suck down the booze, especially among Gen-Z and many millennials. Instead, as you may have noticed at bars and restaurants generally, zero-proof spirits and alcohol-free cocktails continue to trend. "The statistics around this are kind of amazing. Thirty percent of people do not drink, or they stop after one drink," said Stuckrath. "We need to have better options."
Alcohol-free spirits have come a long way. Think versions of tequila, vodka, bourbon and rum, as well as premixed versions of popular cocktails like the negroni, whiskey sour and old fashioned. Zero-proof wines, which have been on the margins of the winemaking world for years, have also improved. All are especially adaptable to spritzers, sangrias and creative cocktails incorporating fresh herbs and local flavors.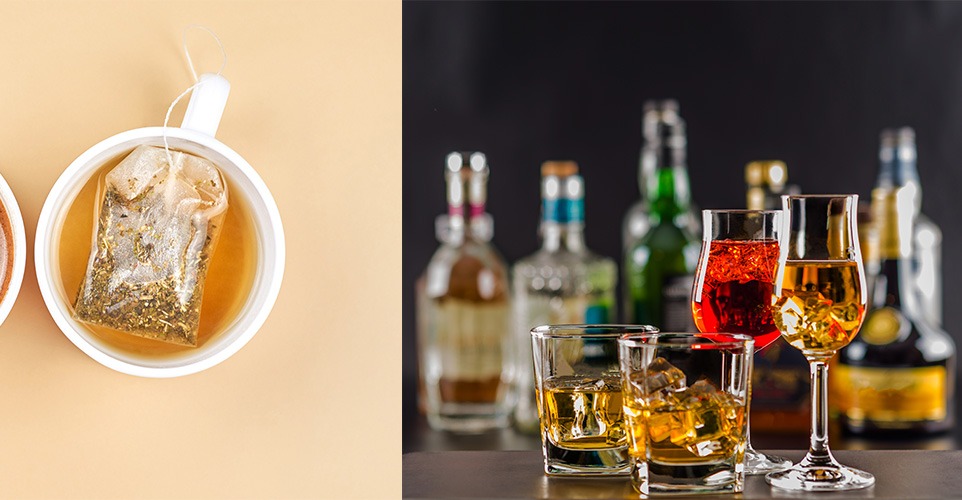 While many attendees might still want a "real" drink, that may not mean a traditional cocktail that is sweet and syrupy. Drinks that are Keto-friendly and low carb are on the rise. "My groups are not going alcohol free, but we are getting asked about low-sugar wines and skinny margaritas. We're getting asked for options that are healthy, that are lower alcohol," said Direct Travel's Rogers.
"Trending: demand for beverages 'that work for your brain and not against it.'"
Chef Roenbeck sees demand for beverages "that work for your brain and not against it," especially at breaks. This means alternatives to coffee and tea to avoid mid-afternoon crashes, as well as avoiding choices that will spike blood sugar. He suggested an attended smoothie bar where a chef can guide attendees away from loading up on overly sugary fixings.
Roenbeck compared today's beverage trends with the burgeoning of vegetarian and gluten-free banquet options, where not that long ago a boring steamed veggie platter was the default substitution even at the best hotels and resorts.  "It's the same thing with bartenders and mocktails. It's really going to test their creativity and professionalism" to venture beyond fizzy water with a wedge of lime. "It truly tests the quality and the standard of a chef."
Speaking of going beyond, nimble, entrepreneurial minds are hard at work trying to create market demand for your future F&B orders.
Here's one hyped by a message in my inbox recently: Psychedelic Water, a new canned cocktail that promises a "functional microdose" of mild mood-boosting and hangover-free ingredients—a completely legal proprietary blend of kava root, damiana leaf and green tea leaf extract.
It's a psychoactive taste experience that comes in four fruit-forward flavors and promises "a sense of euphoria perfect for work, play, and adventures that await."
And guess what? Psychedelic Water sold out its first production run nationwide, and it's mainstream enough that you can order it on Amazon. Or, perhaps, soon, at one of your events.
This article appears in the December 2022 issue. You can subscribe to the magazine here.