The medium extends the message: Use strategic planning when selecting digital content capture and distribution tactics
For decades, most people in the meetings and events industry have contended that the face-to-face environment—as opposed to remote conferencing—delivers the most robust experience to participants. Even so, in-person events are ripe for capturing valuable content through video, which can benefit not only attendees, but also many more people who did not attend. Plus, video content can extend the impact of an event for weeks, even months.
Of course, in most cases it is simply too expensive to film every minute of every session at an event; the demand for content rarely justifies that approach, anyway. What's more, some of the most useful content an organization can capture at its meetings takes place outside of formal sessions. Gathering this type of content involves leveraging the intelligence and perspectives of a variety of event participants, and provides additional value that even attendees would not have gained during the event itself.
Planners must coordinate with their executive stakeholders ahead of time to pinpoint the objectives of capturing specific content during an event. They should also consult with their AV-services supplier to understand what recording and editing tools can help meet those objectives while staying within budget. Lastly, the host organization must decide which channels to use to disseminate the content.
To help planners and their event stakeholders evaluate their options, we've gathered advice and examples from a few experts in the field of capturing and posting video content from events.
Take a Thoughtful Approach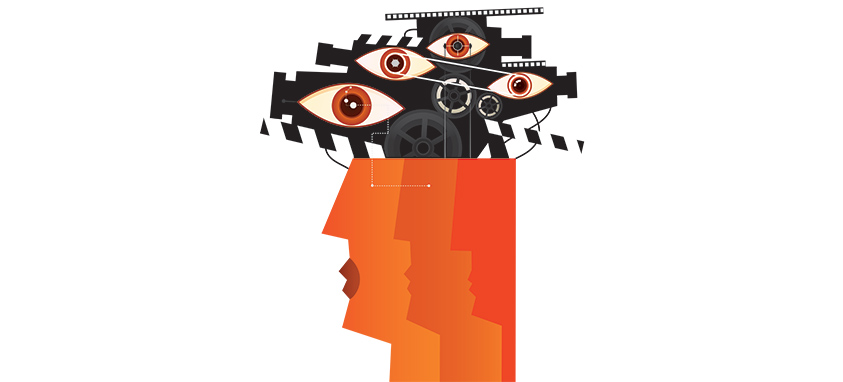 Here's one sign of how important the task of capturing useful event content is for many organizations: The American Society of Association Executives (ASAE) conducted an educational session on this topic at its March 2017 Great Ideas Conference.
"It's staggering how much video content the average person now consumes; it is taking over as the primary way that people want content on a day-to-day basis," says Rhonda Payne, ASAE's chief learning officer.
Payne's expertise in online education led her to emphasize a few cautionary thoughts in the Great Ideas educational session—such as resisting the temptation to capture too much content at meetings.
"Having people watch video of complete meeting sessions doesn't deliver the same learning effect," Payne says. "Teaching new competencies to remote learners takes many additional elements, and people's attention spans are not long on the smaller electronic devices generally used to consume content. So having a camera rolling in every breakout room is not a good use of resources."
Instead, a meeting host could opt to film only some of the top speakers and presenters in their entirety, and then edit each session down to a "best moments" montage roughly three minutes long. This approach serves two purposes: It triggers deeper recall from attendees as they watch the video after the meeting, and it provides nonattendees with useful nuggets of information and wisdom while driving their interest to attend future meetings in person.
For ASAE events, Payne takes this approach a step further.
"Having so many different topic experts onsite at once makes it cost-effective to set up a small studio on the edge of the show floor and bring each speaker there for an interview," she says.
For presenters whose sessions were not recorded, the interview is the basis for a two- to three-minute video that covers key points from the presenter. These "microlessons," as Payne calls them, benefit both nonattendees and attendees who didn't sit in on a particular session.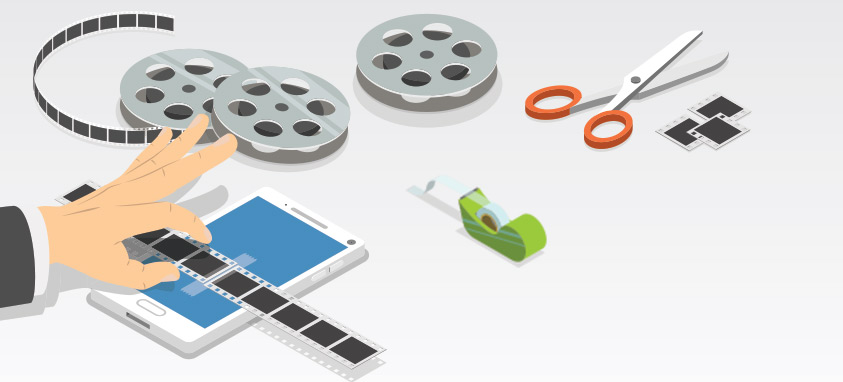 Video length and distribution timing can greatly affect traffic.
"We had recorded some full sessions at one client's event and put them in an online library, but we didn't see the traffic we wanted," says Lydia Kamicar, a director of learning and education services at SmithBucklin, a large association management firm. The following year, Kamicar edited full-session videos of selected presenters to highlight their key points in about three minutes, and added two minutes from an immediate post-session interview with the presenter.
But rather than place all of these five-minute segments onto a password-protected YouTube channel at one time, Kamicar staggered their release, promoting one every few weeks via the organization's social media accounts over the course of several months. "The traffic we got was much better for each of these shorter segments," she says.
From a logistical perspective, Kamicar was able to create an interview studio at the meeting site with surprisingly little investment. Housed in a breakout room where one of her staffers hosted the interviews, the set consisted of a cocktail table with drape, two tall swivel chairs and a neutral curtain serving as a background. The recording equipment was nothing more than an iPhone set atop a $30 tripod purchased from Amazon.
"Even with mobile devices you can get content that's of sufficient quality," Kamicar says. "It doesn't have to be network-TV quality to serve your purposes."
However, each segment should be edited later so they all have a consistent look and feel. Adding text to highlight key phrases and captioning dialogue are other options to consider. The latter likely won't be necessary, but it could be helpful to some.
"The audio we captured with the iPhone was crisp and clear," says Kamicar. "Aside from making sure we got the presenters to come to the studio at the right times, it was all pretty simple. We will continue to go down this route for certain events."
Recently, Julie Ferry, also a director of learning and education services for SmithBucklin, has been capturing other types of supporting content for some clients. For instance, she's doing a lot of "person on the scene" segments where attendees are interviewed as they leave a session.
"Getting attendees to share their perspectives—the most important things they learned or their 'aha!' moment—not only provides more education and insight to the viewer, but also conveys the excitement and energy of the live event," Ferry says.
When combined with a speaker's session highlights and a post-session interview, a person on the scene segment can be the final piece of an effective five- to seven-minute recap of a meeting's important takeaways.
While these attendee segments are conducted by a roving reporter and camera operator, Ferry usually has an interview studio set up in a breakout room, as well. In addition to hosting speaker and presenter segments, it can be used to interview key industry figures whose perspectives on certain topics—even those not addressed in meeting sessions—are valuable to hear.
"Industry meetings are where you get all the big players in one place, so you can take advantage of that," Ferry says.
For corporations, any meeting that includes customers is fertile ground for gathering this type of content, too. In either case, the exclusive nature of such content adds post-event value for both attendees and nonattendees.
Create a Narrative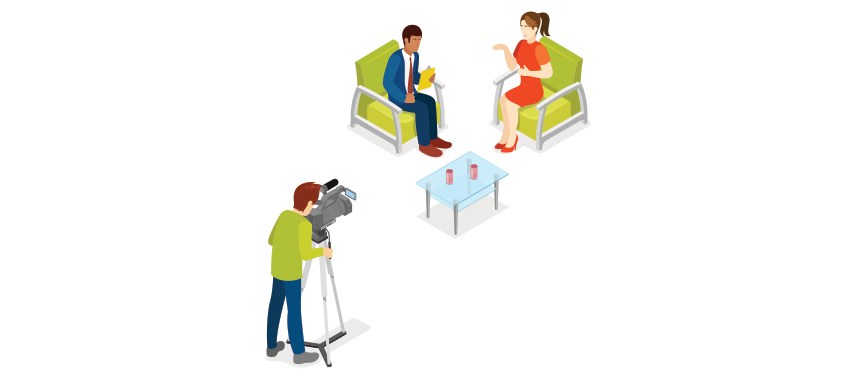 Especially for corporate meetings, the benefit of capturing content becomes most apparent when executives choose an overarching message or theme they want to reinforce through the final video product. Getting that product right could require the services of a production company with expertise in business storytelling.
"We meet with the planner and executives a few weeks out to work through the key ideas and messages they want to come from the event," says Vern Oakley, president of Tribe Pictures, which has done filming, editing and production for corporate meetings for 35 years. "We usually have to capture several hours of material at the event—not just meeting sessions, but also executive and attendee interviews—to showcase the overall mindset and the event's energy. Then we distill it down to a short, compelling product that both attendees and nonattendees can follow."
Planners should ask to see examples of a production company's previous work that addressed objectives similar to their own.
"You're not just hiring a videographer with the technical expertise to capture content," Oakley says. "You need someone who understands corporate thinking and who can tell the right story from the abundance of content that's captured."
In some cases, Tribe Pictures has done this on very short notice. A few years back, the firm was asked on a Tuesday to videotape the proceedings of a corporate sales meeting on Wednesday, and then edit the content down to a highlight reel for a closing session on Thursday morning.
"Our producer spoke to the meeting planner's messaging people to understand what was most important to them, and then we shot five hours of session content plus several interviews during breaks," Oakley recalls. "There was so much energy from the attendees, and we made sure to get beyond any corporate speak to make the content sincere and impactful."
After the producer worked through much of the night to edit the content and add production elements and styling, the client had a seven-minute finished product ready for viewing Thursday morning.
"That happened because of the producer's strategic business understanding," Oakley says. "He was able to create a video that got a standing ovation, because it reminded everyone about all they had accomplished the day before and how valuable their time together was."
A production company can also help a client decide on post-event content distribution strategies.
"Most want it on their internal site, for security purposes," Oakley says. "But if we work a customer event and the client wants to use some of that content to build market awareness, then we can put it on YouTube and start Twitter and LinkedIn campaigns to go along with it."
Two Interesting Wrinkles
Two recent developments might change some planners' calculations for content capture: the rising popularity of TED Talk-style session formats, wherein a different speaker takes the stage every few minutes to address a different topic; and the ability to livestream events through Facebook or another app. Together, these formats make event sessions more appealing to view in their entirety, while keeping them easy and inexpensive to capture.
ASAE's Payne notes that the association livestreamed its 2016 annual conference. "You can reach a much wider community if you promote it via social media for real-time or on-demand viewing," she says. "Informing a wider audience about an industry's issues is good publicity for any association."
Corporations can also use livestreaming to their advantage.
"Think about the Dreamforce event," Payne says. "Salesforce.com definitely makes sure that some of that event's content trickles out, which raises awareness of their brand. The event is a user conference first, but the video content they choose to release provides other benefits, too."
---
Rob Carey is a business journalist and principal of Meetings & Hospitality Insight, a content marketing firm for the group-business market.
---
Preproduced Video: A Powerful Event Starter
One proven way to get attendees on the same page at the outset of a meeting is to use preproduced video content. Rhonda Payne, chief learning officer of ASAE, calls this tactic "flipping the classroom." It allows attendees to gain a common understanding of an issue.
"Using video content as a baseline in the opening session frees up time in breakouts for conversation and interactive components," Payne says.
Lydia Kamicar of SmithBucklin will film a graphic facilitator—who takes the main ideas and concepts around an issue and sketches them on poster board—as he or she develops a premeeting sketch that depicts the event's purpose and key themes. She then has the film sped up during final edit so that attendees at the opening session can see the artist's process from start to finish in just a few minutes.
This gives attendees a better understanding of what to expect in the meeting, and it encourages them to look more closely at the finished sketch—which is prominently displayed in the prefunction area for the duration of the event.
"Many attendees take photos of it, and it serves as their guidepost and reminder for what goes on at the conference," Kamicar says. "The video drives that behavior."
Tribe Pictures President Vern Oakley handles all types of internal and customer events for clients.
"Our favorite ones are shareholder meetings. You can use video to show them how your business is changing or getting into new markets. It can also be about the brand's story and individual employee stories, and what your company stands for at a higher level."
The most powerful video Oakley has ever made was produced shortly after September 11, 2001. Telecom company Nextel brought Oakley into downtown New York City to film some of its employees who were voluntarily assisting emergency crews working at Ground Zero.
"Their handheld radios were the main communication tool, so Nextel employees were hauling generators up 30 flights in dark stairwells of nearby buildings to make sure the radios could get a signal," Oakley recalls. "We got to interview so many heroes who were just everyday people."
The end result was a five-minute video that opened an event for the company's top salespeople.
"The second it ended, the whole room stood and cheered for several minutes," Oakley says. "They now knew what their company stood for, what their coworkers were capable of, and that they could make a real difference too. It was electrifying to be there."
---
Destination Intelligence
Keep these tech-savvy meeting sites in mind for your next conference, meeting or event
Bellevue, Washington: Located 10 miles east of Seattle, Bellevue features natural beauty, vibrant restaurants and a penchant for the latest technological tools. Destination experts at Visit Bellevue Washington can guide planners toward innovative meeting solutions. With more than 2,800 downtown hotel rooms—including 337 at The Westin Bellevue and 245 at W Bellevue—there's room for crowds.
Oakland, California: "Interest in Oakland is at an all-time high," says Frances Wong, senior public relations manager for Visit Oakland. Newly built venues such as rooftop hot spot Overlook Lounge and co-working space Impact Hub, coupled with recent hotel renovations, have enhanced the city's standing as a modern, groundbreaking destination.
San Jose, California: Silicon Valley's urban hub offers state-of-the-art spaces for meetings large and small, plus expert booking assistance. "Team San Jose operates a convention campus, managing the convention center, four historic theaters and two cultural venues, all in the heart of California's third-largest city," says Kyle Schatzel, communications manager for Team San Jose. "This unique business model serves as a great selling point for conventions and meetings."
Washington, D.C.: Government isn't the only industry to make its mark on the nation's capital. Washington, D.C., is also an emerging technological center, where policy-makers and start-ups share space with unparalleled attractions, a thriving dining scene and a booming hotel market. Destination DC can help planners craft inspiring itineraries. –Courtney Peter
---
Technology Matters at VMware Meetings
Using technology to increase audience engagement and facilitate learning at business meetings is a smart move. Edward Perotti, senior director of global meetings, events and travel for VMware, says the best way to pull off a flawless meeting with technology is to recognize one's limitations and rely on people who know what they're doing when booking venues for events where technology plays a role.
"Bring in the IT people," says Perotti, who manages 2,100 worldwide events annually for VMware, a Palo Alto, California-based computing company. "Being proactive is still the best advice I can give planners, especially with regard to IT and physical security."
He recommends sending security experts to evaluate hotels and meeting facilities in advance. "In-house security people are well-trained in reviewing hotel spaces to scout it out and see where the holes are," Perotti says.
Corporate culture plays a major role in implementing offsite technology plans at VMware events and meetings. "So many things go back to what your own corporate structure has in place, including built-in firewalls and laptop encryption software," he says.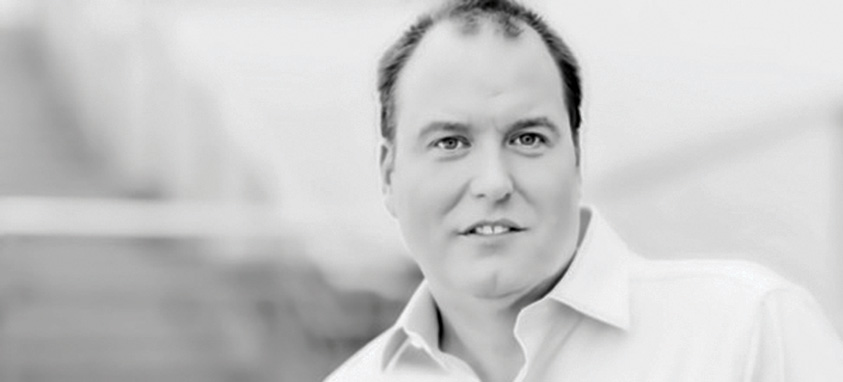 Perotti offers several tech-related tips for successful events.
• Plan ahead for technology-focused meetings by covering all your bases in advance.
• Know your core competencies and ask questions of hotel staff if something isn't clear.
• Rely on your technical pros and security experts for feedback about a potential venue.
• Reserve a dedicated tech room to monitor big events and ensure smooth operations.
• Select hotel meeting rooms for training sessions that are conducive to learning.
• Keep an eye on virtual reality—it has future potential for prescreening meeting venues.
• Give your audience something to like, tweet and chat about on social media sites.
Know Your Clientele
Hotels and offsite venues that understand the technology needs of today's clients will be more successful when it comes to booking return business. Presenters—and audiences—want things to work. For companies footing the bill, it is imperative that proprietary information not leak out to competitors.
Perotti recommends that hotel staff involved in booking events be upfront with professional meeting planners about everything their venue is capable of handling, or not handling. "If they're partnering up with [vendors] or outsourcing, let us know," he says. "Transparency is key."
At VMware, major events such as corporatewide kickoffs for 7,000–8,000 people are common. Knowing employees will bring at least two or three portable computing devices each, Perotti looks for hotels that accommodate the needs of VMware's guests. One feature that interests him is free Wi-Fi.
"Wi-Fi is a tool, like a light switch," Perotti says. "Hotels should not be charging [guests] to use tools. When a hotel doesn't charge for Wi-Fi, it's a good sign they understand people need to be connected. You're telling me up front that you understand people have technology needs."
Measure Everything
Today's technological tools help event planners figure out what their audiences want and need. For example, companies such as FreemanXP and Glisser offer audience-engagement software that measures how people respond to corporate videos posted on social media sites such as YouTube. In addition to software that measures audience engagement, polling apps from companies such as Survey Monkey provide real-time feedback about presentations and educational sessions that help planners decide what attendees find interesting—and productive.
VMware uses technology that helps meeting planners identify participants who don't show up for an event. The purpose isn't to prompt people to attend, per se, but to figure out what sessions are popular—or unpopular. "Knowing who did not go to a breakout session [and] who did not walk in with their tags stamped is important to understanding the cost-effectiveness of events," Perotti explains.
One of the most important measurements of audience engagement, he adds, is question-and-answer sessions. Understanding the information that's being conveyed during meetings is vital to VMware employees.
"You need to use technology based on the culture of your audience," Perotti says. "At VMware, we want our people and culture to connect on a human level. We drive content to inform employees and educate them."
Management wants accountability, he adds. VMware executives want to know that if the company is spending money on an event at a hotel or resort, employees return more knowledgeable and productive. He calls this "return on objectives," a play on return on investment.
Executives want numbers, Perotti says. "But I also want numbers," he adds. "As a planner, I should be concerned about data because it's my job security."
He says today's social media platforms—including Snapchat, Facebook, Twitter and LinkedIn—are increasingly used, not just for posting videos after live events, but also during meeting sessions.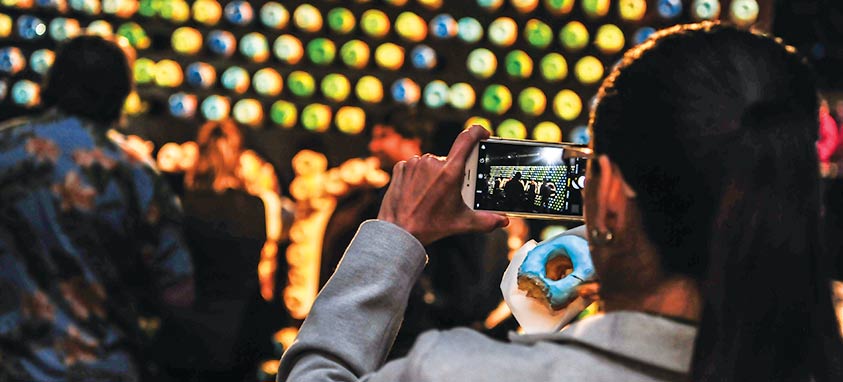 "In Las Vegas, we built the single largest sustainable break display," Perotti recalls with a chuckle. "A giant peg wall built from recyclable pallets with iced doughnuts matching the companies' branded PMS colors."
Not only did guests eat all 4,100 glazed doughnuts on the wall and the additional 2,000 on the surrounding tables; they also took pictures of the colorful display and shared them via social media. "What's funny is how many tweets went around with the 'sustainable' hashtag," Perotti says.
The prominent no-tech doughnut display combined with high-tech smartphones helped make the Las Vegas event a big hit. The challenge, Perotti says half-jokingly, is to hit another grand slam at the next VMware event.
–Eric Gill