Convention centers have adapted and upgraded in response to meeting planners' needs
Featured image above: Seattle Convention Center's Atrium Lobby
While touring Boise Centre, an 80,000-square-foot convention center in Boise, Idaho, Julie Weller, people experience and events coordinator for Northwest Lineman College, noticed an auspicious sign. "The main ballroom was themed with our company's colors, maroon and gold," Weller says. "It felt fortuitous."
Ultimately, Weller chose Boise Centre for her group's event—a three-day conference for 300 employees—for features like dividable spaces for breakout sessions, pre-installed cameras for livestreaming to remote attendees, plates and cutlery to reduce paper and plastic waste, strong (but flexible) Covid protocols, and most of all, the upbeat, service-focused culture of the staff.
"We take our own culture seriously, and we could tell that the staff there were very happy in their roles," Weller says. "You don't see that a lot in the service industry, especially right now. We had a really good experience because of that."
Boise Centre is an example of how convention centers across the country have adapted and upgraded in response to the changing needs of meeting professionals. Yes, Covid rapidly accelerated what venues are doing around health and hygiene, and many now tout Global Biorisk Advisory Council (GBAC) STAR accreditation, based on standards for cleaning and disinfection. But many convention centers have stepped up their games in other ways, from strengthening their environmental game to expanding and improving their space offerings.
For planners, the challenge is to partner with a convention center partner that does more than "check the boxes," and work together to find new, creative ways to go above and beyond for attendees.
A Sense of Space
In the past, convention centers were designed to serve as blank canvases, with bland, neutral coloring and minimalist design. But in recent years, many centers have invested in differentiating their spaces to stand out in the marketplace.
Oregon Convention Center (OCC), for example, completed a $40-million upgrade in the months in 2019 that added a variety of design elements to evoke the spirit of the Northwest United States. The ceiling over a ballroom evokes a forest canopy, and the carpet is colored like the moss that grows throughout the region. Look up over the pre-function ballroom, and you'll see the Cascade Mountain Range from border to border, complete with landmarks like Mount Hood and Crater Lake.
"In that renovation, we emphasized a sense of space, so visitors could experience flavors of Oregon and the Northwest when they're in the center itself," says Craig Stroud, executive director of OCC. "We focused on ensuring that when guests walk into the building, they immediately get a sense of calm sense and purpose, because the environment at the center is supporting them to be in an engaging, immersive collaborative space."
As another example of how today's convention centers are moving beyond the windowless boxes model, CAESARS FORUM, which opened in 2021 in the heart of the Las Vegas Strip, has more than 300,000 sq. ft. of meeting space and the two largest ballrooms in the world, but the entire complex is on one level, with plenty of sunlight.
"It actually feels intimate," says Reina Herschdorfer, director of marketing, national meetings and events for Caesars International. "The design of the building is biophilic and is open with lots of natural daylight. The chandeliers mimic the natural beauty of snow balls and rain drops and the carpeting represents spring, fall, summer and winter."
Read More: Caesars Unveils $400 Million Revamp in Atlantic City
CAESARS FORUM's prefunction space overlooks the 100,000-square-foot Plaza and the High Roller, a massive observation wheel. Such spaces can be used for memorable pre- and post-function events, adding to the appeal of a meeting. "Whenever possible, provide something unique and memorable for your attendees," Hershdorfer advises.
"The environment for the meeting is absolutely critical to attendee health and wellbeing," says Mark Cooper, Chief Executive Officer of the International Association of Conference Centres (IACC). "The food and beverage program is one part of it, but also light levels, acoustics and air quality all play a part. Not to mention being in an inspiring setting with interest points and color built into the design of the venue. The meeting room itself has an impact, but so does all the spaces outside of the meeting room."
Safety and Security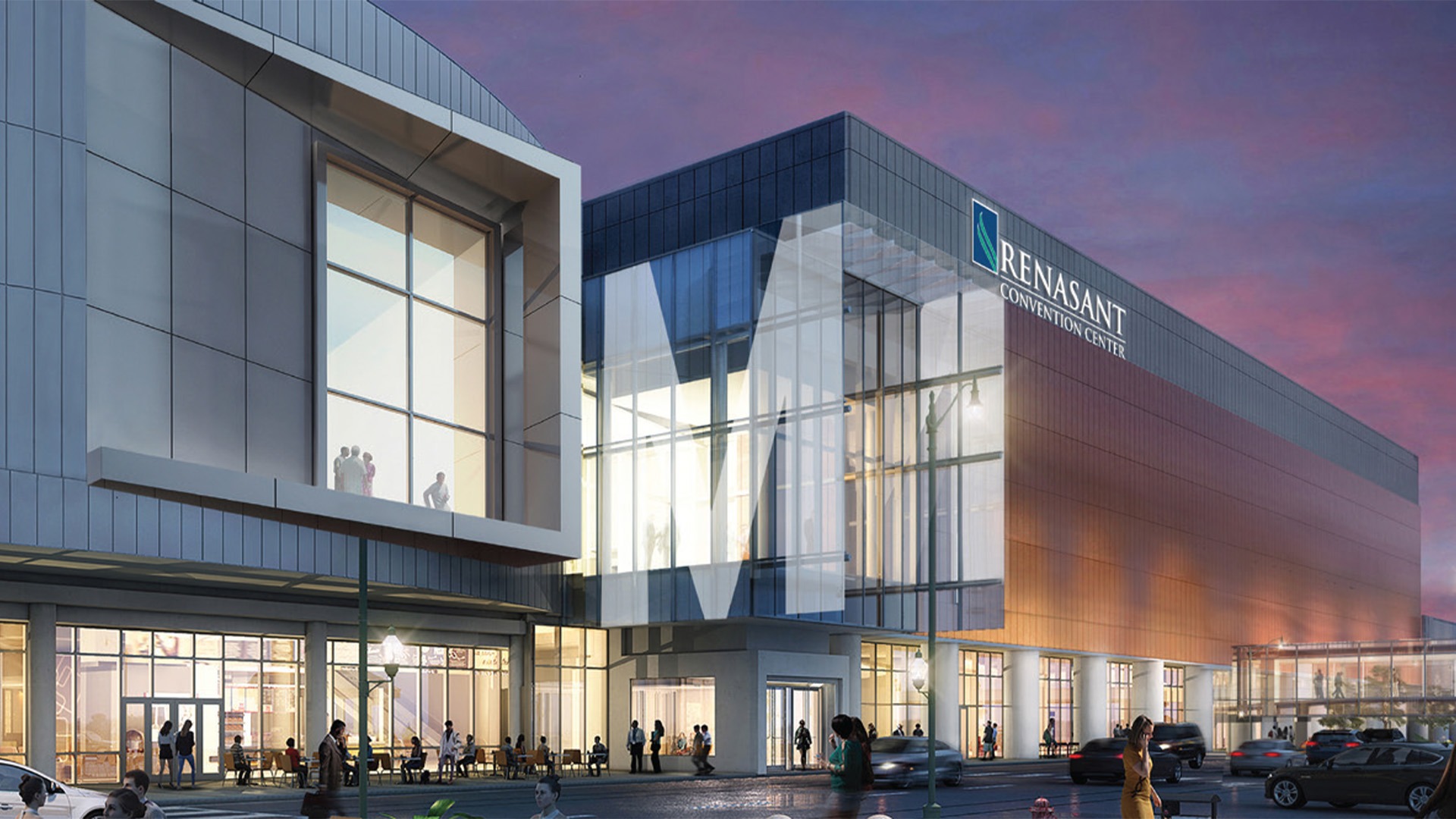 While the severity of the pandemic may (knock on wood) be receding, convention centers will likely continue to focus on health and hygiene for the foreseeable future, and the protocols and practices required for GBAC STAR accreditation become the new normal. "That level of cleaning is expected as a given, like having ice water on the tables," says Mary-Michael Rodgers, communications manager for Boise Centre. "Disinfection is just expected at this point."
Read More: Le Bon Appetit Fundraiser Steeped in Memphis Food, Music and Restoration Culture
Still, as much as hygiene has been a focus, it's also important to ensure your convention center partner is focused on other aspects of safety and security, the kinds of details that were more top of mind before Covid. "Protecting mass gatherings requires us to identify several risks," says Mark Herrera, director of safety and security at International Association of Venue Managers (IAVM). "Because of the pandemic, we lost a little bit of focus on other things, like the threat of terrorist attacks, active shooter situations, protests, fire incidents, medical emergencies or natural disasters."
" Disinfection is just expected at this point, like having ice water on the tables."
–  Mary-Michael Rodgers, Boise Centre
Planners need to communicate with their convention center team to make sure they have clarity around safety and security and make sure the staff are fully trained on everything from managing crowd density to securing medical and emergency services. "These are questions that need to be asked by meeting planners," Herrera says. "It should be a coordinated and collaborative effort with the venue executives."
A Focus on Sustainability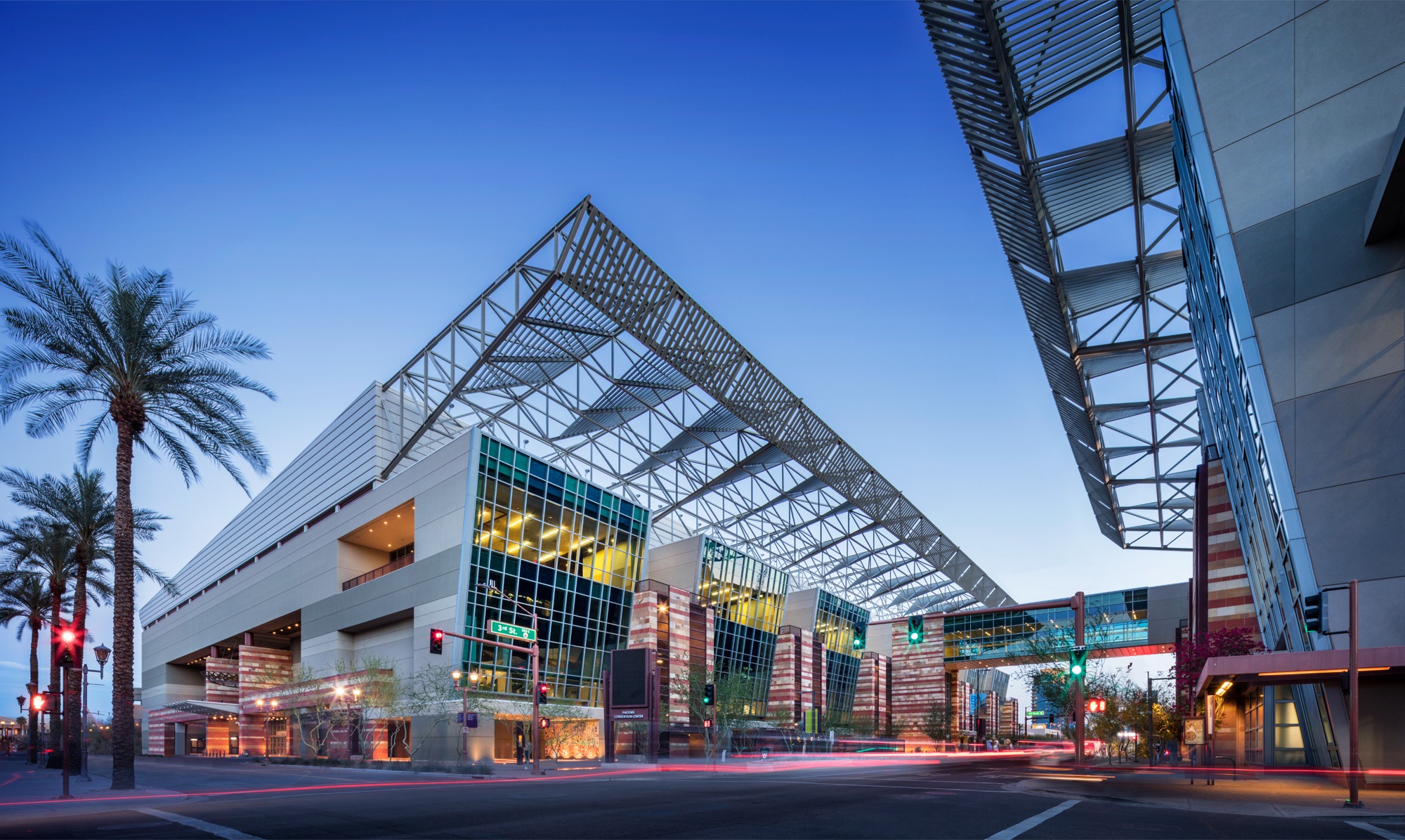 As more companies adopt environment-focused values, planners have an imperative to find convention venues that walk the talk when it comes to sustainability. LEED certification for construction has become table stakes: the best convention centers weave environmental practices into their day-to-day operations.
Phoenix Convention Center, for example, has a wide range of green programs, from using sustainably produced cleaning supplies to purchasing 31,000 chairs made from recycled car battery casings and seatbelts.
Seattle Convention Center (SCC), formerly Washington State Convention Center, has a robust sustainability program that includes not only diverting waste toward compost and recycling, but also measuring the diversion rate as a service to clients.
"We can also measure power and natural gas usage," says Jeff Blosser, president and CEO of SCC. "We have the ability to donate food, as well as materials from the meeting, to local organizations. And most of the food we buy comes from within 150 miles of here, to make sure that our footprint is as contained as possible."
In January 2023, SCC will open Summit, an expansion that will double the venue's capacity and includes a nearly 100,000-square-foot flex hall. The new facility includes features like radiant heat and an HVAC system designed to maximize efficiency. "The whole system works together to reduce the amount of energy that we need to maintain the temperature of the building," Blosser says.
New Technology Options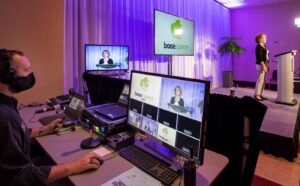 The past two years have only accelerated demand for digital technologies and convention centers are expected to offer far more than spotty Wi-Fi. Planners should expect venues to include seamless AV support and to stream or record presentations for remote audiences, regardless of whether the meeting is "hybrid" or not. "Our desire to come off-screen now is obvious, but digital meetings may be a foundation to most in the long term," Cooper says.
During the pandemic, Boise Centre invested in a portable production studio, as well as wall-mounted "pan, tilt and zoom" (PTZ) cameras, digital video switchers and live streaming and production software. "We streamlined our processes to be able to quickly set up and stream from any location within the convention center," Rodgers says.
Read More: Mergers and Partnerships Advance Hybrid Technology Choices
New technology may also be available to help design an event in advance. Oregon Convention Center, for example, offers virtual tours to give planners a sense of the space, and they have an in-house team that uses AutoCAD to model how the built-out space will look. "We provide that as part of our standard service for event management," Stroud says.
Flexibility—and a Stellar Experience
As the pandemic has reminded us, one of the greatest offerings a convention center can provide is flexibility in contracting, particularly as attendance will continue to be variable in the coming months. Getting the numbers "right" when it comes to space needs and food and beverage minimums may never be as easy as it once was.
"Flexibility is still a major component as the shows come back, as they may have lower attendance and fewer exhibitors," SCC's Blosser says, noting that "flexibility" encompasses everything from how room blocks are arranged to how food is packaged. "The biggest thing the pandemic has shown us is the importance of being flexible—in how you operate your building and how you deal with your clients. It's making sure we can work together and be as flexible as possible to get what we need. As much information as we get in advance really helps."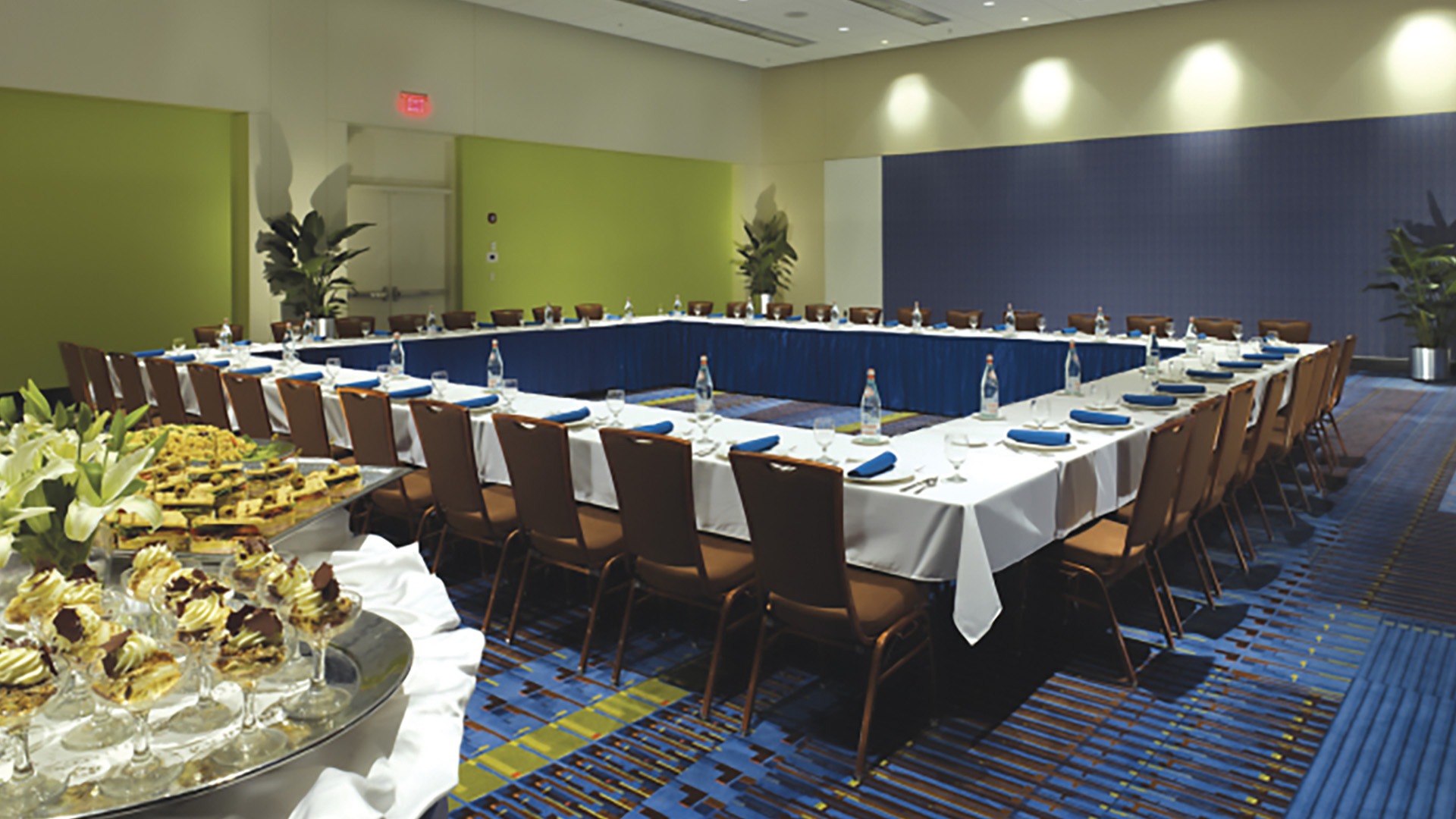 It's also important to ensure that a convention center partner has sufficient staff for an event, as labor shortages continue to be an issue in the hospitality industry. "We're no longer operating under the previous conditions as we were before," says IAVM's Mark Herrera. "Frontline staff are the most important asset, and many convention centers are challenged with staff shortages. You might have a new workforce with minimal skills. It's a challenge to the industry, but it's also a blessing, because those facilities can build the culture they want."
Finally, planners should work with their partners to organize programming that will make a meeting memorable, whether in the convention center or in the surrounding city. Depending on the size of the group, teambuilding, community service, or other activities can enhance the overall experience. "The social element of the meeting is a higher priority now, with more time allocated to forging strong social connections," IACC's Mark Cooper says. "Provide more solutions for social times where people need to come together and build relationships. Social is deeper than networking, and it is not OK to think that drinks at the bar is the answer."
This article appears in the June 2022 issue.