Memphis, Tennessee, is famous for a lot of reasons—a diverse, creative food scene that capitalizes on the fresh, local ingredients in the Mississippi River town; one of the top pediatric neuroscience programs in the country; the home of soul, blues and rock and roll music; and a dedication to revitalizing historic buildings, rather than starting over, even when the city is in the midst of a building boom.
June's Le Bon Appetit fundraiser for Le Bonheur Children's Hospital, a 255-bed facility that serves as a primary teaching affiliate for University of Tennessee Health Science Center and one of the top facilities in the country for children in need of brain surgery, incorporated all four of these pillars and brought the cumulative total dollars raised for medical equipment and programming to more than 1 million.
Smart Meetings was in attendance and brought back this report on how to blend the richness of a destination into the agenda for a meaningful event.
A Personal Mission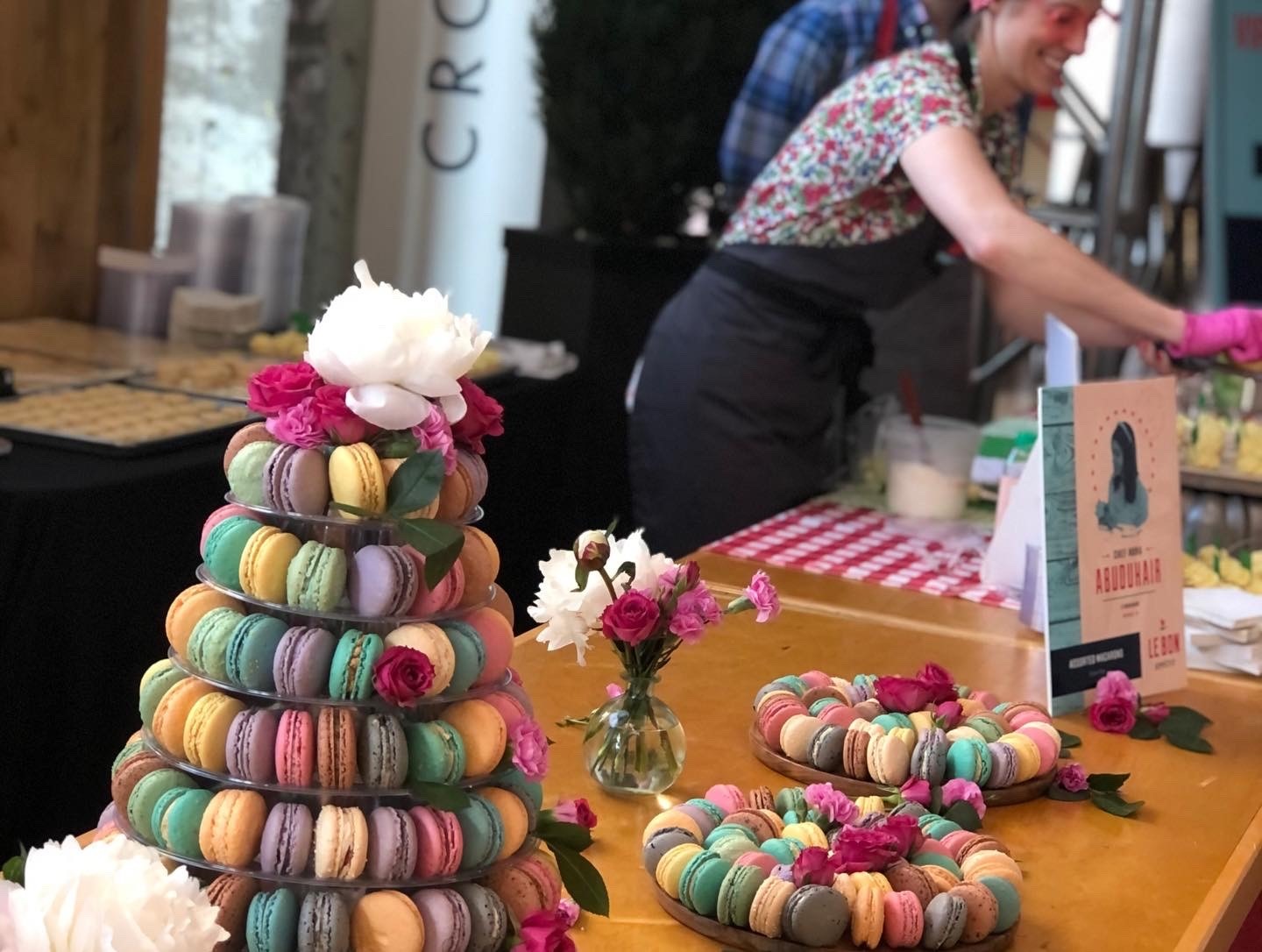 Chef Kelly English, owner of award-winning Memphis restaurants Iris, Second Line, Fino's, Panta and Magnolia House, hosted the fourth bi-annual event at Crosstown Concourse (more later on the venue). Rather than preparing his ingredients, however, the morning before the gala found him at a pre-event Chopped-style breakfast cook-off featuring four of the main event celebrity chefs at FedExFamilyHouse, which provides free housing and respite for out-of-town families receiving treatment at Le Bonheur.
Read More: Memphis Wants You to Know a Lot's Been Going On
Current and former child-patients served as judges of the M&M pancakes and breakfast smoothies as a way to stay connected with the reason for the fundraising dinner. It was in front of this VIP audience that English explained why the cause is so near and dear to his heart.
At the age of six, he spent two months in an adult hospital recovering from a life-threatening fall and his desire to provide a more nurturing environment for treatment and recovery inspired him to partner with Le Bonheur Club. The philanthropic women's organization started in 1923 in Memphis to sew clothes for a local orphanage and 29 years later established Le Bonheur Children's Hospital and continues to play an integral role in both the fundraising and volunteer arms of the hospital.
Providing children with a toy of their choice from Bunny Lane before surgery to give them a sense of power and hope is one of the personalized traditions Le Bonheur Club manages. But the group also plays a major role in advancing the innovative care for bodies, minds and spirits of child-patients by installing a studio to broadcast art and entertainment from the facility to individual hospital rooms and building a park where patients can get fresh air with their family.
Kelly rallied 30 top chefs from the city and the country to dish up special creations ranging from crawdad stew and refined poached salmon to colorful macarons. Yes, the city is justifiably famous for barbecue and hot chicken, but this event highlighted the sophisticated foodie scene emerging in many of the neighborhoods, many with Michelin Stars to their name. Memphis native and Food Network Chef Claire Robinson joined as the special guest.
Smart Tip: When the event champion is dedicated to the cause, everyone is invested in whipping up the best outcome possible.
The Venue
For such a meaningful event, the venue had to be just as poignant. Crosstown Concourse is an example of the city's dedication to preserving its roots while innovating uses. The vertical urban development is a creative adaptation of a massive 1927 Sears, Roebuck & Co. distribution center and retail store less than two miles from downtown Memphis which sat abandoned for decades.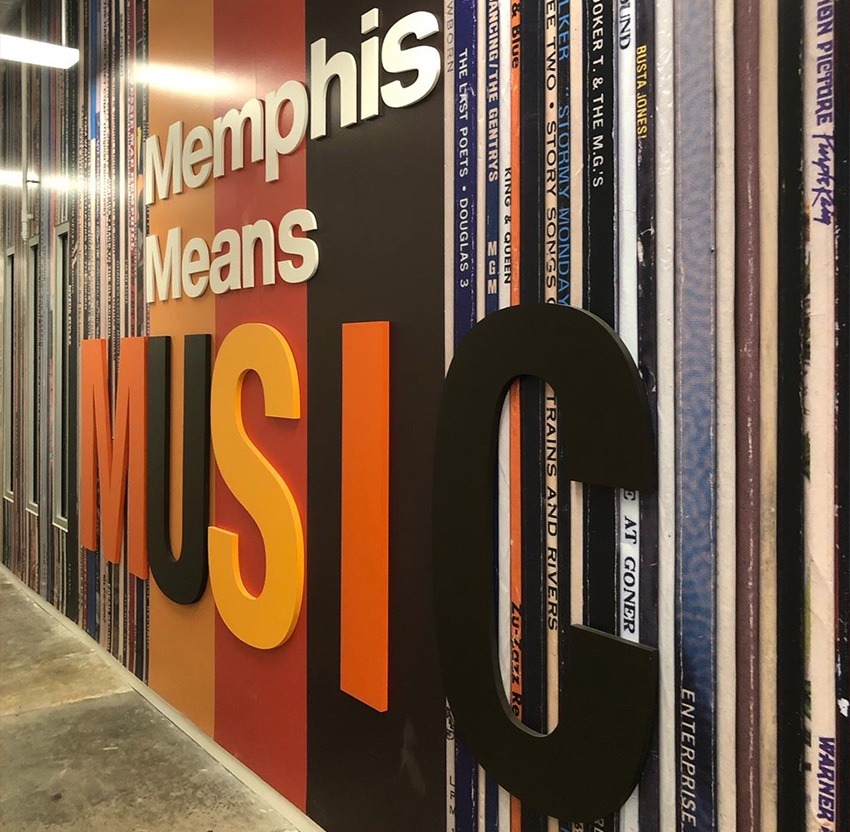 A visionary non-profit knitted together 30 funding sources and commitments from nearly 40 founding tenants, including manufacturer Dextrous Robotics, medical, dental and eye care, a high school and university (Christian Brothers) and a theater for live music, film screenings and conferences with modular telescopic seating, two art galleries, a cafe and Art Bar. Housing fills the 400,000 sq. ft. on the upper floors.
Read More: Meetings Venues for Music Lovers; Hybrid-Friendly Outdoor Options
That leaves the core Central Atrium open for tenants and visitors enjoying the culinary goodies from five distinctive restaurants in the hall. Memphis Listening Lab is a sophisticated retro space filled with a curated collection of music memorabilia that doubles as an event space for presentations that benefit from the juxtaposition of the city's pioneering recording history. South Plaza, the front porch of Crosstown Concourse, incorporates elevated green space, seating, water features and canopies. The adjoining street can be blocked off for a block party vibe.
Le Bon Appetit took up the first two floors with chefs serving up tasty bites, hospital supporters catching up, a VIP area with live music (of course) and lots of local art.
Smart Tip: A distinctive space with lots of areas to explore creates an attendee journey they will not soon forget.