Inclusiveness, innovation and sustainability attract meeting attendees to Golden State
When 112 million viewers tuned in to watch the Super Bowl 2022 pre-game at SoFi Stadium in Los Angeles in February, they were treated to a reminder to Dream Big as a flying "Alex" floated up and down California.
With an assist from entertainment personality Mario Lopez, MLB San Francisco Giants shortstop Brandon Crawford and actor Anthony Anderson, she flies above the Golden Gate Bridge, checks out whales along the coast, floats with colorful hot air balloons in Napa, indulges in forest bathing in Santa Cruz and lands poolside in Hollywood. The sequence was a vivid reminder set to the beat of Queen's "Don't Stop Me Now" that the state has one of the most diverse landscapes imaginable with something to charm for every visitor.
That message of diversity, abundance and welcoming is even more applicable for groups looking to return to in-person meetings safely and dynamically.
Marketing conferences is more complicated now than it was two years ago. Today, the competition isn't just from other educational events, but from the kitchen table where everyone has gotten used to streaming speakers, team meetings and even happy hours.
Luring people away from their homes and screens will require confidence that gathering can be done safely. Potential attendees are looking for reassurance that the destination is taking health concerns seriously.
They also need to know that the trip will be worth their time and effort. Choosing a compelling destination can go a long way to creating fear of missing out (FOMO) that they will regret not being part of an exciting adventure.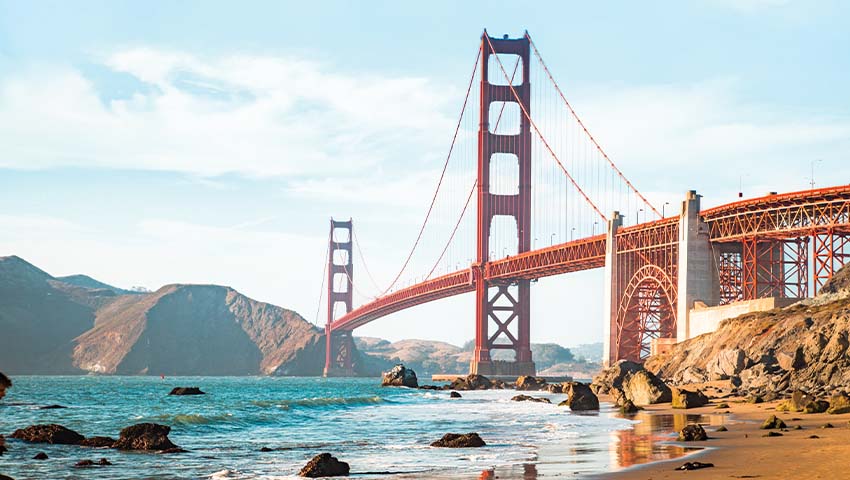 And after all the industry has been through, many are keen to confirm that they will be helping, rather than hurting the community by attending. They are looking for venues and practices that are earth-friendly and give back to the culture they are packing a bag to visit.
This trifecta of mandates is leading more meeting professionals to California, a state that would comprise the fifth largest economy in the world if it were a country by itself. The diverse landscape ranges from beach to vineyard and mountain, urban to wilderness and everywhere in between paired with a temperate climate that makes taking the meeting outdoors the preferred alternative.
Read More: California Continues to Attract Global Visitors
Leaders were cautious and protocols are in place at venues and in the community. The state is leading efforts on environmental and social initiatives that align with many organizations' priorities. And, since it is the innovation capital, technology solutions to bring at-home and in-person audiences together are abundant.
Smart Meetings surveyed the options and brought back this report about how the growing hospitality infrastructure in the state is meeting high expectations for what is possible.
A History of Inclusion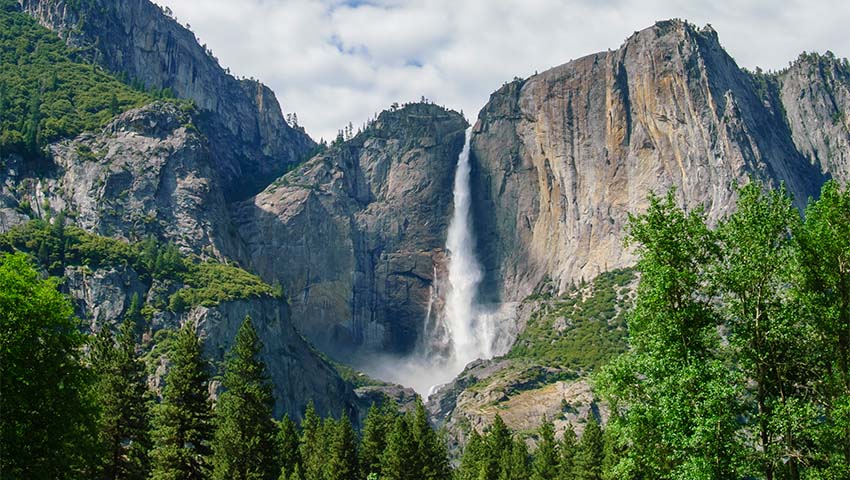 California gatherings build on a tradition of welcoming the voices of all comers. When gold was discovered, the state became a hot bed of risk-takers of all nationalities. The rush brought urban development and thriving businesses.
From Hollywood's Golden Age of storytelling in Southern California to the Summer of Love exploration in San Francisco in 1967, the state has always embraced new perspectives and fresh ideas. It was the birthplace of the gay rights movement and the first massive marathon music concert (Monterey Pop Festival), also in 1967. Residents repeatedly prove that the only limits are individual imagination.
For decades, California cities have dominated lists of places with the most minority-owned businesses. The culture and economy have benefitted from the introduction of fusion cuisine (see sidebar Evolution of California Cuisine), diverse music, art and entertainment options and a melting pot of experiences.
At the 2022 Poppy Awards in February at Hilton Union Square in San Francisco, Caroline Beteta, president and CEO of Visit California, praised the creativity and innovation of the travel and tourism community during the last two years as truly astounding. "It proves how forward-thinking California remains," she said.
Read More: A Legacy of Inclusion: Winning Meeting Tips From Beth Knox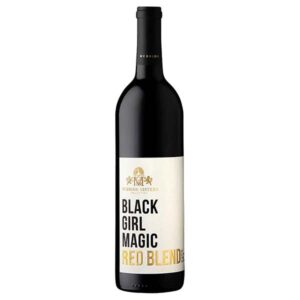 One example: the biennial California Dreamer Award was presented at that event to Robin and Andrea McBride John, owners of McBride Sisters Collection wines, the largest Black-owned and female-led wine company in the country. Their Black Girl Magic wines are award-winning, approachable, fund a good cause (McBride Sisters She Can Fund) and in another groundbreaking step, available canned.
A Magnet for Meetings
At California Outlook 2022 in San Francisco in February, a panel of top meeting players talked about the appeal of the state naturally designed to inspire transformative meetings. Beteta reminded the group that California is the place where wide-open spaces meet open mindedness.
World-class cities offer an array of venues of all sizes and boast year-round temperate climates ideal for outdoor meetings. "This is where the biggest ideas have no boundaries and return on experience is all but guaranteed," was the message.
"California is open for business."
–Caroline Beteta, president and CEO, Visit California
The state was one of the most cautious during the pandemic with mask—and in some places—vaccine restrictions, but that approach could polish the state's attractiveness with some groups that want reassurance that health and safety will be taken seriously.
California has long been home to more 501(c)(3) and 501 (c)(6) association organizations than any other state. That makes it a popular destination for association annual conferences. Michelle Mason, president and CEO of ASAE, the Center for Association Leadership, is looking forward to the group's 2025 annual meeting at Los Angeles Convention Center. She is approaching the planning of that gathering the way a Hollywood producer would think about telling a story. "It needs to focus on relationships," she said.
Paul VanDeventer, president and CEO of Meeting Professionals International (MPI) is cautiously optimistic as his association is planning its 2022 World Education Conference commemorating the group's 50th Anniversary in San Francisco in June. "We have to get out in front and tell the story of how the destination is safe," he said.
"Price and venue are most important, but sustainability, DEI and, now, safety can be a differentiator," he added.
An Abundance of Innovation
Also a draw, the enduring commitment to inventing, improving and inspiring in the state that invented blue jeans, hot rods, Mickey Mouse, the waterbed and the pet rock.
Jet Propulsion Laboratory started testing rockets for NASA in Southern California in the 1930s. Today, SpaceX carries on the legacy 30 miles away in Hawthorne. The first laser beam (originally called a maser) flipped the switch on focused light and power at Hughes Research Laboratory in sunny Malibu in 1960.
Northern California's Silicon Valley has incubated three generations of technology advances from to the first Intel microprocessor in 1971 and Atari computer game that same year to the first iPhone demonstrated by then-CEO Steve Jobs in 2007. Significantly for the health advances now needed to restart in-person meetings, significant advances toward mapping human DNA in 1999 occurred at Joint Genome Institute in Walnut Creek in San Francisco's East Bay.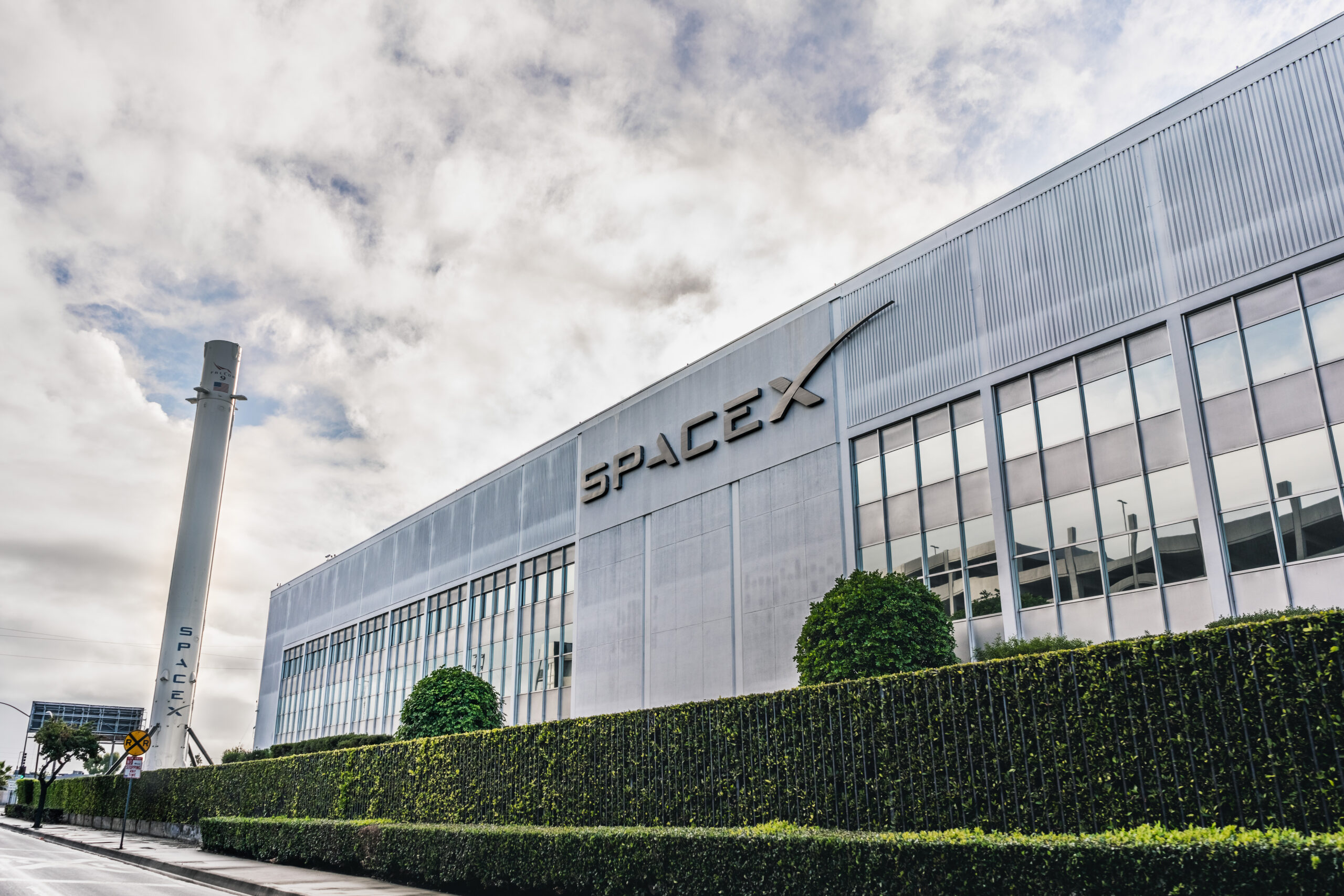 The first message sent over the nascent internet was two letters, "LO" messaged from University of California Los Angeles to Stanford University in 1969 (note: it was supposed to be LOGIN, but the system crashed after the first two letters). That platform and a host of venture capitalists launched a million dotcom companies solving business and retail problems for the world.
Students and engineers at world-class universities in Northern and Southern California keep the quest alive for better, frictionless ways to live and work and lend events an educated base for drawing on research, speakers and inspiration.
Read More: Flying Taxis and Self-directed Luggage: Predicting the Future of Events
Just as California-based Apple Macintosh brought the world PowerPoint (originally called Presenter) in 1987, an estimated 489 video streaming companies, including virtual event platform Hubilo and virtual networking company twine are headquartered in California today. They are inventing new virtual and hybrid solutions that will lead to more productive meetings everywhere.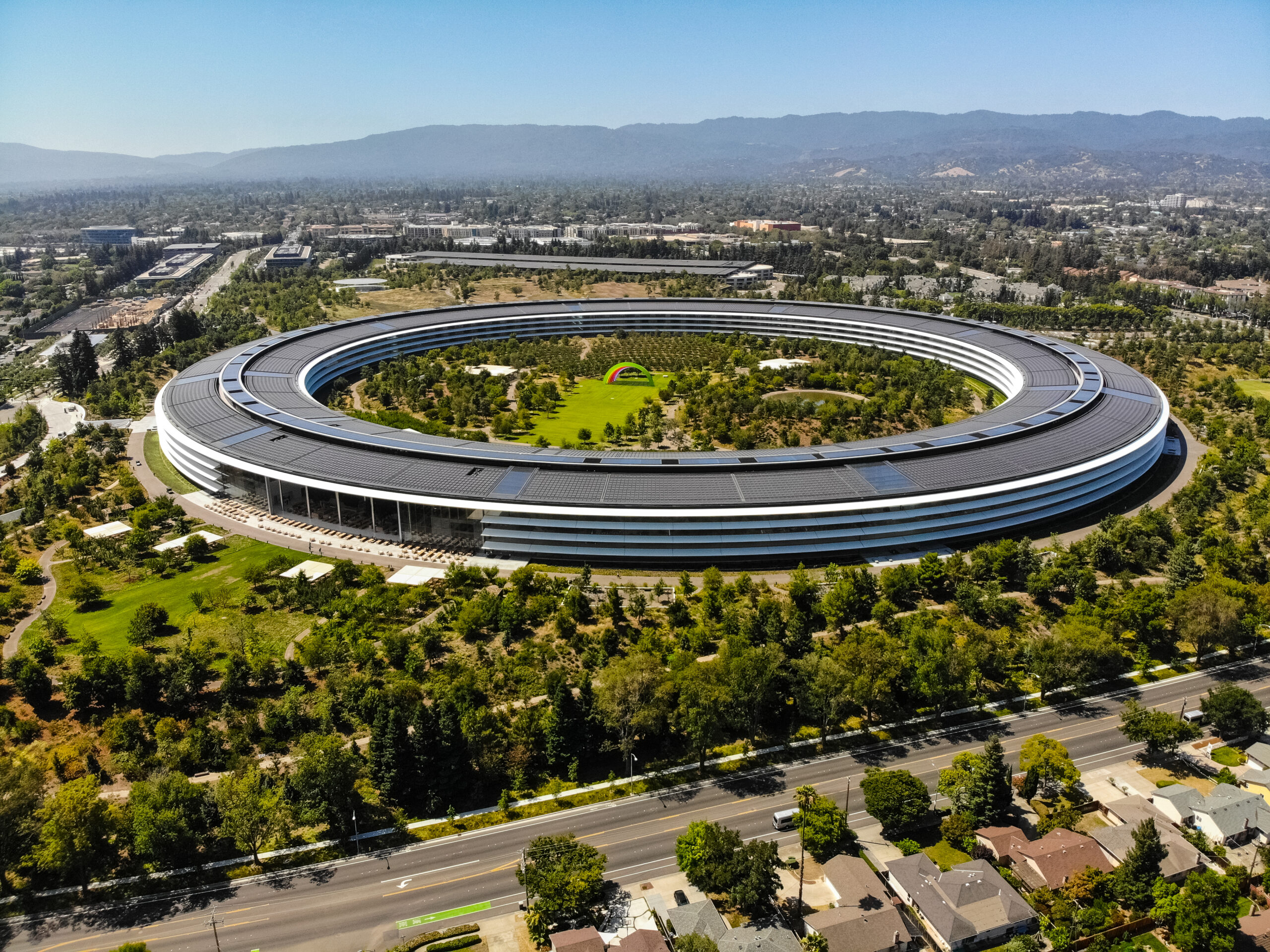 In addition to being an event tech powerhouse, the state is a green tech leader and California venues are early adopters of energy-efficient, sustainably built and operated spaces.
Protecting natural resources comes naturally when you are home to two of the three oldest national parks in the country—Sequoia and Yosemite. In fact, the one of the leading climate change research labs, Scripps Institution of Oceanography is located in California.
The state has the most Leadership in Energy and Environmental Design (LEED) certified buildings from the U.S. Green Building Council, more than twice as many as number two on the list, New York. Of the 1,253 LEED hotels in the country, the state with the largest concentration (209) is, you guessed it, California. The next state with the most LEED-certified hotels is Florida with 101.
ASAE's Mason was hopeful that pioneers in California can help associations do the right thing when they bring their events to the state. "Sustainability is here to stay. Associations are still learning about the tools and resources available and may rely on the destination to help measure the impact and find ways to improve," she said.
Sherrif Karamat, CEO, Professional Convention Management Association (PCMA), was more blunt. "Covid was a wake-up call. We are in a climate crisis and sustainability is the most important issue facing our world and our cities," he said during that panel discussion. The consumers are there. They want California-designed Tesla electric cars and green products.
Now, he said, it is time for destinations and meeting professionals to deliver. "Each facet of the industry can do something. Convention centers, hotels and airlines can be more environmentally friendly. The reality is that sustainability will hit us like a train and take us off the rails if we don't take it seriously," he warned.
California has heard that message loud and clear. It is also leading the way in adopting Global Biorisk Advisory Council (GMAC) STAR accreditation for cleanliness standards from ISSA. That big football game in Los Angeles mentioned at the beginning of the story, it took place in a city where the major gateway, Los Angeles International Airport (LAX), is GBAC certified. So are six area hotels, Crypto.com Arena and The Forum.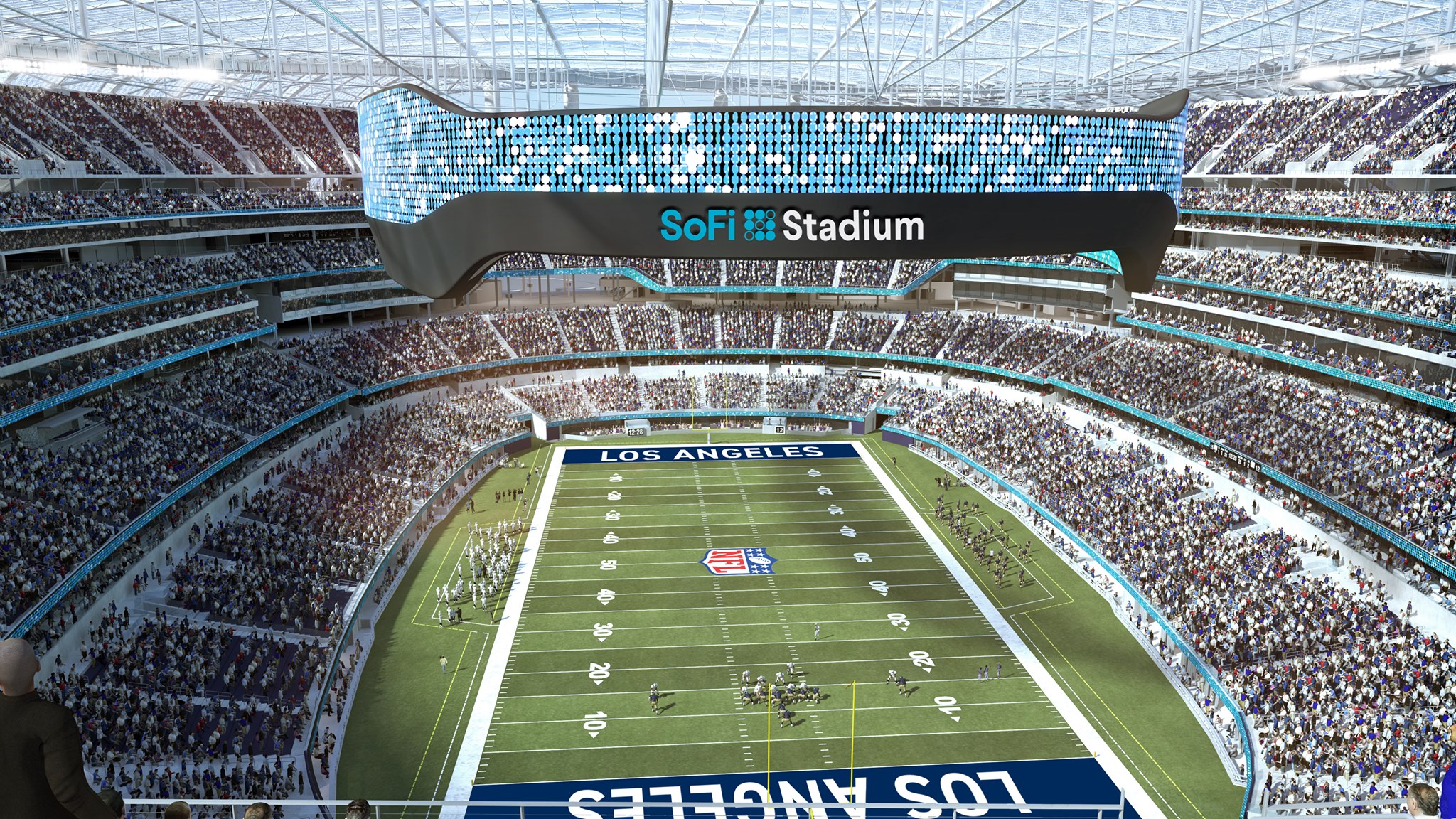 Recently expanded and renovated Moscone Center in San Francisco is one of the facilities in the state accredited with a GBAC STAR. Additionally, it has implemented ASM Global's VenueShield, safety, security and consumer confidence standards developed by the largest global convention center operator.
The proof was in the enthusiastic welcome from the first conference of the year, American Society for Clinical Oncology annual Gastrointestinal Cancers Symposium. The hybrid conference drew 1,400 attendees with an additional 2,200 joining virtually in January. A total of 34 more events are planned this year at the facility.
San Francisco was able to escape the worst of the Covid waves with robust adoption of protocols throughout the pandemic. New Covid-19 Prevention & Enhanced Cleaning Guidelines from the Hotel Council of San Francisco outline protocols for the city's hospitality businesses so groups can rest assured that they will be cared for when they arrive.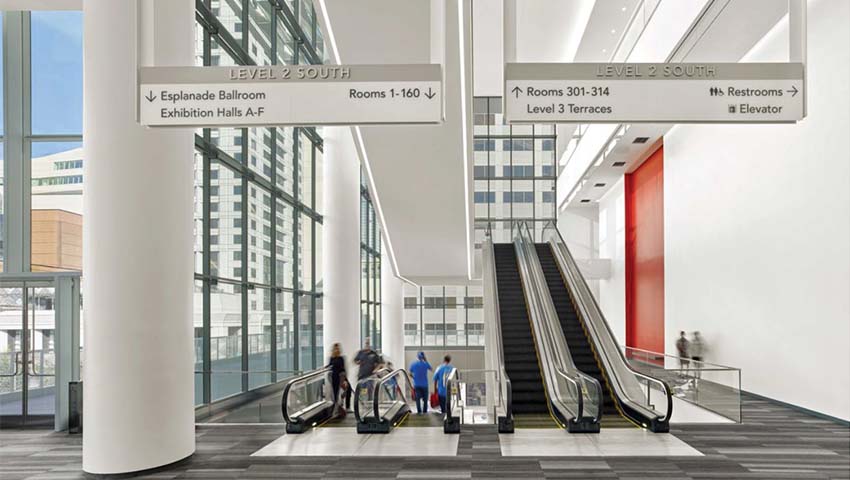 A number of California venues are now participating in LEED's new Safety First Pilot Credits program that tracks adherence to sustainable best practices that align with public health and industry guidelines related to cleaning and disinfecting, workplace re-occupancy, HVAC and plumbing operations.
The Evolution of California Cuisine
Looking for fresh F&B experiences? As a melting pot of cultures, California has continually pushed the culinary envelope. After Wolfgang Puck combined Asian flavors from Korea, China and Thailand with his French specialties at his modest Ma Maison restaurant in West Hollywood in the 1970s, the rest was fusion cuisine history. From frozen treats to burger joints and cocktail hour, the state has influenced how America—and the world—eats. Here are some of the other epic tastes that got their start in sunny CA.
Appetizer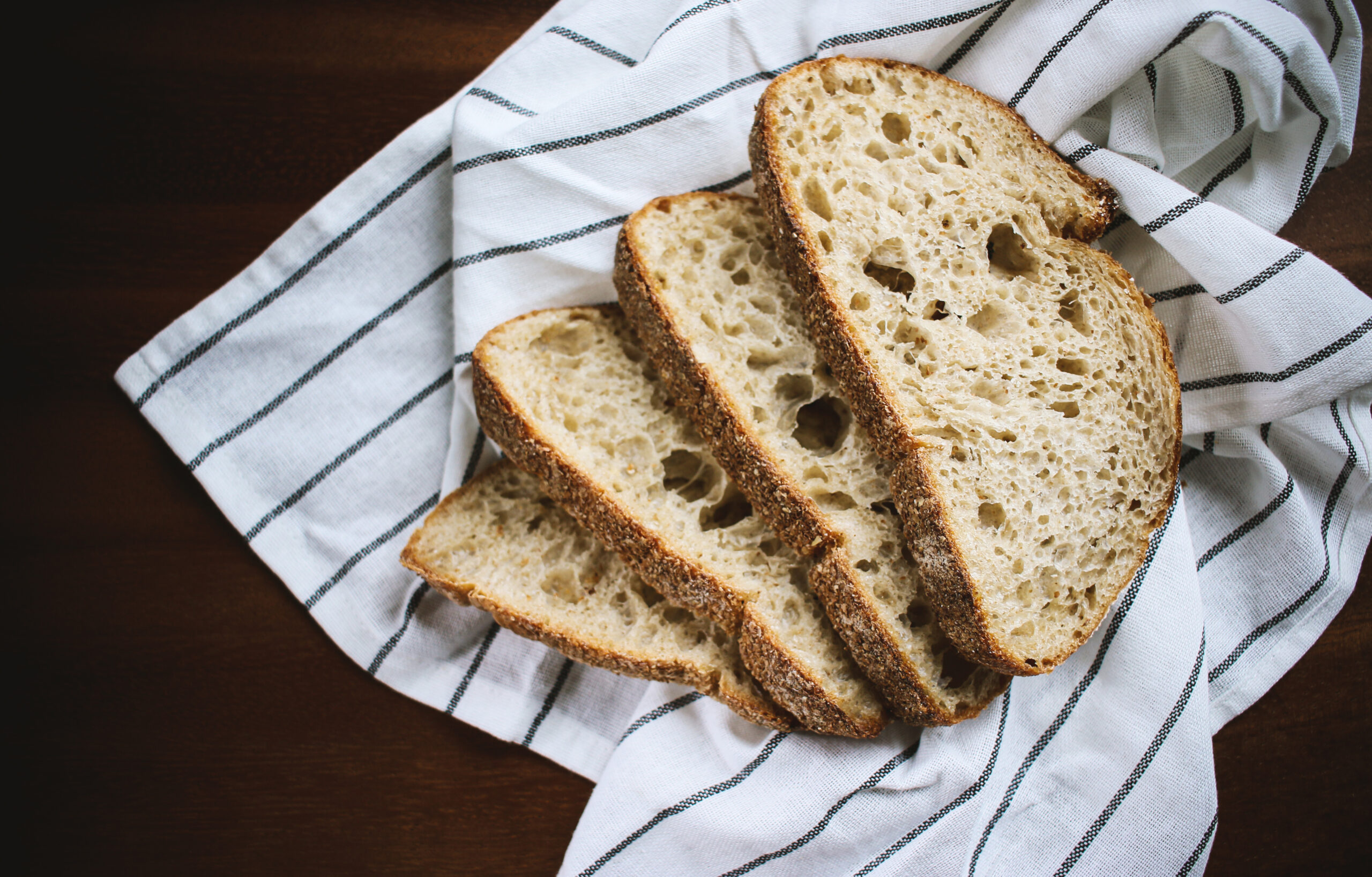 Monterey Jack Cheese: The mild, soft cow's milk cheese dates back to Franciscan monks raising cattle in Monterey, Alta California in the 18th century. Originally referred to as queso del pais, it took on the name Monterey's Jack when the new landowner started distributing it.
Sourdough Bread: Although sourdough variants were in use as far back as ancient Egypt, the pre-ferment yeast recipe popularized by Boudin Bakery and others in 1849 for miners has come to symbolize the crusty loaf with a tangy, chewy center.
Cioppinno: The tradition of tomato-based stew stocked with leftovers from the day's catch was put on the menu at San Francisco' Fisherman's Wharf restaurant Alioto's #8 by Nunzio Alioto in 1925. Later, his widow ran the restaurant as one of the first women to work on the wharf.
Entree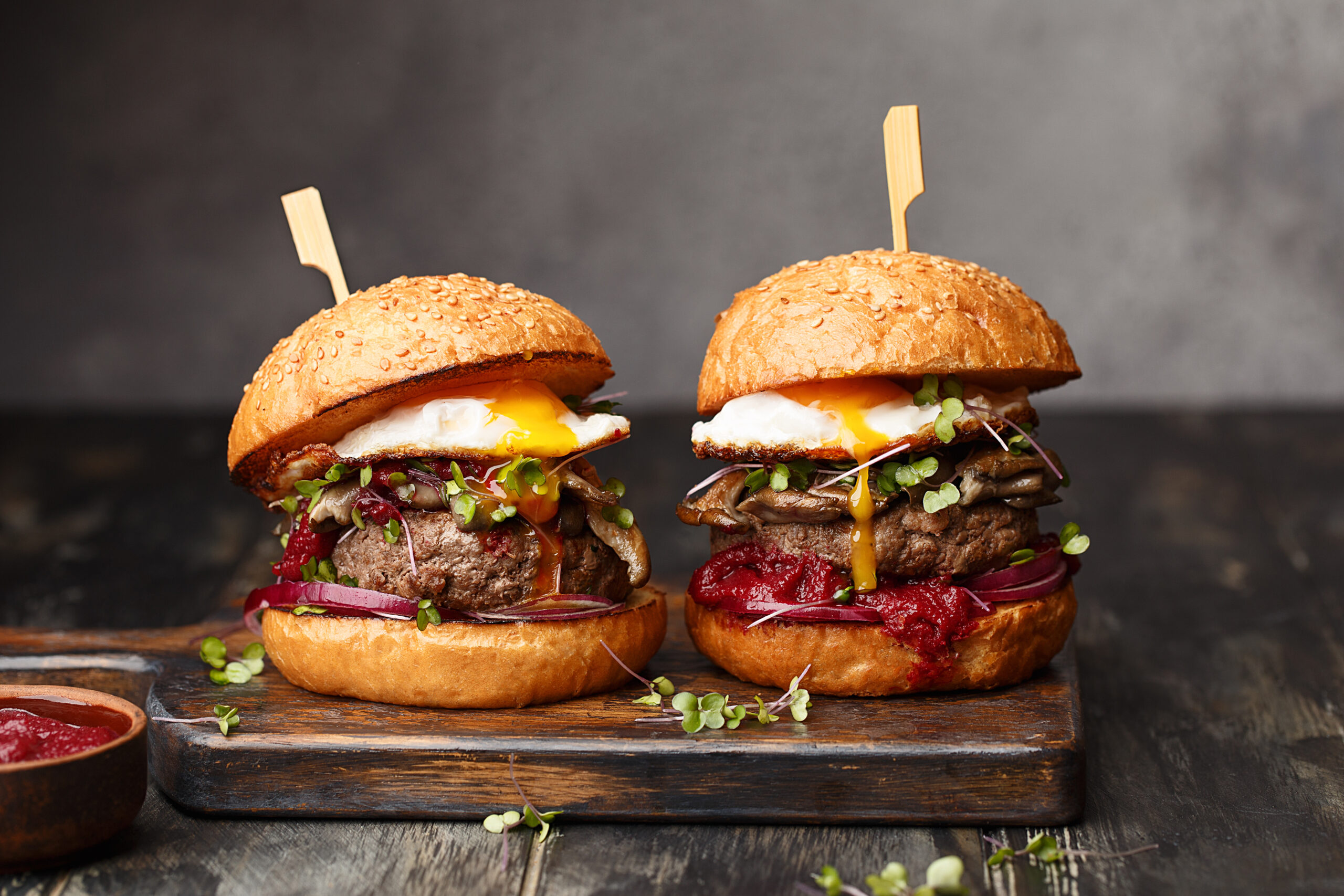 The French Dip: The meaty, saucy roast beef sandwich dates back to another happy accident in 1918 at French immigrant Philippe Mathieu's restaurant when the proprietor dropped a roll in a juice-filled pan and it was a hit!
Fast Food: Burger culture is woven throughout the state's history. One major upgrade was American cheese draped over a cooking hamburger by 16-year-old Lionel Sternberger at his father's Pasadena Rite Spot sandwich shop in 1924. From the opening of the first McDonald's restaurant by brothers Maruice and Richard McDonald in San Bernardino in 1940 to the first drive-through with a two-way speaker box at In-N Out Burger in Los Angeles County in 1947 and drive-through-only Jack in the Box in San Diego in 1951, putting food in the hands of diners on the go has been essential.
California Burritos: Massive tortillas stuffed with meat, guacamole, cheese, sour cream and, wait for it, french fries is a variation of the Cali-Mex creations that came out of Roberto's taco shops in San Diego County in the 1980s. Some 20 years later, Peter Yen began selling sushi burritos in his San Francisco Suhirrito, proving the fusion tradition is alive and well.
California Rolls: Chef Ichiro Mashita popularized putting the rice on the outside of the roll at Tokyo Kaikan, a restaurant in LA's Little Tokyo in the 1960s.
Drinks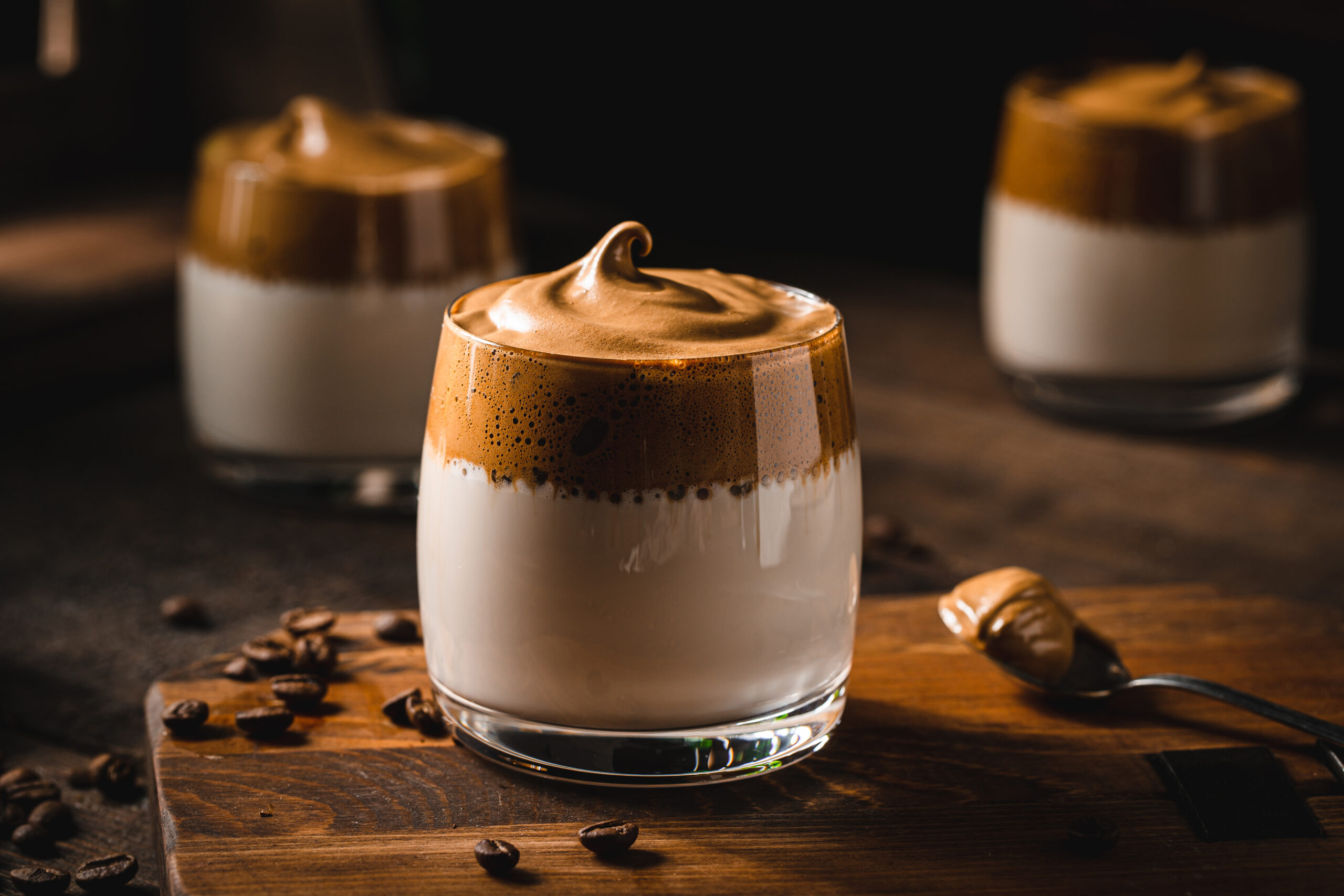 Orange Julius: The "devilishly good" orange juice, crushed ice, syrup and mystery powder sensation started at an orange juice stand in Downtown Los Angeles in 1929 and spread around the world.
The Mai Tai: The tropical, rum-based fruity drink actually originated at Trader Vic's in Oakland in 1944 when Victor J. Bergeron mixed lime juice, orange and simple syrup for Tahitian friends who exclaimed it was "the best" in their native tongue, which kind of translated to "Maita'I" and the name stuck.
Caffe Latte: Although coffee and milk have a long, international history, Lino Meiorin, an owner of Caffe Mediterraneum in Berkely named and put the espresso and steamed milk beverage on its menu in the 1950s.
The Martini: the muddled history of this gin-based beverage is said to date back to a flush gold miner who was served one in a Bay Area bar as a "Martinez Special." It soon shook up cocktail menus all over the world and was added to the Bartender's Manual in the 1880s.
Desserts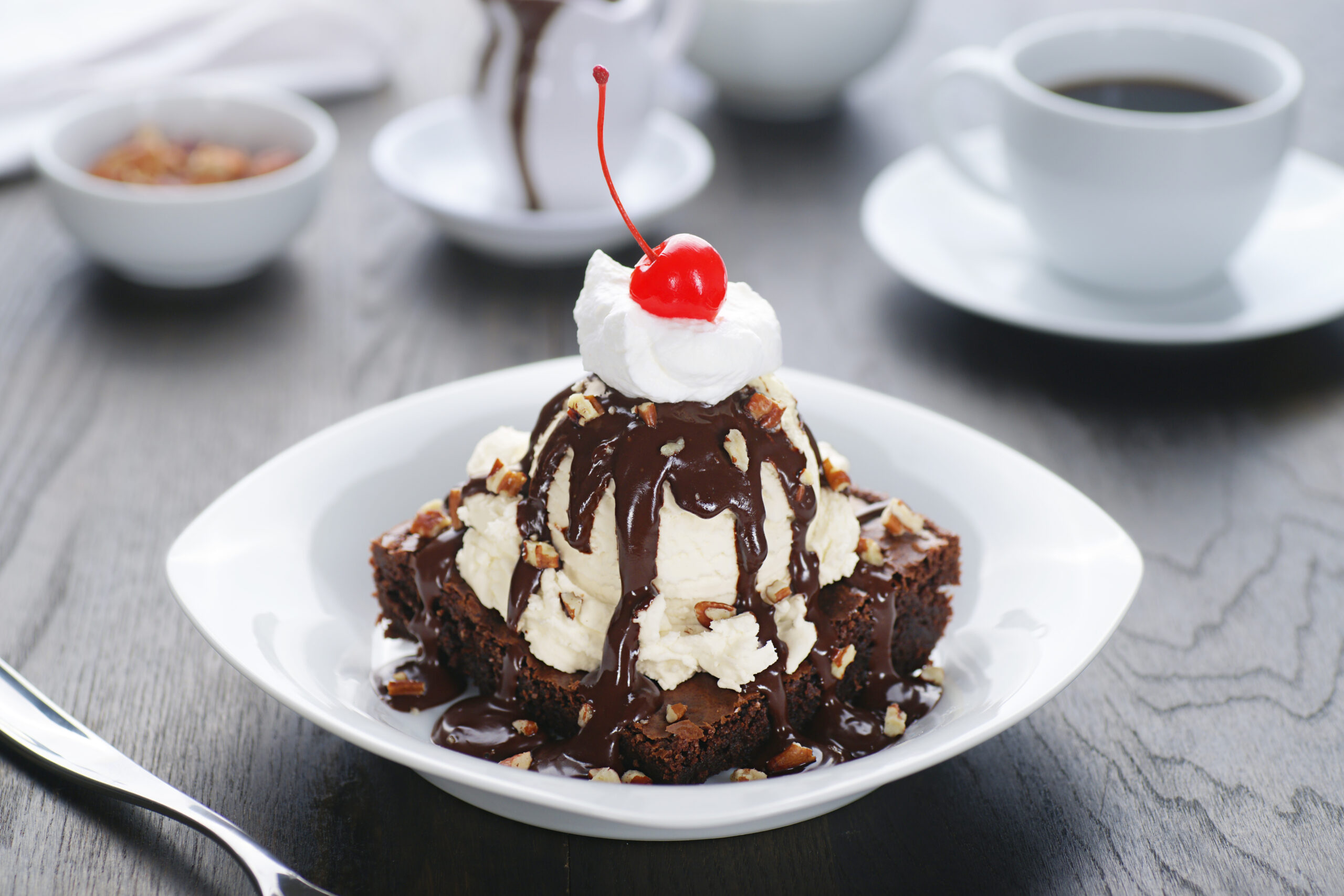 The Hot Fudge Sundae: Clarence Clifton Brown, owner of C.C. Brown's Ice Cream Shop in Los Angeles is credited with coming up with the recipe for fudge that melted just enough to mix with ice cream in a fluted class and put a cherry on top in 1906.
Popsicles: The summertime staple got its start in 1908 when 11-year-old Frank Epperson of Oakland absently left a cup of water, powdered soda mix and a stirring stick on the front porch overnight. He started making the treat for his friends and, eventually, children who called them "pop's 'sicles."
See's Candies: The ubiquitous white-boxed confections started in Mary See's Victorian bungalow kitchen in Pasadena in 1921. Some of the same recipes are sold today in 240 shops and online.
This article appears in the April 2022 issue.