Edison & Ford Winter Estates
Lee County features three approved Florida Certified Tourism Information Centers, and each reflects a unique contribution to the meetings scene in The Beaches of Fort Myers and Sanibel.
Southwest Florida International Airport (RSW) is a certified information center for Lee County Visitor & Convention Bureau and a major thoroughfare for Southwest Florida. The airport is served by 14 carriers and offers nonstop flights to 45 destinations, including Germany, Puerto Rico, Mexico and Canada.
Edison & Ford Winter Estates and Sanibel-Captiva Islands Chamber of Commerce Visitor Center also earned Florida tourism certifications. There's no question that two of America's ultimate visionaries left their marks in Fort Myers, and their legacies come to life on their former estates, which feature meeting space. The Sanibel-Captiva visitor center, open 365 days a year, offers free Wi-Fi, free charging stations, kiosks for online access to its member properties and discount coupons.
Lee County saw a slight decrease in visitors from 2014 to 2015, but experienced an 8.3 percent increase in paid accommodations. With a five-year increase of 22 percent for paid accommodations, Fort Myers is responding with two projects that will make it more attractive for groups. Harborside Event Center will begin a renovation in 2017 around the same time ground will be broken for an adjacent 225-room Marriott Autograph Collection hotel.
"We feel like this project will only complement the wonderful things happening in downtown Fort Myers," says Pamela Johnson, CDME, deputy director of Lee County Visitor & Convention Bureau. "The city has gone through a revitalization recently and will be a great place for business travelers to stay."
Fort Myers is the spring training home of the Boston Red Sox, who play at JetBlue Park, and the Minnesota Twins, who play at Hammond Stadium. The 11,000-seat JetBlue Park is very popular for its resemblance to Fenway Park, including its own Green Monster. The 9,300-seat Hammond Stadium completed a $48.5 million facelift last year.
Hyatt Regency Coconut Point Resort & Spa in Bonita Springs expects to open The Lazy River, a $7.1 million water park, by the end of the month. The resort offers 454 guest rooms and more than 75,000 sq. ft. of indoor and outdoor event space.
Must See
Edison & Ford Winter Estates in Fort Myers combines history with event space in a unique 20-acre setting. The museum features inventions, artifacts and special exhibits, reflecting the vast achievements of Thomas Edison and Henry Ford. Edison Botanical Laboratory is Florida's first National Historic Chemical Landmark, following a three-year, $1 million renovation project. Private event spaces include museum and exhibition galleries, lawn space along Caloosahatchee River for up to 300 and the original caretaker's home, which is one of the oldest structures in Fort Myers.
Meeting Hot Spots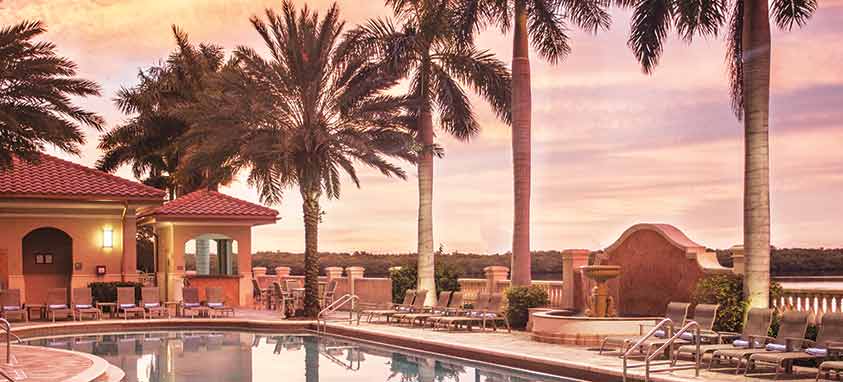 The Westin Cape Coral Resort at Marina Village overlooks the Gulf of Mexico, Caloosahatchee River and San Carlos Bay. It features more than 15,000 sq. ft. of meeting space and 263 suites, which include kitchens, washers and dryers. Coming in 2018 is a $15 million, 35,000-square-foot conference center.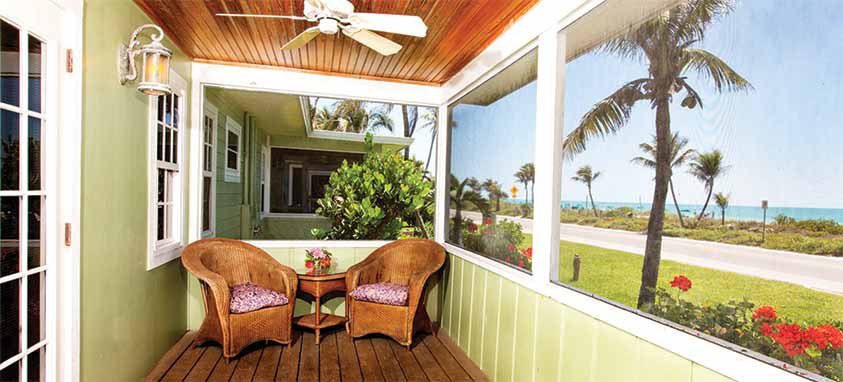 'Tween Waters Inn Island Resort & Spa on Captiva Island dates to 1931 when the 13-acre resort consisted of quaint fishing cottages. It still boasts a warm, eclectic vibe with 138 accommodations, from cottages to guest rooms. The resort's 5,310 sq. ft. of meeting space includes Captiva House, which can host up to 150.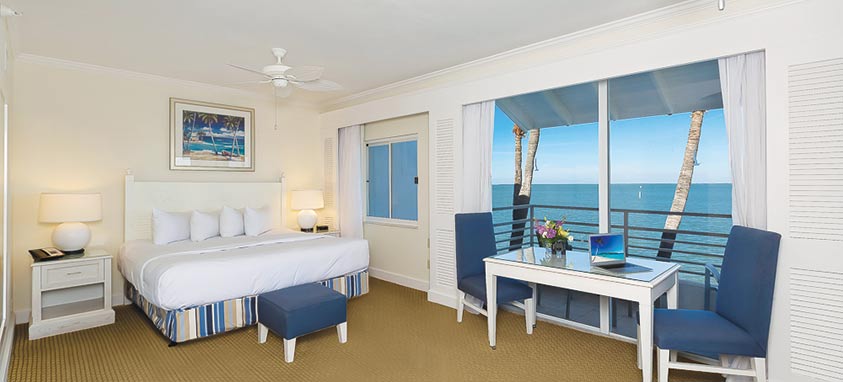 Located on Captiva Island, South Seas Island Resort is the place to stay for outdoor adventures such as eco-cruises, nature tours and fishing. Traditional resort experiences include golf, tennis and water sports. There are 471 lodging options and more than 45,000 sq. ft. of indoor and outdoor event space. There's lawn space for 500.