Steve Kinsley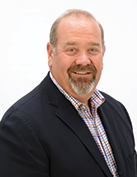 Steve Kinsley, president of Kinsley Meetings, is well-known for his enthusiasm and appreciation of meetings industry professionals.
"The relationships that have been created throughout over 30 years in this industry sustain us on a daily basis," he says. "Our customers, our staff and our suppliers are friends, some of them close friends. There are other things we enjoy—such as traveling to interesting places and the variety of the work, but the relationships are what we enjoy the most."
Kinsley's first job in the industry was bartending at a hotel in Vail, Colorado. He later held a variety of positions in the hospitality industry, including bellman, limo driver, front office clerk, night auditor and front office manager.
"Whether as a bellman, general manager or meeting professional, service is where I came from and what we are about," he says. "This all being said, I really enjoy my role in the industry as a mentor and teacher."
When approaching new clients, Kinsley finds it very important to recognize their individual needs. Addressing the unique demands of each meeting is one of his biggest challenges as president. Still, he maintains that it's one of the industry's "creative adventures."
Once desired outcomes of a meeting have been determined, Kinsley designs a plan and works towards the clients' objectives. Overall, he attributes this process to being a "meeting architect," a term used by Kinsley Meetings.
Kinsley was born in Boulder, Colorado, and grew up in California's Central Valley. During his childhood, his father owned several ski shops, inspiring Kinsley to develop a long-term interest in skiing. He is also passionate about cooking, golfing and fly-fishing.
He also spent five summers working in the Alaska salmon industry while in college. The job was on a floating factory that processed more than 1 million pounds of whole salmon in six weeks.
Kinsley says his best piece of industry advice is to, get involved. "MPI, PCMA, IAEE or HSMAI—our industry alphabet is such a wonderful place to continue to learn, experience and network with your peers, and those with a great deal more experience," he says. "Our industry has one of the most giving communities there is and you need to take advantage of these opportunities."
Smart Moves
Christian Gonzalez
Rosewood Hotels & Resorts appointed Christian Gonzalez as the new regional director of sales and marketing. The ultra-luxury hotel owns 18 properties worldwide. In his new position, Gonzalez will provide leadership and strategic direction to several Rosewood properties in Mexico. He is a native of Puerto Vallarta, Mexico, and brings 16 years of experience with Four Seasons Hotels and Resorts to the role.
Tara Miller
Tara Miller has been hired as Destination DC's new senior manager of international sales. In this role, she will develop strategies that attract international meetings and conventions to the capital. Overall, Miller's role will help DDC's impact on the local economy by increasing tourism and business travel. Most recently, she served as senior business development and marketing manager for CSI DMC, where she developed her sales and lead generation skills.
Dave Jacobs
Hyatt Regency Lost Pines Resort & Spa announced Dave Jacobs as new general manager. He joins the leading Texas resort from Hyatt Regency O'Hare in Chicago, where he worked for more than 10 years as the property's general manager. In this new position, Jacobs is responsible for ensuring employee satisfaction, guest experience and day-to-day resort operations. He has more than 32 years of experience with Hyatt Corporation, including more than 21 as general manager.