Bob Lander
Destination Marketing Association International Outgoing Chair
Former president and CEO of Austin Convention & Visitors Bureau
What's been the biggest change among destination marketing organizations during the past 20 years?
What hasn't changed? That's probably the shorter list. I have seen so many things change. Everything we do has become more professional. The staffs that work in our convention bureaus have advanced so far. The technology and digital revolution has seriously affected everything we do regarding how we market our business. We have become more than just destination marketing organizations: We are also destination management organizations. We have a seat at the table with our local, state and even national governments.
The world has gotten so much smaller. What we can share all around the world and how we collaborate is just astounding now. If you work for a very large corporation, you have a group of peers that collaborate on projects for the company. The home office is your mothership. DMAI has become a conduit, a trade association that is at the forefront and has ability to collaborate with U.S. Travel Association, ASAE, PCMA and MPI. Together we can make sure the industry is appreciated for what it is.
What are the biggest benefits of being a DMAI member?
We're changing that model as we speak. It has been a year of change for DMAI. I thought we needed to make sure we were providing services to DMOs of all sizes. We are now ready to provide advocacy assistance. We have a team ready to step up. We also want to step up our professional education. That's what our members expect and want.
We've been very successful with DestinationNext, which helps guide our members through self-analysis. We have had 250 destinations from 18 different counties complete the self-analysis. Destinations have also contracted with DMAI for further analysis. It is our responsibility to act as a business. We are creating value for DMOs.
Can you identify a few key goals achieved by DMAI during the past year, when you served as chair?
We needed to undergo a fairly in-depth self-analysis as an organization and brought in SmithBucklin to be part of the assessment. We analyzed where we were and the programs that were being presented. We were led through a strategy planning process with 75 members and developed five key areas of focus:
• Assume a more active role in advocacy leadership
• Grow the organization internationally
• Find a way to use our collective purchasing power
• Develop and enhance our strategic partnerships
• Begin the next generation of professional development
John Graham IV, FASAE, CAE

ASAE President and CEO
The Center for Association Leadership
Why is ASAE interested in the new U.S. Department of Labor overtime rules? How will the new rules impact ASAE members?
The Department of Labor's new overtime rule threatens to dramatically reshape payroll costs, staffing decisions and job responsibilities for America's workforce. The dramatic expansion of overtime eligibility impacts every industry and profession, but nonprofit organizations and associations are among the industries potentially most affected. Associations have always provided great opportunities for younger staff to participate in a wide range of activities and gain valuable experience that translates to later success. Some of those opportunities might be lost if companies are worried about employees accruing significant overtime pay to attend a conference outside the traditional 9-to-5 work day, for example.
Many associations and nonprofit groups, particularly those outside a major metropolitan area, where wages and cost of living are typically lower, will have to reconsider how they classify and pay their employees. Because many smaller groups lack the payroll flexibility to shoulder a huge increase in overtime pay, they will have to consider a number of strategies to comply with the new requirements, including potentially converting some salaried employees to hourly (and curtailing their hours and activities) or reassigning some duties to part-time staff to avoid significant overtime costs.
Some groups will obviously be more affected by the changes than others, but every organization will need to identify those exempt employees who will be converted to overtime-eligible under the final rule starting on Dec. 1 and make informed decisions about whether and how to absorb the new overtime costs.
What do you hope to achieve through your Hybrid Membership Model that was launched in February?
We launched the Hybrid Membership Model to provide organizations and association management companies of all sizes the opportunity to provide membership to their entire staff, so they can engage with our organization and receive the benefits of being a member. In the first six months, we have been able to increase our reach by 4,000 people. Our goal is to reach 50,000 people over the next few years.
Describe what ASAE is doing to engage members, both throughout the year and during national conventions.
Throughout the year, we engage our members, stakeholders and nonmembers with a variety of face-to-face and online education opportunities and a private social network. We also disseminate association-related news through our Associations Now media brand and numerous subject-matter-focused newsletters.
With our social media efforts, we engage our audience before, during and after our major meetings, events and policy activities. For example, at our 2016 Great Ideas Conference, we used gamification, so attendees explored different areas of The Broadmoor [in Colorado Springs] to find secret gifts and activities. We used Facebook Live and Periscope in June to talk about the new Department of Labor rules for overtime pay, and more than 300 people participated.
This year at the 2016 Annual Meeting and Exposition, we are engaging our members in new ways. In addition to Twitter, Facebook and Instagram, we are using filters on Snapchat. Attendees can use ASAE Annual Meeting-branded filters to post photos while at the convention center and evening events throughout the meeting.
We also launched a new app at our Marketing, Membership and Communications Conference in June. New features include an activity feed, topic channels and gamification. Attendees will be able to share insights, accumulate points and badges, take notes in the app and email them, and connect with other attendees.
---
Destination Marketing Association International Annual Convention
Aug. 1−3 Minneapolis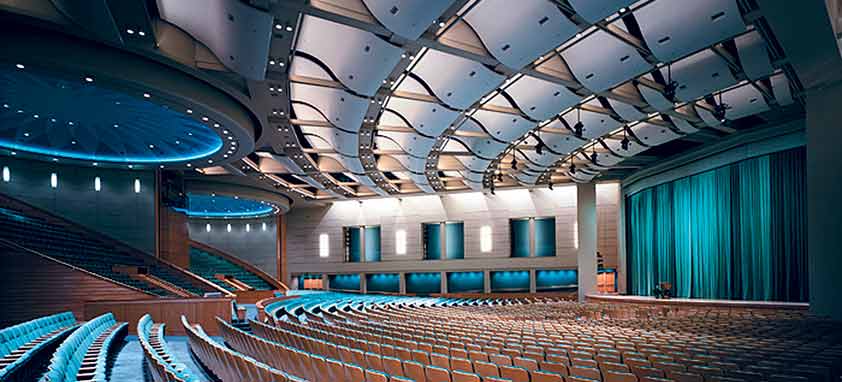 Photo by Meet Minneapolis
The premier event for destination marketing and management professionals will take place at Minneapolis Convention Center. The headquarters hotel is Hyatt Minneapolis, which is located two blocks from the convention center.
Top-notch speakers for the event include Chip Conley, head of global hospitality and strategy for Airbnb. As convention and visitor bureaus determine which course to pursue when working with Airbnb properties in their cities, Conley's appearance at the annual DMAI convention allows for attendees to learn more about alternative housing for citywides, for example.
Abigail Posner, head of strategic planning at Zoo, Google's creative think tank for agencies and brands, is a thought leader who delivers fresh perspectives to corporate culture, product development, branding and marketing. Foodie Andrew Zimmern and Twitter phenom Jay Baer are also scheduled to speak.
For the sixth year, DMAI will honor 30 individuals who are 30 years old or younger. The popular 30 Under 30 program drew 95 submissions from national tourism bureaus and local CVBs.
"Identifying and investing in tomorrow's leaders is critical for our industry to grow," says Don Welsh, president and CEO of DMAI. "I am confident that the program we have developed for this year's annual convention will inspire and further educate this incredibly talented team of future destination marketing leaders."
The opening gala will take place at brand-new U.S. Bank Stadium, home of the NFL Minnesota Vikings. Attendees are encouraged to wear jerseys and gear from their local sports franchises. Whichever team has the best representation will win an office tailgate party, compliments of DMAI.
The Pourhouse will host the closing reception, giving attendees a glimpse into what it was like in Minneapolis during the Prohibition era, including secret passageways.
Minneapolis Convention Center can accommodate approximately 20,000 attendees. It offers 475,000 sq. ft. exhibit space. There are two ballrooms that measure 55,000 sq. ft. and 28,000 sq. ft., plus a world-class 3,400-seat auditorium (pictured).
---
ASAE Annual Meeting & Exposition
Aug. 13−16 Salt Lake City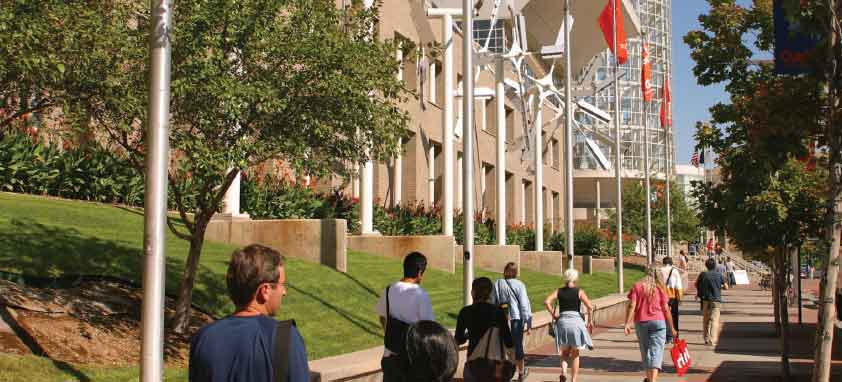 An estimated 5,500 nonprofit and association professionals are expected to attend the ASAE convention at Salt Palace Convention Center in Salt Lake City.
The opening keynote address on Aug. 14 will feature captains Mark and Scott Kelly, who will discuss how their experiences as U.S. Navy pilots and astronauts shaped their lives. (Scott Kelly spent a year on the International Space Station.) Following years of military service, the twin brothers have unique insights on teamwork, leadership, risk taking, overcoming adversity and adapting to change.
Derreck Kayongo is the closing keynote speaker on Aug. 16. His personal transformation from being a Ugandan refugee to building his multimillion-dollar Global Soap Project is designed to inspire attendees on how to impact the lives of others through volunteerism and entrepreneurial endeavors.
ASAE is known for its parties, and Salt Lake City will keep the party going. The opening night event on Aug. 13 will take place outdoors amid crisp mountain air in Liberty Square, a downtown plaza. The event is expected to feature the world's largest social media wall, which will be projected on the side of The Leonardo, the city's art, science and technology museum.
The closing bash on Aug. 15, at Grand America Hotel, will have a movie theme to highlight Utah's Sundance Film Festival. The Bacon Brothers will perform, which is apropos since Kevin Bacon filmed his classic movie hit Footloose south of Salt Lake City.
Conveniently located downtown, Salt Palace offers 515,000 sq. ft. of contiguous exhibition space, which can be divided into nine halls. ASAE will be using five of the nine exhibit halls and the convention center's 45,000-square-foot ballroom. Salt Palace also features 164,000 sq. ft. of meeting space.
"We've been looking forward to this for years," says Jed Hansen, CMP, director of events for Salt Palace.