Destination Marketing Association International (DMAI) is undergoing a major reorganization under new President and CEO Don Welsh (pictured below).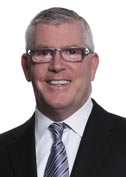 According to a press release issued on April 4, DMAI has vacated nine positions for further evaluation as it moves forward with the realignment. Charles Jeffers, COO and interim CEO since September, is expected to remain with DMAI through May to ensure a seamless transition.
"I truly believe that this organizational realignment will allow the team to accomplish the key tasks that will help take DMAI to the next level," Welsh wrote in a letter to DMAI members. "We exist for the benefit of our members and moving forward, we will provide the services and products that you want, need and are willing to financially support. In the weeks and months ahead, you can expect regular updates from me detailing our progress."
Welsh took over DMAI less than two weeks ago. He announced in January that he was leaving his post as CEO of Choose Chicago. He also has served as CEO of Seattle Convention & Visitors Bureau and Indianapolis Convention & Visitors Association. His experience in the hospitality industry is far reaching, with stints at Westin Hotels, Ritz-Carlton Hotel Company and MGM Grand Hotel Casino in Las Vegas.
"Following significant analysis, discussion and deliberation, the timing of this organizational realignment is appropriate and essential," said Bob Lander, chairman of DMAI board of directors and CEO of Austin Convention and Visitors Bureau. "The executive committee fully supports the strategies and initiatives that Don plans to implement in the very near future. On behalf of the board of directors, we thank Charles for his commitment to DMAI and wish him the very best in his future endeavors."
The DMAI leadership team still includes Christine Shimasaski, managing director of empowerMINT and EIC; Julie Hart, CFO; and Paul Ouimet, executive director of DestinationNEXT.