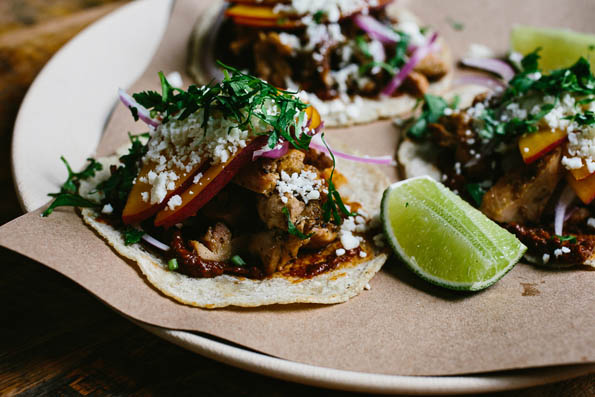 Andrew Freeman & Co., a leading hospitality and restaurant consulting firm, has identified hot trends and predictions that it projects will shape the restaurant and hotel industries in 2015. Last year's economic upturn, coupled with the desire to attract millennial patrons, has led to a surge of hip new concepts, personalized service and customized experiences geared toward satisfying this generation. Here's a sampling of the hottest culinary trends.
Nduja
It's spicy, porky and spreadable. Nduja, a Calabrian-cured meat, is a much more flexible ingredient than other salumi and is making appearances on menus nationwide, including at Barbacco in San Francisco and Blanca's in Brooklyn, New York, where chef Carlo Mirarchi features nduja-stuffed ravioli.
Soft-serve
Don't call it ice cream: Soft-serve is popping up on dessert menus nationwide with a variety of seasonal flavors, innovative sundae combinations and a plethora of sophisticated toppings. Chicago's River Roast changes its flavors daily, with recent offerings including ginger-lemongrass (stuffed with candied ginger) and balsamic, topped with a drizzle of balsamic vinegar.
Pancakes
They're not just for breakfast anymore. San Francisco's State Bird Provisions has an entire flapjack section on its menu, with combinations such as sourdough and sauerkraut as well as whole-grain cheddar pancakes with heirloom tomatoes and roasted garlic. Hog & Rocks, also in San Francisco, offers a zucchini pancake topped with jalapenos and served with a soy chili dipping sauce.
Tacos
We've seen modern Mexican food sweep the nation, and now chefs are honing in on traditional tacos. At Empellon al Pastor, a concept restaurant in New York City, tacos are served almost exclusively, including a killer version of its namesake. James Beard Award winner Sean Brock is also getting on board the taco train with Minero (tacos pictured), a taqueria in his hometown of Charleston, South Carolina.
Gin
New York City's Gin Palace offers only gins and gin-based cocktails, with more than 70 varieties available to sample. The house specialty is gin and tonic on tap. The juniper-infused spirit is also quickly gaining popularity in Spain—with bars dedicated to "gin tonic," as it's known locally, popping up all over the country.