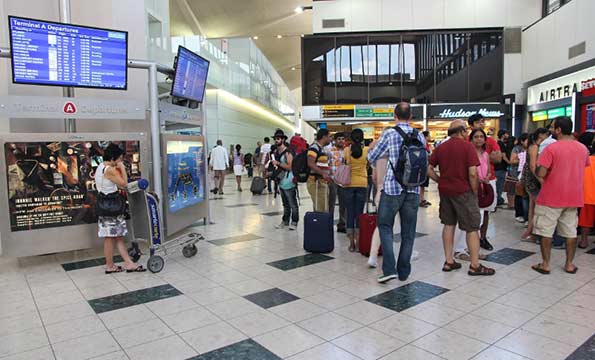 Newark Airport (EWR) is gearing up for a major renovation. By late 2016, United Airway's Terminal C will have 55 new restaurant offerings, including a French brasserie, Chinese dim sum and dumpling restaurant, a ramen bar and a BBQ joint.
The Rockwell Group and OTG Management, which has opened more than 200 restaurants and retail spots in airports across the U.S. and Canada, are coordinating the $120 million makeover.
In addition to the new dining spots, renovations will include technology upgrades. Plans call for 6,000 iPads placed throughout the terminal that can be used by passengers to order food and drinks, check their flight status or post to their social media accounts.