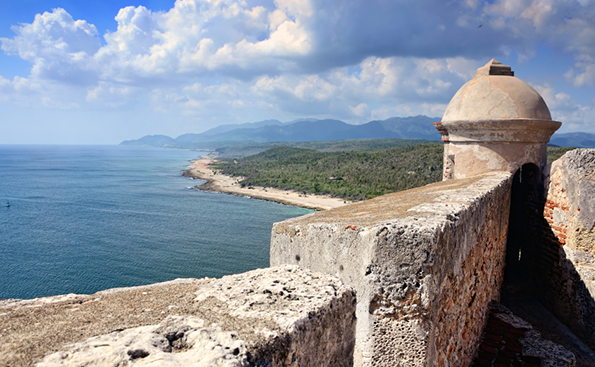 The U.S. government's plans to ease travel restrictions to Cuba will enable meetings to take place there, and although many details still are being worked out, some guidelines already have been issued.
Ammendments to Cuban Asset Control Regulations, which become effective today, stipulate that professional meetings and conferences are allowed, providing that the purpose of the meeting is not the promotion of tourism in Cuba. The manuscript goes on to state, "Travel in this category is generally licensed, provided that the traveler's schedule of activities does not include free time or recreation in excess of that consistent with a full-time schedule."
Also, the purpose of the meeting needs to be directly related to the travelers' profession, background, or area of expertise. Travelers are not allowed to engage in recreational travel, tourist travel or travel in pursuit of a hobby.
Each traveler must keep specific records related to travel transactions and an entire group does not qualify for a trip just become one or some members qualify. In other words, everyone must have credentials that qualify participation in the meeting, and focus on it.
Guidelines also were issued for journalistic activities in Cuba. Journalists are able to travel to Cuba if they are regularly employed by a news reporting organization or are freelance journalists with a record of previous experience working on a project. Broadcast or technical personnel also are eligible if they are regularly employed as supporting broadcast or technical personnel, or are supporting a freelance journalist on a project.
Meeting professionals and journalists will need to comply with the same general regulations as other people admitted into Cuba. Currently, only charter air transportation is available, and can be arranged through a tour operator. Once the U.S. Transportation Department establishes procedures to restore regular air service, passengers will be able to purchase a ticket directly from airlines. United Airlines, Delta Air Lines and JetBlue Airways have all expressed an interest in flying to Cuba. Travelers are responsible for maintaining records of their Cuba-related transactions for at least five years.
The U.S. government's per diem spending rate for travelers will no longer apply, although they cannot return with more than $400 in merchandise, and no more than $100 can be spent on alcohol and tobacco products. U.S. credit and debit cards can be used to make purchases.
Hotels in Havana and elsewhere generally do not meet international standards, and those that provide the best food and service are almost always fully booked during the winter high season. So the initial tourism surge could be very challenging for everyone involved.