IMEX America begins next week, and once again, it will feature plenty of health and wellness opportunities. Dale Hudson, the knowledge and events director of IMEX Group, took time out recently to discuss IMEX's emphasis on wellness.
1. How long have you been with IMEX, and in what roles?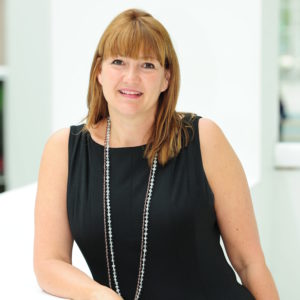 I've been with IMEX for over 17 years, and have focused on programs such as education, the IMEX-MPI-MCI Future Leaders Forum, CSR, sustainability and wellness. During my time, as part of the team, I have seen lots of change and positive growth and served in a variety of roles, including special projects manager, and then director.
Some of my favorite initiatives over the years have included the giving back projects such as helping to create the healing garden at Shade Tree Shelter for women and children in Las Vegas and helping them develop their recycling program. I also love the Future Leaders Forum—it is just amazing to see some of the students who first came through the program doing so well in our industry now.
2. What is your own professional background in the wellness realm? 
I have no professional background in wellness, which goes to show that any meeting—with the right partners, of course—can incorporate a wellness element into the events. Personally, I love yoga. My feelings on wellness in the events industry come purely from passion and from seeing the real benefits it can bring to hard-working meeting planners and attendees.
3. What wellness features are planned for 2018 IMEX America?  
Our Be Well Lounge is back by popular demand and will again offer three full days of meditation and mindful living sessions led by mindfulness expert, trainer, speaker and author Lee Papa, who is just dynamite. For people who can't do a whole class, the lounge encourages people to take short, quiet breaks from the busy show floor and relax in a Zen space with comfortable seating and mats, smoothing music and chill lighting.
On Wednesday morning, fitness buffs and whole teams can participate in the popular and fun 5K IMEXrun down the Vegas Strip, and we'll also have a new Walking Challenge this year. We'll again offer hydration stations around the show floor and make a real effort to provide and promote healthy food options.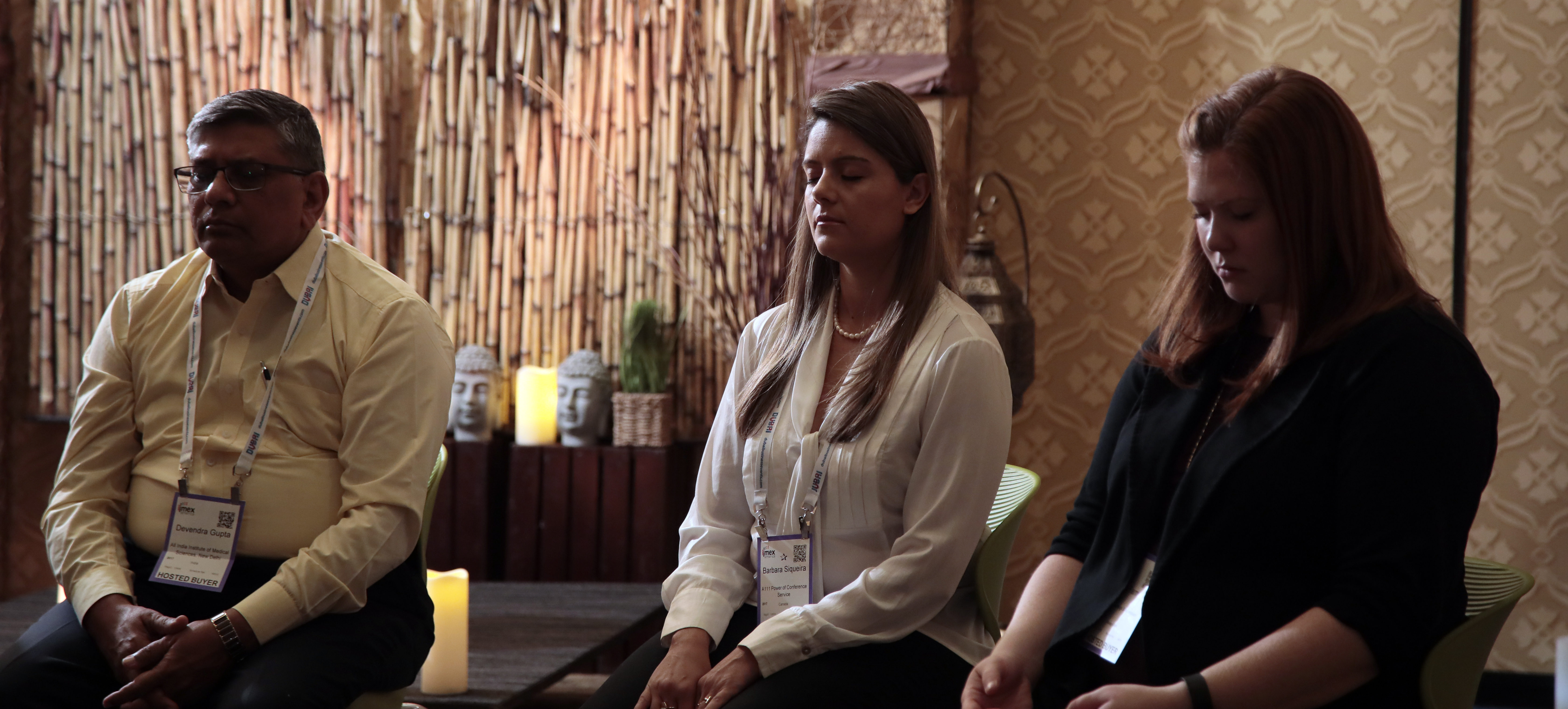 4. I've heard that puppies will be there. Tell me more about that.
Yes, the dog petting station will once again be at Smart Monday. I can't wait to have a cuddle myself. The idea is that the dogs get lots of exposure to people, and we know what people get back from dogs. Dogs really do have a relaxing and wonderful vibe about them, and the IMEX attendees love it.
5. Why is wellness important for meetings professionals? 
Meeting professionals have extremely busy and often stressful jobs. They're constantly on the road and taking care everyone else's needs 24/7…not to mention managing endless details and to-do lists. We think it's really important that we give them the opportunity at IMEX America—and IMEX in Frankfurt—to take a deep breath, focus on themselves and their health for a bit, and learn about how they can replicate the benefits of a wellness program at their own events and conferences.
6. Have you observed many changes over the years in how IMEX promotes the wellness of participants who attend meetings and conferences, in general?
Wellness has been on our radar a while now. Several years back, we started with a very small wellness room and a few classes at Frankfurt. As more attendees found out about this, took a break and experienced some wellness activities, we've continued to grow and evolve our programs.