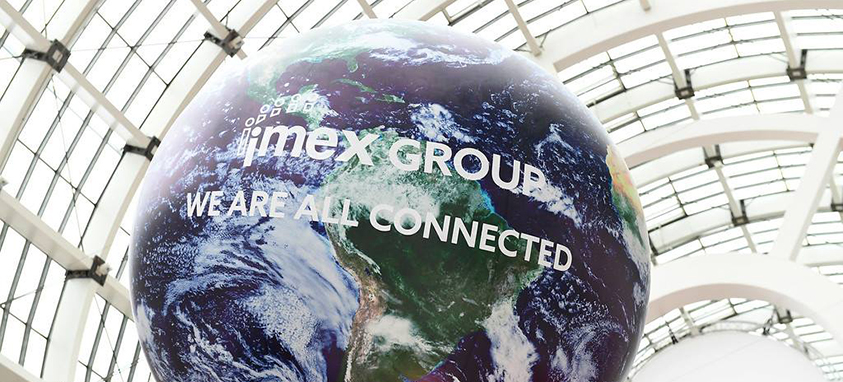 Preparing for IMEX America, the largest and most significant annual meetings event in America, can be a daunting task. Participants—including organizers, staff members, planners and suppliers—all need to determine how to maximize their efforts to achieve the greatest rewards in an expansive environment.
The four-day event, which includes a three-day trade show, takes place at Sands Expo Convention Center in Las Vegas. Suppliers come from throughout the world to do business with planners and others, and the largest local presence is MGM Resorts International, with 14 properties in Las Vegas.
More: IMEX America 2018: Hold on to Your Hats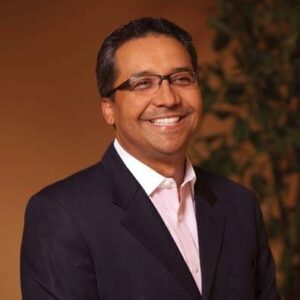 IMEX America always is attuned to—and in many cases ahead of—the main trends in the industry, and it looks as if IMEX America—to be held Oct. 15–18—will be particularly exciting because so much emphasis will be placed on the experiential element, with new additions such as C2 and its Learning Labs.
Mike Dominguez, MGM's chief sales officer, has been immersed in the planning and executing of the company's IMEX activities since the event began in 2011. He has collaborated closely with IMEX leaders each year as the event has evolved, and he has modified MGM's approach as needed. Here are some of his insights in this, the first of a two-part interview.
What accounts for the tremendous success of IMEX America?
What I thought Ray Bloom [IMEX Group chairman] did so well, and so brilliantly, is that years before IMEX America was launched, he was out literally building relationships and getting other organizations to participate around it. All the major organizations not only support, but also meet during the IMEX show—that's the brilliance behind it. IMEX America became, for the lack of a better term, the Super Bowl of our industry, as far as events go. Three years into it, you knew IMEX America was going to provide the opportunity to be visible in the industry with all the right players. It's about all of us coming together to celebrate the industry and do a lot of good business.
Was IMEX America a challenging event for suppliers during the first few years?
At first, we didn't know what it was going to be. At that time, AIBTM was still in play, and there was a little competition. We just didn't know how all that dust was going to settle.
During my first couple years at IMEX, I was just exhausted. The first year, we experienced sensory overload. There was so much coming at us… In the last couple years, I've been tired, but not exhausted. So, I'm learning how to do it. I think we all are. We got into a rhythm. I think the beauty of IMEX is, as much as it continues to reinvent itself, there is a cadence to it that we now all understand, and we know what that looks like.
How has MGM changed its approach to better serve attendees?
The first year, I had chefs doing cooking classes and had candy displays in our booth. After the second year, we just got rid of all of that. We realized that because of how IMEX had grown, it had become a hosted buyer program.
At IMEX, people are serious about business and education, so during the past couple years, I've gotten rid of all the style, and added much more substance, even in our booth. I've simplified it. I've really focused on the challenges. We have hosted buyer appointments, but we also have organized presentations where people come in and learn more about the company and what we're doing.
We know we have very loyal partners and friends who are going to come by because we've asked them to. We now have a larger window for them—it's more of a flow, more come and go, rather than sit-down meetings. We want people to feel comfortable to come by even if they only spend 30 minutes with us, because it's a busy week.
We have made other changes. Even though we have walls in our booth, we don't have a ceiling, so the noise was always challenging during our presentations. So, my team suggested, "Instead of us getting up and trying to pitch while fighting the noise, why don't we film our IMEX presentation?" So, now we basically film it and put some video around it, and when people come in, they put on headphones to hear the presentation. So, they're not distracted by the noise around us. It's been much more effective.
Do many IMEX participants stay at MGM properties?
We have a huge, one of the largest, hosted buyer blocks, and a couple hundred planners stay with us in our different buildings on an annual basis. We all work to invite customers to end up in our IMEX blocks. People invited by our hotel partners that don't necessarily have hotels here end up in our buildings, too. When MGM had Mandarin Oriental Las Vegas [now being rebranded as Waldorf-Astoria Las Vegas], anybody that Mandarin Corporation invited would stay with us because we were in some way, somehow, all family. It always tends to work out well.
You serve as the top sales person for MGM, so it is surprising that you are on top of so many intricate details. How do you manage it?
I think I'm really good at connecting the dots, but I can't connect those dots unless I am seeing them. So, I'm knee deep in it all. I always feel like I'm most effective for my team by staying stay connected with what's really going on. So, it's also important that I hear from my customers. That's how I like to do my job. I always feel that I have the pulse, but if I disconnect from these things, I just don't think I will have the pulse.
In the second part of the interview, Dominguez will focus on IMEX America's move to Mandalay Bay Resort and Casino in 2021 and MGM's close relationship with IMEX Group.