Play Room, IMEX America 2017
IMEX America 2018 will be Bursting with Vitality and Energy
The extraordinarily successful IMEX in Frankfurt 2018 event this spring set the bar very high for the upcoming IMEX America 2018, slated for Oct. 16–18 in Las Vegas, but all signs point to another fabulous event.
IMEX Group Chairman Ray Bloom described IMEX in Frankfurt 2018 as "the most creative and spectacular IMEX yet, generating vitality and energy throughout the show." It featured thousands of opportunities to do business. Nearly 9,000 hosted buyers and visitors attended, and made 68,000 appointments. Seventy per cent of all buyer/exhibitor appointments had mini RFPs attached.
IMEX America 2018—which will be held at Sands Expo and The Venetian/The Palazzo, will focus on five themes—live and experiential, legacy, event tech, wellness, and CSR and sustainability (which are described in detail on pages 18–24).
In many respects, the live and experiential theme, along with legacy, will set the tone for the show, beginning with Smart Monday educational sessions—a collaborative effort of IMEX Group and Meeting Professionals International that will take place on Oct. 15, the day before the trade show opens. Smart Monday will offer new, surprising experiential activities throughout the day as well as 20 education sessions on topics such as designing memorable experiences, leadership, contracting heat maps, managing stress in the workplace and hospitality sales coaching.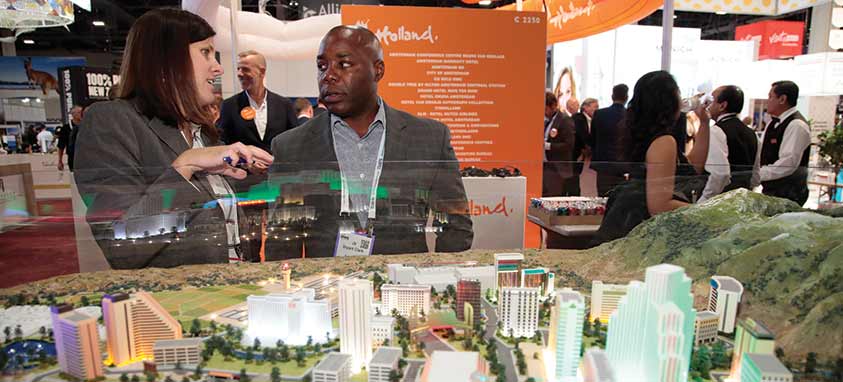 Legacy is not only a theme, but also the talking point of IMEX America 2018. It refers to the need to plan events with more longlasting and meaningful impacts. The education program will cover political, personal, environmental, CSR and social impact/knowledge legacy. IMEX is working with EventMB, Skift and other partners (in association with ProColombia) on new research on this topic and will share findings at the event.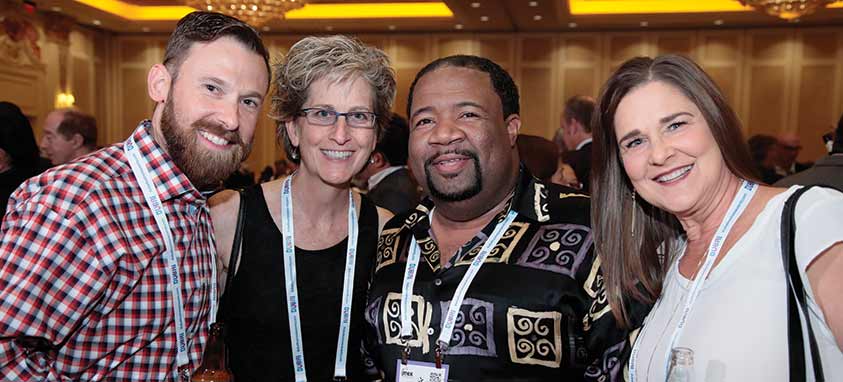 Keeping an Ear to the Ground
IMEX America has been steadily building its own legacy since it emerged in 2011. Attendance reached 12,389 in 2017, an all-time high and an increase from 12,227 in 2016, with new features added each year. Since its inception and through this year's show, IMEX America will have hosted 85,400 attendees, generating an impact of $125 million to the Las Vegas economy, according to Las Vegas Convention and Visitors Authority. Much of the event's success can be attributed to its attunement to the needs of the meetings industry.
"We have a constant drive to innovate and update the shows, based on the needs and desires of our exhibitors and buyers, as well as the industry as a whole," Ray Bloom says. "We are always keeping our eyes and ears out for what is trending and what is coming next—in the world at large, in our industry, in our culture."
The IMEX team does this by participating in many of the top events and happenings around the world; by being involved in a wide variety of industry efforts and initiatives; and by staying in close touch with thought leaders, buyers, planners, associations, destinations, partners, as well as service and tech providers.
"Our whole team is encouraged to participate in driving innovation—from the smallest, incremental change to the largest initiative— and shaping the themes and topics we want to focus on for each show," Bloom says. "We work to keep things moving constantly. It's a deep part of our company culture."
Dishing Up Local Flavor
Carina Bauer, CEO of IMEX Group, says that the goals of the Frankfurt and Las Vegas shows are the same— to offer great business, learning and networking opportunities. "They do, however, have wonderfully unique flavors based on the audience they draw, of course," she says.
Some 70 percent of IMEX America hosted buyers come from North America, while 70 percent of IMEX in Frankfurt hosted buyers come from Europe, although both events have strong, diverse international participation.
Both shows draw from the host city's uniqueness—particularly exciting new developments— to offer participants experiences and opportunities on and off the show floor. They also cross-pollinate, with some localized tweaking, by including some of the same offerings.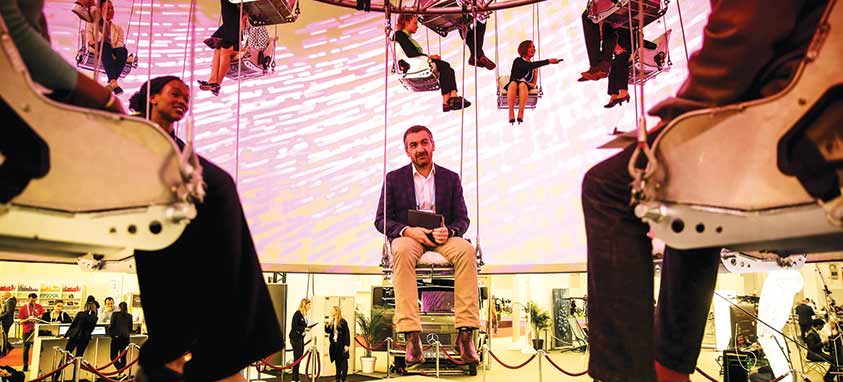 The Be Well Lounge was introduced at IMEX in Frankfurt and has also become a vital component of IMEX America. Smart Monday started at IMEX America and has been adapted as EduMonday at the Frankfurt event. C2 International and TechZone debuted in Frankfurt this year and were so popular that they will be included at IMEX America 2018.
"So, there are shared things with local twists and things that are compelling and different about each, but the core feeling, spirit and industry fellowship of an IMEX show feels nicely similar, whether you are in Vegas or Frankfurt," Bauer says.
---
Schedule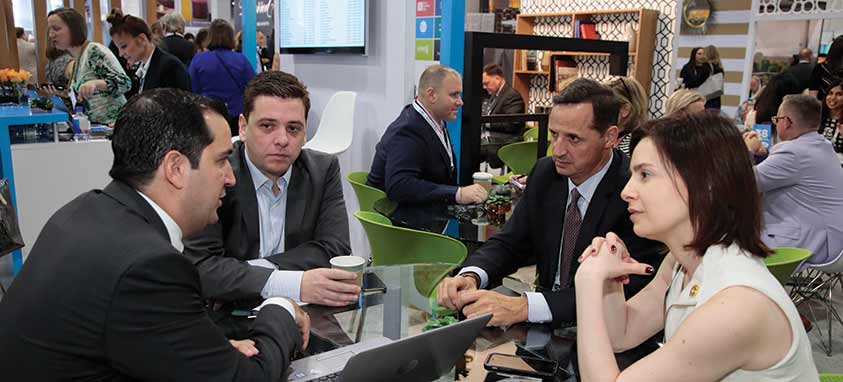 Sunday, Oct. 14

8 a.m.–6 p.m.
Executive Meeting Forum (registration required)

Monday Oct. 15

8 a.m.–2 p.m.
Shamrock Invitational Golf Classic (registration required)
8:30 a.m.–5 p.m
Smart Monday powered by MPI professional development day
8:30 a.m.–4:30 p.m.
IAEE CEM Learning Program: Selecting Service Contractors (registration required)
8:30 a.m.–9:30 a.m.
MPI Smart Monday Keynote: Julius Solaris, editor of EventMB, "Legacy: The Power of Events"
10 a.m.–5 p.m
Event Design Certificate (EDC) Program—Level 1 of Mastery (continues Tuesday, Oct. 16, 9-9:50 a.m.; registration required)
12:30–5:30 p.m.
Association Leadership Forum, created by ASAE: The Center for Association Leadership (registration required)
5 p.m.–7:30 p.m.
Lip Smacking Foodie Tour, Downtown (registration required)
5:30 p.m.–7:30 p.m.
Association Evening (registration required)
6 p.m.–9 p.m.
Life Smacking Foodie Tour, The Strip (registration required)
7 p.m.–10 p.m.
SITE Nite North America (registration and payment required)

Lunchtime LiveZone, IMEX America 2017

Tuesday. Oct. 16

8:30 a.m.–9:30 a.m.
MPI Keynote: Kelly McDonald, speaker and author, "How to Work with and Lead People Unlike You"
10 a.m.–5:30 p.m
IMEX America trade show (doors open at 9:45 a.m.)
4:30 p.m.–6:30 p.m.
The Association for Women in Events (AWE) happy hour in booth #F1464
5:30 p.m.–9:30 p.m.
Events Industry Council Hall of Leaders & Pacesetter Awards Celebration (registration required)
9:30 p.m.
DMC Network & Ovation Talent Search

Wednesday, Oct 17

7 a.m.
IMEXrun (meet at 6:30 a.m.; registration required)
8:30 a.m.–9:30 a.m.
MPI Keynote: Paul Smith, trainer and author, "Lead with a Story"
9:30 a.m.–7 p.m.
IMEX-MPI-MCI Future Leaders Forum (continues Thursday, Oct. 18, 8:45 a.m.–4:30 p.m.; registration required)
10 a.m.–6:30 p.m.
Faculty Engagement Program (continues Thursday, Oct. 18, 8:45 a.m.–5 p.m.; registration required)
10 a.m.–5:30 p.m.
IMEX America trade show (doors open at 9:45 a.m.)
10 p.m.–1 a.m.
MPI Foundation Rendezvous: The IMEX America Night (registration required)

Thursday, Oct. 18

9:15 a.m.–10:15 a.m.
C2 International Masterclass: "Unlock Your Creativity"
10 a.m.–4:30 p.m.
IMEX America trade show (doors open at 9:45 a.m.)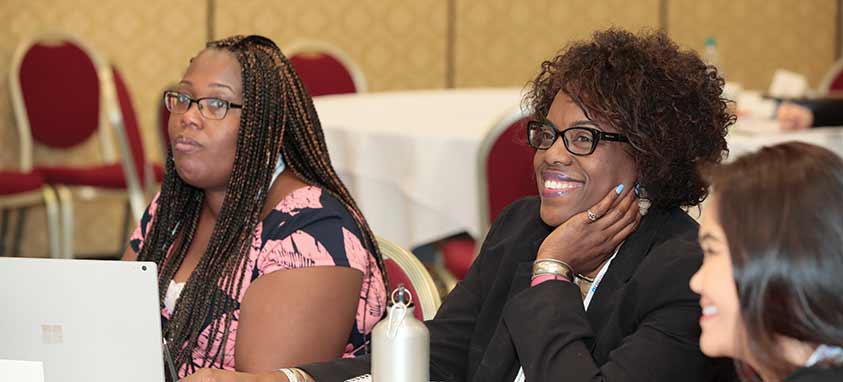 Q & A: Carina Bauer, CEO of IMEX Group
2018 Smart Women Award-Winner
What excites you most about the upcoming IMEX America 2018?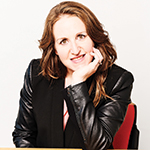 "We think there are going to be lots of things at the show this year that will be exciting. There will be more chances to do business with new and growing exhibitors, and new hosted buyer groups in a larger hall. Fresh learning will be taking place around topics like legacy, experiential events, diversity, storytelling and much more. And, of course, power networking will again bring our No. 1 asset as an industry together—our people, and their great minds and energy."
What networking opportunities will the event provide?
People really look forward to networking at the show—reconnecting with old friends and colleagues and meeting new people to share new ideas and look for new ways to work together. Networking happens organically at IMEX America—on the show floor, on the dance floor, at the hotels, on The Strip, in Edu sessions, at restaurants. It also happens at popular show events like the #IMEXRun, SITE Nite North America, Association Evening and MPI Foundation Rendezvous. There is also a great sense of giving and recognition, with colocated events like MPI Rendezvous, Site Nite North America, EIC Hall of Leaders, Site Young Leaders and more.
How have demographics changed over the years at IMEX America?
We continue to aim for steady and sustainable expansion in the number of exhibitors and buyers year-to-year at IMEX America with an eye toward keeping value and quality strong and growing. It's always our goal to welcome thousands of exhibitors, hosted buyers, attendees, partners and guests from around the world, and from every walk of the industry and beyond. We remain focused on that again for this year's show.
Did the mass shooting that took place in Las Vegas just before last year's event affect attendance or anything else? Will the shootings be addressed in any way at IMEX America 2018?
Last year, everyone at the show really pulled together and rallied around Las Vegas and each other in the wake of the shootings. As testament to the amazing spirit of the meetings industry, there were no cancellations as a result of this tragic event. As organizers, and working with the Sands, we did make some security adjustments to make it even stronger—like adding more security dogs and bag searches. This year, we will not be calling out last year's tragedy specifically, but are confident that the wonderful hospitality that Las Vegas always shows our attendees, and in turn the caring that everyone who comes to IMEX America shows for each other, will continue in full force.
Why are Sands expo and The Venetian/The Palazzo excellent venues for IMEX America?
We both share a focus on excellence and a dedication to true partnership, which has made it a great match. They have always been there as a collaborator and facilitator to help us grow in size and infrastructure over the years. They are also an amazing partner for exchanging sustainability ideas and knowledge, and their resources and expertise areas here are incredible. Finally, having the hotel, resort and conference center spaces integrated has been terrific for us and our attendees.
What are some future plans for IMEX America and IMEX in Frankfurt?
We focus first and foremost on making each upcoming IMEX America—or IMEX in Frankfurt—an outstanding event for the industry. Our aim for both the shows is to ensure that they remain cutting-edge and relevant to the industry—that they offer innovation and inspiration to all, and most importantly, that they continue to drive forward business.
---
Zeroing in on Intentional Impact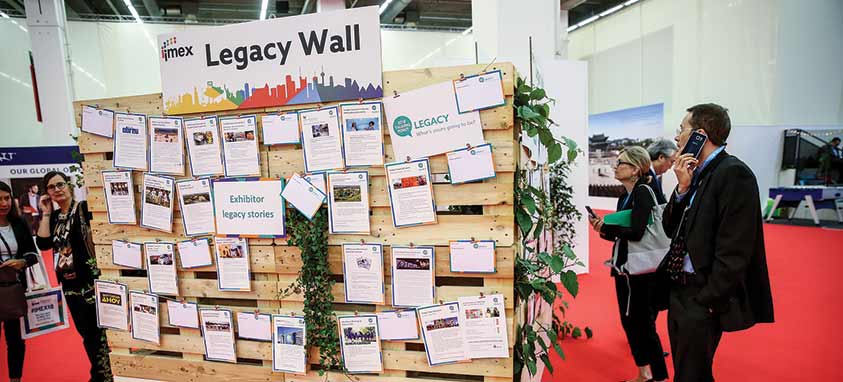 Meetings Industry's Role to be Spotlighted
This year, IMEX America will introduce a new annual feature—a talking point, or an emerging trend that will be explored at the event. This year, legacy will be the talking point as well as one of the event's five themes.
"There is a growing consciousness of the long-term impact we all make on the world that is running throughout our industry, society and among individuals," says Carina Bauer, CEO of IMEX Group. "Our talking point gives that consciousness due recognition."
The education offerings, in particular, will place a strong emphasis on legacy.
"Reflecting our talking point, our education program will cover political, personal, environmental, CSR and social impa c t / know l edge legacy—all designed to help [attendees] produce engaging, inspiring and enjoyable events with long-lasting positive outcomes," Bauer says. "Plus, we're working with partners, including EventMB and Skift, on new research—in association with ProColombia—and sharing our findings."
Focal Point in Vegas
Look for this theme to be repeated throughout the week at IMEX America 2018. Bauer listed a few examples: "Legacy will play out across the show in a variety of ways, including the new Legacy Wall, which will showcase inspiring success stories and ideas from exhibitors, partners and the IMEX team; in our keynote speaker, Julius Solaris, and the new research that we commissioned and that he will be presenting; at the Give Back Booth with Clean the World hygiene-kit making and Spread the World Nevada, a used-book reading program; and, of course, in our enhanced sustainability efforts."
Solaris, editor of EventMB, will focus on "Legacy: The Power of Events," in his talk. It is described on the IMEX website: "Events change lives, businesses and communities. In this journey through the most inspiring events from around the world, we look at how a change in behavior becomes a legacy. How do some events become life-changing experiences and leave an indelible mark in the collective memory?"
Fueling Discussions in Frankfurt
Legacy was also the talking point at IMEX in Frankfurt 2018, where attendees were encouraged to explore and embrace the concept of legacy in a host of ways, including political, environmental and personal. The new Legacy Wall sparked many reflective thoughts about the role of the industry. Exhibitors contributed more than 50 interesting case studies before the show, and many of the buyers added their stories during the week. The talking point also was explored in several of the more than 250 education sessions delivered by 168 speakers, which took place in the Inspiration Hub. Eighty-four percent of the sessions were approved for continuing education credits toward CMP certification.
Political legacy, one of the five "lenses" through which the talking point was explored, inspired much stimulating discussion among the participants.
"The discussions were fascinating and showed the increasing engagement and understanding between the political world and the meetings industry," says Ray Bloom, founder and chairman of IMEX Group. "IMEX has been bringing the meetings world and public policymakers together for many years and has helped to develop real appreciation of how together they can drive economic growth.
"Over the years, we have seen genuine progress and I'm confident that today's IMEX Policy Forum took this collaboration further forward. That is our political legacy."
---
Paul Flackett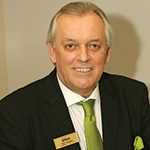 IMEX America 2018 will not only feature legacy as the talking point, but also honor the legacy of one of its greatest contributors— Paul Flackett, longtime managing director of IMEX, who passed away last year.
"Paul is, and will always be, greatly missed as a dear friend, a stellar colleague and an influential and beloved industry leader," says Ray Bloom, founder and chairman of IMEX. "His strength of character was an inspiration to all he touched—which was so many people, all over the world."
Flackett worked in the meetings and incentive travel industry for more than 30 years, in various capacities. He joined Bloom to launch EIBTM in 1988 in Geneva and left in 1999 to set up his own consultancy. In 2001, he linked up again with Bloom to start IMEX in Frankfurt, and the first show took place in 2003.
Flackett became a member of Society of Incentive Travel Executives (SITE) in 1988 and served as president of SITE International in 1995 and president of SITE Foundation in 2002. He was a chancellor for MPI and served as vice chairman of the European Advisory Council for Destination Marketing Association International.
---
Suppliers to Feature New, Interactive Tools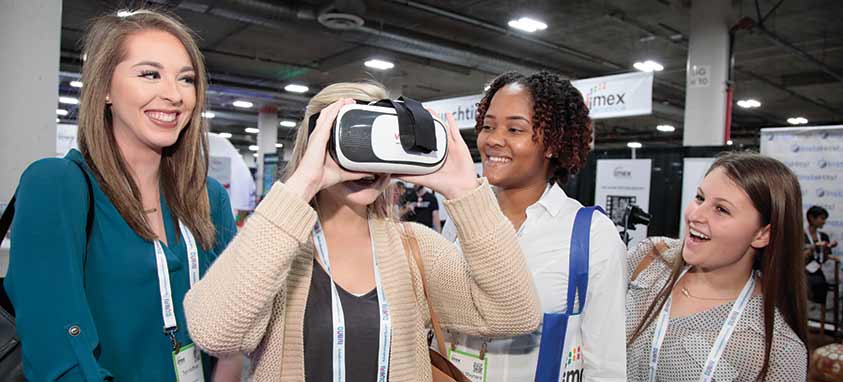 Many Relatively Unknown Companies willl be in the Spotlight
The newest technology has always been available at IMEX, and this year is no different. With new and returning tech exhibitors showcasing their latest products, a Tech Zone and educational sessions— from learning how to host a tech bar to understanding big data—technology is at the forefront this year.
Technology's growth in the event industry has earned tech a placement as one of the 10 dedicated education tracks at IMEX. Plenty of informational sessions will focus on the different facets of event technology.
Companies from all over the world bring their latest and greatest products to the show. This year, IMEX will be showcasing companies offering innovative and experiential technology. Attendees will be able interact with emerging technology and learn more about some relatively unknown companies that build experiences that are disrupting the tech world. Technology tours will be featured once again as well, giving attendees the opportunity to explore companies on the show floor.
Return of the Tech Giants
A multitude of IMEX America veterans will be attending the show again. Returning exhibitors include Cadmium CD, Chetu Inc., Aventri (formerly etouches), Attendify, DoubleDutch, Meeting Tomorrow and Event Tech Tribe. Responsible for event management systems, mobile event applications, software development and more, these companies will bring topnotch technology with them.
Core-Apps, which offers event apps for conference and trade shows, will feature exciting technology at its booth, such as awardwinning event apps; in-app special features, including Conference Notes and Audio Tours; and a new event registration service, Badger Event Registration.
Chetu Inc. will also showcase its latest technology, which includes augmented and virtual reality solutions for conferences, as well as CRM and registration face-lifts and event management apps with all social integrations.
DoubleDutch will be demonstrating its new Developer Platform. IMEX attendees will be able to look through the platform's various features, which include a QR hunt—think scavenger hunt with QR codes—in-app offers and an attendee safety check-in should a disaster strike an event.
Entering the Zone
A new fun feature at the show will be Tech Zone, which debuted at IMEX Frankfurt and was an instant hit with attendees. The space is utilized by start-up companies: They are offered a free spot to demonstrate what their company brings to the technological table. Companies will also be able to use two presentation areas to wow attendees. MeetingPool will host an information center that will be available for advice and support.
Tag Digital, a pay-per-click agency specializing in the global events sector, is a new company coming to IMEX America. Having won awards for Best Use of Technology to Market an Event and Best Use of Technology to Drive Attendance at the 2018 Event Tech Awards in London, the company is looking forward to breaking into the American market.
"We are confident in our abilities to use technology to smash through client keyperformance indicators and drive successful events," says Craig Davidson, managing director. "We are coming to exhibit at IMEX America this year to showcase our offerings to a concentrated event-focused market."
Augmented reality (AR) is also a continuously rising feature in the tech industry, and this year, IMEX will be providing a new AR app for exhibitors. While details are currently not available to the public, IMEX promises to deliver innovative experiential technology to its attendees. IMEX will also be introducing silent meeting technology for the first time.
"This research quantifies and powerfully emphasizes the significance of this trend in the wider industry," Bauer says.
---
A Meeting Well Done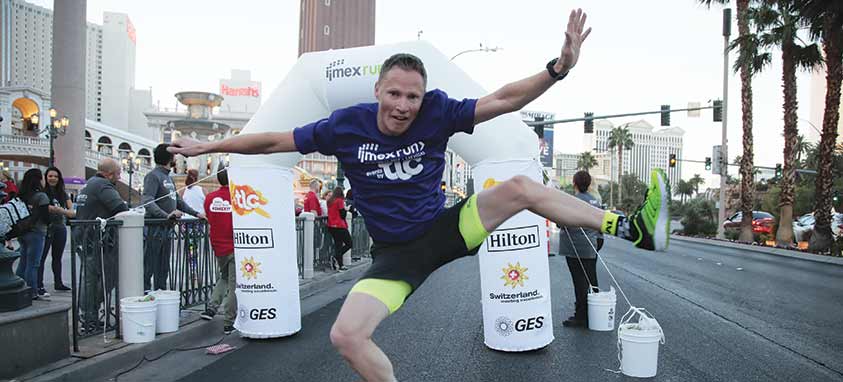 Health Options will Include Lectures, Guided Sessions, 5K Event and Shamrock Shootout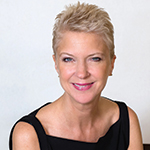 Thousands of hospitality professionals will descend escalators humming in sync with buzzing hearts of excitement at IMEX America 2018. The immense opportunities presented will draw attendees' eyes left, right and then left again.
IMEX, however, has always known that reprieve is needed from the nonstop festivities. A small wellness room was born in Frankfurt years ago and has since blossomed into an integral part of the show.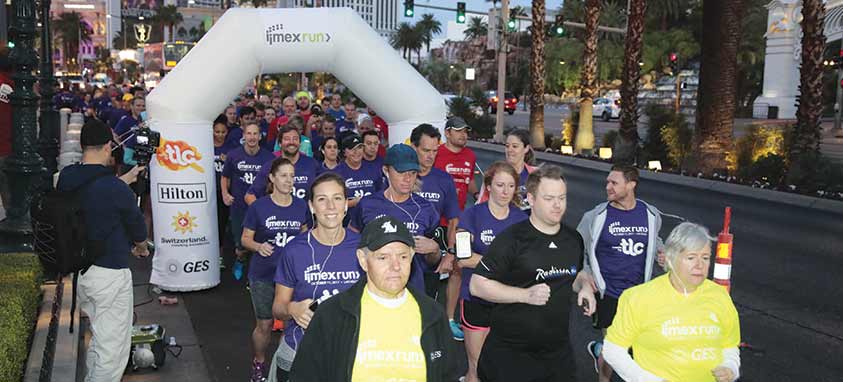 "It's really been wonderful to see the positive response people have and to help them experience the benefits of wellness—something that lasts long after they leave our show," said Dale Hudson, IMEX knowledge and events director.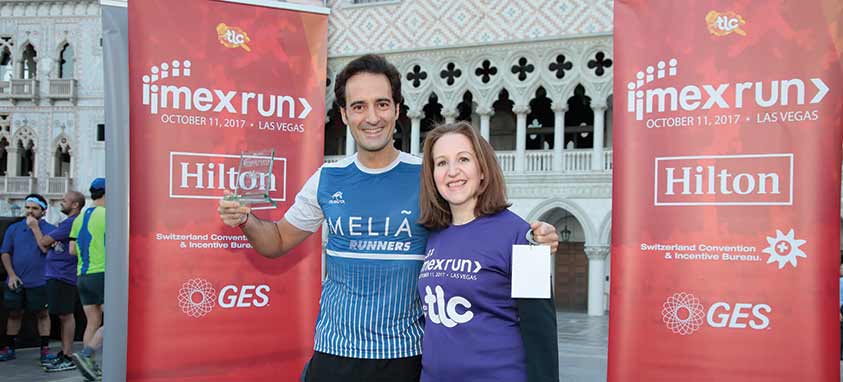 "Relax, refresh and revive" is the name of the wellness game at IMEX this year.
Thoughtful Relaxation
A special Be Well Lounge has been curated and will be headed by Lee Papa, a wellness and mindfulness guru. This will be her fourth year spearheading IMEX's wellness initiatives.
The Be Well Lounge will have a fairy tale allure to cement its place as a welcoming escape. Papa has crafted the wellness adventure after The Wizard of Oz, cuing attendees to take actions similar to the characters in the film. She wants them to confront fears to find their true self, which is the coveted Emerald City.
Throughout the day, she will lead attendees in micro guided sessions inspired by Mindful Makeovers, her revitalization program customized to an individual's lifestyle needs. Attendees can opt for classic meditation, a massage or just a few moments of peace. Papa said she will offer the tools of being, observing and awareness to shift the frenzied culture of multitasking to a more peaceful quality of life.
She will introduce expanded concepts of dissolving limited beliefs, fears and judgments while exploring mind-body-spirit wellness as a professional. Sessions offered include "The Roadmap to Living Mindfully," "Understanding Self-Love" and "Self-Care & Self-Mastery."
There's good news for animal lovers, as well: A puppy-petting station on Smart Monday will lessen anxiety and increase feelings of comfort and safety.
Active Engagement
IMEX believes the best way to kick off a day is to get moving. It will offer several options for getting active during the conference, including the 5K IMEXrun along the Las Vegas strip on Oct. 17.
IMEX will also have a new, separate Walking Challenge this year. The healthy competition offers prizes for meeting step goals that are tracked via the attendees' devices, such as a Fitbit, Apple Watch or some other fitness tracker. A challenge leader board will keep score of who's making strides.
The Shamrock Shootout, taking place on Monday, is the longest-running golf tournament in the travel industry. James T. Dunn started the charity-based event; it was adopted as an IMEX exclusive in 2017 as an active networking session.
Visitors can fuel up after the sprightly activities with IMEX's offerings of healthy snacks and hydration stations.
"So, it's really a holistic wellness approach for us at IMEX—mind, body and soul—and we hope this provides inspiration for meeting pros to try it at their own events," Hudson says.
Educational Offerings
For attendees looking to incorporate wellness in their routine beyond the conference, IMEX will present a health and well-being track as part of its education series. The "Emotional Intelligence, Stress Reduction and Productivity" class has specific learning objectives designed to produce practical application.
On Oct. 16, John Ayo from Travel Balance will give tips on how to stay healthy and energized while traveling. The lecture will focus on supporting the immune system and reducing negative travel effects, such as jet lag and stress.
---
Rousing Interactive Activities on Tap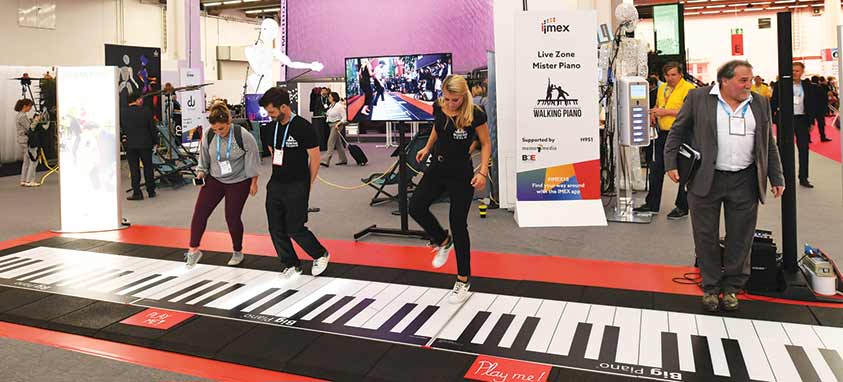 C2's Cutting-Edge Learning Labs are Among the Many Exciting Options
Innovative experiential activities—such as brainstorming 20 feet off the ground or in a completely dark room—are among the hottest trends in the meetings industry, and will be a primary part of IMEX America 2018, just as they were at IMEX in Frankfurt 2018.
"Making events more engaging, inspiring and memorable has always been a part of IMEX's mantra," says Carina Bauer, CEO of IMEX Group. "The phenomenal interest and positive responses to C2 International's Learning Labs, the LiveZone and the many experiential elements of IMEX in Frankfurt this year reinforced our perception of the enthusiasm within the industry for experiential activities. Through our partnerships with C2 International and working with other groups, we'll certainly be bringing an exciting range of new experiential ideas to IMEX America in October."
An observer of IMEX in Frankfurt 2018 described the lineup of new formats and experiences as a "cascade of cool." Following suit, IMEX America 2018's experiential innovations will extend and disrupt traditional concepts of meetings and events. With IMEX America expanding into larger spaces this year, partners and exhibitors will have plenty of room to demonstrate their creativity.
A Dynamic Partnership
Experiential activities will include C2 International's innovative Learning Labs. During the next three years, IMEX events will feature C2 content and experiences in various forms. C2 organizes private corporate events, develops meeting venues for companies and produces events outside of North America.
"The venture stemmed from C2's desire to strengthen ties with industry players," says Richard St-Pierre, president of C2 International. "We realized we couldn't find a better partner than IMEX to do this with."
C2's Learning Labs are experiential activities that use scientific studies and methodologies to enhance participants' experiences by presenting them with new challenges. "This allows them to learn something new and find answers that might not have occurred to them otherwise , " St-Pierre says. "You generally do labs with other participants, focusing on an idea or concept. Our collaborative experiences team is constantly devising new, atypical brainstorming environments to propel participants out of their usual frame of reference. There's an element of 'play with purpose' in order to connect with your creative side. We play with your senses, because they affect the way you see what's in front of you.
"The labs we featured in Frankfurt, and for the first time ever in Europe, were the Sky Lab and the In the Dark Lab. By brainstorming while suspended 20 feet off the ground or in a dark room with complete strangers, labs take the participants out of their comfort zone physically, which, in turn, gets them out of their comfort zone mentally."
Labs are often followed by a debrief to provide long-term benefits, by giving participants challenges to think about long after their physically altered experience. "These are often the learnings that stick the best at meetings and events," St-Pierre says.
He doesn't want to reveal what Learning Labs will be offered at IMEX America 2018. "It's too early to divulge that," he said. "But there is no doubt they will be pushing participants outside their comfort zones!"
Ongoing Collaboration
Bauer lauds the experiences that C2 offers and suggests that next year's IMEX events will feature even closer collaboration between the two companies based on what was learned in 2018.
"They are doing some really interesting things that challenge people's thinking and assumptions, and deliver that in a truly hands-on way," she says. "We think that is an important addition to other things we are doing at the show, like the LiveZone. The key to all this is that it has to have really tangible value and applicability in meetings and in making for better business."
---
Stimulating Interactive Zones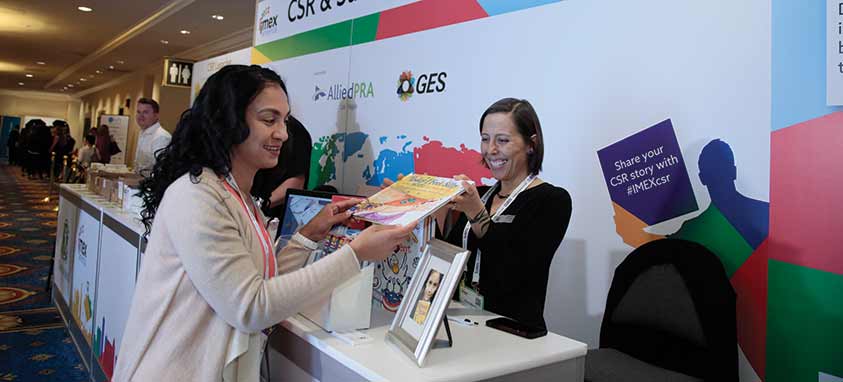 LiveZone and TechZone, two spaces that were introduced by IMEX last year, will offer exciting, hands-on experiential activities.
LiveZone is a creative area that is intended to inspire planners to use exciting, interactive experiences at their events. The LiveZone at IMEX America 2017 included Lego furniture, games and performances by experimental artists. TechZone is an interactive space that includes event technology exhibitors from throughout the world displaying the latest apps, gadgets and experiential innovations.
IMEX's emphasis on experiential activities stems in part from new research from MPI Outlook for IMEX Group. It showed that during the past three years, 87 percent of meeting professionals reported seeing an increased demand from clients or colleagues to include more experiential activities in their programs and 29 percent have seen a significant increase.
"This research quantifies and powerfully emphasizes the significance of this trend in the wider industry," Bauer says.
---
Environmental Focus Sharpens Further and Deeper
Attendees will be Encouraged to Actively Participate
Great events leave a lasting impression— but sometimes, the legacy of an event is not all positive, in terms of its immediate and long-term impact on the host city. IMEX has committed to rework its Las Vegas conference by embedding at its core the spirit of giving back and educating attendees, and this year it aims to expand experiences in both areas as well as introduce new initiatives.
IMEX is continuing its seven-year partnership with MeetGreen, which helps corporations put sustainability into practice at all stages of an event.
"Meetings and events are one of the most immediately public-facing expressions of an organization's brand," said Eric Wallinger, director of sustainability at MeetGreen. "For better or worse, they are the manifestation of a company's core values. In a world dominated by social media, live tweets and on-site Instagram images, it is more important than ever to remain aligned with your expressed values, to stay on message, and to truly 'walk-the-walk.'"
A major accomplishment for IMEX America last year was diverting 87 percent of total event waste from the landfill. More than 3,000 pounds of food were donated—providing meals for community members. IMEX's goal this year is 90 percent landfill diversion.
New Sustainability Initiatives
IMEX's continuing dedication to the environment shows no signs of slowing down. One new approach the organization is taking at IMEX America 2018 is the Refill Movement, a step toward reducing single-use plastics. Booths are encouraged to feature water coolers where attendees can refill their reusable water bottles, rather than using plastic. Booths that comply with this suggestion will be identified by IMEX, thereby incentivizing them with extra traffic and attention. Attendees are also encouraged to bring their favorite reusable cup for the #GreenCaffeine movement.
On Water Wise Wednesday, IMEX will use its menu as an educational tool to show attendees the benefits of choosing water-saving alternatives at events. In preparation for the event, MeetGreen has been working closely with Sands Expo to regionally and locally source food for the event.
"This supply-chain-oriented focus has been a big win, not only for the planet in terms of less food miles traveled and carbon emitted, but also for the economies of Nevada and California," Wallinger says.
For the first time this year, Sands will gather paper recycling from booths and have fourstream recycling bins in some common areas.
Wallinger extends his compliments to IMEX for its "holistic, inclusive and sustainable approach to sustainability."
He says IMEX is an exemplary organization that has taken the long view. "It has recognized the need to give each event owner a seat at the table, and consistently sets annual goals that challenge the team each year, but at a pace that is truly sustainable for venue and planner," Wallinger says.
---
Giving Back
IMEX understands events can have a lasting effect on the surrounding area, as well.
"Our people, and the communities and places around the world where we are lucky enough to meet and work, are the greatest gifts we have as an industry," said Carina Bauer, CEO of IMEX Group. "Our sustainability, CSR and wellness programs in Las Vegas are all about celebrating, fostering and caring for these gifts in new and interesting ways. We encourage all to chip in and get involved."
Attendees can spread a little love by assembling leftover hotel amenities into hygiene kits at the Giving Back Booth on Smart Monday. The kits will be donated to local residents through Clean the World. At the same booth, attendees can donate a children's book to Spread the Word Nevada.
Also, the Badge Back program encourages attendees to turn in lanyards for reuse or recycling. Every lanyard collected will result in a cash donation from IMEX, split between Shade Tree, a women and children's shelter; and Opportunity Village, a nonprofit organization aiding people with intellectual disabilities.
---
Connect for a Cause
For many, one of the highlights of any IMEX trip is the SITE Nite kickoff event, which raises money for research and education programs supporting the incentive travel industry. This year, 1,200 buyers and suppliers will meet on Monday, Oct. 15 from 7 to 10 p.m. at Brooklyn Bowl at an event called Striking Connections—Winning Cause.
"It is the perfect place to catch up with old friends, while making new connections," said SITE Foundation President John Iannini, CITP, CTC, who is also vice president of business travel and meetings and events Americas for Melia Hotels International.
Proceeds from the event and Auction 2.0 go to SITE Foundation, which invested more than $400,000 for new curriculum development, content creation, and member and chapter grants this year. The event will feature custom cocktails and plenty of conversation.
---
Education: Stimulating Education Opportunities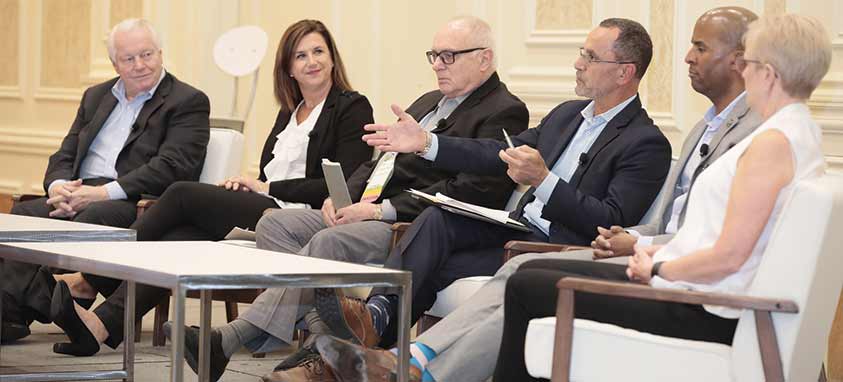 Smart Monday to Feature Many New IMEX Presenters
IMEX America will be offering more than 180 impactful educational sessions, beginning with a full day of offerings on Smart Monday.
Based on its extensive industry research, long-standing partner Meeting Professionals America (MPI), will produce nearly 30 sessions on Smart Monday. Seventy percent of the speakers have not presented in past years, so attendees will enjoy fresh information.
"The content on Smart Monday will empower attendees to not only enrich their own knowledge, but to also take what they learned back to improve their organizations," says Lori Pugh, manager of global education and event production at MPI.
Start Monday Offerings
There will be an exciting twist on the contract education course, in which attendees will play jury at a mock trial on meeting and event contract negotiation. The set-up will help them consider what's important to the jury.
Additionally, a medley of forums will take place on Smart Monday, including the Association Leadership Forum, Executive Meeting Forum (EMF) and Future Leaders Forum, for promising students interested in the meetings industry. The forums foster collaboration and networking between attendees and promote industry discussion— everyone can learn a little bit from everyone.
The EMF has a new location—Paris Las Vegas Hotel—and has been split into two streams: The Meeting Management Forum and the SMM and Procurement Leadership Forum.
SITE, IRF and FICP have collaborated on the first incentive travel industry-wide survey and will present the results on Smart Monday.
Exciting New Collaboration
Three insightful keynote presentations from industry trailblazers will be interwoven throughout the week.
Also, Pugh promises an "interactive carnival experience in the hallways" this year.
Much of it will be the manifestation of a new, highly anticipated partnership between IMEX and C2 International, a Montreal-based, innovative event organizer. Following the success of its Learning Labs at IMEX Frankfurt, C2 International will be bringing the atypical breakout sessions to IMEX America on Tuesday.
Throughout the trade show, Jessie States, the head of meeting innovation at MPI, will assist with booth sessions discussing inclusive experiences, safety and risk management, and more. Because the majority of MPI's education fits within CMP International Standards, attendees can earn up to 12.25 clock hours by participating in the program.
For attendees looking to hang more skills on their tool belts, they can head to one of MPI Academy's three certificate courses. The organization is rolling out a new crash course in crisis communication that will emphasize how to handle a gathering in the event of a disaster.
---
Secrets of Mastering an Events Industry Career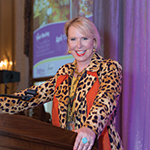 The events industry is fast-moving, and often the event professional who's been strategic about education, job choices and networking is in the best position to leverage changes in customer expectations and career prospects. Veteran events industry entrepreneur Marin Bright, CEO and founder of Smart Meetings, in conversation with Content Chief JT Long, will offer tips learned during her more than 20 years in the industry at an IMEX America session on Oct. 16 at 11:30 a.m. in the Inspiration Hub. Here's a hint of what Bright will share.
FIND YOUR NICHE: The events industry is an evolving ecosystem of interconnected roles. Find the areas that bring you joy so you can add deep, unique value as part of a team. Then, invest in yourself by making learning an ongoing quest in your life. This could come in the form of intentional reading inside and outside the industry, professional certification, active mentorship or going back to school for a degree in your chosen area. Whatever you do, be the best at it, and you will always be in demand.
NEGOTIATE FOR A WIN-WIN: Once you own your value, do some research about opportunities in your area and what variables might be in play when asking for a new job or raise. If you don't know what you want—and what is realistic— you won't be able to ask for it. Then be ready to defend your request without taking a push-back personally. You are worth it.
BE A LEADER: If your passion lies in leading teams, position yourself to help others contribute fully. That doesn't always require a "boss" title. Leaders can come from anywhere and are identifiable by their ability to challenge others while supporting their efforts and looking out for the good of the team and the event.
---
Stimulating, Interactive Zones
Monday, Oct. 15, 8:30-9:30 a.m.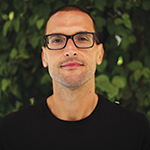 Julius Solaris
"Legacy: The Power of Events"
Seamlessly fitting in with IMEX's 2018 theme of legacy, Solaris will speak about how an event can leave a poignant impression. He will take listeners on a "journey through the most inspiring events from around the world." The discussion will focus on how altering a pattern of behavior will eventually lead to a change.
Tuesday, Oct. 16, 8:30-9:30 a.m.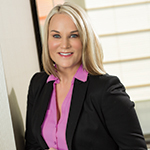 Kelly McDonald
Speaker and Author
"How to Work with and Lead People Unlike You"
McDonald has been billed an expert in multicultural marketing and featured in Forbes and on CNNMoney. com. She will tackle the pressing issue of diversity in the workplace. She will tutor attendees not only on hiring a diverse workforce, but also on embracing the practice to strengthen innovation and boost profits.
Wednesday, Oct. 17, 8:30-9:30 a.m.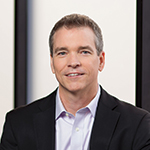 Paul Smith
Trainer and Author
"Lead with a Story"
Content is king—and that applies to leadership style, as well. Smith will explore how leaders can utilize storytelling to inspire, teach, sell ideas, or market a product or service. He will use a step-bystep approach to ensure leaders know how to effectively use this tactic after the session.
Thursday, Oct. 18, 9:15-10:15 a.m.
C2 International
Masterclass
"Unlock Your Creativity"
As part of the keynote series, a C2 speaker will lead attendees in an immersive brainstorming session to "collaborate with peers, challenge their biases, shift perspectives—and unlock creativity" in creating meeting magic.
---
Event Sites to Offer Exciting New Foods, Experiences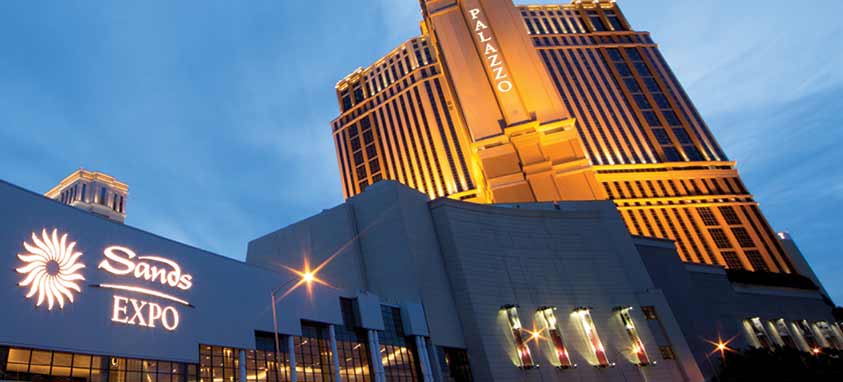 Sands Expo, The Venetian and The Palazzo have Upped their Game
The setting of IMEX America 2018 is an impressive combo of innovative properties that represent the highest standard for business and pleasure. Sands Expo, The Venetian Las Vegas and the Palazzo Las Vegas will continue to dazzle attendees at this year's show for the seventh year running. The properties will be the site of the show, and the hotels will be the official room-block providers, along with a few other properties.
"Convenience is key for attendees and exhibitors— from staying at the resort (The Venetian) in a suite to the hosted buyer program held at Sands Expo, to various activities, the pulse of IMEX America happens at The Venetian," says Chandra Allison, senior vice president of sales for The Venetian and The Palazzo. "And it's always our intent to truly partner with meeting planners to ensure their needs are met."
Every year at IMEX is bigger and better, and the properties echo the same trend. Guests will be greeted by a handful of new and exciting features to indulge in between meetings at the interconnected venues. Each property extends its own unique dose of Vegas magic.
Serving Up Class
The Venetian and The Palazzo together offer more than two dozen restaurants, hosting celebrity chefs and serving a worldwide assortment of foods and beverages.
Last winter, New York's coveted Black Tap Craft Burgers & Beer, overlooking the famous manmade canals, set up shop next to The Venetian Poker Room. The old-school spirit of hip-hop and pop come alive in this American eatery with some of the most Instagrammed dishes.
The restaurant's signature is its CrazyShake, known for over-the-top decorations and flavors. The Sweet 'n Salty is a peanut butter shake, adorned with a chocolate-peanut butter rim with M&Ms and peanut butter cups, topped with a Sugar Daddy candy bar, pretzel rod, chocolatecovered pretzel, whipped cream, and chocolate and caramel drizzle for a little extra punch. In true Vegas fashion, diners can booze up their shakes by picking from a list of recommended liquors.
World-class burgers are an overloaded savory compliment to the shakes. The Greg Norman burger is made with beautifully marbled wagyu beef, house buttermilk dill, blue cheese and arugula. Vegan burgers are also an option.
"The Venetian and The Palazzo lead the destination with culinary experiences, including Chica, created by celebrity chef Lorena Garcia," Allison says. "Chica delivers robust and vibrant flavors of Latin cuisine combined with a dynamic wine and mixology program."
Rosina is a new bar on the Palazzo casino floor exuding the mystique of an American speakeasy. Accented with black, pearl, gold and burgundy, and gently brushed with an art deco flair, this cocktail bar is enjoyed to the sultry tunes of classic R&B, reggae, jazz and blues artists, such as Nina Simone and Marvin Gaye.
The bar offers all the classic sips reminiscent of older times, such as Negroni, Manhattan, and Dark and Stormy. A Champagne call button is a highlight, allowing guests to fill their flute on command.
Rosina has integrated the two-centurylong, gourmet taste of famed French chocolatier Debauve & Gallais, offering chocolate pairings for each cocktail that are available from 9 p.m. to midnight. IMEX participants also will be able to buy Rosina's chocolatecovered strawberries.
Out-of-this-World Experiences
The Venetian is harnessing the power of technology and fusing it with childlike imagination. The Void is a brand-new virtual reality experience that users can tap into to become part of a Stormtroopers clan.
Star Wars: Secrets of the Empire is the first experience to debut in the Void, located at Grand Canal. Players are tasked to travel to planet Mustafar to recover Imperial intelligence. Not only will players feel the heat of the fiery planet: They'll take in the sulfuric smells, as well.
"Attendees are looking for personalization, balance, and unique experiences," Allison says. "Utilizing nontraditional meeting spaces and helping meeting planners create out-ofthe- box alternatives puts us on the cutting edge of industry trends, including sushi-rolling classes, mixology sessions, poolside yoga and a co-working lounge."
Trade-Show Expansion
This year, the trade show will expand into Hall C at the Sands Expo, making the event more breathable. All services that were in Hall G last year, except for the Hosted Lounge and Exhibitor Service Center, will be located on the main show floor this year. This will include the Food Court, Inspiration Hub, LiveZone and C2 Learning Labs.
A new spot will appear in front of Hall C, hosting a new large cafe that encompasses Media Cafe, Sands Cafe and Legacy Wall.
---
Hosted Buyers: VIPs with a Purpose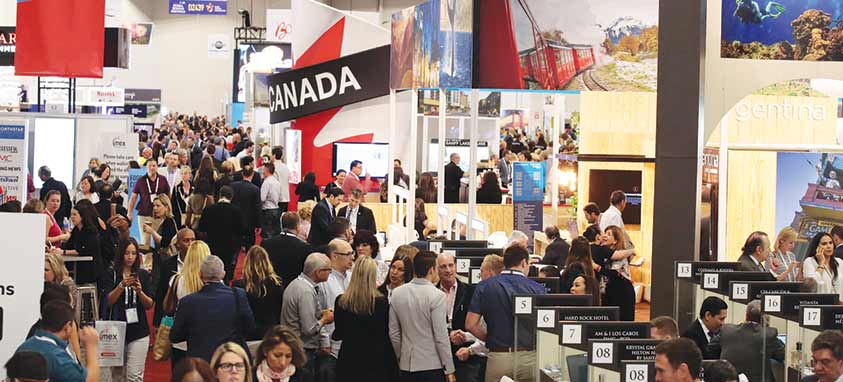 Guest Planners Thrive on Multitude of Stimulating Show Offerings
Qualified meeting planners again will be VIP guests at IMEX America 2018 through its Hosted Buyer program. The IMEX staple is designed to give planners the opportunity to network with companies from around the world in a productive, relaxed environment.
"For hosted buyers, IMEX America is like a search engine, showroom and multicultural festival all in one," according to the IMEX Hosted Buyer Team. "You'll find destinations, hotels, venues, DMCs, airlines, tech companies and more. With everything and everyone you need to make your event outstanding, your time at IMEX America will be productive, a gold mine for new ideas and a fruitful networking opportunity."
New buyer groups will be at the 2018 show, and hosts include Hyatt Hotels & Resorts, Visit Charlotte, Accor Hotels, Caesars Entertainment, IHG Australia, Raddison Hotel Group Asia Pacific, Warwick Hotels & Resorts Scandinavia and UK, Centium Software and EventMB.
Last year, more than 3,000 hosted buyers from 61 countries were invited to meet at the event. The 70,000 appointments scheduled demonstrated the program's efficiency. Those looking to participate can apply to IMEX directly, and exhibitors from the show invite key clients to participate.
Perks of the Hosted Buyer program include the following.
Complimentary economy-class flights, either booked by IMEX directly or reimbursed— if it's within the banding limit.
Expenses covered if traveling by car
Four- or five-star hotel accommodations (room only) provided during the duration of the show
Transportation between airport, hotels and IMEX America on program dates
Access to hosted-buyer lounge with free snacks, refreshments and Wi-Fi
"We've worked hard to refine our offerings and services over the years, with an increasingly larger and better-appointed hosted-buyer lounge with comfortable working and chilling-out spaces, free Wi-Fi, complimentary refreshments, help with printing boarding passes for flights and more," says Jennifer McNeil, IMEX communications consultant.
---
Exhibitors: Bigger and Better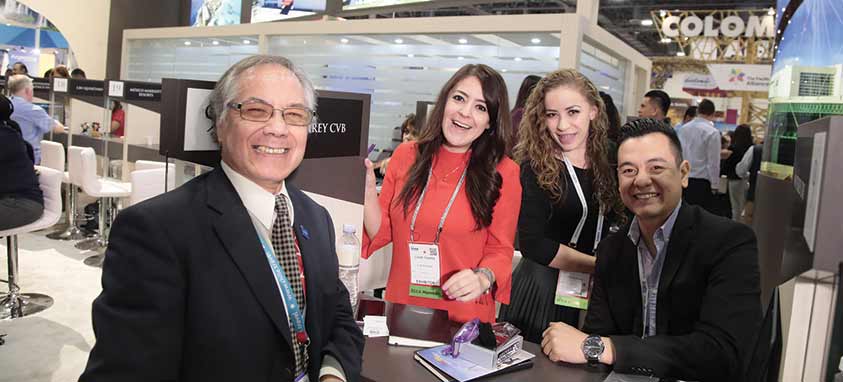 The IMEX America Trade-Show Floor will be Larger, with Greater Variety
The ever-popular IMEX America trade show will be expanding its space in 2018 to accommodate the everincreasing number of exhibitors and the enlargement of many booths.
"In terms of sheer size, the number of exhibitors, as well as hosted buyers from North America and around the world, has continued to expand, and along with that, the show floor itself," says Ray Bloom, founder and chairman of IMEX Group. "IMEX America, and IMEX in Frankfurt, bring together—in one place—the entire industry from every sector and corner of the world, working together to make the shows a success."
Suppliers that will be participating in the show will include tourist offices, convention bureaus, major hotel companies, conference and exhibition centers, airlines, cruise lines, spa resorts, technology providers and event-management specialists.
Though the trade show will focus mainly on business, it will also feature educational offerings, food and beverage and more. Booths will be colorfully and imaginatively decorated, reflecting eye-catching qualities of the companies. The floor essentially is a microcosm of the world, with a great diversity of countries, cultures, meeting sites and businesses on lively display.
IMEX America 2017 attracted 3,390 exhibitors from 150 countries, compared with 3,250 from 139 countries in 2016. IMEX broke down the exhibitors by region or type, and found that 24.5 percent were from North America and 24 percent were hotels. Then came Europe (13 percent), Asia Pacific (9 percent) and Latin America (8 percent).
Sixty-three IMEX America 2018 exhibitors have expanded the size of their booths (as of July 23).
"Expanded booths feature everyone from Visit Tampa Bay, Loews Hotels, Tourism Fiji and the German Convention Bureau to 360 Destinations Group, the Detroit Metro Convention & Visitors Bureau, Thailand Convention & Exhibition Bureau, Hosts Global Alliance and Discover Puerto Rico," says Carina Bauer, CEO of IMEX Group. "The floor will also feature a new TechZone with start-ups, as well as the Meeting Pool."
Twenty-seven new exhibitors are scheduled to have booths, as of July 23. The new exhibitors are Avalon Waterways, American Excursionist/Canadian Excursionist, Caesars Entertainment Citywide Attractions, Catch Des Moines, Convene, Discover Newport, Eved, Hammacher Schlemmer, Link DMC Management, Malta Tourism Authority, Marx Productions, Meet New York, Millennium Hotels and Resorts (U.S. global sales office), Moroccan National Tourist Office, Nobu Hotels, Pacific World Congresses & Exhibitions, Pacifica Hotels, Palladium Hotel Group, River City Venues at Mardi Gras World, Shepard Exposition Services, Silversea Cruises, Sportsmen's Lodge Hotel, Tag Digital Ltd., Utah Office of Tourism, Visit Dallas, Visit Lexington and World Experts.
Detroit Metro Convention & Visitors Bureau, DMI Hotels, Croatian National Tourist Board, Royal Caribbean International and Bermuda Tourism Authority are among the exhibitors doubling the size of their booths.
---
Exhibitors: Hospitality Corporations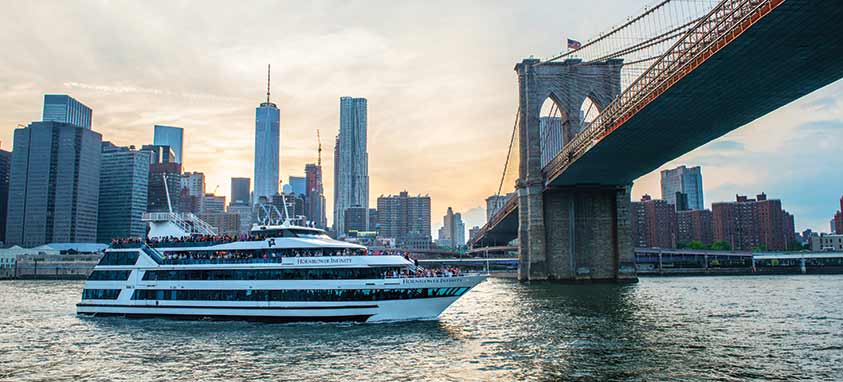 Located in eight cities, including San Francisco, New York City and San Diego, Hornblower Cruises & Events hosts private and corporate events. The company has multiple fleets and aids in event planning, which is included in group packages. Aside from a mountain segment comprised of 10 resorts and three ski areas, Vail Resorts Inc. owns and manages RockResorts brand, which includes three impressive destination resorts at Grand Teton National Park. The Arrabelle at Vail Square, a RockResorts property, features a 2,600-square-foot grand ballroom, perfect for a reception or cocktail hour. For a group activity, Vail offers uninterrupted ski-time on 5,289 acres of snow-covered mountains.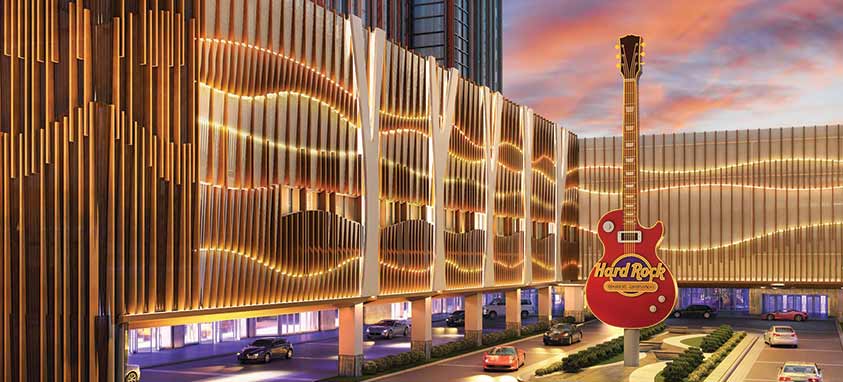 Hard Rock Hotels with 27 properties—including four all-inclusive resorts—offers more than 16,000 guest rooms and 690,000 sq. ft. of meeting space. Hard Rock Hotels is iconic everywhere, offering a hip ambience, unique amenities and adequate space, no matter the location. Hard Rock Hotel & Casino Atlantic City is the brand's reigning champion in size, offering 150,000 sq. ft. of meeting space and 2,000 guest rooms. Its decor goes above and beyond the usual, including a gigantic artwork of a guitar welcoming all guests.
With 13 properties lining Las Vegas Boulevard alone—including MGM Grand Las Vegas Hotel & Casino, Mirage Las Vegas and Luxor Hotel & Casino—MGM Resorts International is prominent throughout the world. The company's other popular hotels include MGM National Harbor, just outside of Washington, D.C., and Borgata in Atlantic City. In total, there are 27 properties worldwide, and the company continues to expand every year. The AAA Five Diamond Bellagio is a staple on The Strip, with multiple ballrooms, including the 45,000-square-foot grand ballroom.
All three destinations from Velas Resorts are along coastlines, offering blue waters and white sand to all guests. Located in Los Cabos, Riviera Nayarit and Riviera Maya, Velas Resorts takes Mexican hospitality to a new level with a variety of attractive spaces for events. One of the company's premier destinations, Grand Velas Los Cabos, features 16,000 sq. ft. of indoor and outdoor meeting space, including an oceanfront terrace and two ballrooms. It features 304 guest rooms, with touches of blue throughout, complementing the sandalwood furniture.
Allegro Resorts Marketing Corp., boasting properties with some very sunny shores, is making its mark in several spots. Barcelo Maya Grand Resort, located along the eastern tail-end of Mexico, is comprised of five resorts, including Barcelo Maya Palace and Barcelo Maya Beach, with a total of 2,760 guest rooms. The allinclusive property offers more than 60,000 sq. ft. of functional meeting space, which includes 40 conference rooms, 31 outdoor event spaces and three theaters. Barcelo Bavaro Palace and Barcelo Bavaro Beach comprise Barcelo Bavaro Grand Resort, a 24-hour, all-inclusive property in the Dominican Republic. The grand resort is home to the country's largest convention center, with more than 123,000 sq. ft. of meeting space.
Caesars Entertainment offers an extravagant time at all 50 resorts and casinos across the globe. No list would be complete without mentioning Caesars Palace Las Vegas, a go-to property for those looking for a luxurious stay along The Strip. Spread across six towers, the Romanthemed hotel features top-of-the-line amenities, including seven pools, world-class restaurants and entertainment, and high-speed Wi-Fi in its 3,960 guest rooms. While the architecture mimics history, every feature is up to date.
---
Exhibitors: Hotels and Resorts
Locate the palm trees, go around the giant fountain and open the seahorse doorknobs to check in at Ponte Vedra Inn & Club in Florida. The AAA Five Diamond property overlooks a peaceful white-sand beach. Thirty-six holes of golf and a clear pool are ideal for those who prefer staying within the hotel's confines; the resort still offers beachy details that extend to its 249 guest rooms and suites. Indoor events can be hosted in its 25,000 sq. ft. of indoor event space or within the flexible outdoor event space.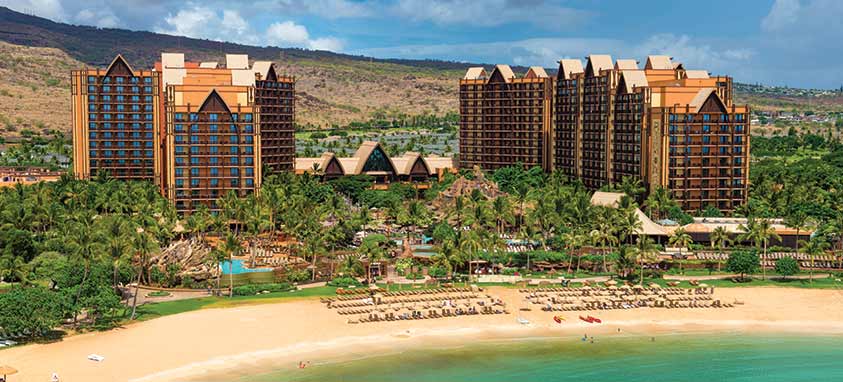 At Walt Disney World Swan and Dolphin Resort, your attendees will feel as if they entered a water wonderland in the middle of Florida. It's impossible to miss the property, which features a gigantic swan perched on top of the building and ocean waves painted along its sides, and the recently renovated lobby now features a new bar and grab-and-go store. The Lake Buena Vista resort has 331,000 sq. ft. of meeting space, which includes four ballrooms and 110,500 sq. ft. of convention and exhibit space. More than 110,200 sq. ft. of outdoor function space is also available.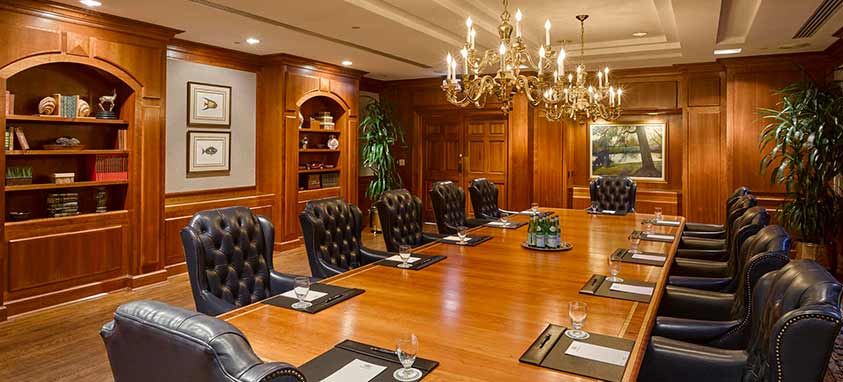 Atlantis Paradise Island Bahamas' conference center includes the 50,000-square-foot Imperial Ballroom, 40,000 sq. ft. of prefunction space and breakout rooms galore. Tapping into its location, the property's marine habitat gives guests a view of sharks, rays, piranhas and more within 14 lagoons and 8 million gallons of water. Gaze upon more than 250 marine species behind the glass.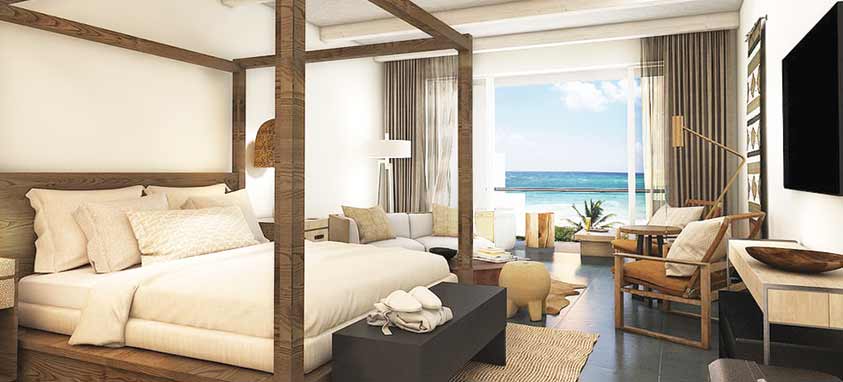 Whether you're playing tennis on a court lined with flowers, swinging at the 18-hole golf course or dropping by a yoga class, you can stay strong throughout your stay at AAA Five Diamond The Breakers, Palm Beach in Florida. Your group can grab some rest in one of the 538 guest rooms, then head to an event in 80,000 sq. ft. of indoor and outdoor meeting space.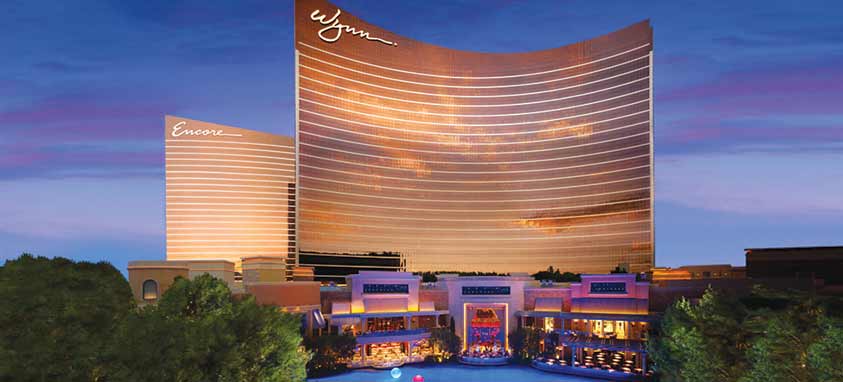 An all-inclusive resort bordered by lush greenery amid sparkling waters, Unico 20° 87° Hotel Riviera Maya offers a dose of Mexico from the cuisine to the art in its 448 guest rooms. The spotlight shines on the fully equipped hydrotherapy spa, which offers reflexology, and candle and volcanic stone massages. There is 15,000 sq. ft. of event space, which includes a main ballroom.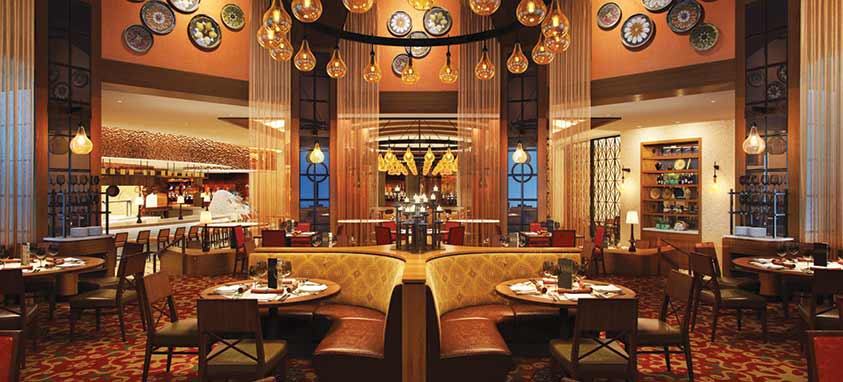 The partnership between world-renowned chef Nobu Matsuhisa and actor Robert De Niro brings Nobu Hotel Miami Beach a sense of legacy, which its blissfully spare but elegant interior exemplifies. You can rent jet skis and paddleboards, relax in the 22,000-squarefoot spa and fitness facilities, and set up an acupuncture appointment— one of the hotel's newest amenities. Nobu is located within Eden Roc Miami Beach, which offers plenty of activities, including team-building exercises that bring out creativity—think water adventures, a sailing regatta and beach Olympics, all designed to draw out attendees from indoor meetings. Collectively, indoor and outdoor space totals 70,000 sq. ft., including 5,842-square-foot Pompeii Ballroom and 4,620-square-foot spa garden.
Hilton Head Convention and Visitors Bureau in South Carolina promotes Hilton Head Island, which boasts 33 golf courses, 12 miles of blue beach, more than 250 restaurants and 300 tennis courts. Rich history mingles with more recent upgrades, including a recent renovation to Hilton Head Marriott Resort & Spa, which added Blue Restaurant & Lounge to provide a luxe dining experience.
Oahu Island in Hawaii features Aulani, A Disney Resort & Spa in Kapolei, which is an inviting oceanside oasis for a meeting or an event. Aulani Beach at Ko Olina Lagoon is perfect for swimming and sunning. Aulani has 351 traditional hotel rooms, 481 villas and 97,000 sq. ft. of meeting space. It also contains Laniwai, a Disney Spa, which has a hydrotherapy garden and 18,000 sq. ft. dedicated to treatment rooms, a salon and relaxation areas.
Wynn Las Vegas and Encore Resort are sisters glimmering gold. Wynn Las Vegas has earned Forbes Five Star ratings in every category— a record in Forbes' history. Its 2,716 rooms surround a luxury spa, a long list of high-end shops, a salon and more. Wynn regularly hosts shows—from concerts to acrobatics—in its 200,00 sq. ft. of customizable meeting and event space.
Linked via a shopping esplanade to Wynn Las Vegas, Encore Las Vegas is also stunning, with 2,034 guest rooms and 60,000 sq. ft. of flexible meeting space. Encore Ballroom features more than 20,000 sq. ft. of themed meeting space that ranges from 756 to 8,412 sq. ft.
---
Exhibitors: Convention Centers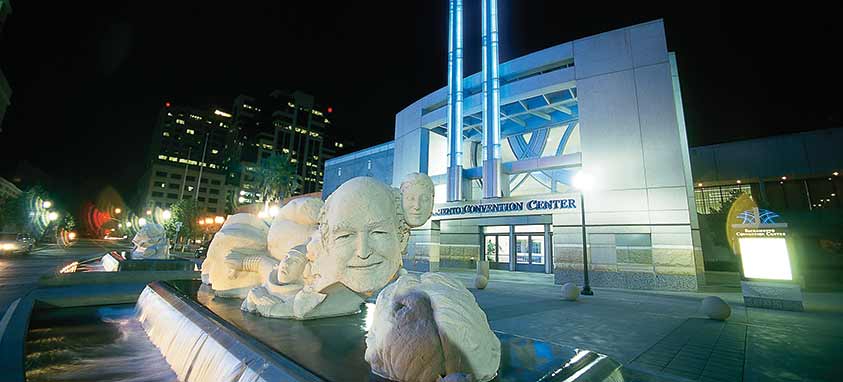 Sacramento, California, is a hub of art, culture and history, making it a prime destination for business travel. Visit Sacramento estimates that 150 flights leave daily from Sacramento International Airport (SMF), and a 15-minute drive from there takes travelers to Sacramento Convention Center.
The center currently offers 384,000 sq. ft. of event space, 137,500 sq. ft. of exhibit space and 31 meeting rooms, including a 24,000-square-foot ballroom. But Visit Sacramento has insight into what an expansion has in store. Originally built in 1974, the western side of the facility will soon feature a 40,000-square-foot ballroom, a new kitchen and a lobby featuring floor-to-ceiling windows. The eastern side will see renovations of meeting rooms, the lobby and the ballroom. And outside, you'll find a new 15,300-square-foot activities plaza.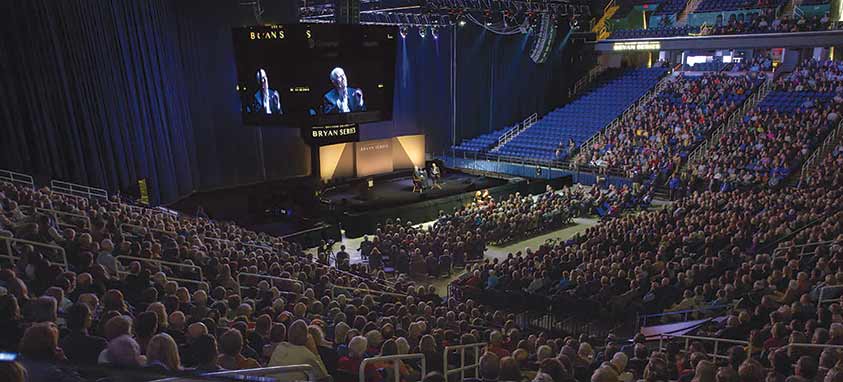 Greensboro Area Convention and Visitors Bureau showcases downtown Greensboro, North Carolina's blend of modernity with historic architecture. A mere 3 miles from downtown is Greensboro Coliseum Complex, which hosts events, from concerts to conventions.
The coliseum's special events center features 167,000 sq. ft. of event space, with the main exhibition halls combining for 120,000 sq. ft. For a smaller setting, Odeon Theatre offers 302 seats. Perfect for keynote speeches, entertainment and informational sessions, the theater feels intimate yet thoroughly professional. For a banquet, look no further than The Terrace, which offers 12,900 sq. ft., filled with natural light from its floor-to-ceiling windows.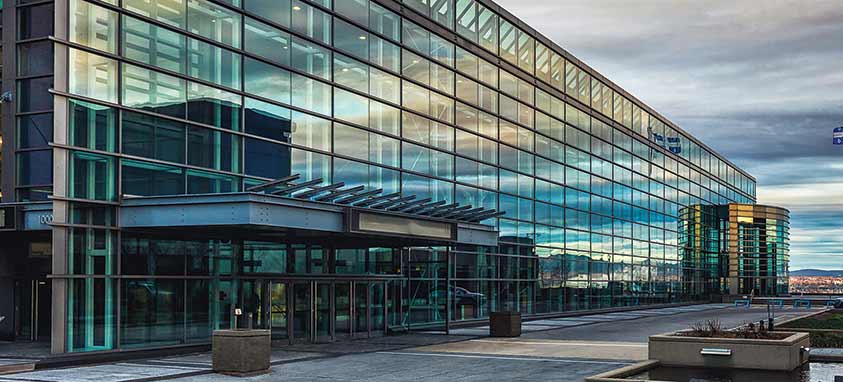 Quebec City Business Destination is dedicated to helping planners create the perfect event by aiding planners with destination suggestions, catering, audiovisual and more. One of the premier destinations for larger events is Quebec City Convention Centre.
The convention center offers outstanding meeting space that overlooks the water, providing gorgeous views and serenity. It also is dedicated to eco-friendly, sustainable practices and is certified in Leadership in Energy and Environmental Design (LEED). High-speed, free Wi-Fi is offered throughout the more than 294,000-square-foot venue.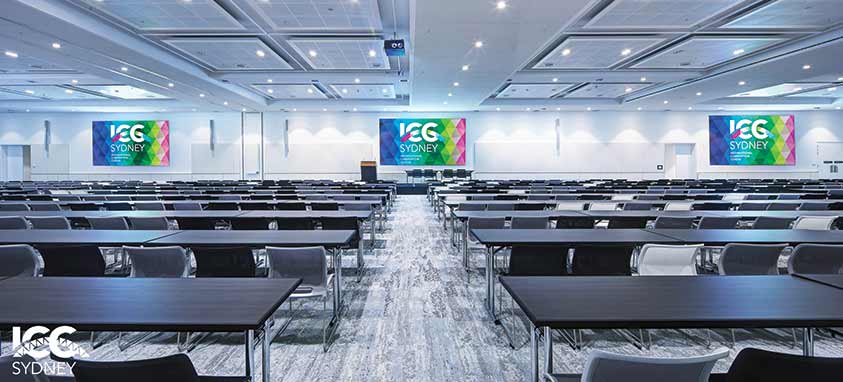 Planners might consider taking a trip down under the next time they look for an event destination. Tourism Australia's latest statistics show that, to date in 2018, the country has welcomed 9 million international arrivals, compared to 2017's 8.4 million. Australia's many outstanding features include stunning ocean views, wildlife and exotic food.
International Convention Centre Sydney offers convention space for mid- to large-sized events in its more than 430,000 sq. ft. of exhibit hall floor space. Its 78,460-square-foot ballroom—the largest in Sydney—provides 270-degree views of the harbor front and the city's striking skyline from its prefunction area and balconies. Its location is prime, as it's 5 miles from the Sydney International Airport (SYD) and easily accessible by public transport. Sofitel Darling Harbour hotel, adjacent to the center, offers 590 guest rooms.