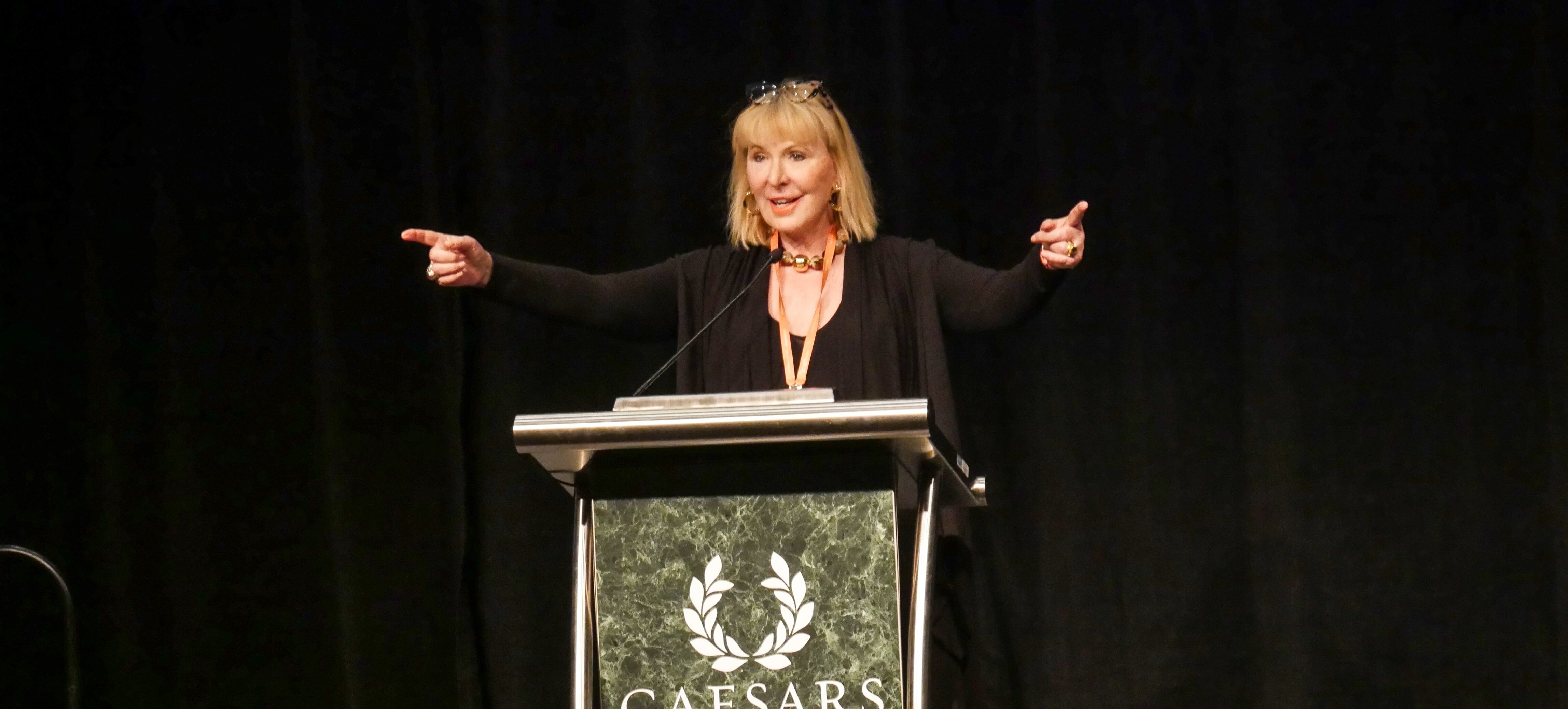 You could fly all over the country visiting properties and talking to CVBs, read multiple books on career development and book meals at the best restaurants. Or you could attend a three-day Smart Meeting National event in Las Vegas as a hosted buyer.
More than 150 event professionals met at Planet Hollywood this week for an inspiration infusion in the form of one-on-one meetings to talk about new places to bring groups, gain advice from top business coaches and have elevated networking experiences. Here are some nuggets of wisdom gleaned from Smart Meeting West National.
Drop the Ball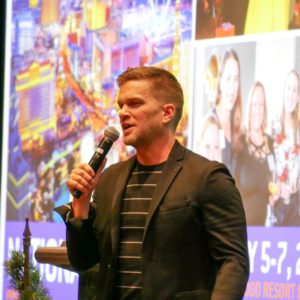 When you are learning to juggle a soccer ball, the first thing you need do is drop it. Try kicking it once, then pick it up and kick it again until you can do this thousands of times, as speaker Devin Henderson demonstrated on stage.
The same is true in the events industry. Expectations are changing fast and to stay relevant, you have to try something new. That requires starting ugly and picking up the ball as many times as you drop it. If you do that enough times, you can turn that undesired outcome into a mic drop moment—a success that shuts down the competition and establishes you as a master.
Henderson had one more piece of advice for event professionals: "To operate at the highest levels, you need a coach and a competitor." A coach cheers you on and a competitor challenges you to do better. A competitor could also turn into a collaborator, so be open was a message at SM National.
Get Off the Struggle Bus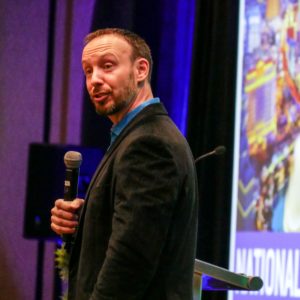 Speaker Judson Laipply—the first person to go video viral when he posted his performance of "The Evolution of Dance"—also lauded the benefits and inevitability of encountering challenges. "We all spend time on the struggle bus, but that is OK, because that is how we learn and grow," he said.
Laipply advocated for making the best of bad outcomes by being positive when you get stuck on what he calls "the struggle bus."
"Life isn't always the party you hoped for, but while you are here, you might as well dance," he said.
Make the Effort Worthwhile
Adopting a positive perspective was also the focus of insights shared by career coach Phill Nosworthy. "Only you can make work worth it," he said. "You have to understand why you go to work to know whether it is worth it." For event professionals, that could mean delivering elevated experiences or introducing new ways of learning.
Whatever fulfillment means to you, you have to converge the skills, substance, knowledge and application to achieve the best results. "Knowledge acquisition alone is not growth: You have to be able to apply it," he said. "Without, application, acquisition is procrastination."