When more than 750 financial and insurance conference professionals converged at JW Marriott Orlando Grande Lakes the first week of November for FICP Annual Conference 2018, the message that event professionals need to move from simply managing logistics to helping people make meaningful connections was loud and clear in word and deed.
By exploring innovation, possibilities and imagination, speakers shared the science and best practices behind creating experiences that impact people's lives. The agenda also demonstrated the power of helping people connect.
Are you ready to step up your meeting outcomes? Here are four ideas you can steal from a Florida gathering worthy of celebrity-influencer status.
1. Provide Positive Initiation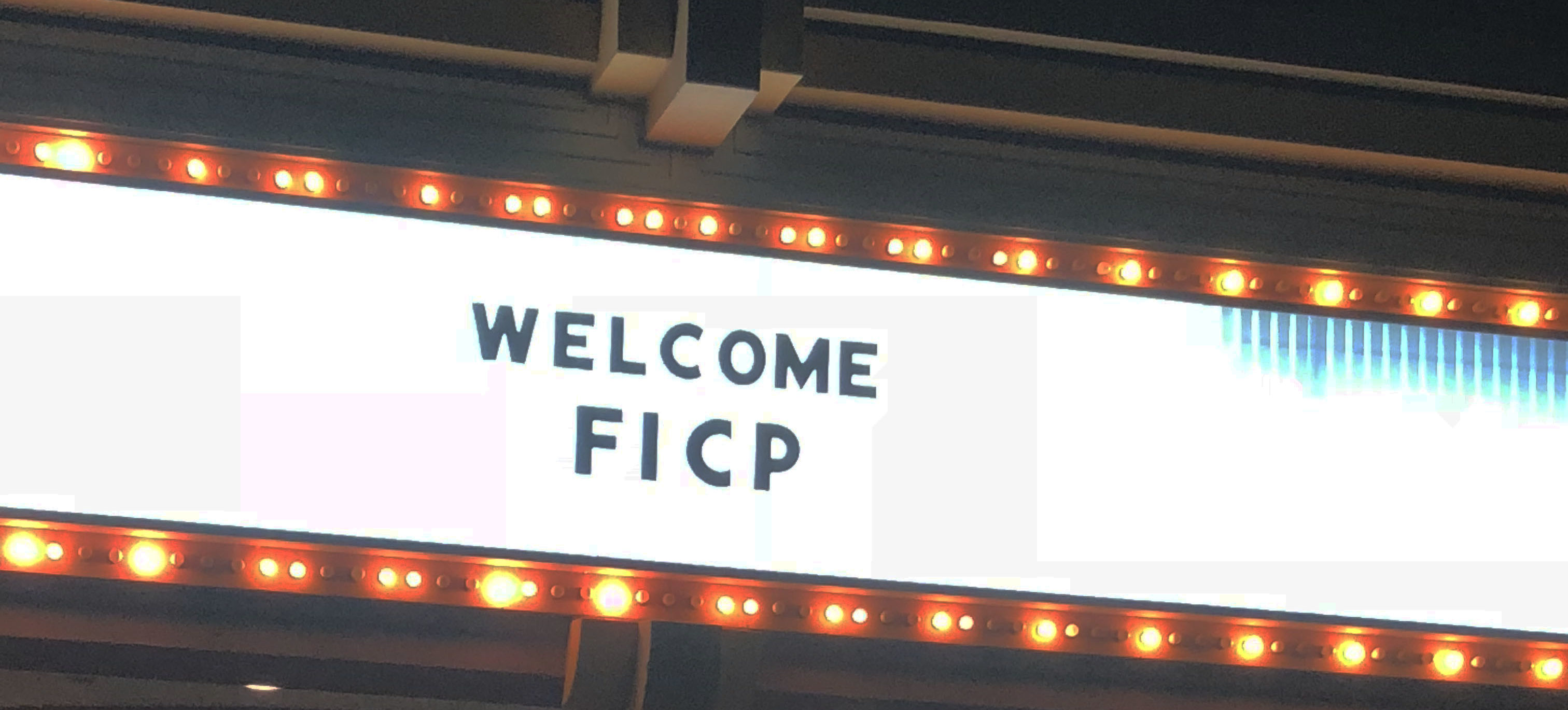 When 50 first-time attendees showed up, the conference design team, chaired by Joe Scully, senior director of meeting and event management at John Hancock Financial Services, made sure they were given ribbons to alert others of their status. They were also registered for First Connection, an orientation that paired them with ambassadors and the other newbies.
Ambassadors are recruited during registration and receive a tool kit, group assignments and directions on how to connect with their first-time attendees even before they arrived. The on-site meet-up activity fosters further personal interaction and concludes by having them walk into the first session together. New this year was a group photo booklet and the option of appointment-setting during network times to help build a stronger sense of community.
FICP Marketing and Communications Director Vickie Crews-Anderson called the annual practice intentional. "Heading straight into a general session room full of more than 800 individuals, your first conference can be intimidating," she said, adding that, in addition to removing the fear of not knowing anyone, ensuring a good first conference experience can lead to more engagement and longer membership with the organization.
More: 5 Ways Neuroscience Drives Engagement at Events
2. Break it Up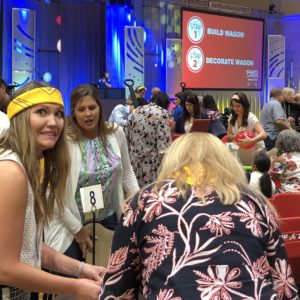 The smaller is better rule was used in several creative ways beyond the orientation group. Janet Sperstad, CMP, program director for meeting and event management at Madison College, explained in her breakout session, "Driving Deeper Meaning and Insights," that inserting visual cues about shared tribes resonates with a core human instinct to band together in groups. The effect is even more powerful when the groups are a manageable size, so that attendees can look out for one another. "It's just how we are wired," she said. "We can't maintain intimate relationships with 1,500 people, even online."
Shared nametags, unusual experiences, a new Meeting Zone, Experience Zone and icebreaker activities help people feel they are part of something bigger than themselves. "Our job is to help people meet people they would not normally meet and experience things wouldn't normally experience," Sperstad said. "It is not about information; it is about meaning."
Sperstad drew on findings from behavioral science to guide decisions planners make every day. "We are social animals, and social selection is essential to well-being," she said. Putting subconscious cues in place to tap into brain habits developed over centuries helps people feel a sense of belonging. That can come in the form of music, branding, even encouraging shaking hands and fist bumping, which triggers the release of dopamine from physical contact.
Breaking people into subgroups warms up the social brain, creating micro-moments to allow for more meaningful connections.
The good news is that these strategies work regardless of the age and demographics of the audience. "Brain function is universal to all people, regardless of industry, race, gender and how they dress," she said.
3. Make Meeting a Team Sport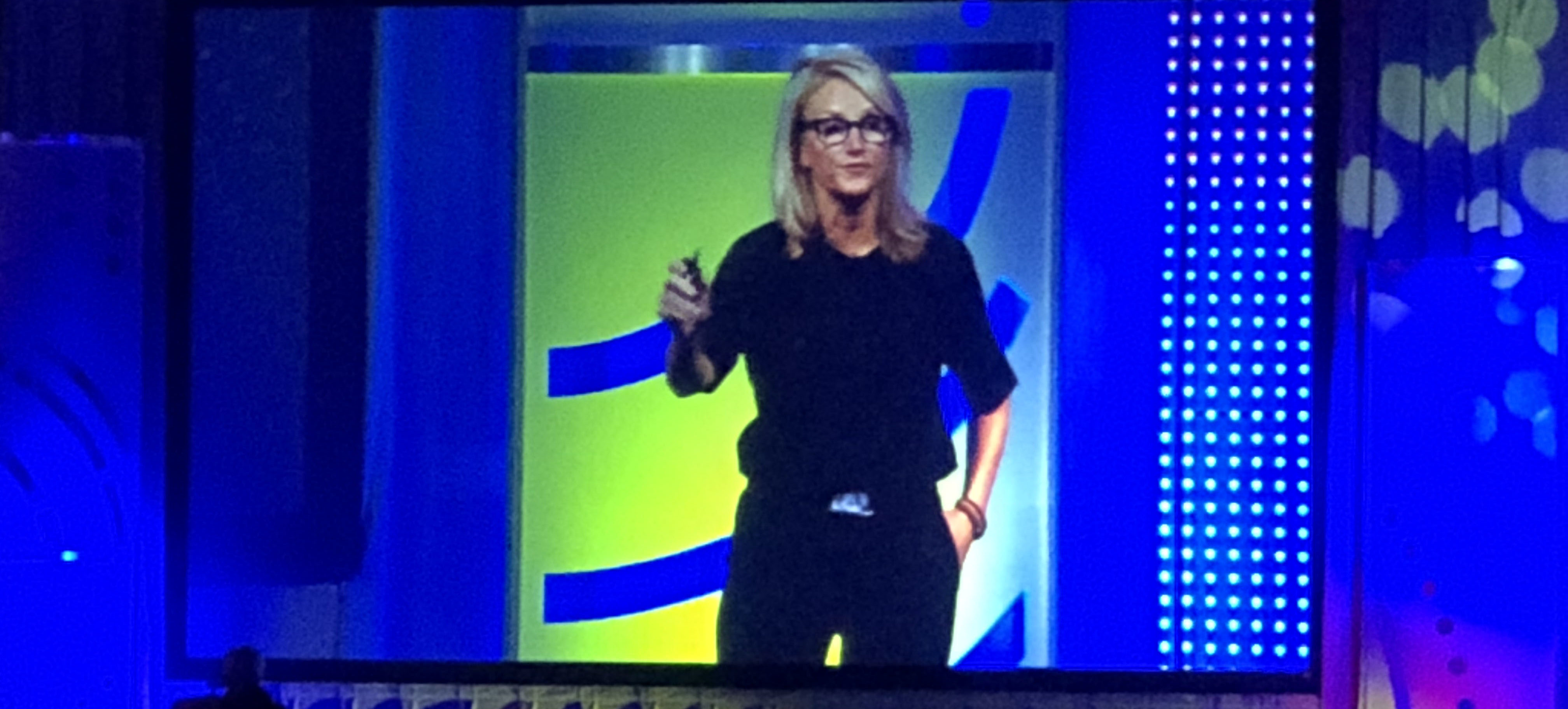 A similar divide-and-succeed tactic was used during a corporate social responsibility exercise in which attendees were randomly broken into teams by team-building coaches from Wildly Different. They were given colored bandanas to compete in an exercise to build and decorate wagons that would be filled with toys and sent to Orlando Health Arnold Palmer Hospital for Children, a local hospital.
Crews-Anderson reported that, including money raised in a silent auction on the event app, the event raised a record $90,029 for Orlando Health and two other charities: Boys and Girls Clubs of Central Florida and United Against Poverty.
The 5 Second Rule author and keynote speaker Mel Robbins foreshadowed the power of that exercise by sharing her effectiveness trick she calls Be a Fan. "Life can only get better when you decide to become the number-one fan of yourself and the people around you," she said.
Sperstad agreed. "CSR helps us feel empathetic," she said. What could be more meaningful that that?
4. Apply the Peak-End Rule
Another quirk of the human brain is that we remember how something ends more vividly than all the things that come before it. That is why closing a conference with a dramatic celebration—or at least a sweet dessert course—is so important.
FICP delivered with receptions to end each day that made attendees feel special, including exclusive access to three of the hottest rides at Universal Studios—"Jimmy Fallon's Race Through New York," "Fast and Furious: Supercharged" and "Harry Potter and the Forbidden Journey." A police escort delivered busloads of attendees to the much-anticipated after-hours venue, and the path through the park was lined with creative food and drink stations anchored by a neon-flashing, mobile DJ car.
Not to be overshadowed, Tuesday night transformed the patio at JW Marriott into a tiki party worth Instagramming. The closing session drew on the humor and metaphor-rich talents of The Passing Zone, the popular juggling and inspiration duo of John Wee and Owen Morse, for an interactive session called "Teamwork: The Power of Partnerships."
"Long-term memory is anchored in the emotional section of the brain," Sperstad said. FICP gave attendees something they will remember long beyond their Instagram pictures.