Anthony Hatinger, co-founder of Detroit Ento, is announced winner of the Innovation Open at SB'17 Detroit.
Leading international companies will convene June 4–7 in Vancouver, B.C. to discuss how social and environmental responsibility can be incorporated into a brand's values and actions—and meeting planners are invited.
Vancouver Convention Centre, the world's first double LEED Platinum certified convention center, is partnering with Sustainable Brands, a community of brands dedicated to eco-friendly practices, to host the event, SB"18 Vancouver. Representatives from Proctor and Gamble, National Geographic Partners and other organizations will speak at the four-day event.
A Sustainable Event Professional Certification Course will be offered to promote change in the meetings and events industry. The two-day, eight-hour workshop will provide resources on how to plan effective, sustainable events and how to measure and market its success. Some changes that will be explored include sustainable food and beverage service, supply chain management and materials resource management for venues.
The course will highlight the influence of events on social and environmental issues. It will also explore how to engage the community to produce meaningful service projects and events.
"I walked away with the confidence to implement sustainable efforts, even if it's not perfect," says the founder of B. Line Events, Birgess Angelus about a previous conference. "We are now making a difference not only environmentally, but also locally in the communities in which we are planning our events in because of this confidence."
Julie Lindsay, senior director of Global Events, agrees. Lindsay says lessons learned in this program are an essential step in creating tangible change for the world.
"For people like me who were thinking about sustainable events before it was mainstream," Lindsay says, "it quickly became clear that the road forward requires all meeting stakeholders to be engaged in sustainability efforts; this includes planners, suppliers, exhibitors, sponsors, etc."
Prices for the certification course start at $595, but scholarships are available for qualified meeting planners.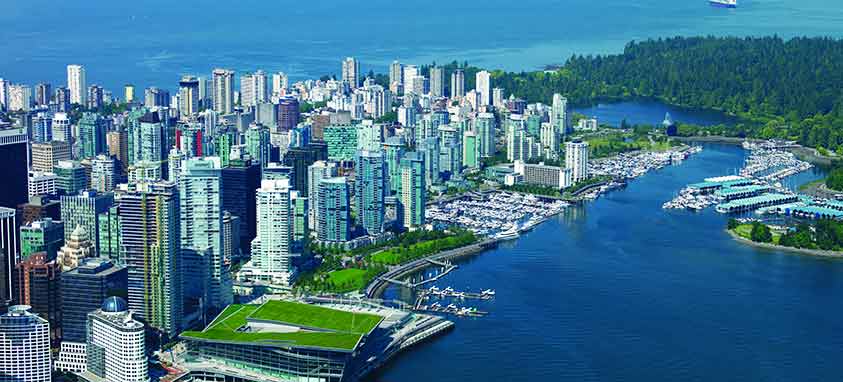 After Monday and Tuesday, event planners are free to enjoy speakers from the rest of the conference if they choose.
The event will also feature 10 conference tracks and an interactive "Activation Hub." This part of the expo hosts different stations that are aimed at promoting conversation and prompting questions about sustainable initiatives.
The convention expects more than 3,000 people from 30 countries to take part in this global conversation. Companies participating include Coca-Cola, Target and The North Face.
Vancouver has pledged to be the greenest city by 2020, making it a fitting host for the convention. KoAnn Vikoren Skrzyniarz, founder and CEO of Sustainable Brands, says she's excited to host the conference in a city where a passion for sustainability is reflected in everyday practices.
"At SB'18 Vancouver, we look forward to enabling collaboration and co-creation between global changemakers and local ones," Skrzyniarz said in a press release.
"It is exciting and affirming to welcome so many global companies stepping up to protect the health of our planet," Gregor Robertson, mayor of Vancouver, said in a press release.