Dolby Theater
Come here to experience old-time glamour with a contemporary edge. From the Hollywood Walk of Fame to the state-of-the-art Dolby Theatre, home to the Academy Awards, there's plenty to do. This is, in fact, the movie and television capital of the world.
Your group can experience the inner workings of the movies on a VIP tour of Paramount Studios, where motion pictures such as Titanic, Shrek and Forrest Gump were made. Or it can thrill to the movie-themed experiences at Universal Studios Hollywood, such as the newly opened Fast & Furious—Supercharged and Wizarding World of Harry Potter, coming in spring of 2016.
And that's just the beginning.
Seeing Stars
A great group activity is a stroll down the Hollywood Walk of Fame, which has honored celebrities for more than half a century. On Hollywood Boulevard and Highland Avenue, the star-studded sidewalk also lets you take in all the action, including performers dressed as superheroes and other characters.
While you're near there, stop in to see the actual stars—well, at least their waxen, three-dimensional images, at Madame Tussauds Hollywood. And make sure you don't miss TCL Chinese Theatre, formerly know as Grauman's Chinese Theatre, where you can check out cement hand- and footprints of major movie stars. Dolby Theatre, which can be bought out for special events, offers a red-carpet experience with its 20-minute tour.
You also can see a Broadway show at Pantages Theatre, restored to capture its 1930s-era beauty. The venue's 2016 season includes The Illusionists, Dirty Dancing and Cabaret.
Iconic Music
If your conference coincides with a new inductee at RockWalk, a hall of fame for musical artists, you might see a great performer during the festivities. Past inductees include Bonnie Raitt, Carlos Santana, Buddy Guy, Iron Maiden and, well, just about every rock star you've ever heard of and a few you haven't.
Amoeba Music, the world's largest independent music store on Sunset Boulevard, is a fun spot to see live bands and DJs for free. Past performances have included Elvis Costello, Black Flag, Los Lobos, Jurassic 5, P.J. Harvey, Lucinda Williams, Pat Benatar and more. Of course, you can shop Amoeba's massive collection of music and movies, too. You can't miss the landmark mid-century Capitol Records building, home of a storied music label whose artists have ranged from The Beatles and Frank Sinatra to Katy Perry and Sam Smith.
Also worth a stop is the original Guitar Center on Sunset Boulevard for displays of guitars and other rock 'n' roll memorabilia.
Outdoor concerts at Hollywood Bowl offer groups top-tier musical entertainment and opportunities to mingle. Groups can reserve private spaces for pre-concert picnics or receptions. Another terrific outdoor entertainment venue is The Greek Theatre in Griffith Park.
There are plenty of other attractions in the area. Hollywood, along with surrounding hip, laid-back neighborhoods such as Los Feliz and Silver Lake, features multicultural cuisines, famous hotels and a vibrant street scene.
Where the Action Is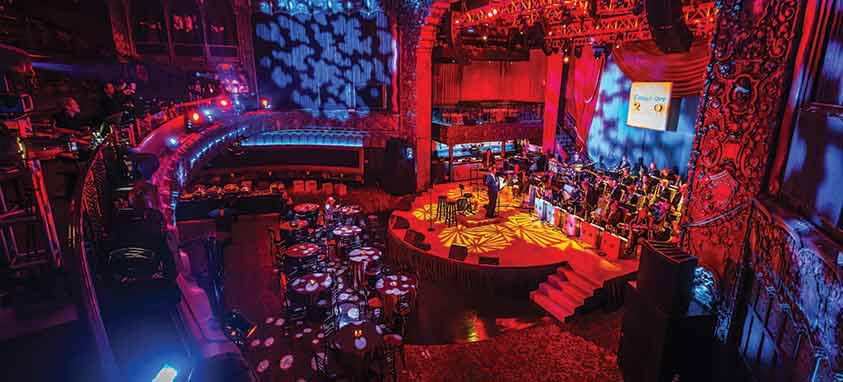 The Belasco Theater
For a large event, rent out newly restored The Belasco Theater; it's been the high-profile site of many a party and concert.
The Sunset Strip is also the place to see and be seen. Several venues offer amazing meeting spaces, including Boulevard3, modeled after an English manor and tagged "one of the 25 hottest venues in the world" by Conde Nast.
Well-regarded Hollywood restaurants, many of which offer buyouts and private dining space, include Providence, Delphine Eatery & Bar and Musso & Frank Grill. Silver Lake has trendy eateries including Italian restaurant Alimento and Local, where regulars recommend the spicy fries. You can venture into Thai Town for great food just about any time of night or day. After dinner, try one of the karaoke restaurants and bars.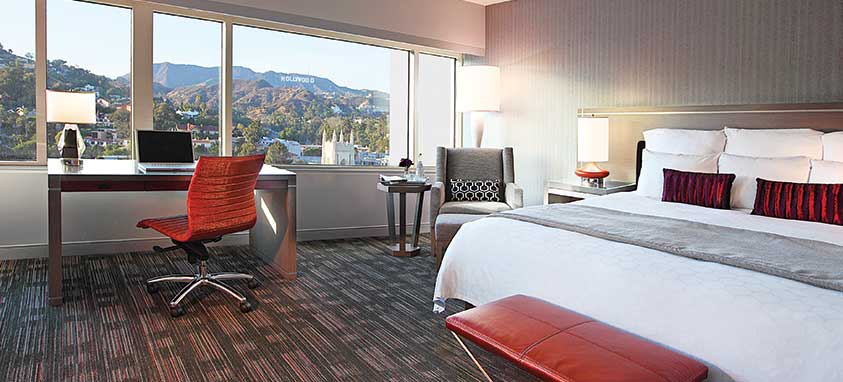 Loews Hollywood Hotel
Historic Hollywood hotels cater to groups with meeting space and choice dining. These include iconic The Hollywood Roosevelt (300 guest rooms, 30,000 sq. ft. of indoor/outdoor meeting space), Loews Hollywood Hotel (628 guest rooms, 77,000 sq. ft. of event space) and W Hollywood Hotel (305 guest rooms, 12,613 sq. ft. of event space).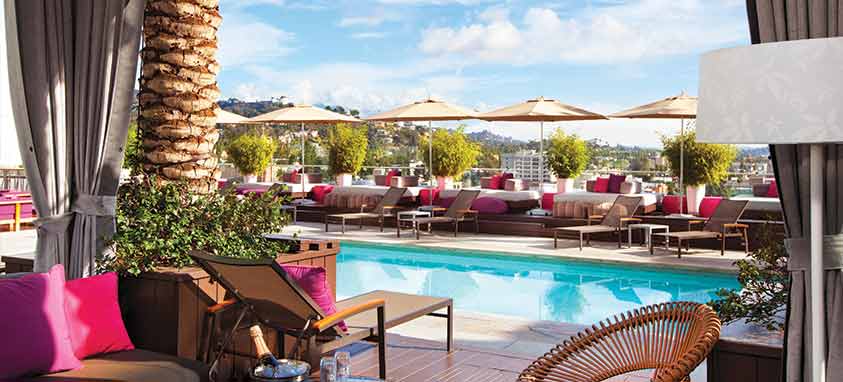 Out & About
Starline Tours is famous for its citywide bus tours of movie star homes, film locations and celebrity hot spots. Starline is located at the famous Hollywood & Highland complex, and it picks up from major hotels. Group tours are available.
Griffith Park is the place to go for horseback riding, hiking and seeing the stars (the kind in the sky). With more than 4,300 acres of land, the park is a lovely respite from the city.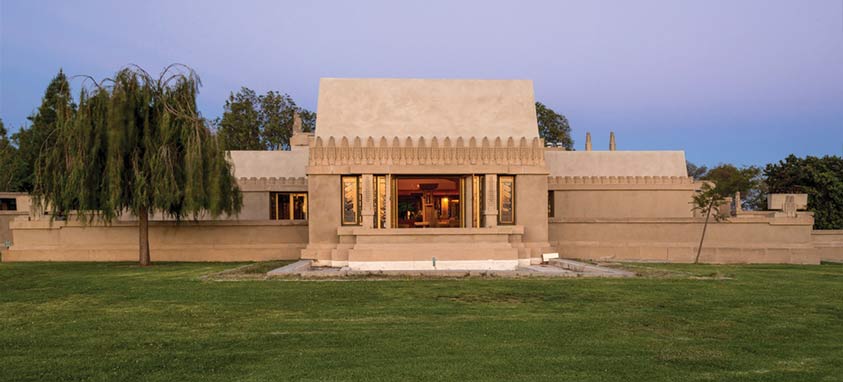 Other Hollywood highlights include Frank Lloyd Wright's Hollyhock House, an architectural masterpiece that was recently renovated, and Silverlake Conservatory of Music, a nonprofit organization dedicated to music education.
---
My L.A. Meeting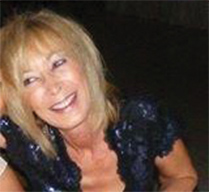 We selected L.A. [because] a lot of tech companies have headquarters or locations there (such as Google), making it easy for folks to attend. In April, we were at Loews Hollywood Hotel and held two separate meetings. One was for businesses local to the area, [with] just over 100 attendees. Our "main" conference had 400 attendees.
I think a lot of that had to do with the layout of the hotel. Everything was contained in one area, so even the locations of the exhibit area and breakout rooms kept everyone in touch. The staff was always there when we needed them and we never had to ask twice for anything.
Folks also liked that there were so many food and beverage choices right at Hollywood & Highland. They could go out and not have far to walk. A small group of us went to Lisa Vanderpump's Pump Restaurant and then her other location, Sur, and bumped into Tom Sandoval and Tom Schwartz, stars from her TV show. Pump is a must-stop for our next L.A. meeting. We also had an offsite event at Mountain Gate Country Club, which folks loved.
–Val Onyski, Managing Director, Local Search Association
For more on our Ultimate Los Angeles Guidebook for Meeting Planners – click here