More: New & Renovated: Downtown Hotels
Unlike energy, buildings can be both created and destroyed. Lucky for us, this has resulted in the creation of gorgeous properties. These four formerly neglected buildings have been transformed into hotels everyone will want to frequent.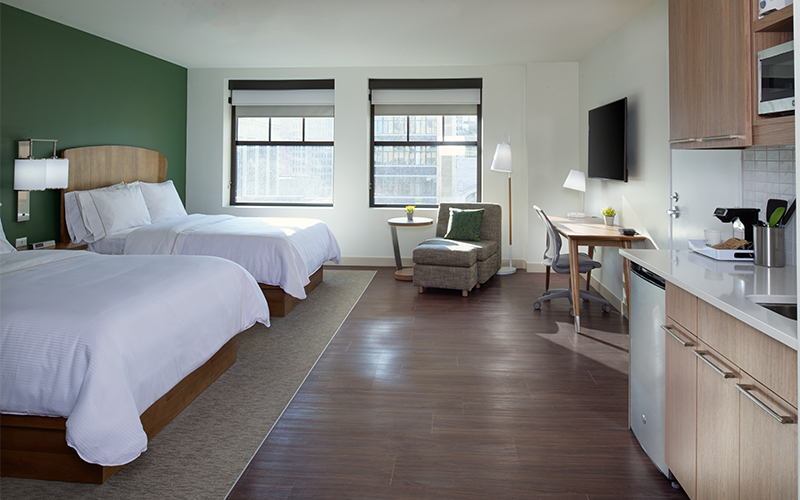 Element Detroit at the Metropolitan
Part of Marriott International, Element Hotels debuted its first hotel in Detroit. The project is a revitalization of the 92-year-old Metropolitan Building, set in Detroit's entertainment district. The property has been turned into a 110-room eco-friendly hotel, where guests can enjoy views of downtown Detroit from The Monarch Club, the hotel's rooftop bar. Groups can enjoy the nearly 3,000 sq. ft. of meeting space.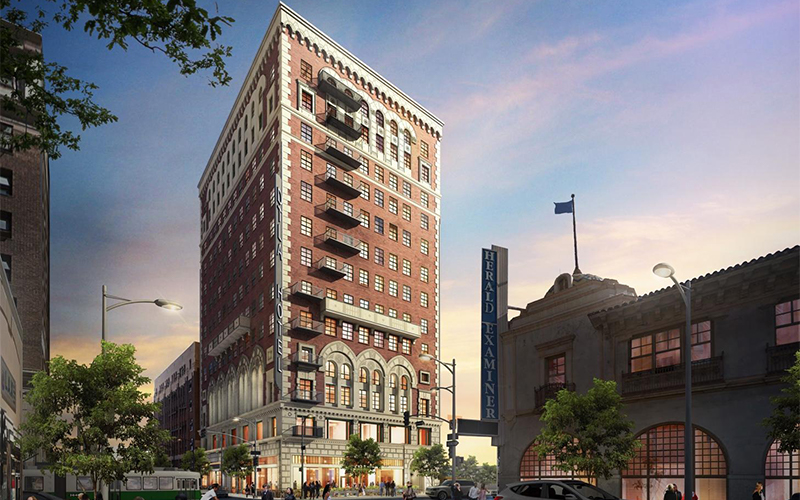 Downtown LA Proper Hotel
Boasting 148 rooms and 13 floors, this former YWCA building-turned-Proper Hotel will turn some heads. It was constructed in 1926 as Commercial Club of Southern California. The property kept some well-loved features from its past, such as double-height spaces, which will be turned into suites and public areas. The rooftop of the property will include a restaurant, along with a bar and swimming pool.
Proper Hospitality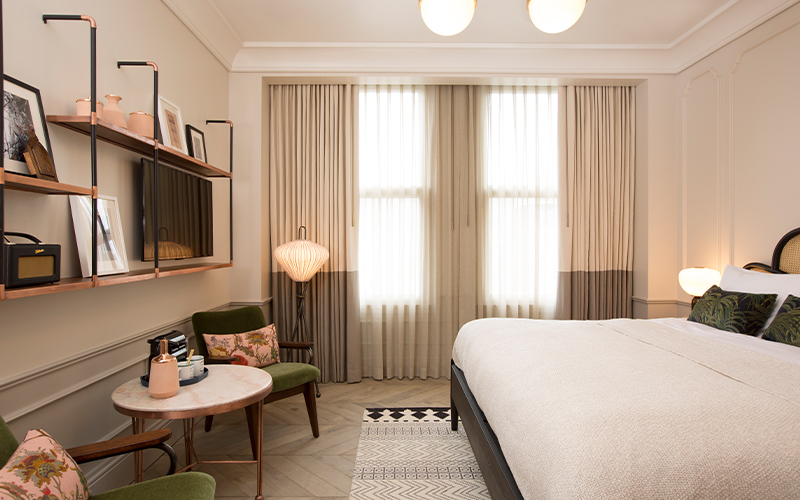 The Hoxton, Downtown LA
Originally the Los Angeles Railway building, constructed in 1920, this property had many other faces before becoming The Hoxton, Downtown LA: from garment manufacturer to candy shop, restaurant and most recently, grocery store. From the wall paneling to the chevron flooring, the property's French inspiration is palpable and House of Hackney printed textiles pay homage to the brand's East London origin. The 174-room property will house ground-floor and rooftop restaurants, and a basement bar for exciting late-night festivities.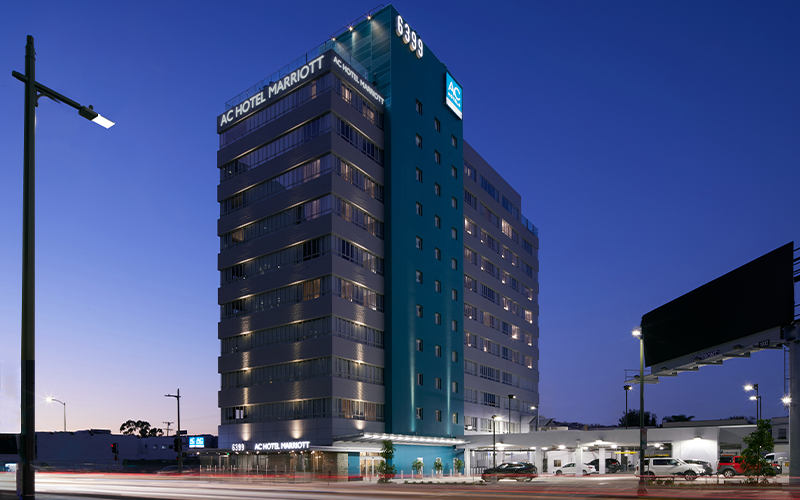 AC Hotel Beverly Hills
Located on well-known Wilshire Boulevard, AC Hotel features 142 guest rooms spread across 11 stories. The property that once functioned as an office tower in the 1950s is just 2 miles from Rodeo Drive and the Golden Triangle of Beverly Hills, and just a short walk to the museums on the Miracle Mile. The hotel features a rooftop pool, a fitness center, an AC lounge and an amenity that's much less common: AC the Robot, which will bring small items—such as refreshments, shampoo, towels and snacks—to guests when summoned. Four event rooms and 1,146 sq. ft. of meeting space are provided for groups.