America's Center Convention Complex Proposed Expansion
Over the past two years, the city and county of St. Louis have discussed plans to expand and renovate the destination's 41-year-old, downtown America's Center Convention Complex. Most of those discussions have treated the expensive renovations as much more of a necessity than a luxury.
The breadth and strength of the modern meetings and events industry means groups have more choices than ever. Instead of simply being an element in a destination's success, modern and future-proof convention centers may be the key to surviving in an increasingly competitive market.
Earlier this month, St. Louis announced AC Next Gen Project, a $175 million plan to renovate America's Center, adding 92,000 sq. ft. of exhibit space, a 65,000-square-foot ballroom, 42,000 sq. ft. of additional area, an outdoor pavilion and 26 new loading docks.
Also, on Friday a groundbreaking ceremony took place for the $9.1 million renovation of Atlantic City Convention Center. The project will completely overhaul the facility's 32 restrooms, which will involve modernizing more than 20,000 sq. ft. of space and include the installation of new wall tile, flooring, mirrors, toilets and lighting.
Likewise, last week Indianapolis announced a $120 million renovation for Indiana Convention Center, adding a 50,000-square-foot ballroom—the state's largest—and two more connected hotel towers for a total of 1,400 additional guest rooms.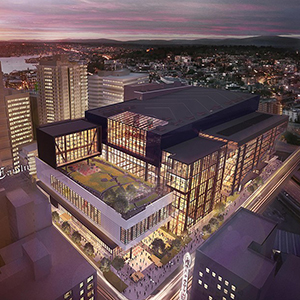 These announcements come on the heels of recent developments countrywide, a few even breaking the billion-dollar mark. The $1.6 billion Summit Building is an expansion comprising 255,000 sq. ft. of event space being built alongside Seattle's Washington State Convention Center. Construction officially started in July of this year, with an end date of 2022.
"Today, WSCC turns away as much business as it books," the convention center's website claims. "In the past five years, the convention center could not accommodate more than 350 event proposals due to lack of dates or space."
More: Orange County Convention Center Adding More Than 280,000 Sq. Ft. of Meeting Space
In every destination, the promise of additional business and event opportunities is difficult to ignore. But such enhancements don't happen in a vacuum.
Pressure to Compete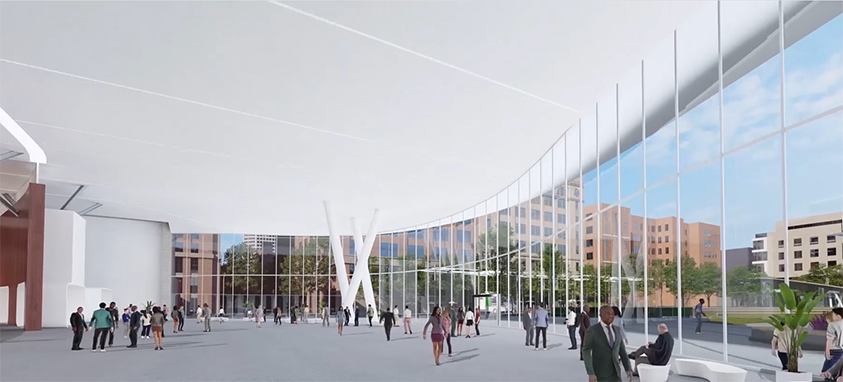 When announcing the America's Center renovation, Explore St. Louis (the CVB) said, "The need to expand the complex has never been more urgent as cities across the country are making large investments in their convention centers and luring lucrative meetings and events to their communities."
According to those cities, especially those in the shared market of the Midwest, that perception isn't wrong. Feeling the same pressure to innovate and deliver for larger, more diverse groups, aging convention centers simply are not going to make the cut. But, for the time being, taking the plunge with renovations or diving in head first with an entirely new convention center is resulting in exactly the kind of city-wide return destinations want.
A sense of that urgency has peppered the conversation about St. Louis's renovations for years, often with the market gains of other cities lurking in the backdrop. "We've lost ground," Explore St. Louis President Kitty Ratcliffe told St. Louis Public Radio in May of 2017, when the prospect of a convention center upgrade seemed increasingly likely following a local election. "So, your question about when should we do it? We should have done it six years ago."
While the process of hammering out exactly what improvements are needed and how to pay for them has continued ever since, Ratcliffe's views haven't changed. "Virtually every city in our competitive set for national convention business has improved their convention facilities," she said in a more recent statement to St. Louis Public Radio, marking the announcement of the current renovation plans.
The convention and visitors commission isn't alone. "Frankly, "we see cities that are hardly our peer cities advancing and investing in their centers—and sort of leaving us behind," said Steve Stenger, a St. Louis County executive. "We can't have that. We have to be competitive."
Planning for the Future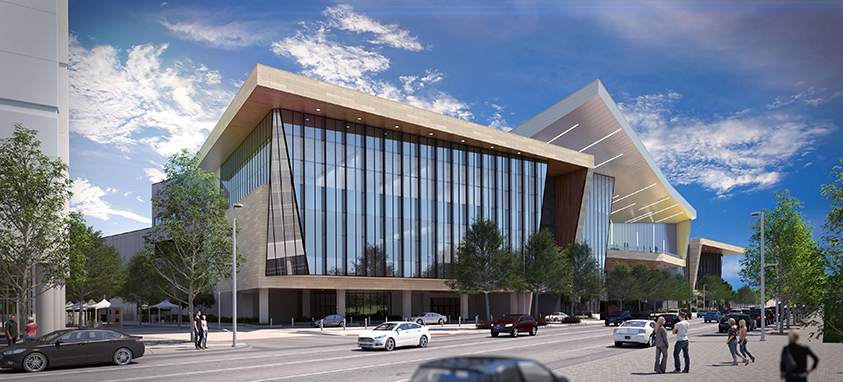 The CVB and businesses in Oklahoma City felt much the same about the now 46-year-old Cox Convention Center, located downtown. "The meetings industry has changed dramatically in the past 50 years," says Mike Carrier, president of Visit OKC. "The old convention center just wasn't meant to expand."
Faced with the implacability of that hurdle, Oklahoma City is one of the handful of metro areas that has chosen to build a new convention center from the ground up. With a budget of $288 million, June saw the city break ground on what is the largest single construction project in its history, and what promises to be a state-of-the-art facility offering a 200,000-square-foot exhibit hall, a 30,000-square-foot ballroom and 45,000 sq. ft. of general meeting space.
But what excites Carrier the most is the fact that the new convention center is being built with the future in mind. Though there is no way to know exactly what the meeting's industry will require of destinations over time, the new facility is designed specifically to make continued expansions and improvements as simple as possible. "For this, we're looking 50 years down the road," Carrier says.
And even though construction won't complete until 2020, the convention center is already having an effect. The investment alone has driven greater interest at trade shows and generated a palpable excitement from groups. "It's put us on the map," Carrier says.
Staying Modern is a Moving Finish Line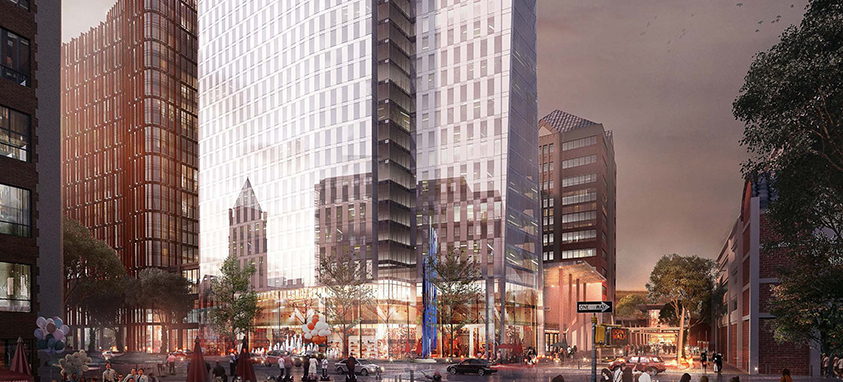 Oklahoma City's plan to stay flexible and open to renovations in the future matches with the framework already operating in destinations such as Indianapolis. Alongside pointing out the hard work Indiana Convention Center leadership puts in to make sure the facility is as desirable as possible to groups, Visit Indy Senior Communications Manager Lisa Wallace says, "We're always looking for ways to enhance the space."
That desire is the core drive behind the newly announced expansion, the sixth major expansion in the convention center's 46-year history. As recently as 2011, $275 million went into another round of expansions, at the time propelling the venue to be the 16th-largest convention center in the country and connecting it to 4,717 hotel rooms.
Since 2010, however, even with the new additions, Visit Indy has been unable to bid on more than 200 conventions and events, due to not having enough hotel rooms and ballroom space, according to Visit Indy President and CEO Leonard Hoops. The new expansion "will transform our ability to secure major new events that have never been held in Indy," he said in a statement. "It also gives us the capacity to better host multiple citywide conventions at the same time."
Reaping the Rewards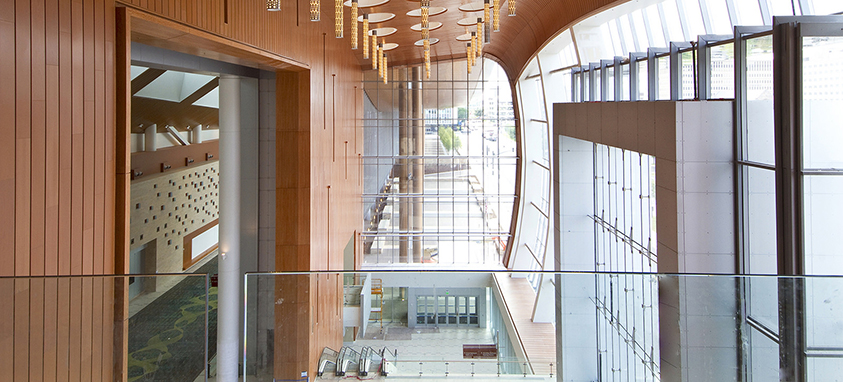 Exhausting and expensive as staying on the cutting might seem, however, St. Louis, Oklahoma City and Indianapolis have inspiring case studies right in their regional backyard. It is hard to ignore the visceral impact a new convention center and an expansion have had in Nashville and San Antonio.
"The Music City Center has exceeded expectations on every level," Visit Music City President Butch Spyridon says regarding the $623 million, 2.1 million-square-foot Nashville facility, built in 2013. "[There is] surrounding hotel development, restaurant development, healthy reserves and performance. It is essentially booked to capacity. Our only regret was not building it sooner or making it bigger."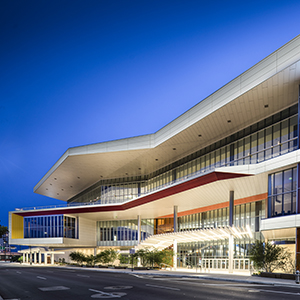 Discussing the 2016 expansion of Henry B. Gonzalez Convention Center, Casandra Matej, president and CEO of Visit San Antonio, tackles the numbers head-on. While the expansion itself, adding 726,000 sq. ft. of event and meeting space, carried a total budget of $325 million, she says, "We have booked 68 major meetings with planners that otherwise would not have considered San Antonio. These meetings represent an estimated economic impact of $685 million for San Antonio."
But the benefits don't stop there. "On top of that," she says, "we would not have been able to secure the 2018 NCAA Men's Final Four without the expansion and upgrades. The economic impact of the 2018 NCAA Men's Final Four Basketball Championship alone was another $185 million in direct spending for San Antonio and a total economic impact generated by jobs of $350 million."
What's Next?
The potential upside is clear for destinations willing to make the investment, but that doesn't mean upgrading to a modern convention center is an easy sell. St. Louis and Indianapolis now must wait for new county and city legislation to pass, enabling—among other things—taxes that would ultimately pay for both projects.
Estimating a potential 36 percent growth in event bookings in St. Louis, more than making up for the 20–30 percent decline the city has seen in in recent years, proponents of the expansion have put forward a plan to extend the hotel-tax model still being used to pay off the last major America's Center expansion. Funded through taxes on out-of-town visitors, the plan would see the city and county paying off a new set of 40-year bonds.
Taking a different tactic, Indianapolis is proposing that Indiana Convention Center expansion will, in a way, pay for itself. Funds will come from the property tax increment generated by the development, and reallocation of tax increment financing (TIF funds) already dedicated to downtown for the Capital Improvement Board of Managers, the organization managing the project.
While we will likely have to wait until 2019 to hear the fate of both convention centers, the growing pressure on the destinations isn't likely to be alleviated any time soon, since there is an intense need to stay competitive for meetings.