"Japan. Endless Discovery" is Japan National Tourism Organization's slogan, and it's for good reason: there's something new around every corner. "All major hubs [are] more than ready to handle large international MICE events," says Alicia Hinds, convention specialist at the Japan National Tourism Organization. Indeed, from the bright lights of Tokyo to the slopes of Sapporo, there is much to discover.
Why Japan?
Did you know that Japan has the most Nobel laureates in all of Asia? "The country is a hot bed of innovation and world-class minds," says Hinds. Japan also prides itself on its hospitality—you'll find nothing but the best and most considerate service. If you're wanting a taste of its culture, Japan has 21 UNESCO world heritage sites, and Tokyo is the most Michelin-starred city in the world.
While Tokyo is the most populated city, with over 37 million people, you can still host large events throughout the country. The RIKEN Yokohama campus and PACIFICO Yokohama recently hosted 400 delegates at the Human Genome Meeting. Looking for more space? Makuhari Messe in Chiba boasts more than 581,000 sq. ft. of event space, while Fukuoka Convention Center has 23 meeting rooms and over 100,000 sq. ft. of space.
Stand-Out Cities
Distinctive cities include Kyoto, Chiba, Sapporo and Tokyo—all of which have their own special details. "The thing that is really special about Japan is that it has something to offer everyone," says Hinds. Host an event in Sapporo, and your attendees will be treated to its ski slopes and snow galore. Traditional Japanese gardens decorate Kyoto, giving your event a serene setting. And if you're looking to add a touch of spring, Chiba's tulips are the Japanese equivalent of cherry blossoms. No matter which city you're in, there is always something to explore and do.
Killer Public Transportation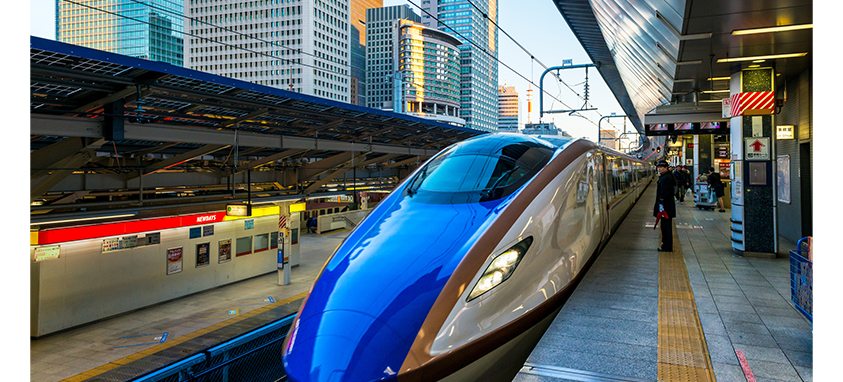 Another plus, nobody will have trouble reaching your event. Airports abound throughout Japan, including Haneda International Airport (HND) and Narita International Airport (NRT) in Tokyo and Kansai International Airport (KIX) in Osaka. For travel connecting to major cities, you can experience the extensive transportation infrastructure and catch a ride on Shinkansen, Japan's bullet train.
The Olympic Games
The 2018 Winter Olympics just came to a close, but Tokyo has already begun preparation for 2020. As with any Olympic Games, there will be a noticeable increase in tourism—which means there are already plenty of construction plans in the works to host their visitors, great news for groups planning a future event.
"There are a few big-name brand hotels that are opening up in Tokyo in preparation for the Olympics," says Hinds. This includes Marriott International's luxury Edition brand hotel in the Ginza and Toranomon districts and Four Seasons Hotels and Resorts' second hotel in Tokyo. Hyatt Hotels opened its first Hyatt Centric Property in Ginza mere months ago.