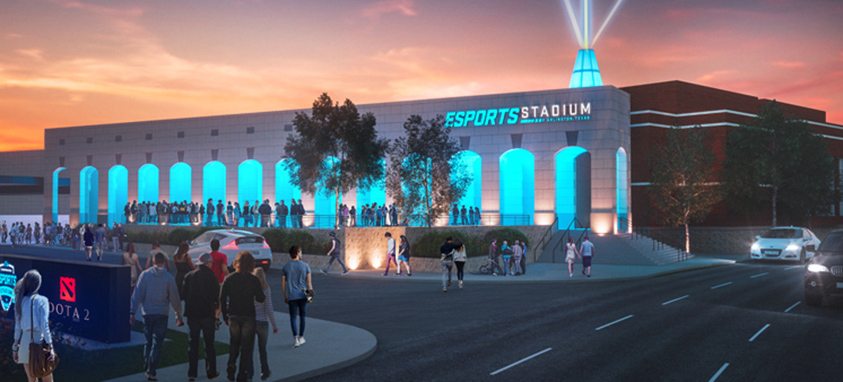 In a move that will vastly enhance the appeal of Arlington, Texas, as a meetings and convention city, the city is planning to build a 100,000-square-foot esports stadium in its Entertainment District.
Through a collaboration with architecture firm Populous, the City of Arlington and Esports Venues, plan to invest $10 million in the new facility, Esports Stadium Arlington, which will be located at Arlington Convention Center. Scheduled to open this fall, it will feature a major competition space, competitive gaming, retail and social spaces, VIP hospitality, a broadcast studio and a team training area.
Ron Price, president and CEO of Arlington Convention & Visitors Bureau, says the city's ability to adapt to the emerging esports entertainment market, and readiness to attract tournaments and other high-tech entertainment events, reflects its interest in remaining a thriving tourism destination.
"We are creating the most unique and technologically advanced space available for meetings and conventions in North Texas," Price said in a press release. "The production capabilities and technological innovations being introduced to the current facility are like nothing the market has seen before.
"Arlington's ability to deliver an elevated customer experience can only serve to expand the meeting and convention market for the city."
The new stadium will become the largest and most flexible esports stadium in the country, and is expected to draw competitive players and fans from throughout the world.
"The esports stadium will transform the Arlington Convention Center, and position the city as the epicenter for esports in the heart of North America," said Brian Mirakian, senior principal at Populous. "Esports fans will encounter a live experience unlike any other, by way of space for up to 1,000 spectators, VIP amenities and year-round event potential."