Year-round sunshine, Old South hospitality and New South venues attract all y'all
The Gulf Coast of Florida stretches for about 770 miles from Flamingo in the south to Alabama in the west. Within this expanse is a kaleidoscopic mix of local histories and colorful characters, cuisines ranging from Continental to Cracker, and recreational opportunities from deep-sea fishing to world-class golf.
Within it, too, is a meetings infrastructure with options to meet any planner's needs, as well as those of the attendees they bring here. Not to mention this region's benevolent temperatures and blue skies. So great recreational opportunities are often just outside the meeting venues.
Here, too, planners can offer a variety of unique meeting/event facilities, both indoors and out.
Naples, Marco Island and The Everglades
"Florida's Paradise Coast" offers kaleidoscopic Gulf of Mexico sunsets on its 30-mile coastline and America's tropical jungle—the Everglades—to the east. The region, which includes Naples and Marco Island, boasts great natural backdrops. They're easily accessible, too, because you can go from those white-sand beaches to the Everglades in a little more than 30 minutes.
Naples is a charming resort town with colorful Old Florida architecture, known for its fresh seafood, shopping and culture. It's a great walking town, and the downtown area called Old Naples is often filled with classic cars. Naples is also known for a cultural scene rivaling much larger towns, with live theater, opera and philharmonic events, along with museums celebrating art and history.
Read More: TWT: Travel Still Flocks to Florida
More than 80% of Collier County is parks and preserves, with much of it covered by Everglades National Park, with birds, fish, alligators, bobcats, Florida black bear and the rare Florida panther. This is the only sub-tropical preserve in America.
"Naples is known for a cultural scene rivaling much larger towns."
Flanked by nearly 100 miles of islands, bays and estuaries that will never be developed, Marco Island is the largest of the Ten Thousand Islands, with high-end resorts and interesting restaurants.
Meeting planners are also attracted to Florida's Paradise Coast by its diverse activities for attendees. Unique offsite meeting venues include Audubon's Corkscrew Swamp Sanctuary, Conservancy of Southwest Florida Nature Center, Naples Zoo, NGALA Wildlife Preserve and Revs Institute & Car Museum. Nor does it hurt that it is home to more than 90 golf courses.
JW Marriott Marco Island Beach Resort boasts 809 oceanfront guest rooms, from whose balconies attendees can watch those stunning Gulf sunsets. There's 100,000 sq. ft. of meeting space here, too, along with two golf courses, 11 restaurants and lounges, three pools, a fitness center and a spa.
Another favorite of planners is Naples Grande Beach Resort, with 474 guest rooms, 83,000 sq. ft., three miles of white-sand beach, a golf course, and six dining options including the open-air Sunset Veranda.
By year's end, the iconic The Ritz-Carlton Naples will emerge from a total renovation with 474 stylish guest rooms, upgrades to its 42,000 sq. ft. of meeting space, a redesigned lobby and pools, six restaurants, a new lounge called Vue, and access to two golf courses.
The region also has interesting alternatives to traditional meeting venues, among them the Naples Philharmonic hall and the 30,000-square-foot Baker Museum. Too, Artis-Naples can offer stunning new spaces after its recent $25-million renovation/expansion.
NGALA is a 42-acre wildlife preserve popular with planners for its notable cuisine, authentic entertainment in a tent, exotic creatures, and tours and animal encounters. Naples Zoo is also great for meetings and events, with subtropical botanicals and exotic animals, and a variety of spaces for up to 500 attendees.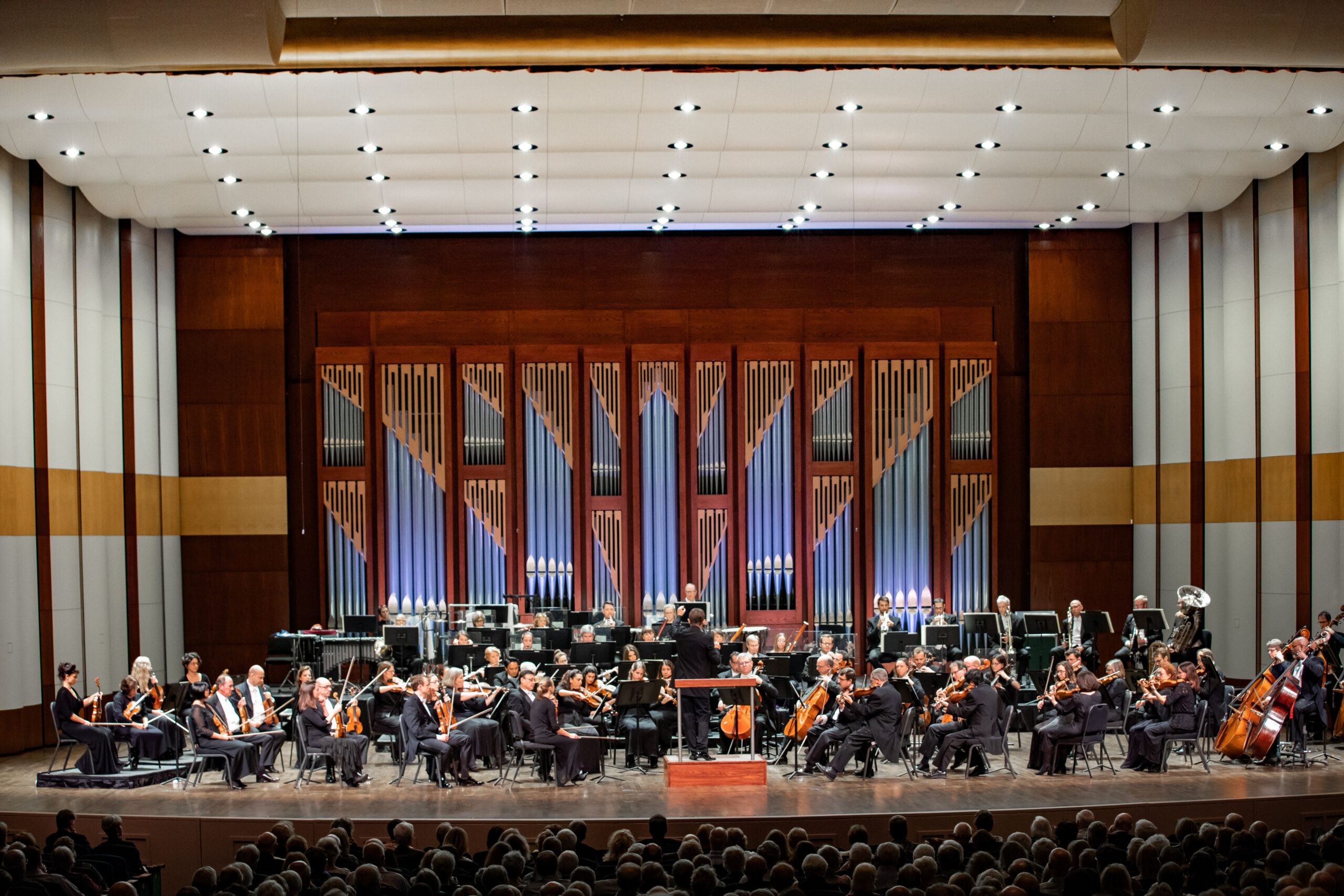 The beach at Clam Pass Park is ideal for paddling, and visitors to Barefoot Beach Preserve County Park enjoy 342 acres on one of the region's last undeveloped barrier islands. The barrier island of Keewaydin Island boasts eight miles of beach accessible only by boat, while Big Cypress National Preserve provides even more outdoor activities such as off-road access, hiking, paddling, biking and several long wilderness drives.
Pensacola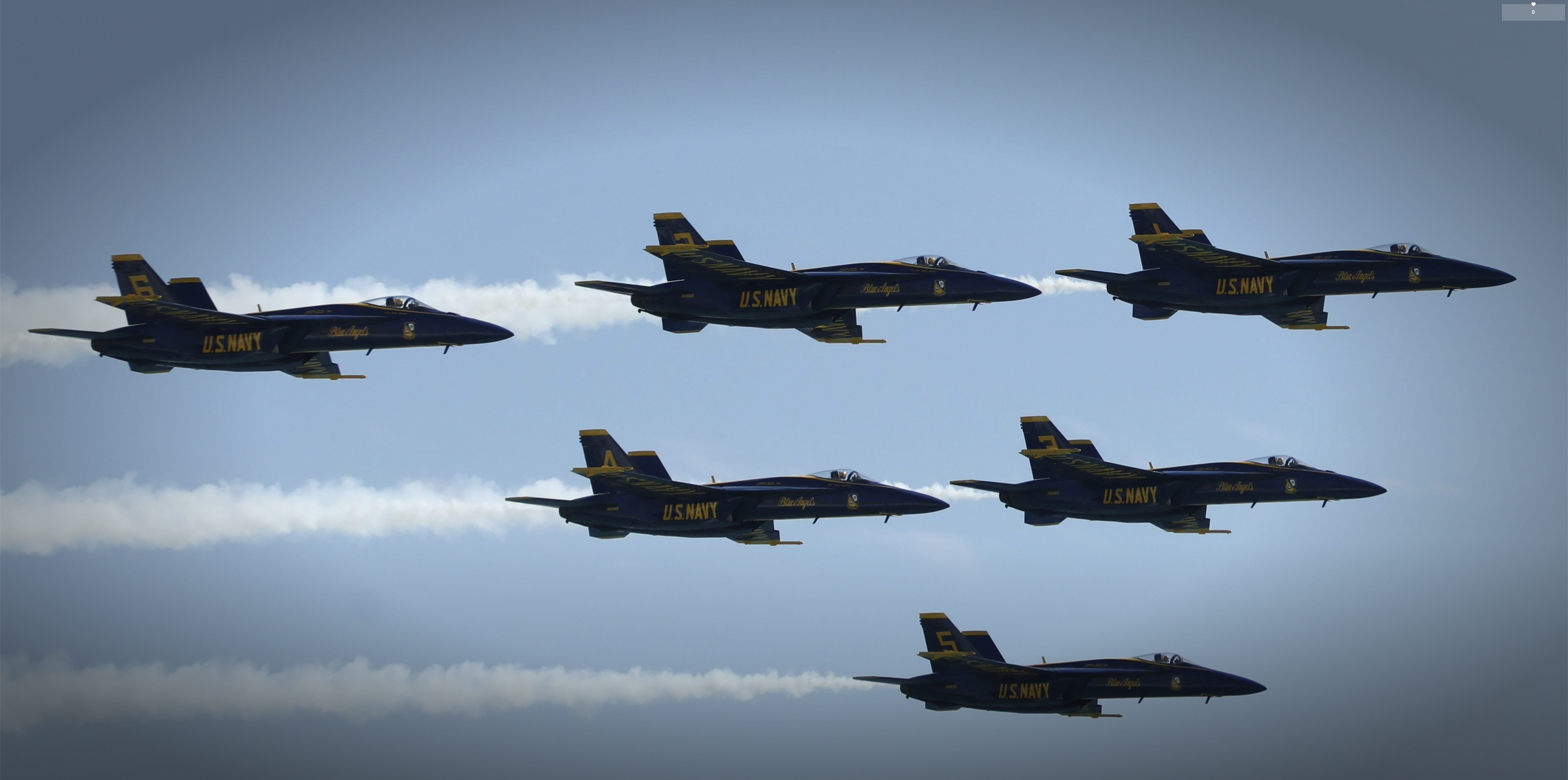 Pensacola is called "City of Five Flags"; at one time or another, it's been ruled by Spain, France, Britain, the Confederacy and the U.S. This region offers the contrast of sugar-white beaches and emerald-green waters, and two of those beaches, Pensacola Beach and Perdido Key, have been ranked among America's best.
Downtown Pensacola is a great walking town, with art galleries and Historic Pensacola Village, with exhibits and artifacts explaining the 500-year history of the area. With good restaurants and culinary festivals aplenty, you can find everything from waterfront restaurants to historic hole-in-the-wall eateries to sophisticated martini bars.
Whether you're watching the Blue Angels fly at Naval Air Station Pensacola or relaxing on the beach, there's plenty to see and do.
"Downtown Pensacola is a great walking town."
The Pensacola Bay Center is a flexible meeting venue, with 10,000 (arena) seats, 20,000 sq. ft. of exhibition space and 13,000 sq. ft. for meetings. The Center's Meeting Services Department is on-site throughout every event to assist with move-in, move-out, room set-up, staffing, A/V or telephone requirements, and last-minute requests.
Margaritaville Beach Hotel sits on the Gulf of Mexico with 162 guest rooms, 7,536 sq. ft., the Frank & Lola Love Pensacola Café (named for a Jimmy Buffet song), a massage therapist, and a covered outdoor area called Landshark Landing with games and a firepit for cooking.
Holiday Inn Resort Pensacola Beach is also on the oceanfront, with 206 guest rooms offering views of the Gulf or Santa Rosa Sound, 10,000 sq. ft., restaurant and lounge, a very cool pool and a boardwalk. Hampton Inn Pensacola Beach has 189 guest rooms and 1,925 sq. ft., right on the beach.
This region is also blessed with abundant outdoor venues. At Pensacola Blue Wahoos Stadium, home of the Minor League baseball team, your attendees can play ball on the field. Or you can hold a team-building event, concert or dinner on the field with stars overhead. Historic Pensacola Village offers your attendees the opportunity to meet—or roam—in plazas and parks and open spaces
You can also host a meeting at the National Naval Aviation Museum surrounded by classic aircraft in a 10,000-square-foot venue with a stage, or on 37 acres outdoors.
With rolling hills, bayous, lagoons and the emerald-green waters of the Gulf, outdoor recreational options abound here. Places like Gulf Islands National Seashore; an old military installation called Fort Pickens; Tarkiln Bayou Preserve State Park and Big Lagoon State Park are beautiful group getaways. They also afford your attendees opportunities to go kayaking, boating, hiking, biking, swimming, paddling, fishing, snorkeling and diving.
St. Petersburg/Clearwater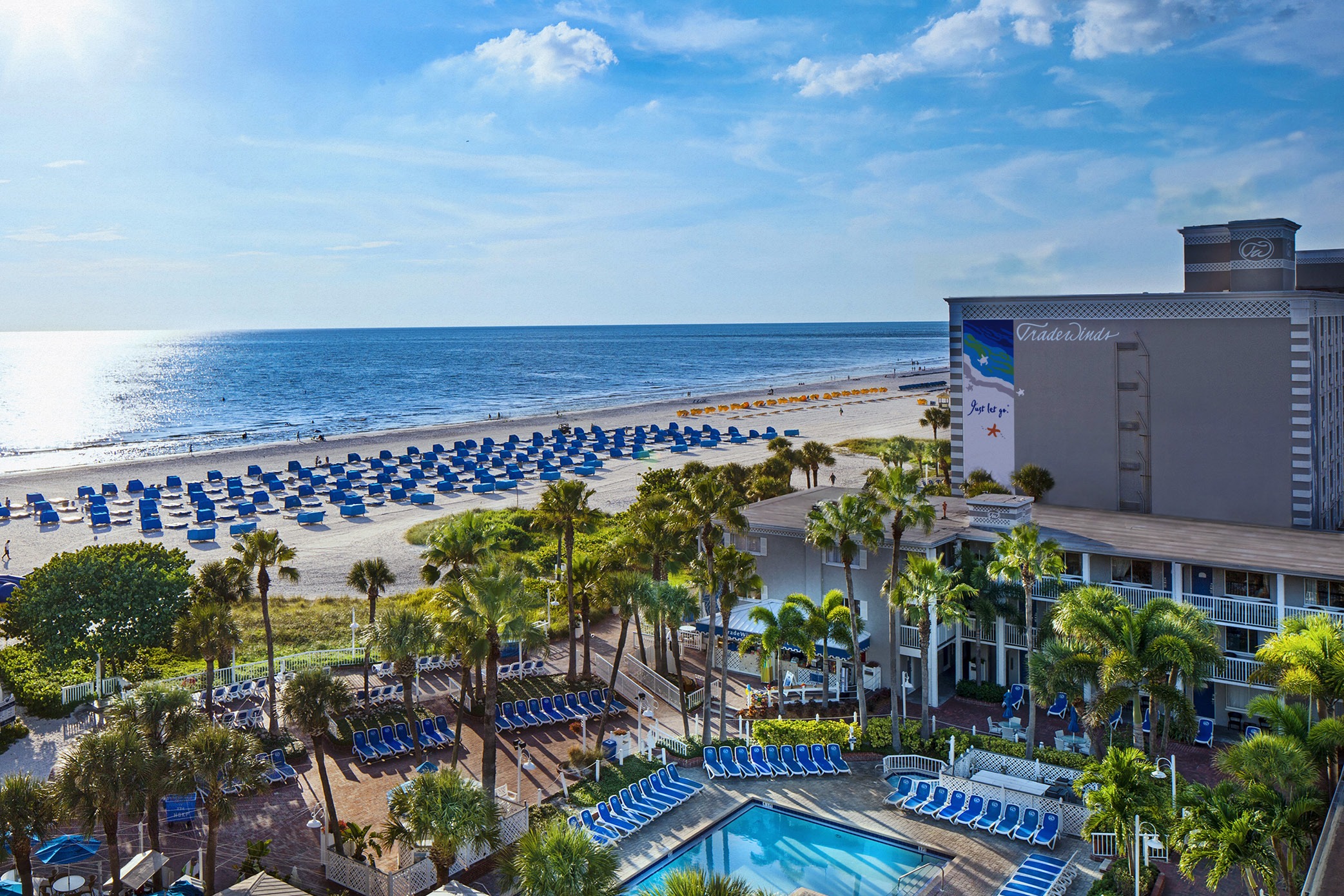 If you've ever been to St. Petersburg, you know locals call it "St. Pete," pure and simple. If you're headed there for the first time, you'll see a city that has transformed itself into one of the most vibrant in America.
Downtown avenues are now filled with people frequenting hot new nightspots and restaurants, and old buildings have been transformed into architectural treasures filled with innovative companies and interesting shops. St. Pete's museum portfolio includes one dedicated to Spanish surrealist artist Salvador Dali and the world's most famous glass-artist, Dale Chihuly. Food halls and restaurants and breweries open all the time to feed one of the most exciting street-art scenes in America.
"St. Pete has transformed itself into one of the most vibrant in America."
Meeting attendees should bring bathing suits, because St. Pete and neighboring Clearwater encompass three beaches recently named among America's best. There are more than 35 miles of white-sand, award-winning beaches, edged by unique communities, world-class hotels and attractions.
The region averages 361 days of annual sunshine, which makes it perfect for outdoor meetings or events. Because of this exciting "new" city and surrounding beaches, this region's a big draw for mid-sized meetings.
Perhaps the best-known hotel is The Don CeSar, perched regally on St. Pete Beach since 1928. The hotel has 277 guest rooms, 38,000 sq. ft. inside plus outdoor garden spaces, six restaurants and bars, an excellent spa, and on-site meeting-planning and catering services.
Read More: Clearwater, St. Petersburg & Tampa: Vibrant Arts Scene
Tradewinds Island Resorts On St. Pete Beach is actually two resorts, with 585 guestrooms, 71,000 sq. ft. inside, 25 acres and an entire beach outside, a spa, pools, six restaurants and seven bars. Tradewinds completed a $2.2 million renovation of meeting spaces in late-2020.
Hilton St. Petersburg Bayfront offers 333 guest rooms and 32,000 sq. ft. downtown on the water, with a restaurant, lounge, Starbuck's and a minimart. Edge Hotel Clearwater Beach has 155 guest rooms with microwave and mini-fridge, 6,858 sq. ft., and Jimmy's On the Edge, the largest rooftop restaurant/bar in Clearwater Beach.
Late-2020 saw the opening of Cambria Hotel St. Petersburg-Madeira Beach Marina with 125 guest rooms, 1,800 sq. ft., restaurant, spa, rooftop pool and event deck, and The Karol Hotel, St. Petersburg Clearwater, A Tribute Portfolio Hotel with 123 guest rooms, 6,904 sq. ft., rooftop bar, restaurant, fitness center and pool.
Bellwether Beach Resort opened summer 2021, with 156 guest rooms, 8,000 sq. ft., three restaurants and Level 11 Rooftop Bar.
St. Pete/Clearwater offers plenty of opportunities to bring your event outside. Clearwater Marine Aquarium can accommodate 150 for receptions. St. Pete Pier just opened last year. is a 26-acre district with plenty to see, experience and eat; outdoor meeting spaces; and stunning views of Tampa Bay.
St. Pete offers seven miles of green space and waterfront trails, and hardier attendees can try portions of the 50-mile Pinellas Trail. Caladesi Island is accessible only by boat…but well worth it.
Tampa Bay
Tampa Bay offers planners a cosmopolitan metro with year-round sunshine, great attractions and beaches and a flourishing cultural scene.
Ybor City, the colorful Latin Quarter, lured immigrants from Cuba and Europe that helped make Tampa Bay the Cigar Capital of the World, and that heritage is still vibrant today. The former Tampa Bay Hotel, now part of the University of Tampa, actually hosted Teddy Roosevelt before the Spanish-American War.
Tampa's Westshore District is a popular location for meetings. just minutes from Tampa International Airport. Every major hotel brand is here with meeting spaces, and over 200 restaurants and two large shopping malls lie within easy reach.
Downtown's 600,000-square-foot Tampa Convention Center will complete a $38-million expansion in summer 2023, adding 18 waterfront meeting rooms to the existing 600,000 sq. ft. The Convention Center sits on the 2.6-mile Riverwalk, near restaurants, hotels and a 21,000-seat arena, and floor-to-ceiling windows bathe attendees in natural light.
"Immigrants from Cuba and Europe that helped make Tampa Bay the Cigar Capital of the World."
The Center's stacked design provides ease of access for attendees.
The Florida Huddle is the official travel-trade show for Visit Florida, an arm of the State of Florida Division of Tourism. The 2022 Huddle was staged at the Tampa Convention Center from January 24-26, and attended by hospitality leaders, tour operators and media from around the world.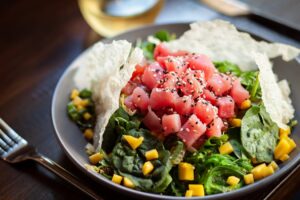 JW Marriott Tampa Water Street opened
in February 2021 across from the Convention
Center, with 519 guest rooms, 100,000 sq. ft.,
two restaurants and bars, a spa and a minimart.
It's the first piece in a $3-billion project
that will transform Water Street into a bustling
multiuse area.
Coming later this year on Water Street is The Tampa EDITION, the city's first five-star hotel, with 172 guest rooms, 8,000 sq. ft., a restaurant, pool and retail.
Grand Hyatt Tampa Bay sits on 35 wooded acres on the water, only three miles from Tampa International Airport (TPA), with 444 guest rooms, 22,000 sq. ft. with a new 8,000 sq. ft. rooftop ballroom coming in September, four restaurants/bars and a pool.
Downtown Tampa offers waterfront parks with great sites for meetings, festivals and events. Curtis Hixon Waterfront Park and Julian B. Lane Riverfront Park were transformed to host "Super Bowl Experience" events during last year's Super Bowl, and both host events during conventions.
Attraction partners such as Busch Gardens Tampa Bay, ZooTampa at Lowry Park, and The Florida Aquarium all provide great outdoor meeting/event venues. Or you can hold your event on one of Yacht StarShip's yachts, for an experience your attendees won't forget.
Between the Hillsborough, Alafia, and Little Manatee Rivers, meeting attendees can participate in a variety of outdoor activities. They can stand on a paddleboard or coax a kayak down the Hillsborough River. They can tackle the zip-lining course at Empower Adventures. Or they can watch Florida's fascinating "sea cows" at the TECO Manatee Viewing Center.
Resources
Office of the Naples, Marco Island, Everglades CVB
Visit Pensacola, Florida
Visit St. Pete Clearwater Florida
Visit Tampa Bay
This article appears in the June 2022 issue.