On Virginia's southern coast, let us count the ways
There's something about a state that declares it's for lovers. As you may know, "Virginia is for lovers" is proclaimed on every car and truck bearing the state's license plate, and it's been the official state marketing slogan since 1968. Well, then, the month celebrating Valentine's Day seems perfect to take a fresh look at the Old Dominion state and, in particular, at its southern coast—to see why it inspires so many planners to bring their meetings there.
More: Smart Moves in Virginia, Colorado and More
Virginia, it seems, is for lovers of many things and multiple pleasures. And nowhere is that more true than in the historic and vibrant cities of Williamsburg, Hampton and Virginia Beach.
It takes a little more than three hours to drive from Washington, D.C.-area airports to Virginia Beach on the Atlantic Ocean, almost at its southern tip. Even closer at hand are the international airports in Richmond, Norfolk and Newport News/Williamsburg. Minutes from the border of North Carolina and easy to get to from the four other states touching Virginia, plus the District of Columbia, the region is also a supremely convenient drive-to location from anywhere in the mid-Atlantic and much of the Eastern Seaboard.
Tourism is Virginia's fifth-largest industry, and it's even more important on the southern coast. Upwards of 1 million people a year visited Greater Williamsburg alone, for example, before the pandemic drawbridge went up. Groups are attracted by its dramatic sea vistas and miles of sandy beaches, its history and historic architecture blended with contemporary relevancy and technology.
But let's zoom in a little more.
Greater Williamsburg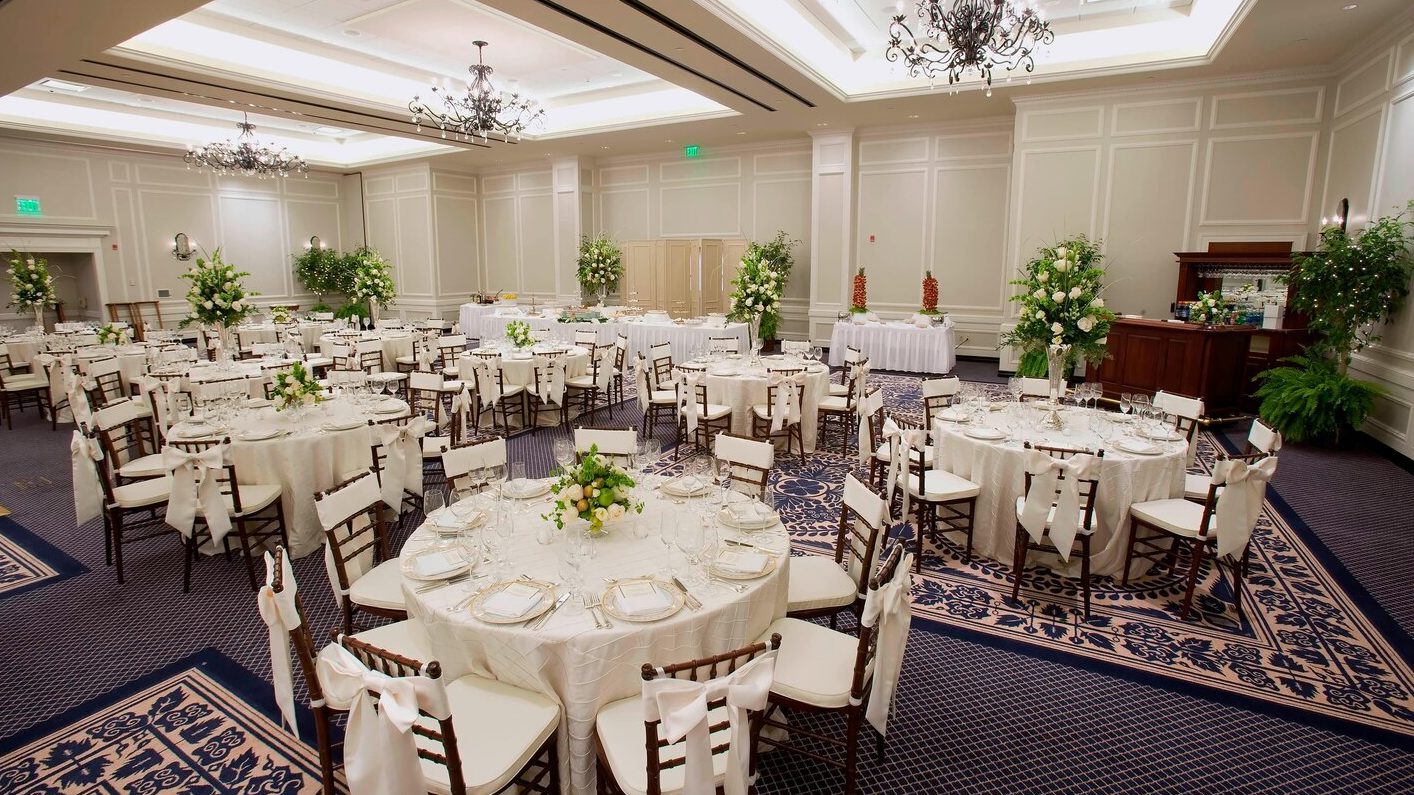 This living museum of Colonial America, with its Historic Triangle of Jamestown, made famous again by the popular British drama recreating the travails of the first English settlers in the New World; Yorktown, where Revolutionary America's fight for freedom culminated; and Colonial Williamsburg, the lovingly restored 18th-century settlement.
But its appeal just begins with history. Excellent regional dining, spas that offer treatments with a sense of place and lots of championship golf begin to round out the picture, along with a cultural scene that includes the Williamsburg Tasting Trail of wineries, breweries, distilleries and even a meadery. Merchants Square, a modern, Colonial-revival shopping and dining district is one of the first planned shopping districts in the United States. Extensive outdoor seating allows for safe distancing.
Capital of Virginia on the verge of the Revolution, Colonial Williamsburg can inform and entertain for a day or a week, with its 600 restored or reconstructed buildings on 300 acres, re-enactors in period garb as tradespeople and craftspeople demonstrating their skills and wares, along with unique shops and horse-and-carriage tours.
Customized, guided group tours are available for 15 people or more.
A popular after-dark adventure is the Official Colonial Williamsburg Ghost Walk. And your group will not want to miss a stop at the ongoing excavation on South Nassau Street of the first permanent location of the city's Historic First Baptist Church, perhaps the nation's oldest Black church, established secretly in 1776 by enslaved and free worshippers.
Also on South Nassau, adjacent to the Historic Area, are the co-located DeWitt Wallace Decorative Arts Museum, which showcases British and American fine and decorative arts from 1670-1840, and Abby Aldrich Rockefeller Folk Art Museum, home to one of the nation's premier collections of American folk art. In 2020 they completed a $41.7-million expansion, adding 65,000 sq. ft. in exhibition space as well as a new visitor-friendly entrance.
First-rate accommodations and amenities often are available at value pricing. Colonial Williamsburg Resorts features three properties, with 67,000 sq. ft. of meeting space. Williamsburg Inn, founded by John D. Rockefeller, recently completed a $8 million facelift to its iconic ambience. Added were a new signature restaurant, a reflection pool at the entrance, and updated event spaces that include an expanded Queen's Terrace for larger functions. There are also 62 recently enlarged guest rooms.
Williamsburg Lodge, Autograph Collection, also part of Colonial Williamsburg Resorts, has recently been upgraded, with new furnishings in keeping with the Colonial era. This hotel, another stirring example of period elegance, has 323 guest rooms.
All Colonial Williamsburg employees have received special training to limit the risk of Covid-19 infection. Face coverings are required in many areas and suggested while strolling the historic streets and other outside spaces.
Hampton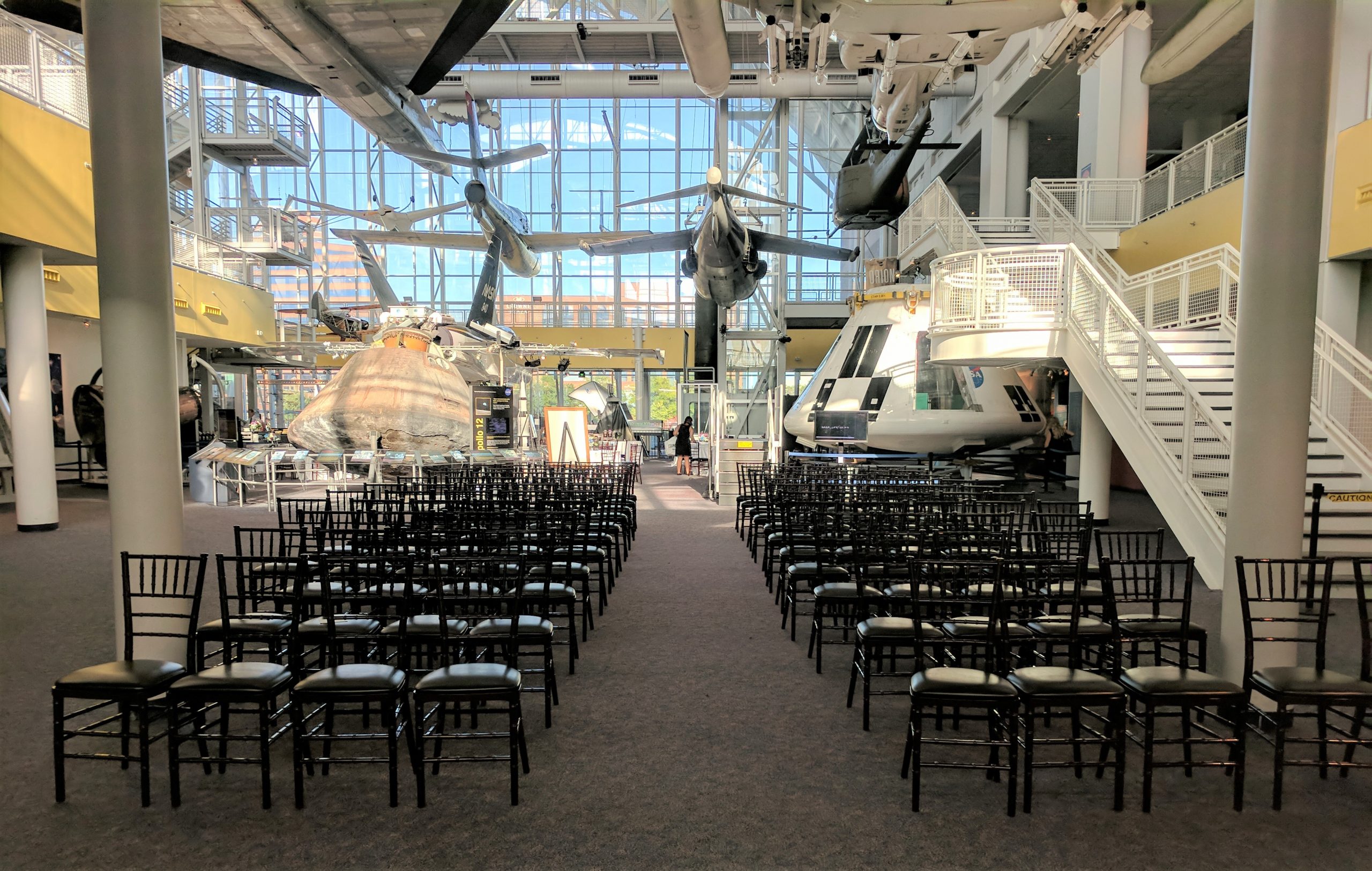 In the heart of coastal Virginia between Williamsburg and Virginia Beach and in short driving distance to a myriad of world-class attractions, this seaside city is 410 years in the making and has lots to share, new and old.
Top attractions include Virginia Air & Space Science Center (VA&SSC), located downtown, where spacious galleries have plenty of room for social distancing. It's also the official visitor center for NASA Langley Research Center. A new Space Explorer Gallery opened in December, with dozens of interactive exhibits. Groups can be hosted for seminars, seated dining and receptions in the Main Gallery, Observation Deck, Aerospace Library, or even the newly redone 3D IMAX Theater.
Groups also love the history, architecture and nature to be experienced on a self-guided walking tour of Fort Monroe, largest stone fort in the United States. While there, make a stop at newly opened Oozlefinch Craft Brewery. Or incorporate that visit into a 400 Years Forward Tour that explores Black history in Hampton, starting at the fort—where the first "twenty and odd" enslaved Africans landed on Virginia soil in 1619—to the Emancipation Oak, said to be where President Lincoln's Emancipation Proclamation was read aloud for the first time in the South. (At 98 feet in diameter, its mighty presence is designated as one of the Ten Great Trees of the World by National Geographic Society.) Other stops on a two-day, self-guided itinerary include Hampton University Museum and Hampton History Museum.
For $39 a person, Visit Hampton offers a mobile pass that mixes history, adventure, water recreation and pure fun. It gains admission to VA&SSC, a harbor cruise, Hampton History Museum and Hampton Carousel, a restored 1920s wooden merry-go-round.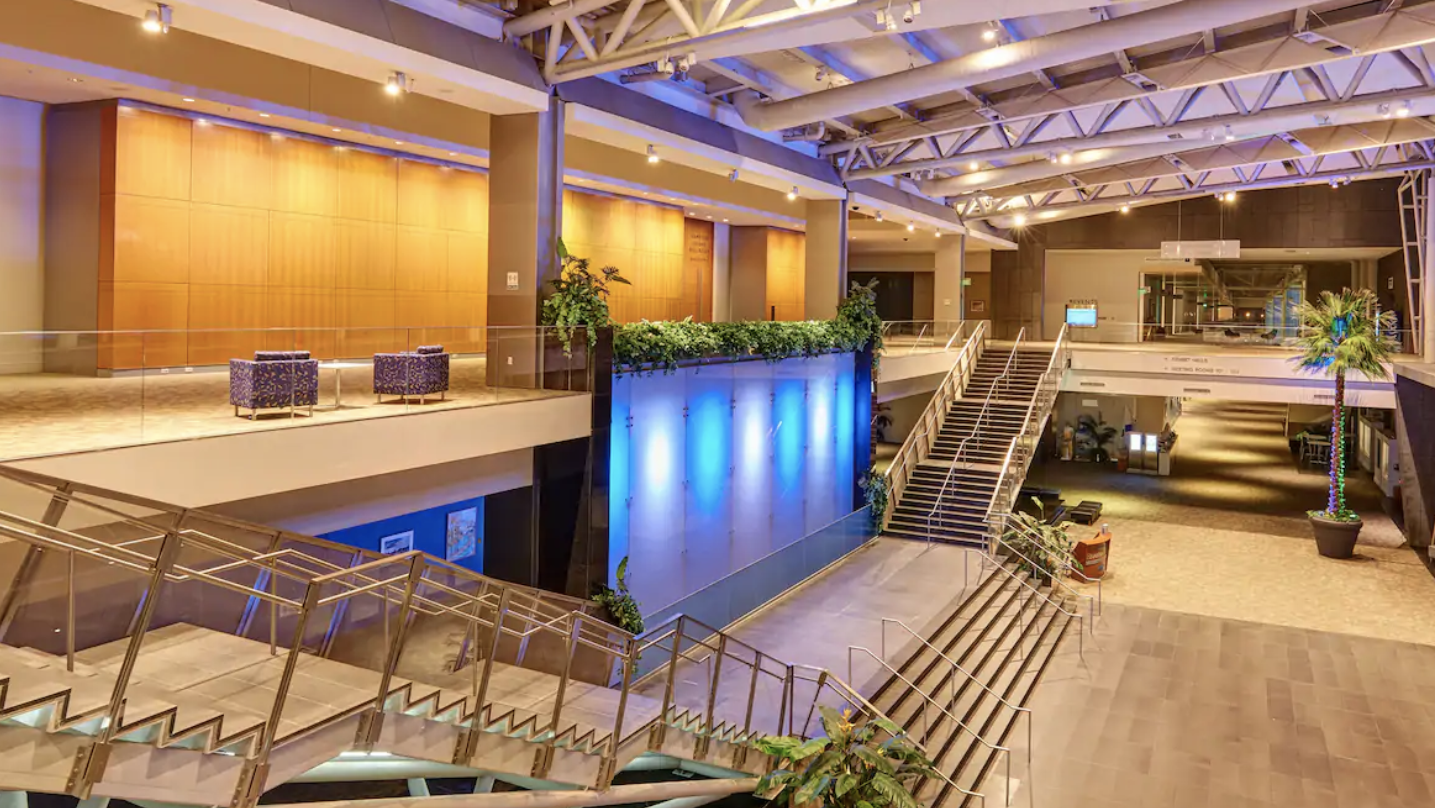 Tech-forward, 344,000-square-foot Hampton Roads Convention Center has won GBAC STAR accreditation. It's connected to Embassy Suites by Hilton Hotel Convention Center & Spa (295 guest rooms, 4,946 sq. ft.) and an adjacent 84,000-square-foot arena.
Newly remodeled and rebranded, The Landing at Hampton Marina, Tapestry Collection by Hilton (11,182 sq. ft. of meeting space, 173 guest rooms) will open downtown next month. The waterfront hotel is within walking distance of Hampton University, VA&SSC, harbor tours, dining and breweries.
Virginia Beach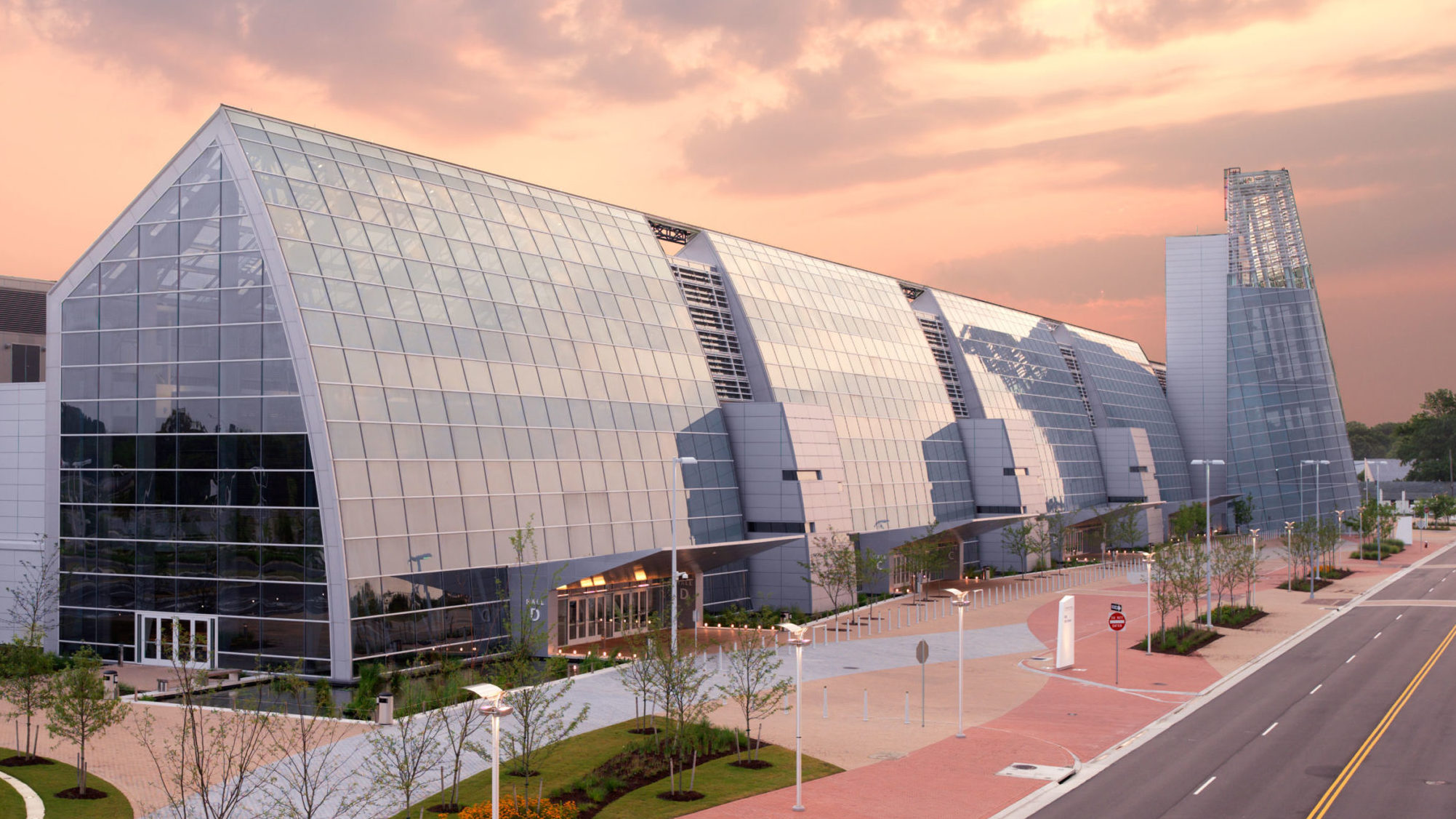 The state's most populous city—some 450,000 residents—Virginia Beach is a resort city with 35 miles of Insta-worthy beaches and a 3-mile boardwalk overlooking the surf. Hotels line the oceanfront and cluster around Virginia Beach Town Center. At the same time, there's a hip, affordable uptown area with free parking, retail, entertainment and culture and ViBe Creative District near the oceanfront, which showcases local artisans and murals by street artists.
Military Aviation Museum is home to the world's largest collection of aircraft from the two world wars that still fly; events can be hosted in the museum, hangars and outdoor spaces. Another unique experience is Edgar Cayce Hospital for Research and Enlightenment, founded in 1928 by the world-famous psychic and "father of holistic medicine." Group tours feature a film about Cayce's legacy, a look around the historical facility, an interactive experiential or spa treatment and time for the bookstore and gift shop, library, a labyrinth walk, or meditation in the garden overlooking the Atlantic.
Virginia Beach Convention Center (VBCC) is architecturally stunning and LEED Gold certified. It has 516,522 sq. ft. of exhibit space with high-grade air purification and touchless lighting. Over the past year, VBCC has successfully held multiple small meetings and a few consumer shows without any infections traced back to these events. Newly opened Virginia Beach Sports Center, located on the same campus as VBCC, offers over 115,000 sq. ft. of court space and an 85,000-square-foot indoor hydraulically banked track. It's the East Coast's largest indoor sports complex and is steps away from local shops, restaurants, and attractions, including the boardwalk and its salty views.
On the hotel front, Marriott Virginia Beach Oceanfront opened last year, with 305 guest rooms and 25,000 sq. ft. of meeting space. Part of Cavalier Resort, sister Historic Cavalier Hotel (85 guest rooms and 4,721 sq. ft.) and its famed Tarnished Truth Distillery and SeaHill Spa are just across the street.
Delta Hotels Virginia Beach Bayfront Suites, a reflagging of Virginia Beach Resort Hotel & Conference Center, has wrapped up a $25 million renovation of its 295 one- and two-bedroom options to become the newest and only hotel on Chesapeake Bay—and it even comes with a private beach. The hotel's signature restaurant, Tin Cup Kitchen + Oyster Bar, offers a robust oyster menu and coastal cuisine, on an expansive bayfront patio. Overall, the property has 12,257 feet of indoor and outdoor event space.
Apex Entertainment at Town Center offers 85,000 sq. ft. of indoor entertainment possibilities in the downtown area, including 3,000 sq. ft. of flexible private meeting and event space that can accommodate 10 to 200 guests. From bumper cars, ax throwing, laser tag, sports simulators and mini golf to a go-kart track, ropes course and bowling, teams can be built and strengthened without the threat of weather. Casual dining is also available.
Excellent outdoor settings for groups include the outdoor plazas at Virginia Beach Sports Center and Sandler Center for the Performing Arts in Town Center as well as the lawn and terraces at Marriott Virginia Beach Oceanfront and Historic Cavalier Hotel.
Love in the North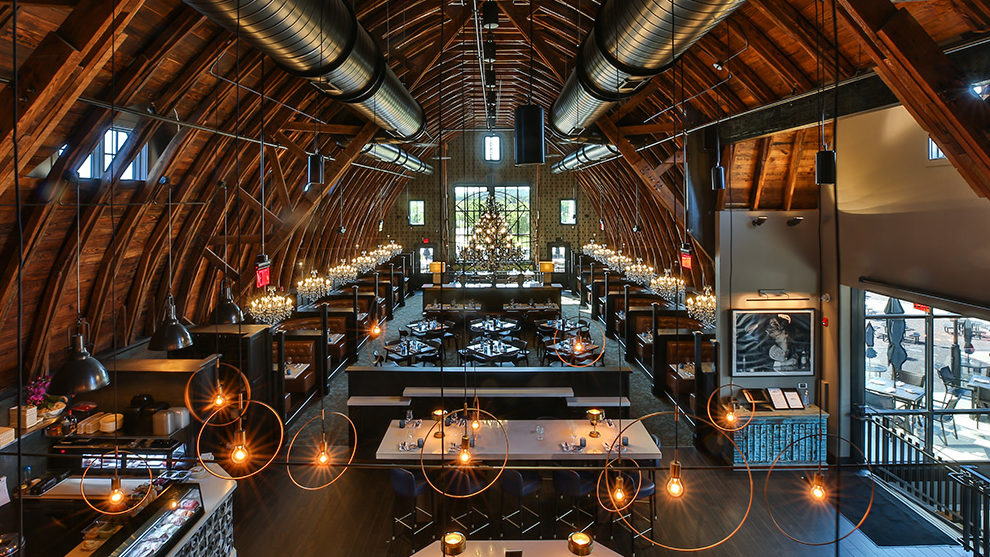 There's plenty to love in the rest of Virginia, too. Other regions offer their own distinctive blends of history, coast, genteel countryside and urban excitement. And in northern Virginia, add the lure of nearby D.C. to the lovable mix.
Two of the newest attractions in northern Virginia couldn't be more different from each other. The first, National Museum of the United States Army, opened its doors for the first time on Veterans Day 2020. It sits on 84 acres at Fort Belvoir, and honors more than 240 years of Army history and our nation's soldiers—past, present and future. In addition to interactive exhibits, it boasts an Experiential Learning Center (ELC), the Army Theater and the Medal of Honor Experience.
After hours, groups can enjoy exclusive access to the ELC and meet in the theater, which has a 300-degree screen and a sensory system that promises to "envelop the viewer in sight, sound and movement." The museum also offers outdoor spaces for receptions.
The Black Sheep: Whiskey + Wine + Noshery, in Manassas, occupies a converted, two-story dairy barn with beam-vaulted ceilings while showcasing local farms and farmers. The vibe is fun and casual at this 1929-vintage structure, which has a dedicated arts and entertainment space as well as private dining rooms in the barrel-aging quarters, and outdoor seating for small gatherings.
New again on the lodging front is venerable Lansdowne Resort and Spa, in Leesburg, which recently upped its appeal as a retreat-style resort for team building, conferences and meetings with a full renovation and redesign of its 296 guest rooms. It also offers 55,000 sq. ft. of function space, two ballrooms, 37 dedicated meeting rooms and a 126-seat amphitheater.
One of the best ways to savor 476-acre Lansdowne's legendary hospitality in the fresh air is on the 3,500-square-foot Outdoor Pavilion, which features poolside event space.
Resources
Visit Hampton
Visit Virginia Beach
Visit Williamsburg