Majestic scenery and exclusive activities reward excellence
Zoom calls may work well for Monday morning check-ins, but as a motivating activity, they are lacking in the inspiration department. Incentive Research Foundation's 2022 Industry Outlook found that recruiting, retention and engagement are critical in the era of The Great Resignation, making incentive programs an essential business function when the landscape for talent is highly competitive. Companies are increasing their spend per person and expanding the ranks of who qualifies for rewards.
IRF reported that group incentive travel awards are considered "very" or "extremely" motivating by 80% of respondents. And what is more motivating than the opportunity to ski on trails once traversed by Olympic athletes, watch a Broadway-style production in an outdoor amphitheater surrounded by sheer red rock faces or go dinosaur hunting before dinner at The Museum of Ancient Life? In total, the state is home to 43 state and five national parks. That is almost 23 million acres to explore, fish, ski and enjoy.
We dug into the motivational opportunities in Utah where "meetings are elevated" and came back with these treasures in Salt Lake City, Park City, Provo, Heber Valley and Zion.
Salt Lake City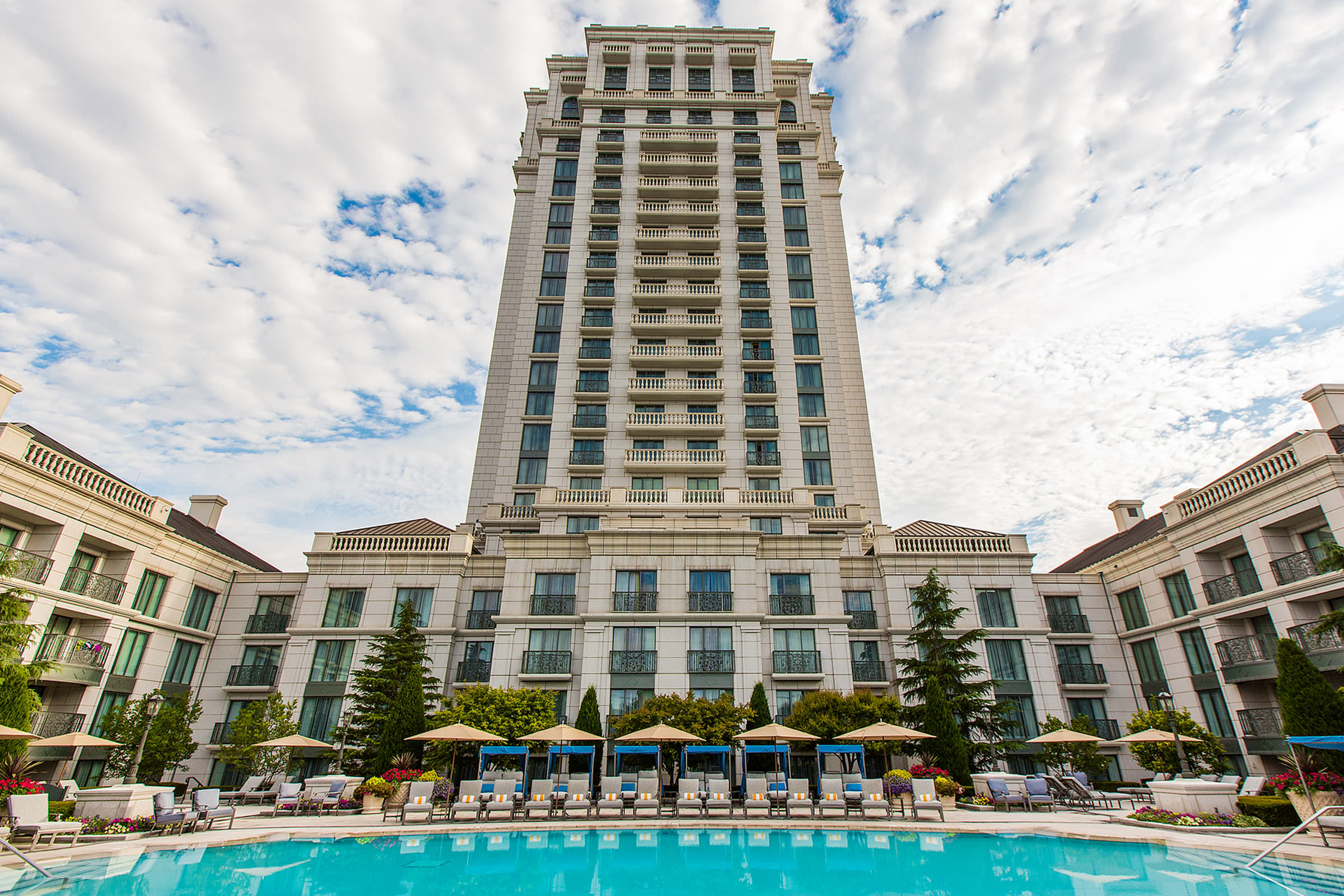 As a Delta hub, Salt Lake City International Airport (SLC) makes getting away easy with 700 daily non-stop flights and a smooth transition to town via Trax light rail, which runs every 15 minutes.
The big news is that a new Hyatt Regency Salt Lake City convention hotel is opening in the fall. It will feature 700 guest rooms and 60,000 sq. ft. of meeting space adjacent to Salt Palace Convention Center's 164,000 sq. ft. of meeting space configured in 700 flexible rooms. Hyatt Regency will have technology-forward conveniences inside, including a broadcast lounge and sweeping views of snowcapped mountains from the sixth-floor rooftop event terrace.
The 15,000 tech startup employees attending Silicon Slopes Summit in September at Salt Palace will have lots of choices for where to chill when not taking meetings. AC Hotel Salt Lake City Downtown opened in 2018 with 164 guest rooms and more than 1,000 sq. ft. of meeting space for regrouping before heading off to team adventures.
Two Salt Lake City meetings favorites, The Grand America Hotel (100,000 sq. ft. of meeting space and 775 guest rooms renovated in 2019) and Little America Salt Lake City (25,000 sq. ft. of meeting space and 850 guest rooms) were certified GBAC-STAR safe along with Salt Palace and Mountain America Exposition Center for meeting 20-point sanitation protocol standards. "This is a key step in our goal to ensure Salt Lake County is the safest place in the nation to visit and conduct business," said Kaitlin Eskelson, president and CEO of Visit Salt Lake, when the accreditation was awarded.
After business hours, the city heats up even more. Salt Lake City is now home to a bubbling craft beer culture with 32 breweries serving up unique tastes and experiences. One of the oldest, Wasatch Brewery maker of Polygamy Porter, also hosts events at its rustic-chic Sugar House location.
Read More: Crafty and Contemporary in Dallas, Philadelphia, Chicago and Utah
Park City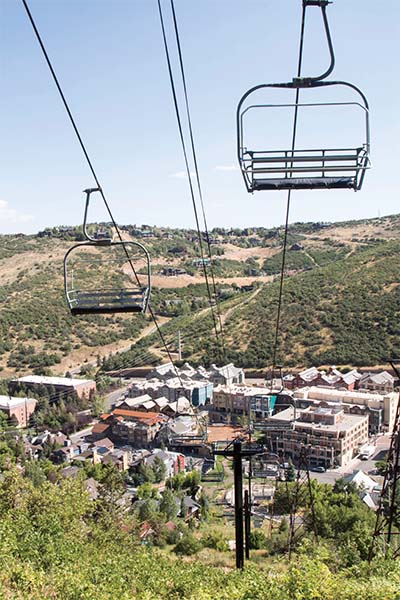 The world-famous incentive destination of Park City, 40 minutes from Salt Lake City, offers three resorts with very different appeal for different types of incentive experiences. For big impact, Park City Mountain, home of the 2002 Winter Olympic Games is the largest resort in the country after Vail Resorts merged Park City and Canyons in 2015. Slope-side Deer Valley is a sophisticated escape and getting even better as Alterra Mountain Company recently announced it is investing $20 million in the property.
For the adventurous, Woodward Park City is a massive campus that includes dedicated areas for year-round, day and night, indoor and outdoor adventures. From snowboarding, skiing and tubing to skateboarding and parkour (athletic obstacle navigating), you'll find a playground of over 9,300 skiable acres.
New on the mountain is contemporary ski-in/ski-out Pendry Park City in Canyons Village at Park City Mountain. With 153 guest rooms, 7,000 sq. ft. of meeting space, full-service Spa Pendry and Kita Japanese grill, the property makes everyone feel special.
Montage Deer Valley (220 guest rooms and 20,000 sq. ft. of meeting space) and The St. Regis Deer Valley (172 gust rooms and 7,000 sq. ft. of meetings space) were both renovated in 2019.
The community of 30 properties with 125,000 sq. ft. of meeting space and 4,000 guest rooms is focused on hosting sustainable programs and screens groups for their commitment to respecting the culture, traditions, nature and wildlife of the destination. The mountains are fragile ecosystems and require a commitment from visitors and groups, alike, to care for the outdoors and respect local residents.
"Be prepared to answer some very specific questions about group behavior," notes Tonya Sweeten, vice president of group sales at Visit Park City. "These are the details that are being viewed as critical, as hotels seek out groups that match the town's expectations. We want to match room blocks with the kind of groups that pledge to keep our rivers clean, respect local trail etiquette and maybe even seek to give back to the local community as part of their visit.
"These are the kinds of things that make a group attractive to Park City and, hopefully, draw the kind of interest from groups who recognize the importance of demonstrating trust and treading lightly on open space so the area can welcome them back year after year," she said.
Unexpected Zion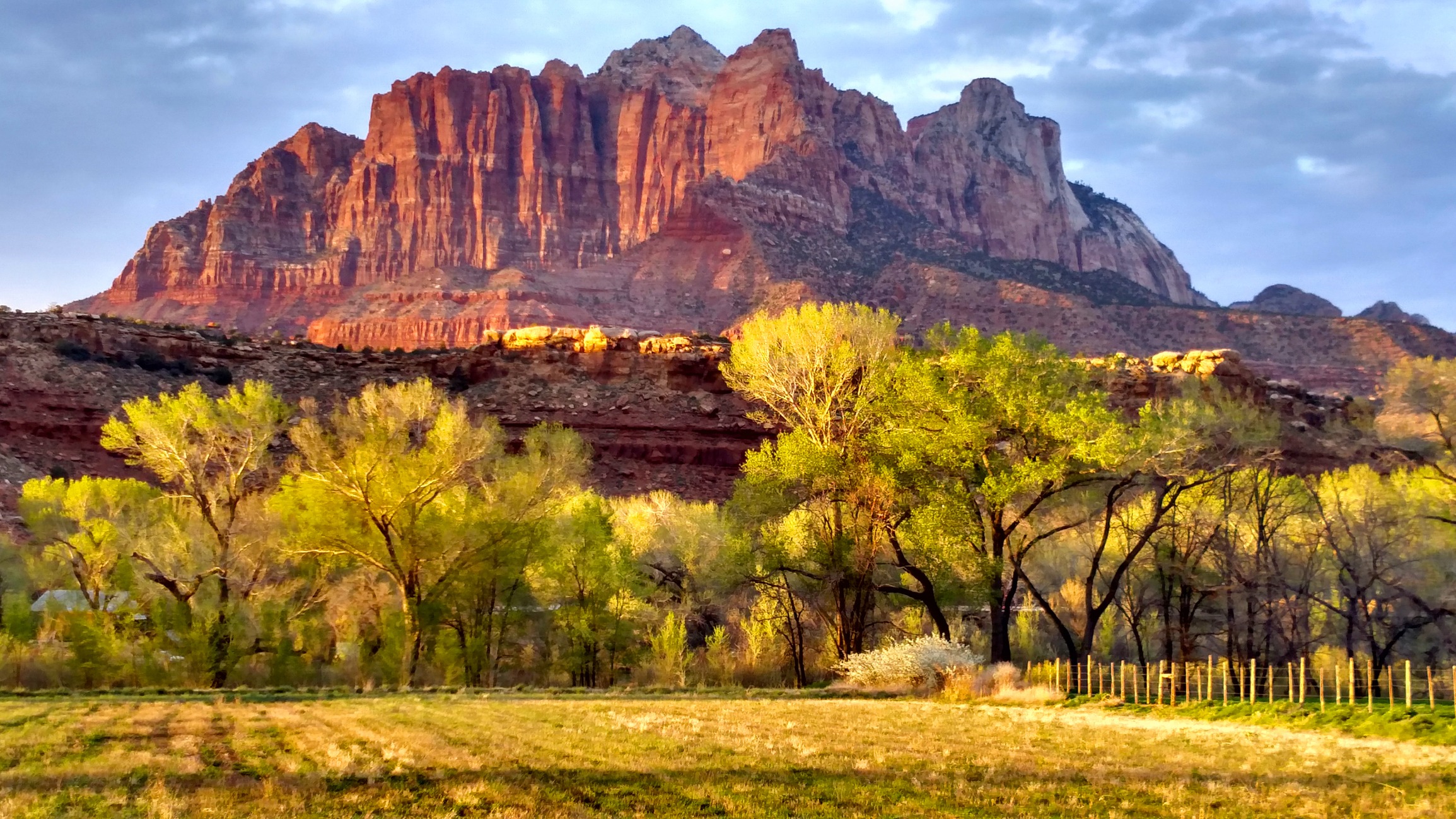 One of the bucket-list destinations in the world is Zion National Park in southwest Utah. It is the second-most-visited park in the country. "The beautiful landscape speaks for itself," said Jacqueline Grena, meeting and convention sales manager with Greater Zion Convention and Tourism Office. But it is also much more than dramatic red cliffs. "You'll walk away thinking 'I had no idea Greater Zion had so much to offer,' from this unexpected destination."
It offers a chance to disconnect, re-energize, and experience exhilarating adventures. Possibilities range from UTV rides through sand dunes to a Broadway-style production at Tuacahn Outdoor Amphitheatre, where red-rock cliffs are "back of the house."
Iconic hikes, such as Angel's Landing and The Narrows are just the tips of the proverbial mountain. Snow Canyon State Park, Kayenta Arts Village, and the eclectic shops/galleries in the town of Springdale also draws gasps of delight.
Grena shared that nightlife in downtown St. George is thriving with the opening of several bars, shops, and restaurants in the historic town center.
Glamping is becoming increasingly popular with new options in Zion Wildflower, Open Sky and Weeping Buffalo that offer unique accommodations and incredible views of the night sky. "Their proximity to Zion also makes them perfect for incentive groups eager to make the most of their time in the park," Grena added.
Provo
Utah Valley was dinosaur central 75 million years ago and the former residents left behind reminders of their glory days in the hills around Provo, making the destination a natural fit for groups interested in learning more about the planet's wild past. BYU Museum of Paleontology houses a Utahraptor in its 5,000-square-foot addition that was the muse for the Velociraptors in the "Jurassic Park" movies. The Museum of Ancient Life and Natural Curiosity at Thanksgiving Point in nearby Lehi showcases one of the world's largest displays of mounted dinosaurs. Venue buyouts in the Velvet Room or outdoors are available.
An expanded Provo Municipal Airport (PVU) debuting in the fall will draw even more high performers to the area. Provo Marriott Hotel and Conference Center (329 guest rooms and 24,590 sq. ft. of meeting space) is next door to Utah Valley Convention Center's 85,000 sq. ft. with plenty of room for that gala dinner.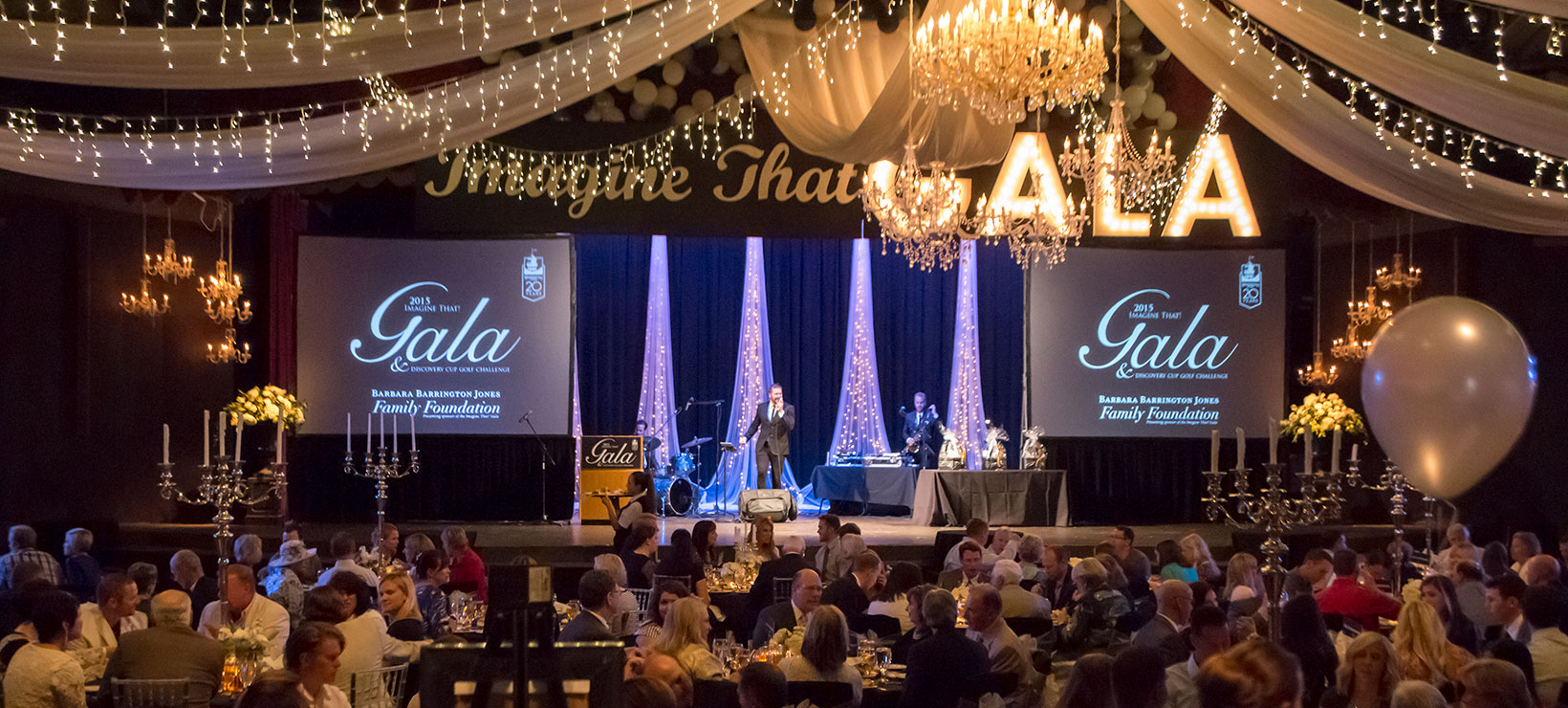 Après conference, Sundance Mountain Resort's 2,600-acre recreation area is 20 minutes from downtown. Explore Utah Valley Destination Sales Manager Erin Scott explained that the diverse terrain of the area lends itself to activities that fit every thrill level from ziplines to hikes and garden strolls.
Heber Valley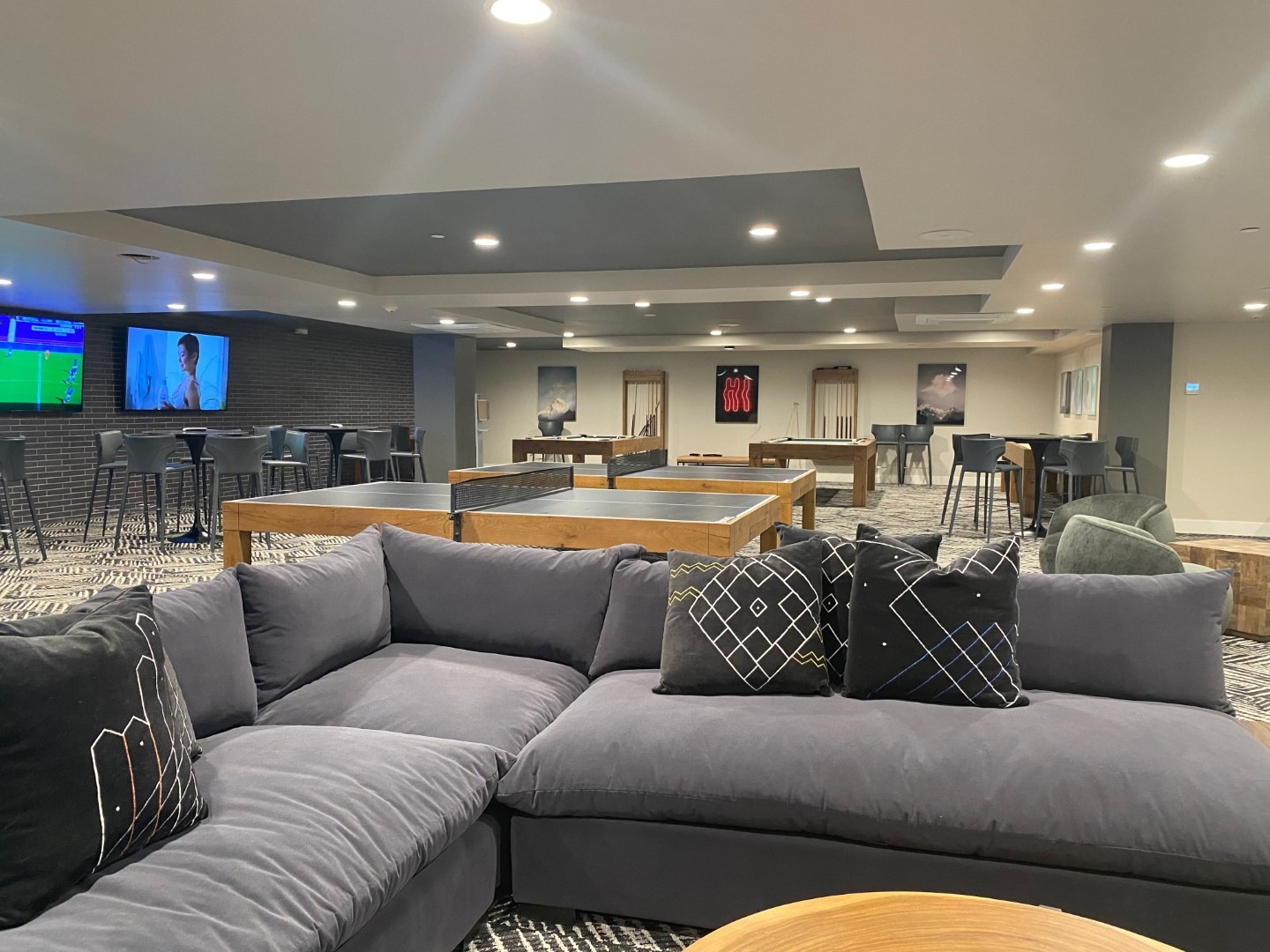 Midway between Provo and Salt Lake City is the alpine get-away of beautiful Heber City. Activities include the longest over-water zipline (3,900 feet), 90 holes of mountain golf and the true draw, Homestead Crater 96-degree geothermal springs tucked in the soaring limestone rock, 65-ft. deep pools of melted snow steeped with minerals relax the body and mind.
Jana Brown, destination sales manager with Heber Valley Tourism shared that some new developments are "gamechangers" for the area. Black Rock Mountain Resort is bringing a 5,000-square-foot conference center, indoor-outdoor ice rink and luxury condominium guest rooms with views of Jordanelle Reservoir and Deer Valley. Two-story penthouses include private decks to take in the Wasatch Mountain vistas.
Then in 2024, Mayflower Mountain Resort is scheduled to open with 400 guest rooms and 65,000 sq. ft. of meeting space.
Resources
Explore Utah Valley
Greater Zion Convention & Tourism Office
Heber Valley Tourism
Visit Park City
Visit Salt Lake City
Visit Utah