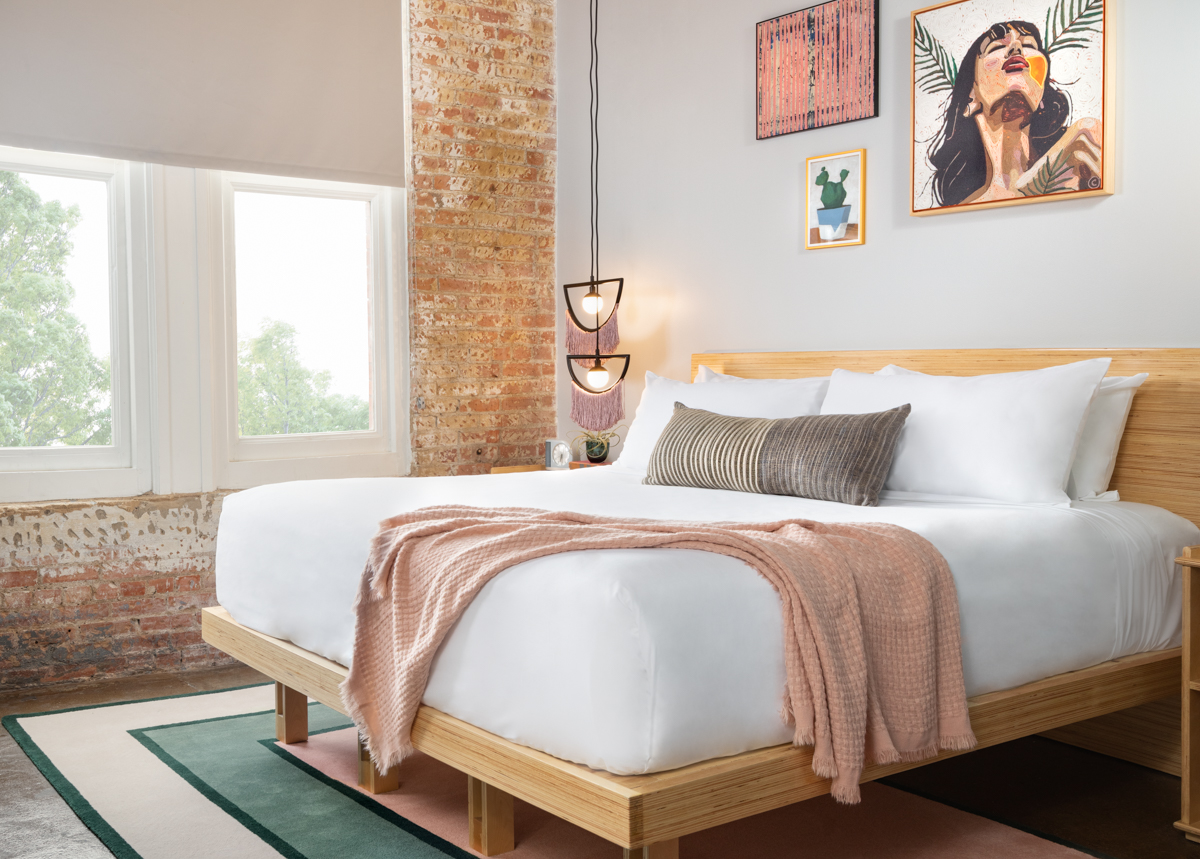 This renovated and rebranded South Dallas stay, revamped by Studio 11 Design, boasts 7,000 sq. ft. of event space and 76 guest rooms, just three blocks from downtown Dallas galleries, museums, breweries and coffee shops. The art-infused property features local talent, from paintings to plating. On-site Chef's Palette offers up a dynamic menu based on local ingredients, to be enjoyed in the eclectic dining space amid the drama of heavy curtains, exposed walls and Chesterfield benching.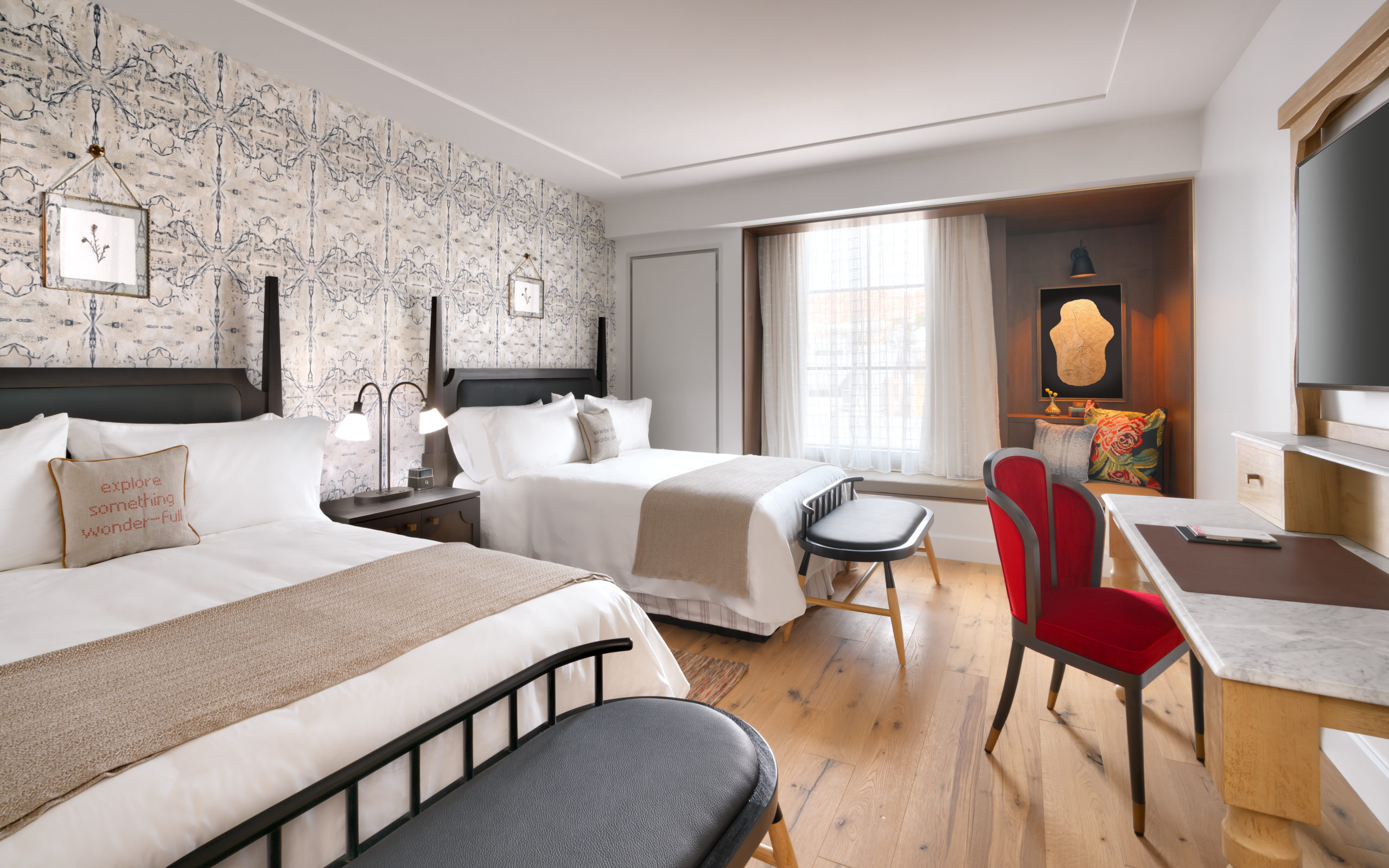 This Marriott Autograph collection property in the greater St. George and Zion National Park area is for the wanderer, exemplified by the hotel's mountain-bike valet service. This may be the first time you've heard the term "pioneer chic," but it aptly describes the 60 textured, upscale rooms with craftsmen furniture and splashes of color.  Hyper-local restaurant Wood Ash Rye features hearty, chef-driven fare representing the local environment and history, including Utah-made spirits in its craft cocktail menu. The property provides for intimate meetings in its restaurant, rooftop terrace and private dining room.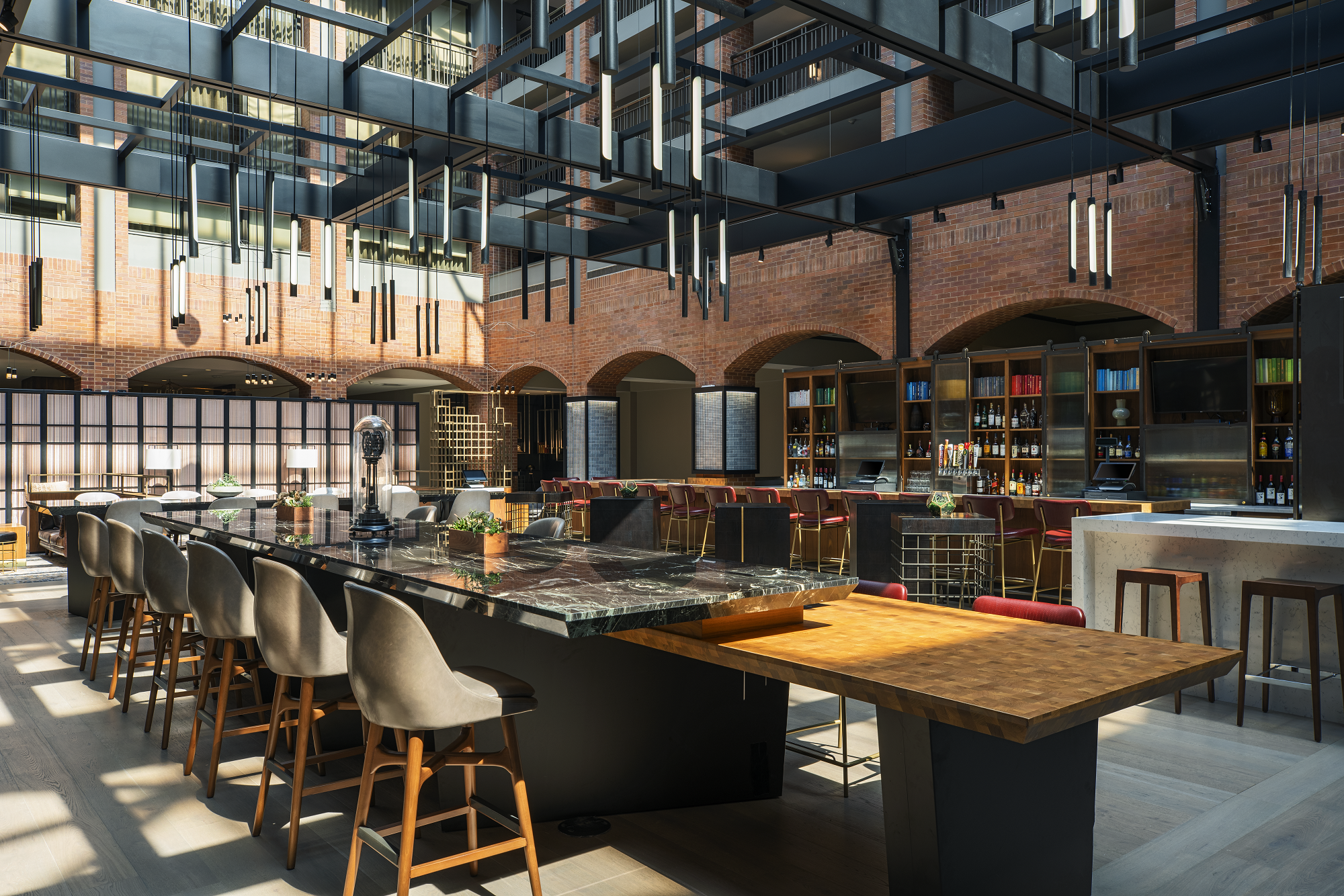 Formerly the Sheraton Philadelphia Society Hill, this property reopened, fully reimagined and rebranded, in the heart of Philadelphia's historic district in January. The 364 guest rooms are modern, sleek and bright, while the restaurant and public spaces showcase Philly style with brick, leather and metals, making for a classic, urban aesthetic. The venue features over 20,000 sq. ft. of event space, including the grand ballroom, which holds up to 550 guests. Also new to the property is a spacious 4,000-square-foot contemporary fitness center.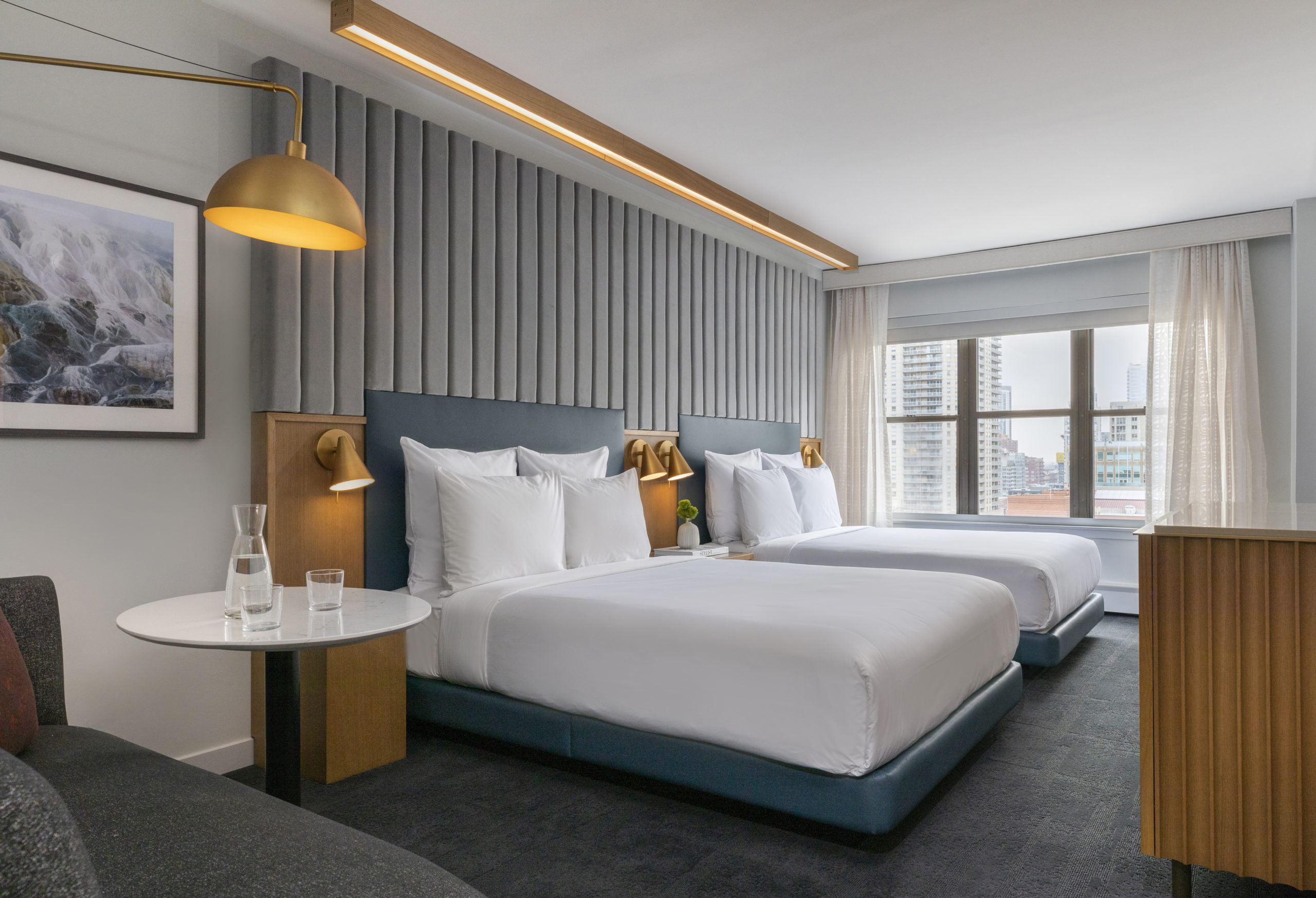 This hotel, the brand's ninth, is situated in the city's River North neighborhood, and has 297 guest rooms and 106 suites. Airy, modern rooms have large windows that frame the cityscape. Public spaces throughout the property provide cultural views, both framed and unframed, through rotating contemporary art and installations. The 10,000 sq. ft. of event space is unique not only for its natural light and fresh design, but also because it serves as a museum, open free to the public seven days a week when not booked, with complimentary docent tours.