San Antonio and Austin Have Become Hot Beds of Innovation
Groups have always enjoyed the Tex-Mex fare, barbecue and other traditional favorites in San Antonio and Austin, but a culinary explosion in both cities now has broadened the choices to include some of the most exciting and innovative dishes in the country.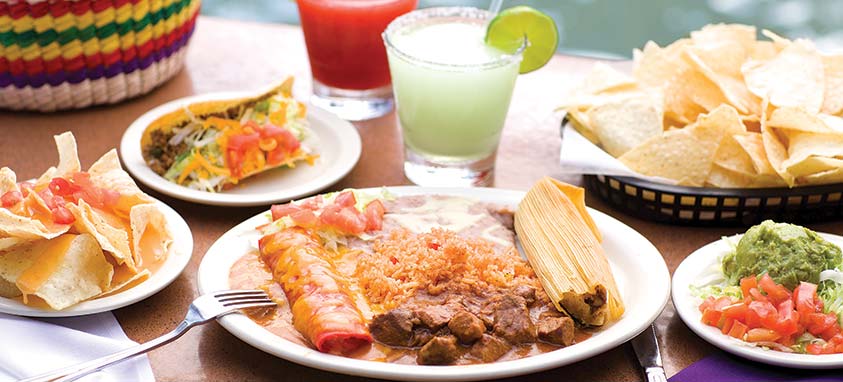 "San Antonio has long been known as the home of Tex-Mex cuisine," says Casandra Matej, president and CEO of Visit San Antonio. "We're famous for our delicious tacos, enchiladas, tamales and margaritas, but over the last decade, the culinary scene has evolved to what we like to call 'Tex-Next.' We've seen the addition of the prestigious Culinary Institute of America's San Antonio campus, which opened in 2008, and an infusion of chef-driven restaurants throughout the city."
While the institute has been a huge influence in updating and broadening San Antonio's culinary choices, the rapid increase in food trucks has also played a major role in both Alamo City and Austin.
"We've always had amazing barbecue and tacos, but now many of our fine-dining restaurants have emerged from the plethora of food trucks present in the city," says Steve Genovesi, executive vice president of Visit Austin.
Genovesi feels the culinary scene in Austin is changing in other ways, too.
"I think it's not only the food, but the people and decor of the establishments," he says. "It's a young professional vibe, and it's casual—where else can you find great eating at a picnic table in front of a food truck at 10 p.m.?"
From long-established traditional restaurants to adventurous new eateries and cutting-edge food trucks, San Antonio and Austin offer many options to planners. Here are some of the best of each.
San Antonio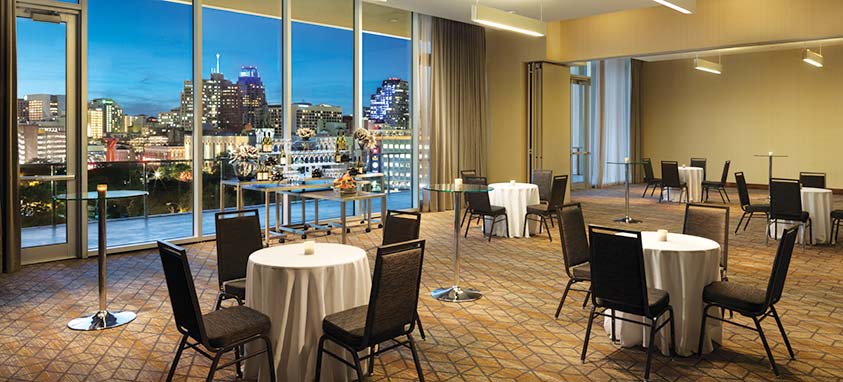 The city's culinary heritage began with the agricultural techniques of Native Americans who lived there for thousands of years. They later were blended with the flavorful foods of generations of immigrants, primarily from Mexico and Europe. Imaginative cuisine can be found throughout the city, earning it the designation as a UNESCO Creative City of Gastronomy in 2017.
"The designation confirms what many visitors have known all along—that San Antonio's cuisine is truly unique and authentic to our region," Matej says. "The dining scene is an important part of the fabric of this city, and part of the larger story of what makes it so appealing to visitors."
Fabulous Restaurants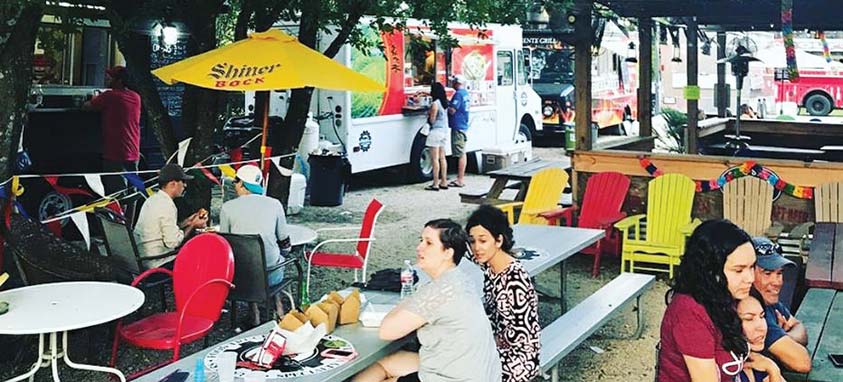 Mi Tierra Cafe y Panderia, located in El Mercado (Market Square), serves up some of the most authentic Tex-Mex food in the city. Tracing its roots to 1941, it's much more than a restaurant: Open 24 hours every day, it is a lively, multifaceted community gathering spot that also includes a bar, roving mariachis, a bakery, a gift shop and colorful murals. Two private rooms are available for groups, and can seat 200 and 50 guests, respectively.
Another acclaimed Tex-Mex establishment, Casa Rio, was the first restaurant to open on San Antonio's beloved River Walk, in 1946. The colorful umbrellas on the restaurant's patio, adjacent to the San Antonio River, have been iconic to the city for several decades. Four private rooms—as well as riverboats—are available for group dining.
Groups interested in sampling the German influence on San Antonio's cuisine often opt for Schilo's, which opened in 1917, making it the oldest restaurant in the city. Situated near Henry B. Gonzalez Convention Center, it's known for authentic German sausages and schnitzel, among other items. Another German restaurant, The Guenther House, is located in the former home of the Guenther family, who started Pioneer Flour Mill on the banks of the San Antonio River in 1859. The restaurant is famous for its pancakes, waffles and baked goods. Private dining options are available at Guenther House, which also has a museum and shop.
The student-run restaurant, Savor, opened in January on the grounds of Culinary Institute of America (CIA), on the River Walk. Savor offers seasonal, modern American cuisine based on CIA's curriculum, which also teaches cuisines and techniques from throughout the world. The institute's world-class chefs and hospitality instructors lead students, who prepare and serve dinner as part of their associate degree studies.
Chef Elizabeth Johnson, formerly an instructor at CIA, is the driving force behind Pharm Table, which is acclaimed for its innovative cuisine and Ayurvedic approach to healing through food. The downtown restaurant is a leader in providing a modern, organic take on the city's culinary traditions: Menus include dishes such as quinoa tamal bowl, farm-to-table tacos made with pickled vegetables; and Mexican Huarache, featuring a quinoa masa "sandal" filled with smoky, black-bean, fennel puree.
Locals love the unique spin that beloved chef Johnny Hernandez puts on his classic American burgers by infusing them with Mexican ingredients at Burgerteca—with locations along the River Walk's Mission Reach and AT&T Center. "Flavorful options such as the Al Pastor Burger and the La Enchilada Burger are sure to please those looking for something different, and diners can finish their meal with Mexican-style ice cream and paletas for dessert," Matej says.
The thriving Pearl District contains more than 15 chef-driven restaurants, including Botika, which features Chifa (Chinese-Peruvian) and Nikkei (Japanese-Peruvian) fusion cuisine. It's led by chef Geronomo Lopez, a native of Caracas, Venezuela, who formerly served as executive chef and instructor at CIA. Private group dining is available.
Exceptional Food Truck Parks
Just a few years ago, the food trucks in San Antonio could be counted on one hand. Now, they can be found in several parts of the city, serving everything from sushi to homemade pizza and gourmet sandwiches. One of the best ways for groups to enjoy the city's food truck culture is by visiting one of the many food truck parks.
Situated near The University of Texas at San Antonio campus, The Block features some of San Antonio's best food trucks, in which many of San Antonio's top chefs serve innovative, gourmet dishes prepared from fresh ingredients. Groups can relax in the serene, park-like setting, which contains a full bar, several screens to watch popular sporting events and a 1,500-square-foot covered patio.
The 151 Food Park is known for trucks that give patrons plenty of new items to try each week. It's adjacent to 151 Saloon, along Texas State Highway 151. Groups can also order beer and cocktails from the saloon's pass-through window.
The Rose Bush in Midtown offers a wide variety of dishes, including a taste of the finer side of food truck dining. Popular choices include seafood offerings from Krab Kingz and comfort food from Philly's Phamous Cheesesteaks. Indoor and outdoor seating are available.
Located in Leon Springs, an unincorporated community 19 miles northwest of downtown San Antonio, The Point Park & Eats is San Antonio's first family-friendly Texas ice house, food truck park and coffee house. The trucks showcase a variety of cuisines, ranging from Tex-Mex to Vietnamese, Chinese and burgers. Groups can enjoy an open-air bar with more than 100 craft beer offerings, as well as house-made sangria, margaritas and wine.
Choice Meeting Spaces
Grand Hyatt San Antonio celebrated its 10th anniversary last year with a $19 million renovation of its 1,003 guest rooms, bar, corridors and lobby. Also, the 115,000 sq. ft. of indoor and outdoor meeting space received stylish upgrades and was modernized with advanced lighting, reader boards and the latest audiovisual creations. The property is located along the River Walk and next to Henry B. Gonzalez Convention Center, which provides another 514,000 sq. ft. of contiguous exhibit space and 86,500 sq. ft. of column-free multipurpose space.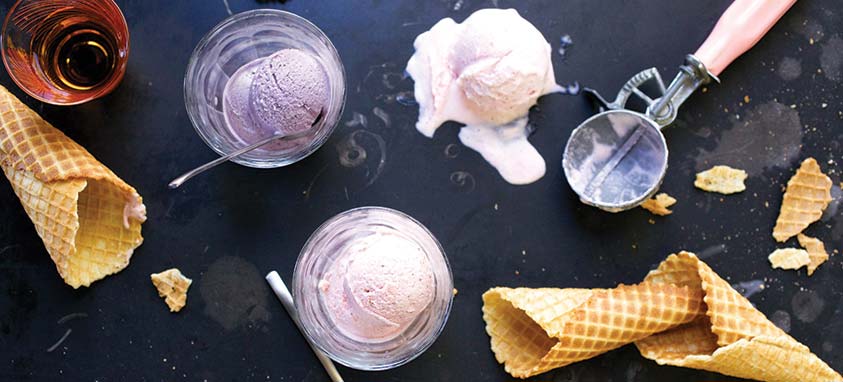 Hyatt Regency Hill Country Resort and Spa finished a full renovation of its Rogers- Wise Pavilion last year. The pavilion provides 8,800 sq. ft. of the more than 100,000 sq. ft. of meeting space at the resort, which has 500 guest rooms.
San Antonio's newest River Walk hotel, the dual-branded Hampton Inn & Suites (with 122 guest rooms) and Home2Suites by Hilton (with 91 guest rooms), offers great views of the river and easy access to many downtown attractions. Meeting space will be added.
Set to make its debut late this year, Canopy San Antonio River Walk will integrate the Civil War-era Alamo Fish Market Building into its 22-story design. The hotel will feature 195 guest rooms, 3,000 sq. ft. of meeting space and a restaurant with an outdoor terrace overlooking the River Walk.
Thompson San Antonio Hotel and The Arts Residences, a $116 million tower on the River Walk, is scheduled to open in early 2020 with 167 guest rooms and 66 luxury condominiums. It will be a boutique, lifestyle property that will include a rooftop bar with panoramic views of downtown San Antonio and a street-level, chef-driven restaurant. More than 5,000 sq. ft. of meeting and event space, including a 3,600-square-foot ballroom, will be available.
Austin
World-renowned for its creative, highly varied music scene, Austin is also home to gorgeous outdoor spaces, a prominent university (The University of Texas at Austin), world-class museums—and a distinctive culinary scene that blends perfectly with the city's laid-back, innovative nature, as well as its slogan: Keep Austin Weird.
"Even our fine dining is still casual and fresh from the farm," Genovesi says. "Many of the chefs are doing their own take on popular foods and showing their entrepreneurial spirit."
Fabulous Restaurants
Emmer & Rye focuses on seasonally inspired and local cuisine in its menus, which change daily. It mills heritage grains for pastas, breads and desserts, and sources whole animals for its meat dishes. An in-house fermentation program enables the restaurant to capture flavors at their peak and preserve them for the off-season. Group dining for up to 200 is available.
Located in the Second Street District, Second Bar & Kitchen combines seasonal ingredients with local artisan products to create a sublime experience. It offers small plates for sharing, salads, pizzas, entrees and desserts. Three private event spaces, one of which can accommodate up to 100 people for a reception, are available for groups.
Jo's Coffee opened on South Congress Avenue in 1999 and has been serving coffee, tacos and sandwiches ever since. It's also a great place for people watching, but it may be best known for its green exterior wall with "i love you so much" handwritten on it. In 2010, local musician Amy Cook used a can of red spray paint to convey her love to partner Liz Lambert, majority owner at Jo's. Hundreds of people began flocking to the wall, taking photos with friends and lovers, and posting them online. The postings quickly went viral and remain popular.
Wu Chow brings authentic, farm-fresh, modern Chinese food to the heart of downtown Austin, offering dishes representative of all eight styles of Chinese cuisine, as well as dim sum service on Sundays. Through its local farm and ranch partnerships, Wu Chow can provide guests with fresh, regionally influenced dishes. Group rentals, including full buyouts, can be arranged.
Sway Thai, with restaurants in north, south and west Austin, is an Australian-style Thai restaurant. It features modern Thai dishes, including the Son in Law, with a crispy egg and braised pork shoulder; Tiger Cry, with char-grilled hanger steak and red chili nahm jim (dipping sauce); and Thai Tea Affogato. Private events can be arranged at the West Lake Hills location.
Epecerie Cafe and Grocery in the Central District combines the flavors of Louisiana fare and authentic French food. The porchetta sandwich, for instance, is similar to Louisiana's classic muffuletta sandwich, but with a few twists: The restaurant uses the French technique of porchetta di testa, which involves rolling pork head meat, and adds frisee, a plant not usually found in the muffuletta.
A breakfast and lunch trailer in the Central District, Paperboy, is known for its thoughtfully curated dishes, which use simple, quality ingredients, as well as its house-made bread, juices, sauces and preserves. Later this year, Paperboy will open a restaurant on the same site featuring casual dining, new indoor and outdoor seating, a rooftop patio and garden, and a grab 'n' go window that serves coffee, pastries, breakfast hand pies, quiche and more.
Located in downtown Austin, Gelateria Gemelli makes gelato in small batches using organic milk and cream from Organic Valley Co-op. The shop sources only the best ingredients, often from local suppliers such as Austin Orchards and Springdale Farm. Everything is fresh, and the flavors change with the seasons. The gelato-making process begins with the base, which is pasteurized in-house. Controlling the pasteurization process allows Gelateria to ensure the highest-quality product possible, with no commercial stabilizers or emulsifiers.
Exceptional Food Trucks Parks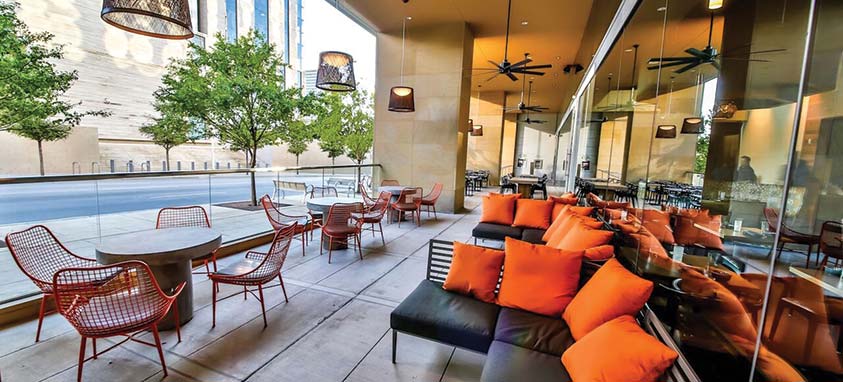 Austin's food truck culture is one of its claims to fame, because of both the quality of the food and the abundant supply (more than 1,000, with additional trucks popping up regularly). Many of the trucks are in food truck parks, where groups can experience this intriguing culture and sample a variety of cuisines.
"No Austin visit is complete without a park-and-eat experience at any one of our many personality-plus food truck and trailer venues," Genovesi says. "From gourmet doughnuts to savory ramen bowls, our city's ongoing conversation has a culinary accent that is so much more flavored than a predictable Texas twang."
The Picnic, in the heart of Austin, includes amenities not commonly found in the food trailer world, including 80 paved parking spaces, architecturally designed pavilions and air-conditioned rest rooms. The Mighty Cone is the best-known food truck in the group. Its Hot 'n Crunchy Chicken cone became a big hit at Austin City Limits Music Festival a few years ago, leading to the opening of several Mighty Cone food trucks around the city. The cone consists of crunchy chicken with a mango-jalapeno slaw, wrapped in a tortilla and served in a large drink cup. Other popular food trucks include Four Brothers Venezuelan Food and Coat & Thai, featuring classic and spicy Thai fare.
South Congress Avenue, once home to dozens of food trucks on large lots, still has quite a few, but they're tucked into small lots and side streets due to encroaching development. There are a few tables equipped with brightly colored umbrellas at South Congress Food Truck Park. Hey Cupcake! is the main attraction, and its most popular flavors include Red Velvet, Vanilla Dream and Sweetberry. The Science Cream trailer serves liquid nitrogen ice cream: As it makes your ice cream, the liquid nitrogen emits a fog, making the experience seem like a fun science project. Other trailers on site include Pitalicious and Parisian Crepes.
Located near the old hangar in Lake Park, Mueller Trailer Eats features the Mmmpanadas truck. Your attendees shouldn't miss the soy chorizo and black bean empanadas. If they need more spice, try the chicken chile verde with chipotle mayo. If they want comfort food, they can head to Gravy food truck to enjoy several varieties of biscuits and gravy, as well as full breakfast plates and breakfast sandwiches.
At the 5000 Burnet food truck park, on 5000 Burnet Road, Big Kahuna is a big draw, featuring Hawaiian-influenced food ranging from burgers to blackened tilapia fish tacos with Maui coleslaw and papaya salsa. If your group wants spicy Asian food, it should check out Watzab Thai Food or The B's Kitchen for Vietnamese fare. For something out of the ordinary, they should try Taco Sweets, which makes ice cream waffle cones shaped like tacos.
Choice Meeting Spaces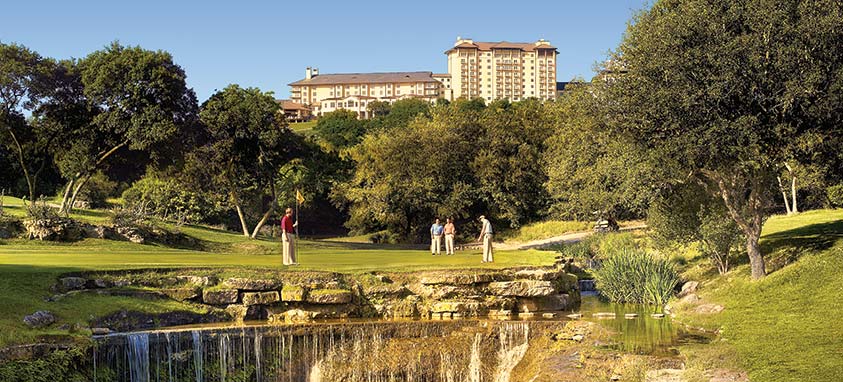 Situated at the cultural crossroads of Downtown's Second Street District, Austin Proper Hotel and Residences—which opened this spring—offers 244 guest rooms, several chef-driven food and beverage outlets, a spa, a gym overlooking Lady Bird Lake and 9,500 sq. ft. of meeting space.
The state-of-the-art Austin Convention Center boasts 247,052 sq. ft. of contiguous, column-free exhibit space; two ballrooms with 40,510 and 23,000 sq. ft., respectively; and 54 meeting rooms.
Tucked into Texas Hill Country, Miraval Austin is a protected natural sanctuary offering 220 acres of adventure, culture and healing. Built last year, it includes 117 guest rooms, award-winning Life in Balance Spa, two infinity pools and 7,000 sq. ft. of meeting space, as well as Cypress Creek Organic Farm, Equine Center, Hill Country Challenge Course and Body Mindfulness Center. Activities include fitness, meditation, yoga, integrative well-being, equine, hiking, biking and Austin-inspired offerings, such as hatchet throwing and archery.
Hyatt Regency Lost Pines Resort and Spa, located in Cedar Creek, 23 miles southeast of Austin, is nestled on 400 acres along the banks of the lower Colorado River. It has 491 guest rooms and 300,000 sq. ft. of meeting space, 60,000 sq. ft. of which was renovated in 2016. The spaces include an elegant ballroom, a pavilion overlooking the lower Colorado River and a terrace tucked into a pecan grove.
The 493-room Omni Barton Creek Resort has been undergoing a $150 million renovation that MEETincludes a new resort tower with 180 rooms, redesigned guest rooms, a new conference center and ballroom, and a new 5,556-square-foot pavilion.
Scheduled to open in summer 2020, Austin Marriott Downtown is a full-service property located across from Austin Convention Center that provides 613 guest rooms, a restaurant, three bars, an outdoor pool and 65,000 sq. ft. of meeting space.
Kalahari Resorts and Conventions—a family-friendly hotel, African-themed water park and convention center—is slated to open in late 2020 in Round Rock, 19 miles northeast of Austin. The 350-acre, nine-story resort will feature 990 guest rooms, restaurants, a spa, fitness centers, a 40,000-square-foot ballroom and a 22,000-square-foot junior ballroom.
Top Catering Companies and Food Tours
Along with their exceptional restaurants and food trucks, San Antonio and Austin offer catering services and food tours for groups.
The RK Group's origins in San Antonio date back to 1946, when Rosemary Kowalski began catering parties. Today, Rosemary's Catering is one of nine companies under the RK Group umbrella, which is owned and operated by the Kowalski family. The RK Group has been the official food and beverage contractor for San Antonio Convention Center since 1972, and offers a wide variety of services, including food and beverages, decor and event design, production and structure solutions.
True Flavors Catering, led by chef Johnny Hernandez, specializes in traditional Mexican cuisine, but can provide a wide variety of food and beverages, including international cuisine.
Planners who are organizing their group's first trip to the city often utilize the San Antonio Food Trails program. It has created three food trails—tacos, barbecue and margaritas—and all the restaurants on the trails were chosen by leading local restaurateurs, food experts and culinary ambassadors. The program is organized by Culinaria, a nonprofit group that also hosts an annual food and wine festival.
Austin, 74 miles northeast of San Antonio, features outstanding catering options. Contigo Austin, a ranch-style restaurant and bar in East Austin, offers catering services with creative, seasonal menus that reflect the style and offering of its restaurant. Steaks and burgers are popular, and there are gamier specialties, too, including quail with potato gribiche and spicy greens, and rabbit and dumplings with carrot and cipollini onions.
The Peached Tortilla's menu is based on simple Southern comfort food with an Asian flair. Over the years, it has grown from a single food truck to a brick-and-mortar restaurant on Burnet Road, a venue space and a full-service company that specializes in offsite catering. It offers plated meals, family-style, buffet and food truck service. Menus range from family style Korean braised short ribs, ginger salmon and bacon jam brussels sprouts, to street food tacos and sliders.
The catering team at Austin Convention Center uses fresh, locally sourced meats and produce transformed in house every day to create plates for your attendees to enjoy. Menus are customized by executive chef Brad Kelly to provide creative, varied options.
Austin Detours, the largest tour company in Austin, offers various types of public and private tours for groups with up to 500 people. The various food tours cover everything from barbecue joints to wine tasting, street food and food trucks. Team-building activities are incorporated into some of the tours.
Austin Eats and Food Tours was created in 2011 to offer uniquely curated culinary experiences showcasing the city's diverse and ever expanding food scene that locals and visitors can enjoy. Tours feature everything from off-the-beaten path gems to places with the city's most sought-after reservations. Private group tours can be arranged.