Texas goes big on returning to meetings
If you're not hosting any of your meetings in Texas, I gotta tell you, you're missing out. You no doubt know everything is B-I-G in the Lone Star State, but there are plenty of other things it's known for, too—like its deep Western heritage, delectable food and wine, and mass appeal to meeting professionals the world over. Interested yet?
Texas has always been one to chart its own path, and even during COVID, this still rings true. Despite being one of the states hardest hit by the virus, it continues to chug along with so many renovations and new hotel openings it's hard to keep count. Mixed-use hotel, office and condo towers are cropping up all over the state, as well. And all of this is being done with safety in mind.
In short, pardner, Texas is returning to meetings in a big way. C'mon down.
Dallas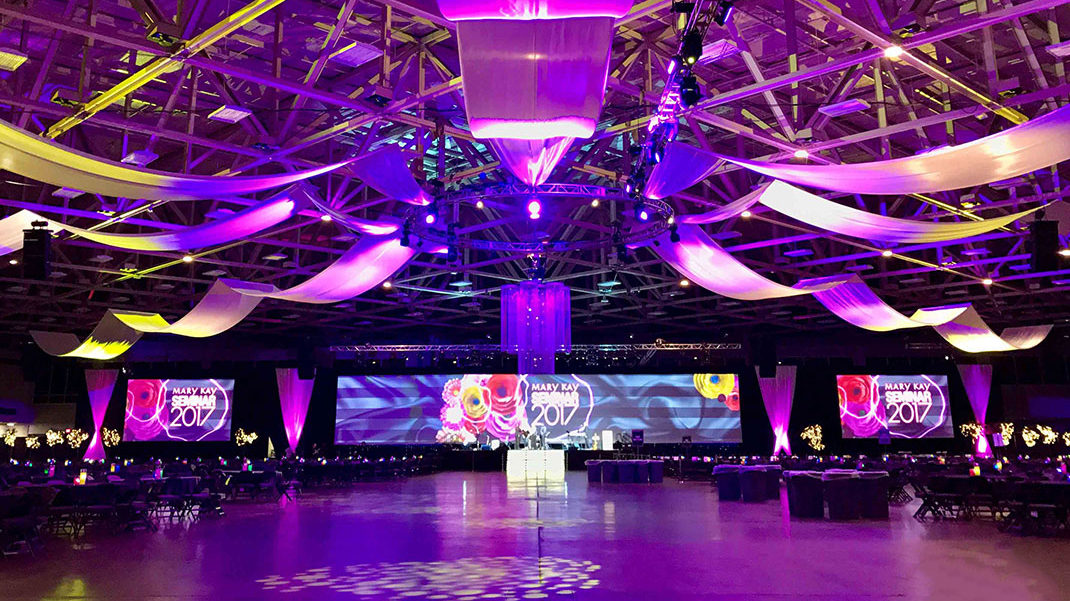 In May, VisitDallas and Dallas Tourism Public Improvement District began an initiative to become the first destination to seek GBAC STAR certification designating Dallas hotels, the 1 million-square-foot Kay Bailey Hutchison Convention Center, and cultural and arts institutions as safe and sanitary. Currently, the convention center, several dozen hotels, and Dallas/Fort Worth International Airport (DFW) and Dallas Love Field (DAL) have been given the certification nod.
Giving back to the city in which it's headquartered, AT&T created the Discovery District, which includes a vast mixture of indoor and outdoor space. With its 6K, 104-foot TV wall, this is the perfect place if you're looking for something Texas-sized immersive and multisensory. Also featured for groups is AT&T Theater, great for both screenings and meetings. Dining outlets include Jaxon Beer Garden and a food hall.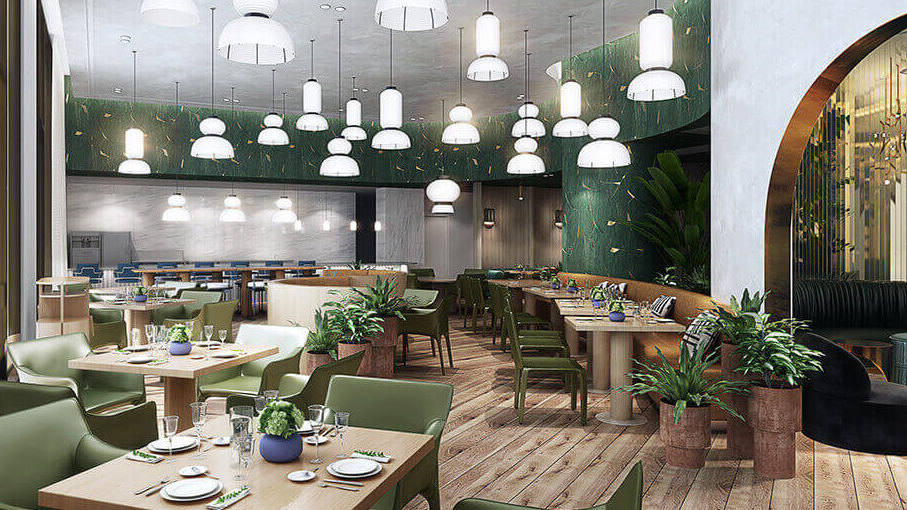 Virgin Hotels Dallas is the brand's third property in the U.S., with seven more in the pipeline in the States. The Dallas property is located in the Design District, a neighborhood long known for fine art galleries and high-end furniture showrooms that's now teeming with new restaurants, bars and retail stores. Featured at Virgin Dallas is more than 14,000 sq. ft. of indoor and outdoor meeting space, including a secret garden.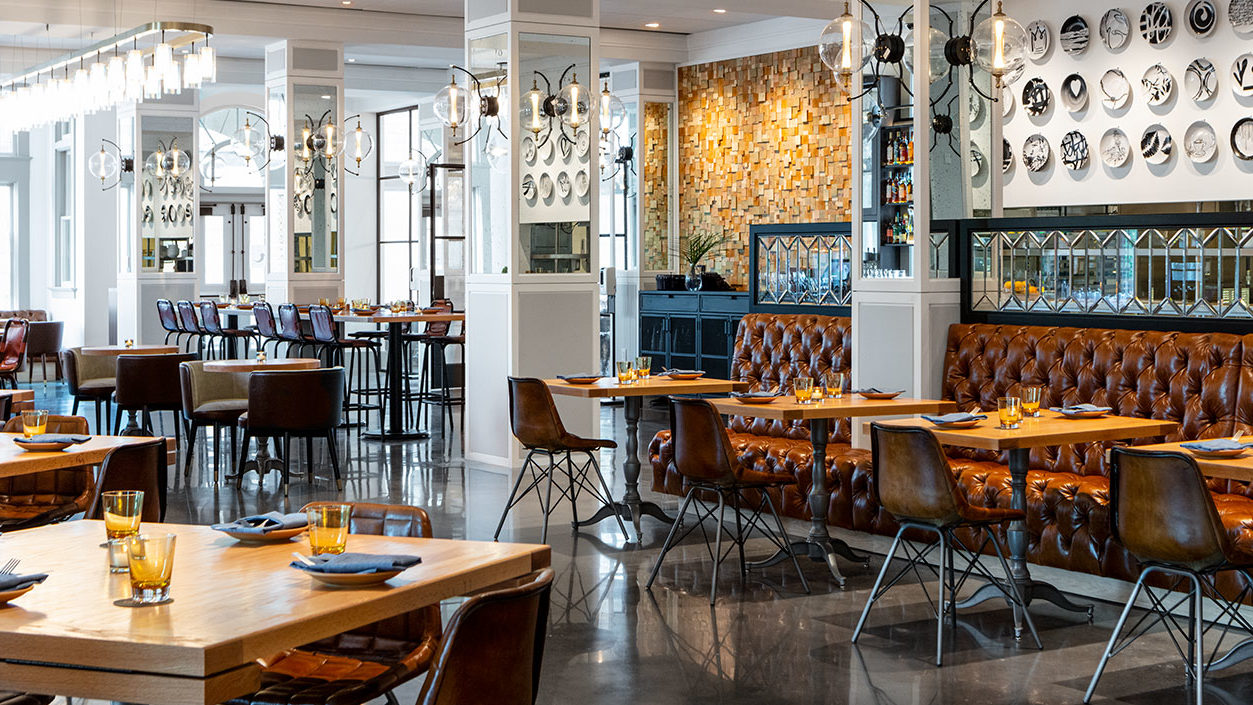 Historic Pythias Building, designed by William Sidney Pittman, Dallas' first African-American architect, has become The Pittman Hotel. The 164-room icon of North Dallas's Deep Ellum neighborhood once hosted musical legends, such as blues and gospel singer "Blind Lemon" Jefferson and country blues singer Sam "Lightnin" Hopkins. The Pittman's cozy 4,675 sq. ft. of space is perfect for smaller, tight-knit groups.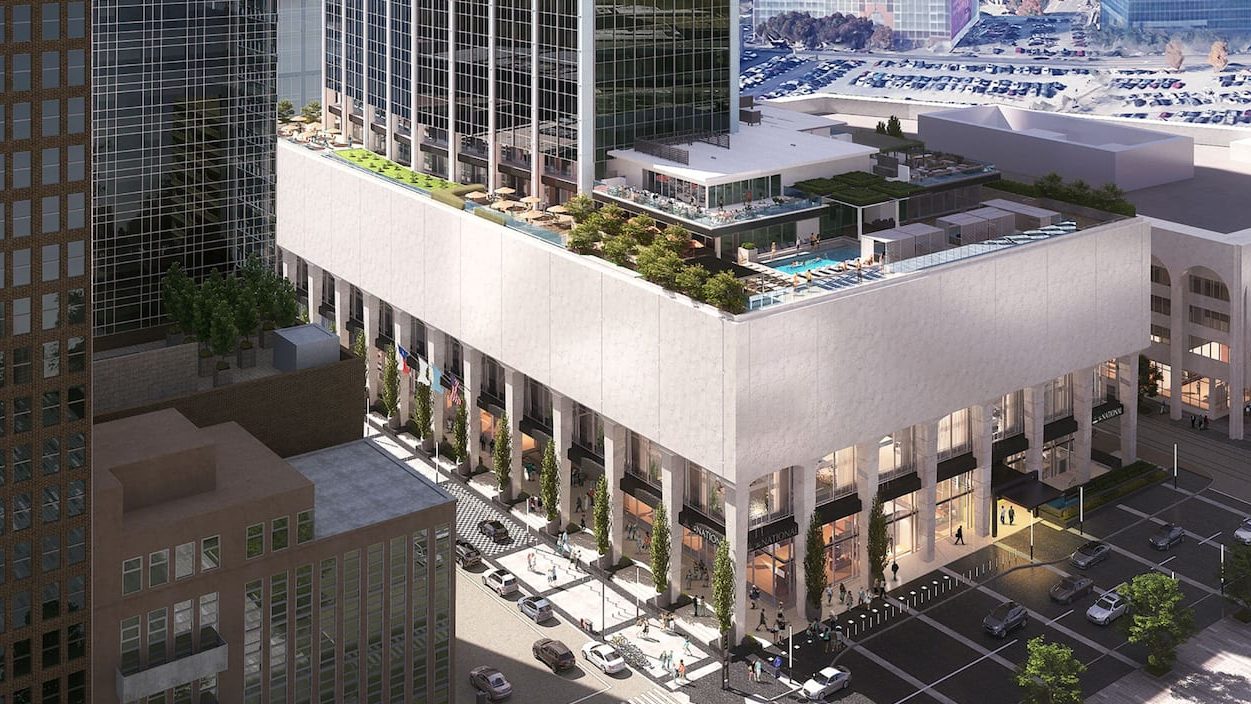 Vacant for a decade, The National (formerly First National Bank) includes office and retail space, luxury apartments and the 219-room Thompson Dallas. The 22,000 sq. ft. of space for gathering includes the 14,000-square-foot National Ballroom. Post-meeting cool downs can be had on the ninth-floor pool deck, spanning roughly two acres and offering exquisite skyline views.
Do you know where the frozen margarita machine came from? That's right, you have Dallas to thank for that. Almost 50 years ago, Mariano Martinez invented it, and to commemorate him, VisitDallas created Margarita Mile, a collection of Dallas' best margaritas you can find, all in one place. And now meeting attendees on the town can explore it all with the Margarita Mile app, which tracks every bar or restaurant and its respective limey concoctions.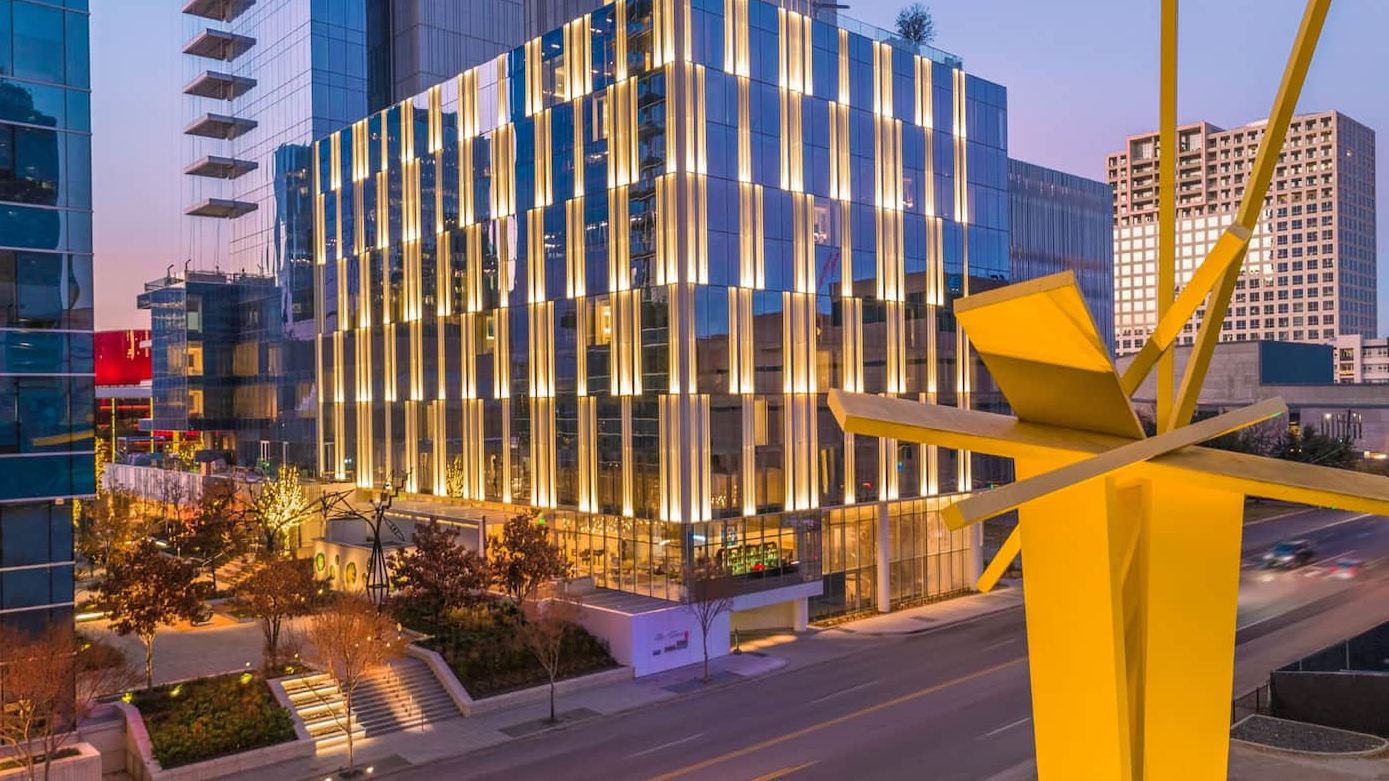 Hall Arts Hotel Dallas, Curio Collection by Hilton, was designed to reflect its location in Dallas' Arts District. Hotel guests are surrounded by art from local artists and beyond. This year, Hall Arts was awarded the No. 2 Hotel in Dallas and Top 5 Hotel in Texas by Conde Nast Traveler. Several private spaces abound for small to large gatherings.  
Houston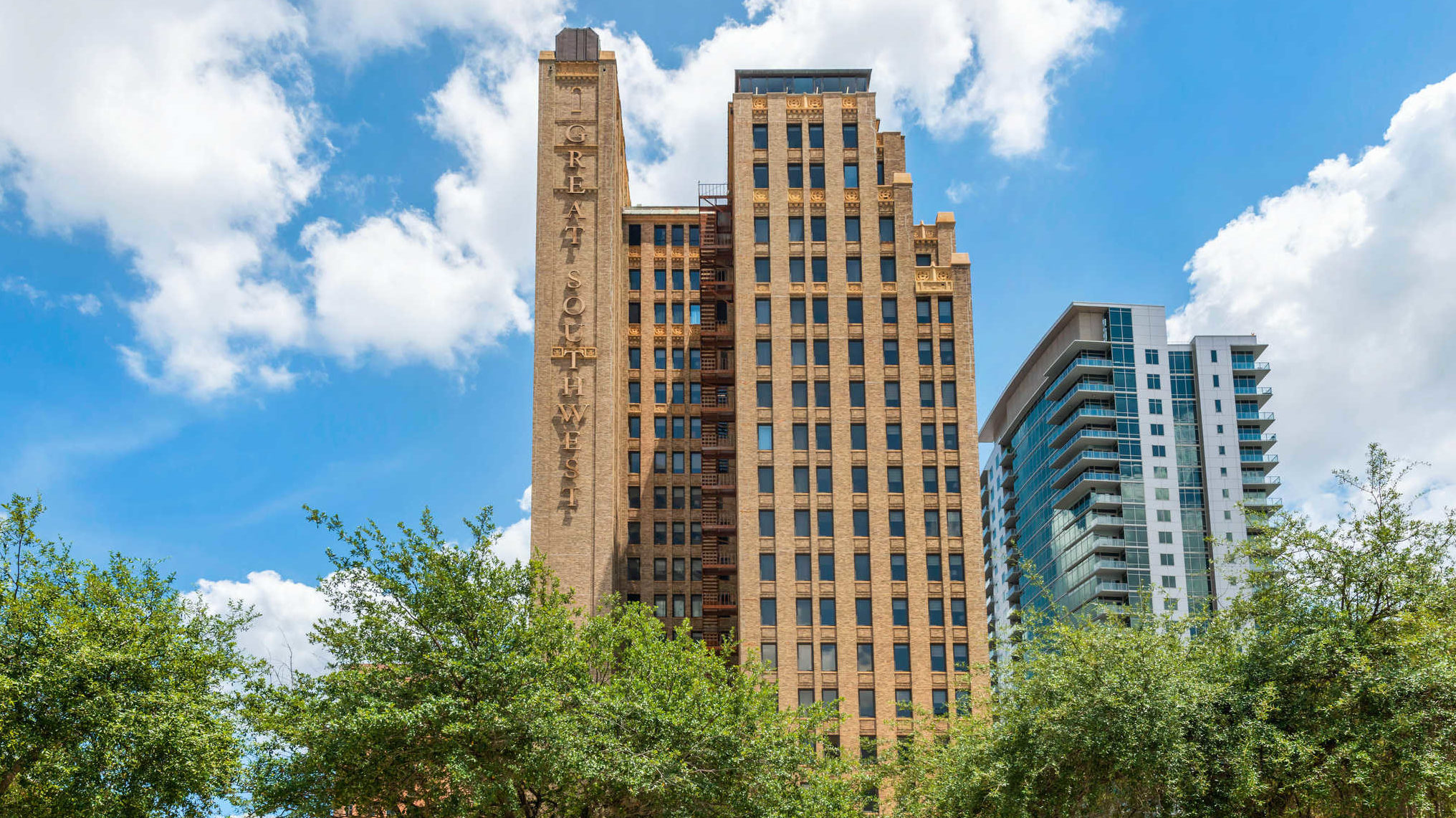 Named the "cultural capital of Texas" by The New York Times, the fourth largest city in the U.S. is a melting pot unlike any other. This vast cultural city has resulted in incredible culinary offerings, a burgeoning art scene and booming industries, including aerospace, technology and health care. With so much going on, this means more opportunity for your attendees to explore the cultural landscape.
The road to new hotel openings is paved with great promise. The recently opened Cambria Hotel Houston Downtown Convention Center is the first of its kind in the city. The 226-key hotel has meeting space for groups of up to 130 people and is located just minutes away from the 1.2 million-square-foot George R. Brown Convention Center.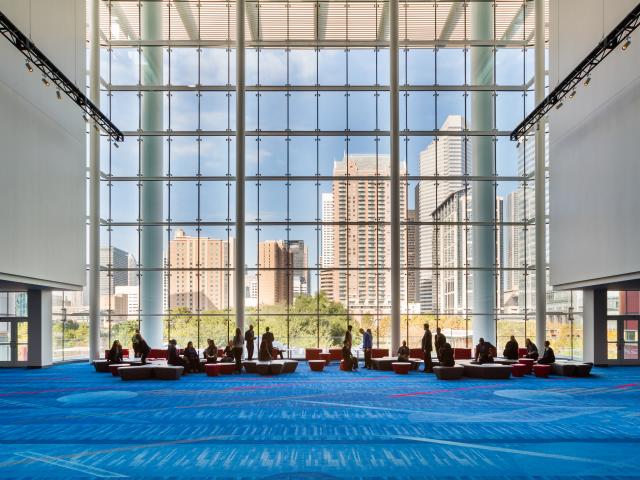 More happenings in Houston's pipeline includes the reopening of The Houstonian Hotel, Club & Spa–Trellis Spa in 2021, a dual-branded Hyatt Hotel in 2022 and Thompson Hotel Houston in 2023.
The renovation of The Houstonian will include expanded treatment spaces, dining areas and new amenities. The dual-branded Hyatt will be another first in Houston. At 14 stories, the property will offer 159 guest rooms under Hyatt Place and 139 extended-stay rooms under Hyatt House.
Thompson Hotel will be one of five towers to open in The Allen, a luxury mixed-use development scheduled to debut in 2021. Thompson Hotel will reside on the eighth to 15th floor in the second tower.
If you're looking to show your group more than the hotel, there are plenty of new attractions. In fall 2021, Post HTX, the company redeveloping downtown's former post office, will open a rooftop venue as part of a six-acre park and organic farm. Houston Botanic Garden is surrounded by curated collections designed to entertain and educate, with about 2.5 miles of walking trails looping throughout. Classes, workshops and lectures available to groups are offered by the botanic garden, as well.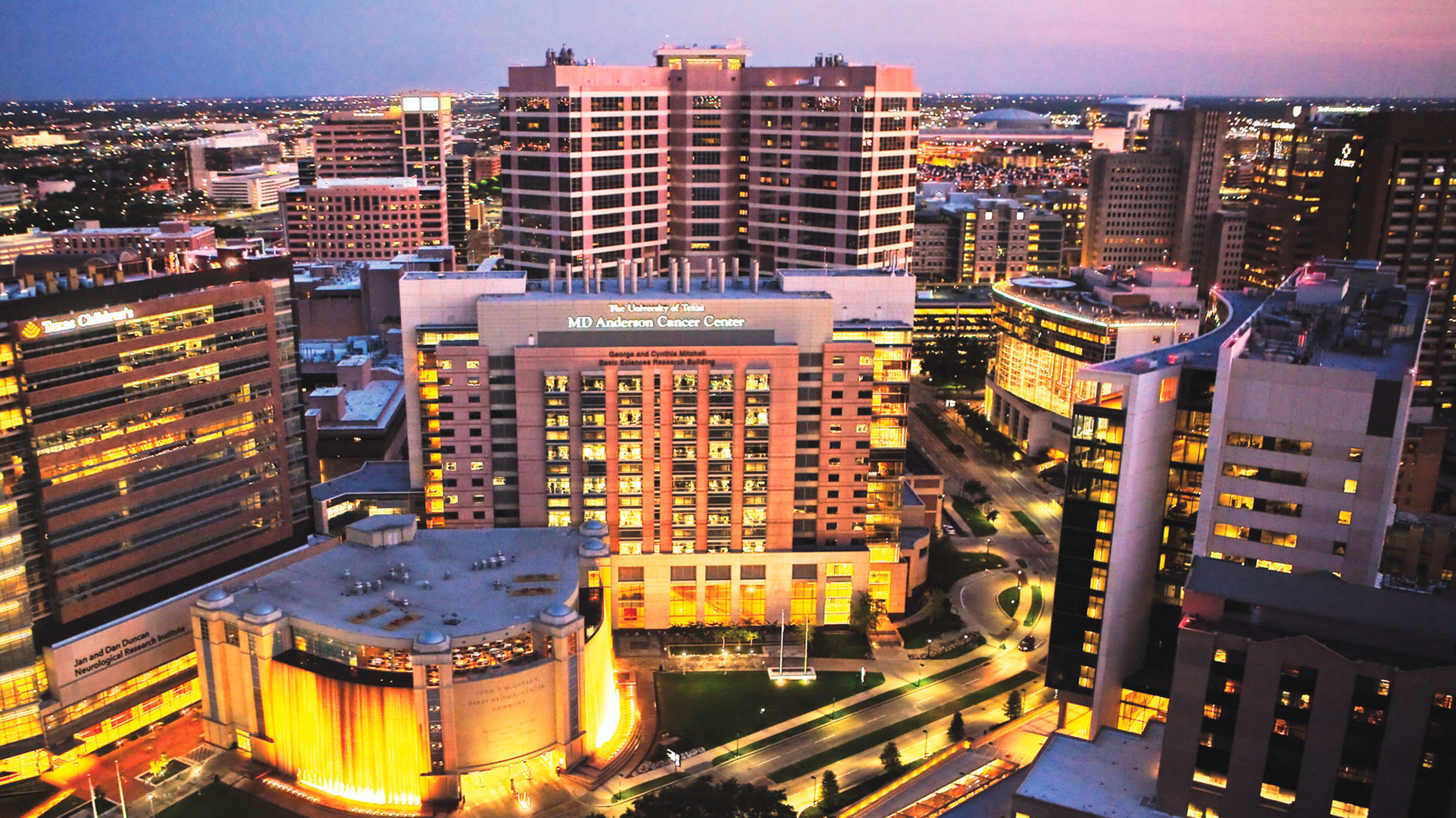 Texas Medical Center (TMC) is a complex dedicated to life science, featuring research centers, multidisciplinary labs, health-care institutions, a hotel and conference center, retail stores and 815,000 sq. ft. of double-helix green space that resembles the human DNA molecule from above. When it opens in 2022, the 410-room TMC3 hotel will serve as a base for life-science researchers, executives and venture capitalists looking to make Houston even more of a leader in the sciences and human health. A 65,000-square-foot conference center is encompassed within the project, as well.
El Paso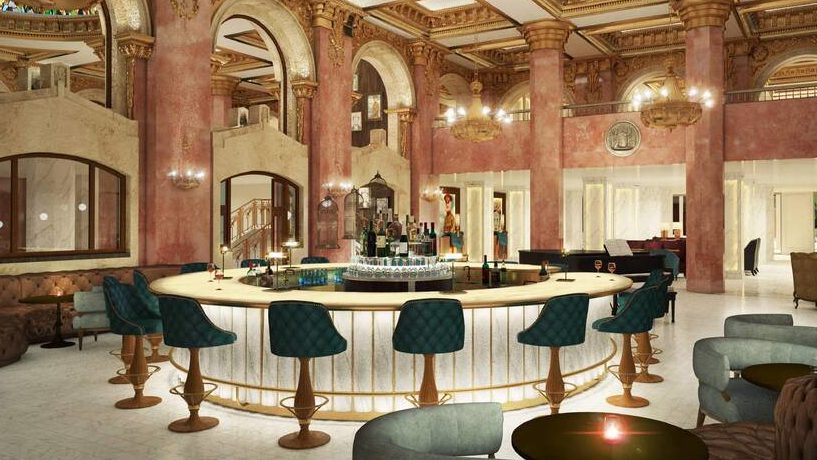 Sun City it's called, named for its year-round sunshine. El Paso prides itself on being a place where event professionals can really stretch their dollars. Hotels, venues, transportation, F&B, whatever you need is more affordable in this border city in the far western part of the state.
That doesn't mean your group's experience will suffer. The multimillion-dollar revamp of 108-year-old Hotel Paso Del Norte, reborn as part of Marriott International's Autograph Collection, for example, has made this classic property more vibrant than ever. A Tiffany-style dome sits above the Dome Bar and artwork by local artisans enlivens the property. And it sits just across from the 133,100-square-foot El Paso Convention Center.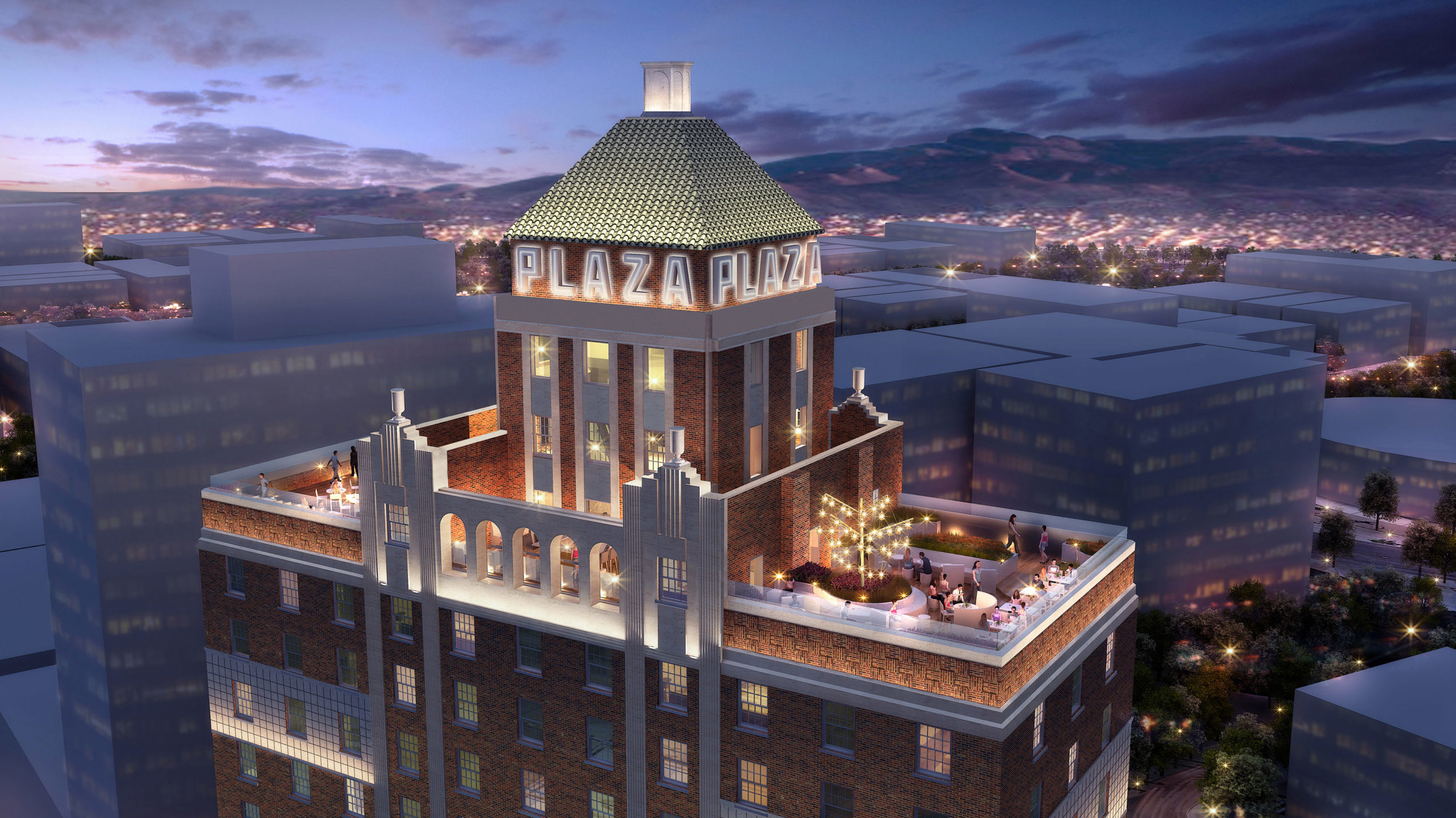 The Plaza Hotel Pioneer Park has reopened, as well, after a major renovation and features an original Pueblo Revival Art Deco facade. Once a home-away-from-home to Elizabeth Taylor, her favorite penthouse suite has become La Perla, a rooftop lounge that gives stunning views of the city skyline and its nearby neighbors in Mexico. The property also features two restaurants and a rooftop bar that can be rented for private dining.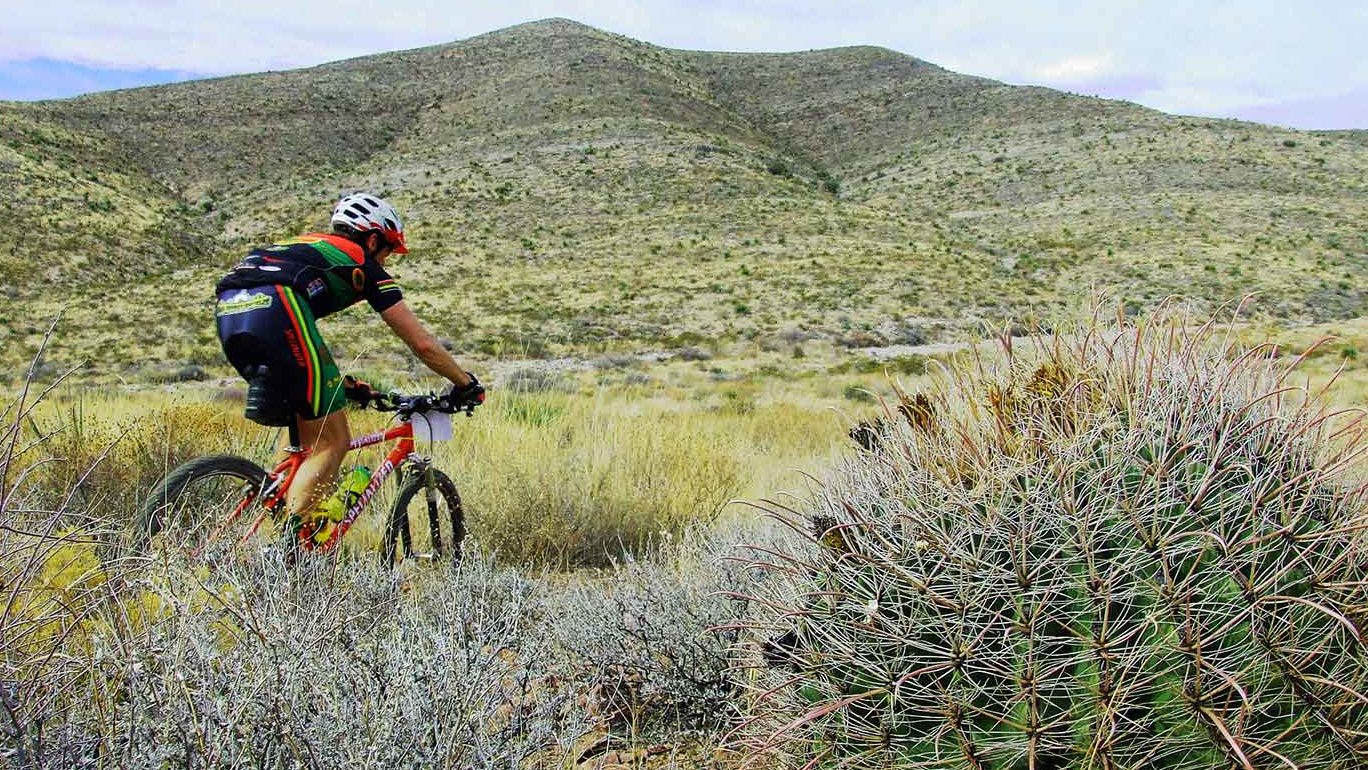 Ten minutes from downtown El Paso is Franklin Mountains State Park, the largest urban park in the U.S. Here, your group can explore more than 27,000 acres on more than 100 miles of trails. If you'd prefer, rangers are available to lead hikes or bike rides.
San Elizario Historic District was founded as an 18th-century hacienda and is listed in the National Register of Historic Places; it's part of the El Paso Mission Trail, a great choice for self-guided touring. Every first Friday of the month, more than 20 art galleries in the district open their doors to art enthusiasts for ArtWalk.
San Antonio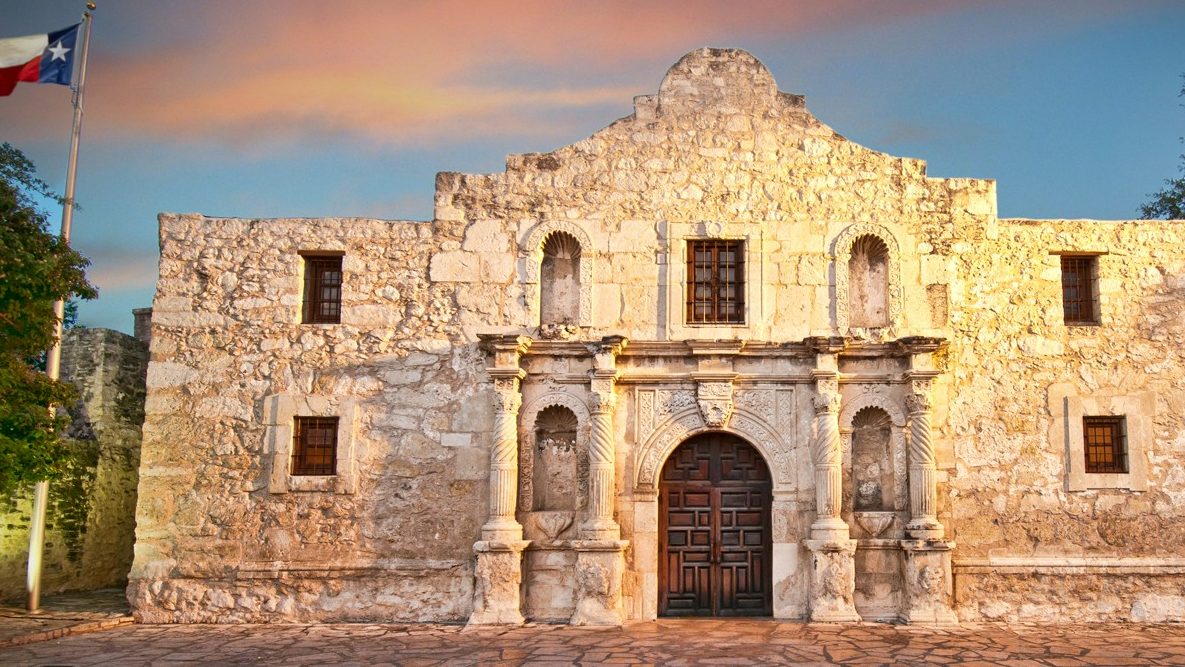 Largely thanks to the famed River Walk, San Antonio has always been known as the one of the most easily walkable convention center districts in the U.S. In these challenging times, that's more welcome than ever.
Like other Texas cities, San Antonio is poised for the future. Thompson San Antonio and The Arts Residences, a hotel-condo tower on the River Walk opens this month. The 20-story development will be across the River Walk from Tobin Center for the Performing Arts, which has its own space for groups of up to 3,000. The 162-room Thompson will include a 20th-floor rooftop bar and 5,000-square-foot pool deck and bar on the fourth floor, as well as 3,252 sq. ft. of meeting space.
The upcoming Canopy by Hilton San Antonio River Walk will integrate the Civil War-era Alamo Fish Market into its design, combining the theme of Canopy while maintaining the historic elements of the region. Ideal for smaller groups, Canopy will feature 1,102 sq. ft. of meeting space and a restaurant with an outdoor terrace that overlooks the River Walk. It's scheduled to open in April 2021.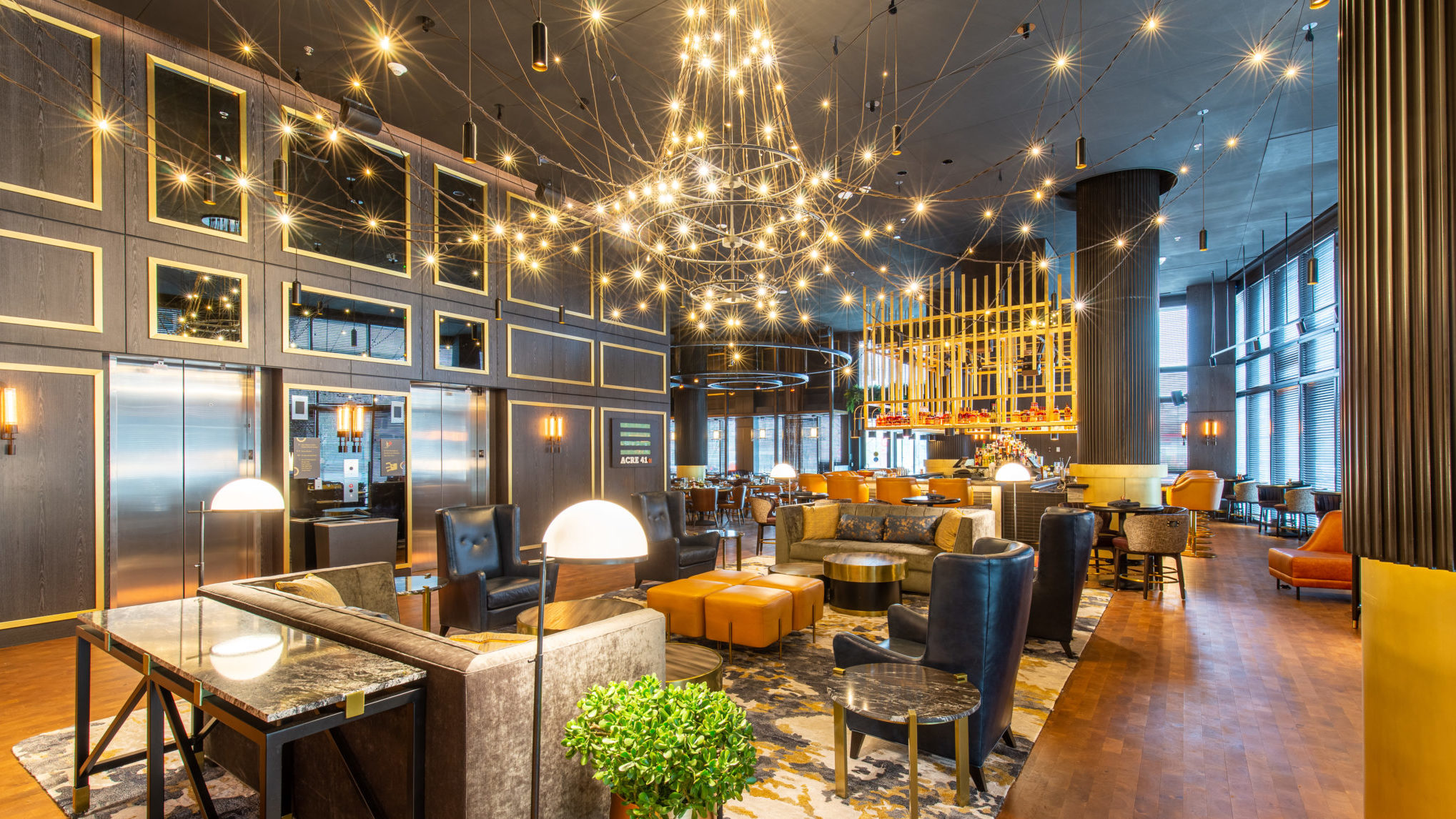 The Otis Hotel is a much younger brand, only the second of its ilk. The 290-room hotel promises a modern design and oasis-like setting that will be evident not only in the 10,000 sq. ft. of indoor meeting space but also in outdoor areas. Two of the property's historic 19th-century buildings are being remade into a day spa.
El Tropicano Riverwalk Hotel will remain open during its $40 million renovation and will become an independent, boutique-style hotel affiliated with Tapestry Collection by Hilton in 2021. The meeting spaces in El Tropicano can accommodate groups of up to 1,000.
Discussions about the paranormal are as old as time, Texas boasts more than its share of ghostly activities, including at the The Alamo. In fact, this historic landmark is considered one of San Antonio's most haunted locations. Visitors and personnel alike have told stories of sighting soldier apparitions. If you'd like to take your group for a spooky experience, groups of 20 can schedule after-hours tours.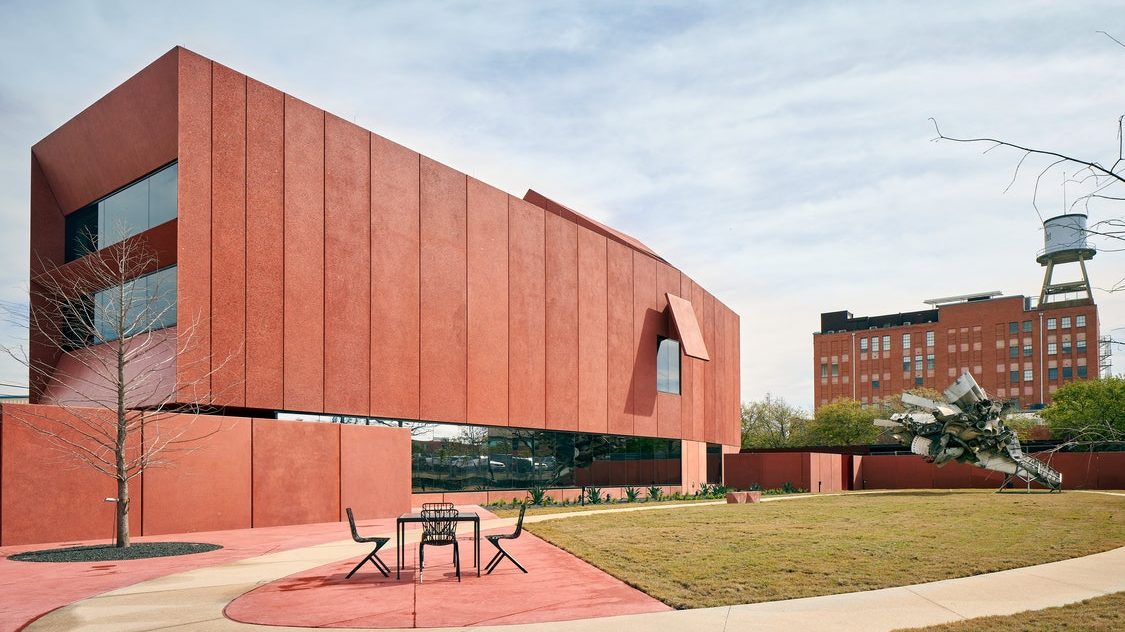 For a calmer experience, why not check out Ruby City? Conceived by philanthropist and art collector Linda Pace and designed by architect Sir David Adjaye, it's a 14,000-square-foot art exhibition space showcasing more than 900 paintings, sculptures, installations and video works by contemporary artists from around the globe. Ruby City is part of an arts campus that also includes Chris Park, where you can explore various plant species. Admission is always free.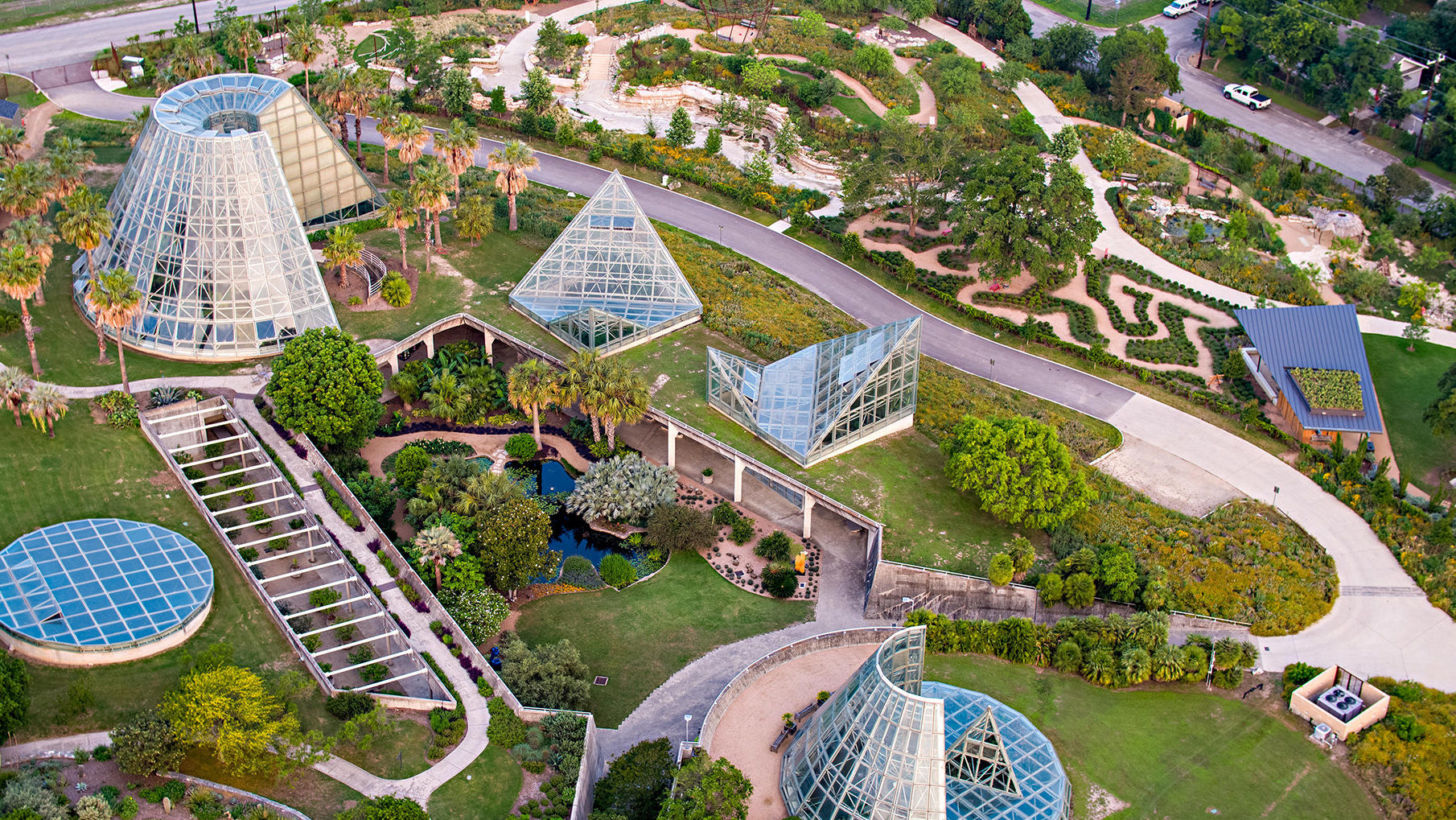 The education and event center at San Antonio Botanical Garden recently opened and serves as a gateway to a 38-acre urban oasis of nature not far from downtown. The 3,500-square-foot indoor space is covered on three sides by 16-foot, floor-to-ceiling windows with a ceiling embellished with Sinker cypress. Views are to the grand lawn, wisteria arbor, oak trees and the eight-foot Santikos Fern Fountain, which illuminates at night. Adjacent to the education and event center, the grand lawn can accommodate a seated dinner for up to 720.
"San Antonio has always been one of the most attractive and appealing business destinations, and now it's one of the safest. Our Visit San Antonio professionals are here to help every step of the way, giving meeting planners peace of mind while helping them plan an unforgettable event," says Casandra Matej, president and CEO of Visit San Antonio.
Austin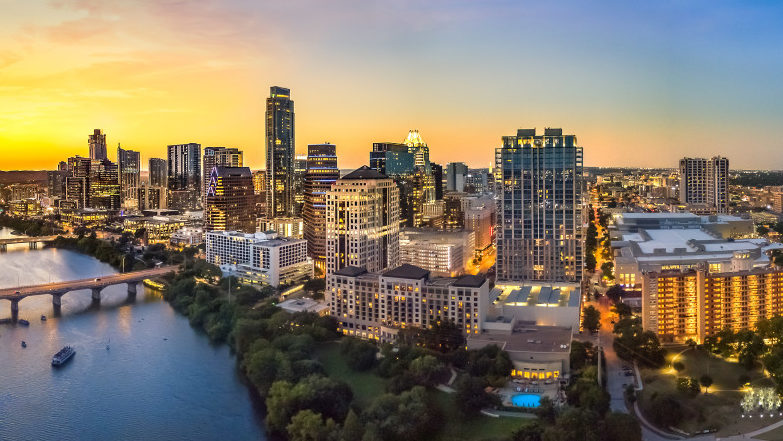 The capital city of Texas, in the lovely, rolling Hill Country, needs no introduction if you're a music fan. But it has a complicated soul. You'll see "Keep Austin Weird" bumper stickers. Lots of bars and music venues. But then there's also the grand Capitol Building and a vibrant tech scene to remind you that the place is not all a guitar strum and Texas two-step. What it is: fascinating and high energy.
Austin Convention Center, spanning 881,400 sq. ft., welcomes more than 300,000 visitors annually, and with more than 11,000 hotel rooms—and more on the way—within a two-mile radius of the center, it's easy to see why. It's also home base for the internationally renowned South by Southwest technology, music and film conference and festival, held annually in March.
One of those nearby hotels is Kimpton Hotel Van Zandt. Designed to be a manifestation of the city's thriving music scene, Hotel Van Zandt features exclusive experiences for connoisseurs of auditory delights. In collaboration with the hotel's director of music and social programming, planners can work on one-of-a-kind musical activations for their event within the property's 12,000 sq. ft. of meeting space.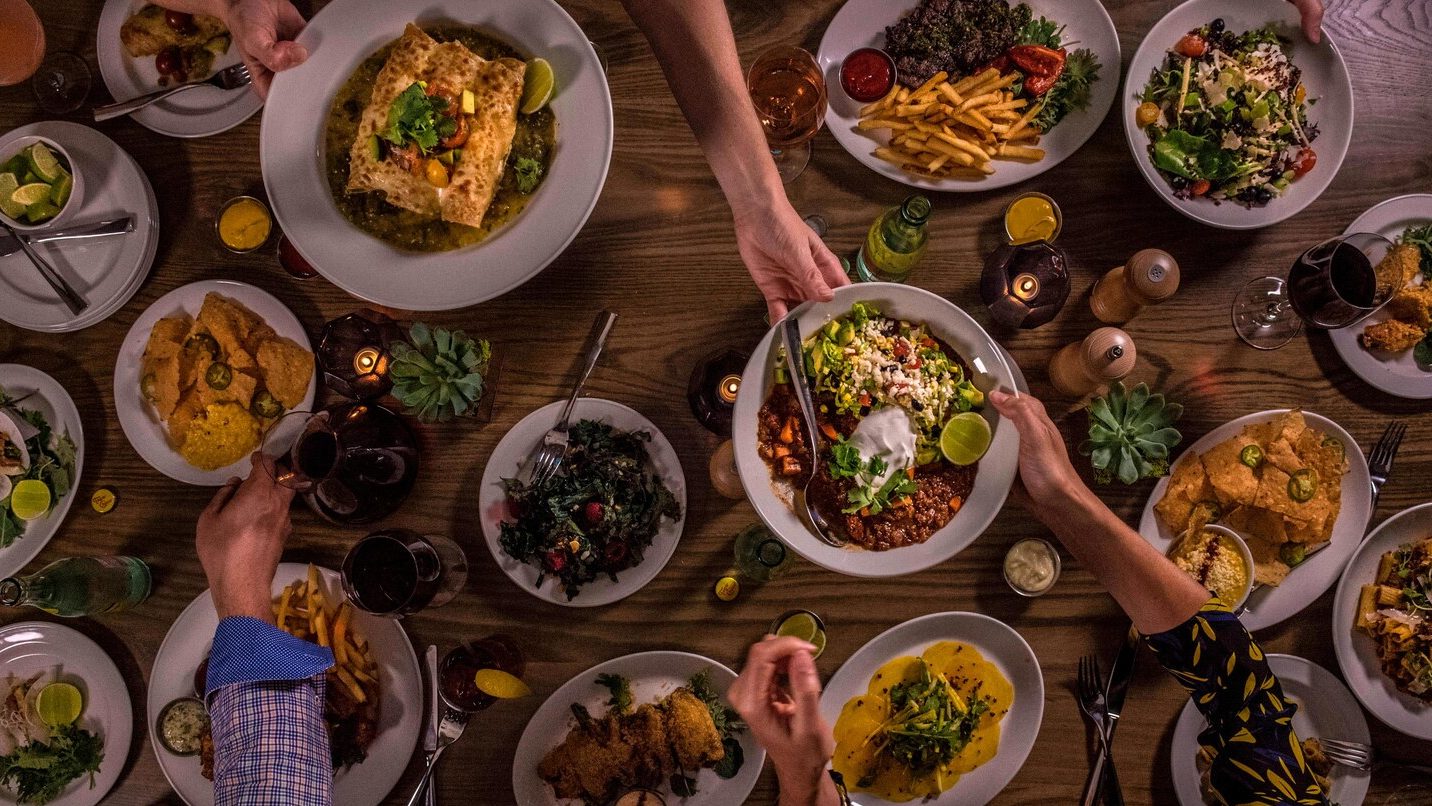 The look of Element Austin Downtown makes you feel you're in the comfort of home, with its wood paneling and flooring, guest room kitchenettes and expansive windows that let plenty of light seep in. Although it features only 1,370 sq. ft. of dedicated event space, event professionals can rent out the 1,800-square-foot Caroline Restaurant or Upstairs at Caroline, a rooftop bar that resembles an Austinian backyard and includes lawn games like cornhole and shuffleboard.
The Line Austin prides itself on being a place with relaxing pre-event activities, such as poolside yoga sessions, breathwork and meditation. Further enhancements in art, music and floral design can be made in collaboration with Line's cultural partners. And when your group gathers somewhere in the 20,000 sq. ft. of space, they won't soon forget it—especially in Onyx Ballroom, which feature floor-to-ceiling windows for abundant natural light and views of Town Lake and Congress Bridge.
In between sessions, a host of different districts will entice your group to seek out live entertainment, engaging restaurants and bars, art galleries and brewery tours. Rainey Street District, which boasts bars and restaurants in the form of homes, bungalows and food trucks, serves everything from Mexican specialties (think huevos rancheros and chilaquiles) to mini-donuts presented in pink baggies. Sixth Street and Red River District, which intersect in a combination of entertainment overload, are also magnets for post-meeting activities and a night in Austin no one will ever forget.
Wine It Up on Highway 290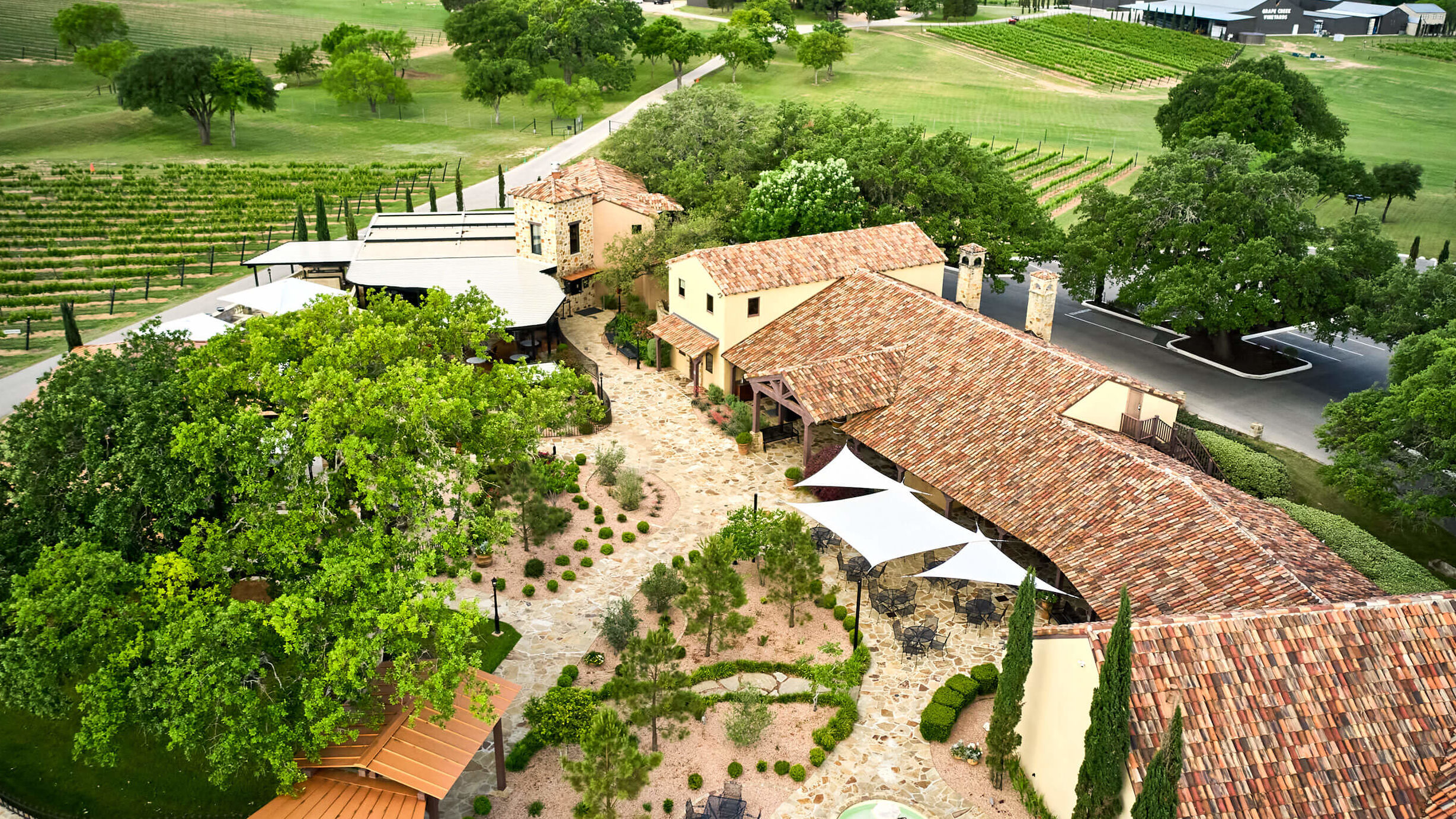 Spanish missionaries near El Paso planted the earliest vineyards, in the 1650s, and Texas today is home to 350 vineyards and wineries. The heart of Texas wine country can be found on Fredericksburg Wine Road 290, which consists of 19 wineries on Highway 290 in the Hill Country.
Of the wineries you'll find along the 290 are Hilmy Cellars, a vineyard, farm and tasting room which accommodates groups of up to 10. Wine from Becker Vineyards in Stonewall has been served at the White House, and it specializes in Bordeaux, Burgundian and Rhone-style wines. The vineyard offers event space, tastings, tours, a custom cellar and a private tasting room.  
Bending Branch Winery includes a long list of award-winning wines from European varietals, including cabernet sauvignon, petite sirah, picpoul blanc, tempranillo, souzao and tannat, the winery's signature. The winery offers walking tours and tastings, and it has a second tasting room, Branch on High, in Comfort, Texas.
Grape Creek Vineyards' wines have won more than 200 medals over the years. Take your group on a tour around the vineyard and the new production complex to see what's behind these renowned libations, then treat them to a private tasting.
The sleek and modern facade of Heath Sparkling Wines, the first winery in Texas dedicated to sparkling wines, will reel your group in, and more flavorful options at sister winery, Grape Creek Vineyards, also await. Tours and tastings for small groups are available at both.
4.0 Cellars began as a collaboration between Texas winemakers from Brennan Vineyards, Lost Oak Winery and McPherson Cellars. 4.0 features a tasting room and wine club that educates visitors on different wine techniques and types that can be found around the state, such as single varietal wines, unique blends and limited-edition wines.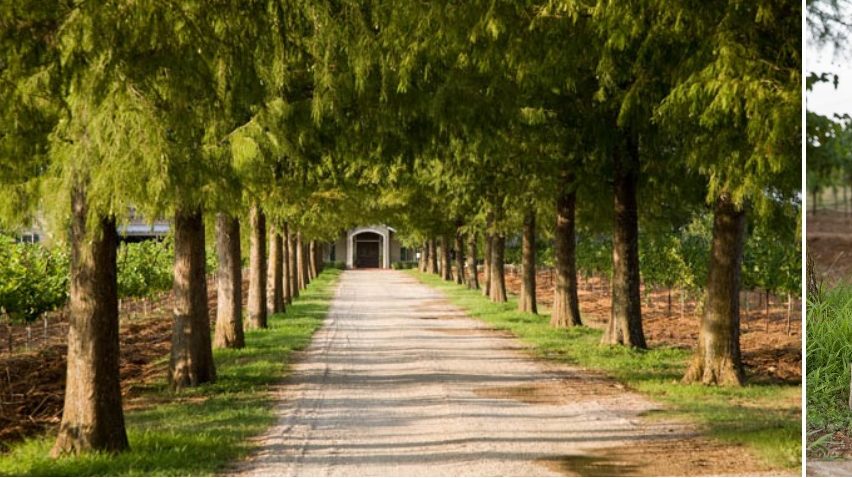 Groups can experience early Texas living mixed with French and English influence at Fall Creek Vineyards. In 2013, Fall Creek was awarded a Double Gold Medal in the Tasters Guild International Wine Competition. Event spaces include the event center, which can seat up to 250 people; the event center tasting room; a 70-seat pavilion; and a 24-seat board room.