Starring a brand new LAX, and award-winning meetings venues that have been waiting to step back in the spotlight
LA Confidential
Darren Green can hardly contain his excitement. The Senior Vice President of Sales for the Los Angeles Tourism and Convention Board is driving through the Mohave Desert after IMEX where he presented "the new" LAX to meeting planners.
"It's going to be a game changer," he says. The $14 billion renovation of Los Angeles' international airport is the most expensive public works project in the country and is set to be completed in 2023.
"The renovation will really alleviate the traffic coming in and out of LAX. And the Delta expansion (which just opened) is out of this world."
Green says the perception of the Los Angeles always entails "our traffic…gridlock" but that will change with the LAX expansion, due to be creating new connectivity from the airport to downtown LA.
"At IMEX I didn't talk about the Olympics (in 2028) because we have plenty of time to talk about that. But the LAX thing is huge. Our flights will increase and for meetings, we'll have an international contingent to re-engage with."
Green says, "A lot of groups are trying to attract international attendees. They are looking to get people from overseas. Once Asia Pacific opens up we'll have expanded facilities that a lot of our groups want. And we can fly them in from the new LAX."
He points out that in terms of proximity, LAX is only 3 miles from the SoFi stadium and 10 minutes away from LA's beach cities: Newport, Manhattan Beach, Malibu.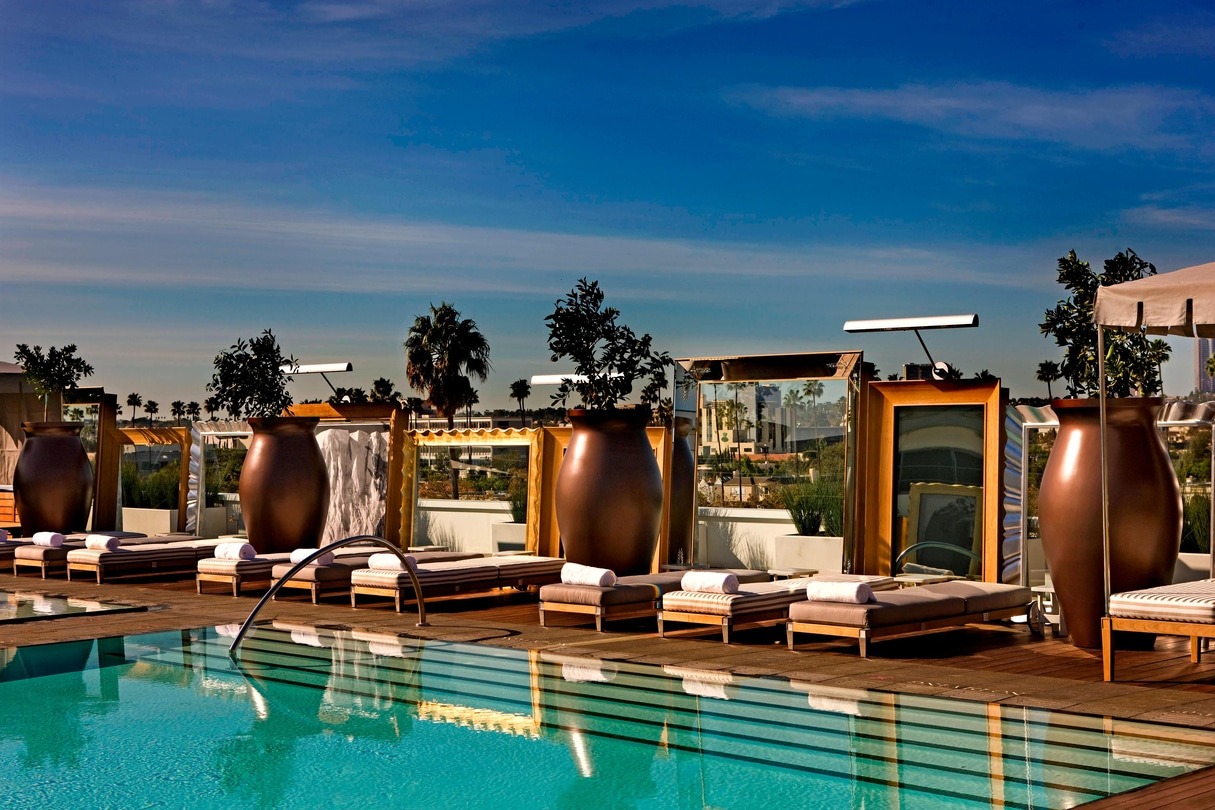 The other major perception people around the country had about LA was that Covid restrictions were held to the last minute.
"We were the last to open," Green says. "But it played to our advantage because people know we have our safety protocols down." He says that now, "California is completely open for meetings and events. No more mask mandates."
Read More: Northern California Sets Example for Sustainability
He also points out that there will be 12,000 hotel rooms in and around the "new" LAX.
"These are not your typical airport hotels. They are high-end properties with pool cabanas and four-diamond experiences."
Green highlights, "People have a certain expectation of glamour when they come to LA for a meeting. We have renovated and new hotels which are offering that, along with studio space at the large movie studios like Paramount and Warner Brothers where meetings participants can "star" in their own cinematic experience."
Alex Herron, Director of Marketing at the SLS Hotel, A Luxury Collection Hotel, Beverly Hills, points out his own hotel's renovations and the fact that "we never closed during Covid" as examples of Green's excitement for the city's high wattage hotel power.
"We are back to pre-Covid levels," he says. "We never shut during Covid. A lot of hotels had to shut down and lost some of that institutional knowledge. We bounced back pretty strongly. Meetings came a little bit slower but they are back now."
Herron underlines the hotel's large Albert Ballroom (4,200 sq. ft., up to 400 capacity) and Garden Terrace (4,500 sq. ft., 400 capacity) as prime meetings venues. "Our garden terrace has a retractable roof. It was hugely popular when we were just out of lock down and it still is."
"People have a certain expectation of glamour when they come to LA for a meeting. We have renovated and new hotels which are offering that, along with studio space at the large movie studios like Paramount and Warner Brothers where meetings participants can 'star' in their own cinematic experience."
–  Darren Green, senior vice president of sales, Los Angeles Tourism and Convention Board
"We are a luxury property so we attract clients that expect a certain price range. We offer a lot for that range. We have all of West Hollywood on our doorstep with its great dining scene as well as Beverly Hills.  Herron says there's also the old school glamour of the rooftop swimming pool (groups can rent out cabanas and complete buyouts are not common but possible).
Los Angeles Star Power for Meetings Venues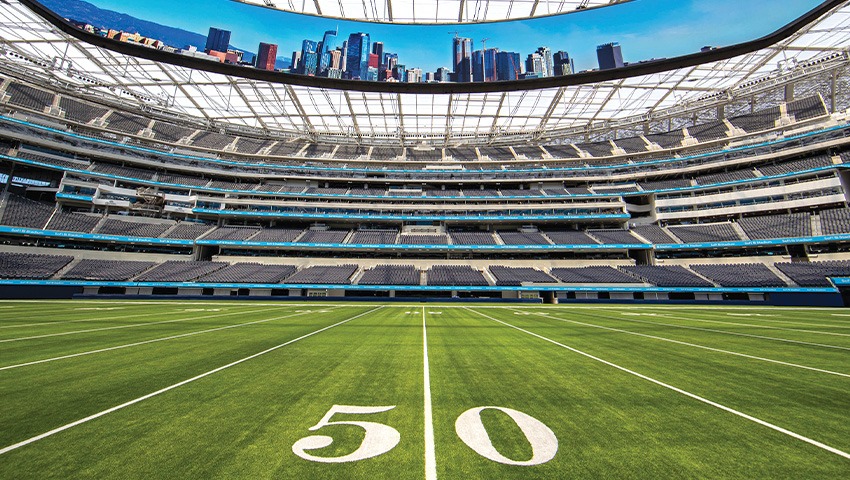 Los Angeles' SoFi Stadium is a star player with a capacity of 5,000 as well as the possibility of meeting on the field where the Los Angeles Rams and the Los Angeles Chargers play.
Los Angeles Convention Center has a 346,890-square-foot South Hall (up to 22,870 theatre style), a 210,685 West Hall (capacity up to 15,000) and overall 770,000 sq. ft. of exhibit space.
New and very Hollywood glam is the 300,000 sq. ft. and six meeting rooms at Academy Museum of Motion Pictures which can also host receptions of up to 900 and participants can wander the space and encounter new and old favorite movies and movie memorabilia.
Anaheim, Santa Ana and Pasadena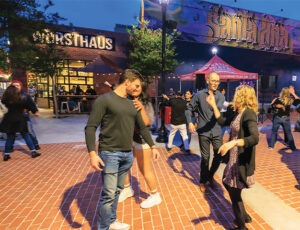 While Los Angeles is basking in a new spotlight post-Covid, its surrounding cities like Anaheim, Santa Ana and Pasadena are also major players.
"We are home to the largest convention center on the west coast (Anaheim Convention Center) says Jay Burress, CTA, president and CEO of Visit Anaheim. Along with the Convention Center and its easy accessibility to the revamped LAX, Burress points to new developments that will support the Olympics as star players in 2028 when volleyball events will take place there.
"OCVibe is a development around the Honda Center (opening in 2024) where Olympic volleyball events will happen," he says. The area is a mixed-use development with performance venues, restaurants and more. "It's really transformational for us and will include two new hotels in the development of up to 400 rooms each."
Read More: Lessons from a Harmonious Return to Meeting in Anaheim
Burress also points to new LeMeredien and Kimpton hotels which just got approval for Anaheim locations.
In Santa Ana, Ana Laura Becerra, CMP, CTA, director of Sales, Travel Santa Ana, points to the brand new DMO for the region (Travel Santa Ana) as a game changer.
"We are the only regional city that didn't have a DMO until now," she says. The region is "developing our CSR program from the ground up" and focusing on diversity as a major lure for meeting planners.
"Santa Ana is a very diverse city," she says. "We're eager, willing and wanting to welcome visitors. We're a community that's famous for arts and culture."
Beccera points to the venues in Santa Ana "that are not your typical hotel ballroom, that have character and are about learning about the community, easily used for CSR."
Some of these include the Santa Ana Zoo (capacity 1,000) and the Heritage Museum of Orange County (capacity 1,500).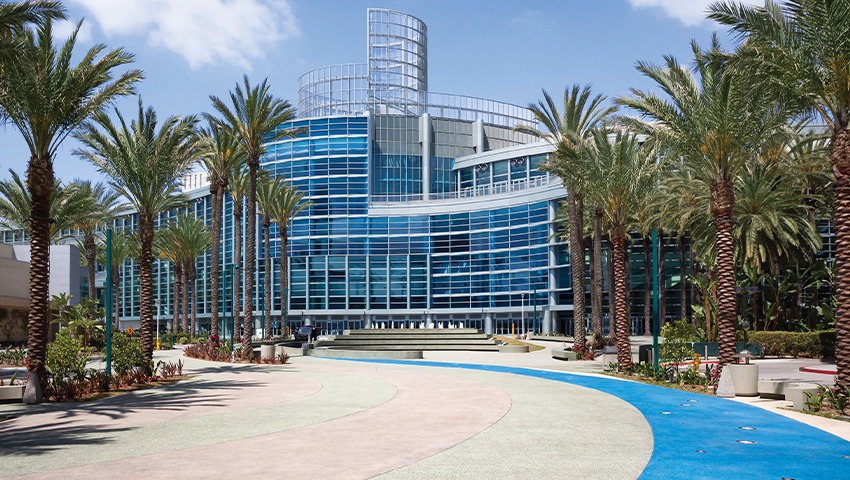 In Pasadena, the Pasadena Convention Center is a 130,000 sq. ft. LEED Gold Certified venue with over 1,200 hotel rooms in walking distance.
Pasadena is also home to the historic Pasadena Playhouse, a theatre where many a Hollywood star got their start (it was called "The Star Factory" back in its Hollywood heyday. The Playhouse was dark for many years but was restored and revived and is now California's State Theatre available for meetings and buyouts when not in performance use.
Pasadena is also home to the 2,997-seat Pasadena Civic Auditorium, considered one of the finest performance halls in the nation and home of the NAACP Image Awards. The auditorium, built in 1932 at the height of the Golden Age of Hollywood also has a second-floor Gold Room, a classic setting for smaller meetings, receptions and dinners for up to 300 guests.
Resources
Los Angeles Convention and Visitors Bureau
This article appears in the October/November 2022 and digital-only November 2022 issues. You can subscribe to the magazine here.