Chihuly Garden and Glass
Great Northwest is Now More Accessible and Approachable
From the air, Seattle is a soft blanket of green embroidered with a ring of urban development, revealing a chain of mirrored lakes on one side and Puget Sound on the other. On the ground, the city is a collection of neighborhoods with hidden meeting spots perfect for an only-in-Washington adventure.
A new addition coming to the event infrastructure map is expansion of Washington State Convention Center (WSCC)—affectionately known as Summit—that will double the city's convention capacity when the first group arrives in 2022 (yes, booking is already underway). Convention center President and CEO Jeff Blosser estimates that the second building, just blocks away from the existing Arch exhibition space, will bring more than 400,000 new convention attendees to the city each year and give planners welcome new flexibility when considering the Northwest. Visit Seattle President and CEO Tom Norwalk calls the new facility "essential for the future viability of meetings in the city." In the meantime, a range of properties have invested in some big reveals of their own, with hotel-room inventory set to increase by 20 percent. Let's take a look.
Arrive
Seattle-Tacoma International Airport (SEA) is the primary point of entry for good reason. It is the ninth-busiest airport in the country, with 416,124 arrivals and departures a year accommodating 46.9 million passengers. But for those hopping over the northern border as part of the tech spread, seaplane flights from Lake Union to British Columbia turn the trip into a memorable journey. More than 1 million people a year make Port of Seattle the jumping-off point for cruising, making it the busiest tourist port on the West Coast.
More: What to Pack for a Seattle Event
Meet and Sleep
Newly rechristened Sheraton Grand Seattle is one of two Marriott Convention & Resort Network hotels in the city and newly renovated—including an upscale Starbucks and fine dining from Thierry "the Chef in the Hat" Rautureau. With 1,236 guest rooms and 77,882 sq. ft. of meeting space, including three ballrooms, it serves as gala-central for the city. It also offers 1 gigabyte of bandwidth, fastest Wi-Fi in the Pacific Northwest. All this capacity is just 27 steps "in heels" from WSCC and blocks from Amazon headquarters in the heart of the city.
The Westin Seattle has been the place to go since it opened as Washington Plaza Hotel in 1969. It has been the overnight resting place for almost every visiting U.S. president. Now, the expanded towers are home to three floors of meeting space totaling 69,000 sq. ft., with updates that include advanced video-wall mapping that transforms blank walls into animated content streams. And, since it is a Westin, healthy meals that capitalize on local bounty are on the menu under the watchful eye of chef Sean Ellis.
Eat

The famous Pike Place Market is more than a few guys theatrically throwing fish and the original Starbucks Coffee store. What started as a "meet the producer" venue for local farmers now supports an on-site senior center. A MarketFront expansion promises the best waterfront views in the city. Your group can check out the hidden garden and foodie-favorite spots with a gourmet tour led by chef Traci Post, who shares the bounty with a market-to-table meal paired with local Washington wines in her Atrium Kitchen. Or, put your guests to work with a cooking contest. Bigger group? No problem—sections of the market can be rented out for a fresh take on a welcome reception.
Do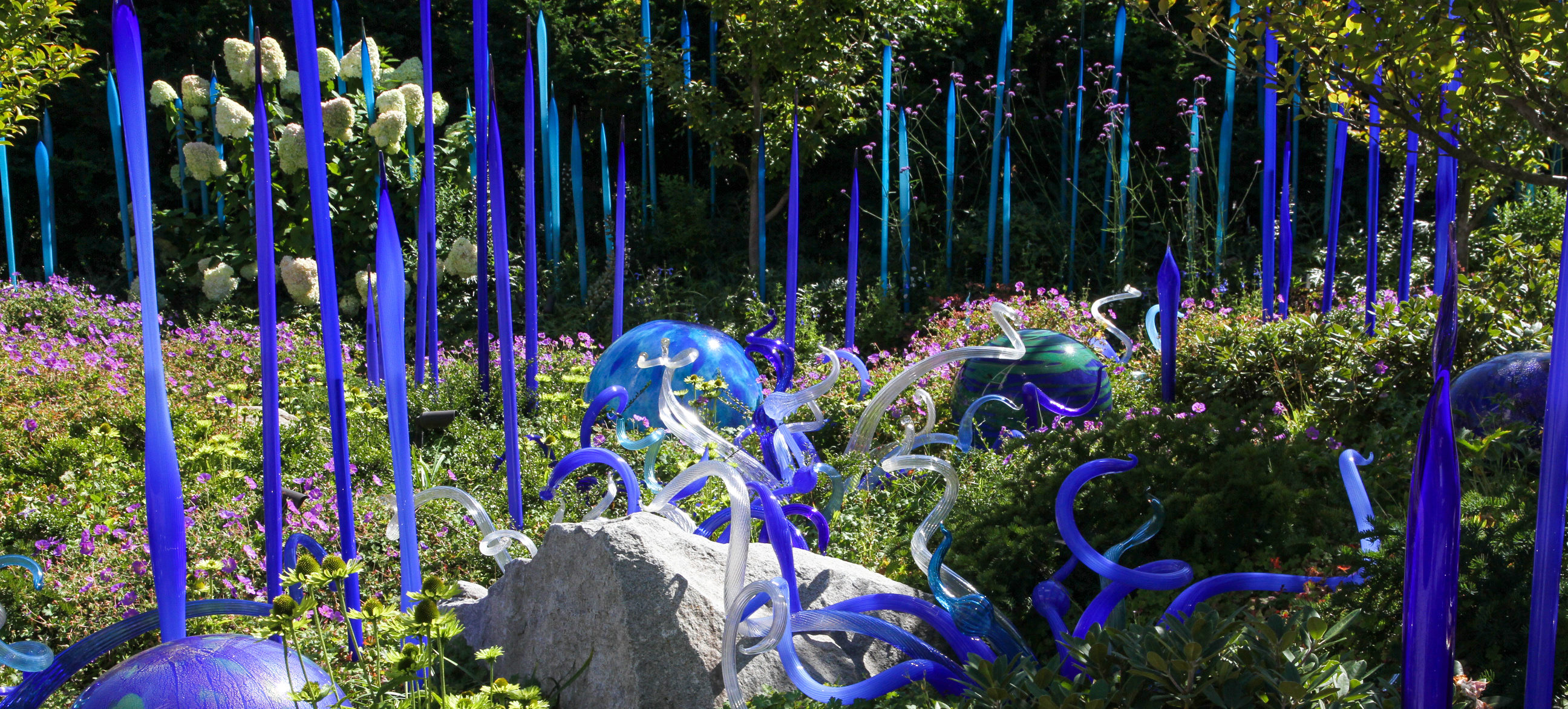 It almost wouldn't be a trip to Seattle without a stop at the renovated Space Needle, which now boasts clear floors and uninterrupted harbor views. Groups can skip the line and be swept up 500 feet to the rotating restaurant. Next door, the gallery and atrium at Chihuly Garden and Glass compose a stunning backdrop for a colorful gala dinner.
Need to Know
$1.7 billion investment in new Summit Convention Center
450,000-square-foot International Arrivals Facility, opening in 2019 at SEA
240 vendors farmers and craftspeople who sell at Pike Place Market