Onsen
Legend has it that the pentagonal sliver of San Francisco known as the Tenderloin gets its neighborhood nomenclature from a historically gritty city reputation, which, at one point, afforded the policemen in the district better cuts of steak. But it also might be because the food here is great.
Bordering San Francisco's downtown and financial district, the Tenderloin sometimes gets a bad rap, but it is home to a real community of families, restauranteurs, nonprofit and hospitality professionals, along with some of the city's best music venues and cocktail bars, and, of course, friendly neighbors.
Its central location, between downtown and prominent attractions such as Golden Gate Park and Haight-Ashbury District, make the neighborhood easily accessible. With more than 100 brand-new streetlights gracing popular streets such as happenin' Eddy Street, San Francisco's spotlight is literally on the Tenderloin these days, with scores of casual and trendy eateries, musical attractions, walking tours and even a Japanese bathhouse available for buyout.
More: Opening My Heart to San Francisco
The city's own—cherished San Francisco Chronicle columnist Herb Caen—immortalized the neighborhood's testimonial by writing, "Any city that doesn't have a Tenderloin isn't a city at all."
Here are some ways to enjoy and celebrate the Tenderloin.
Arriving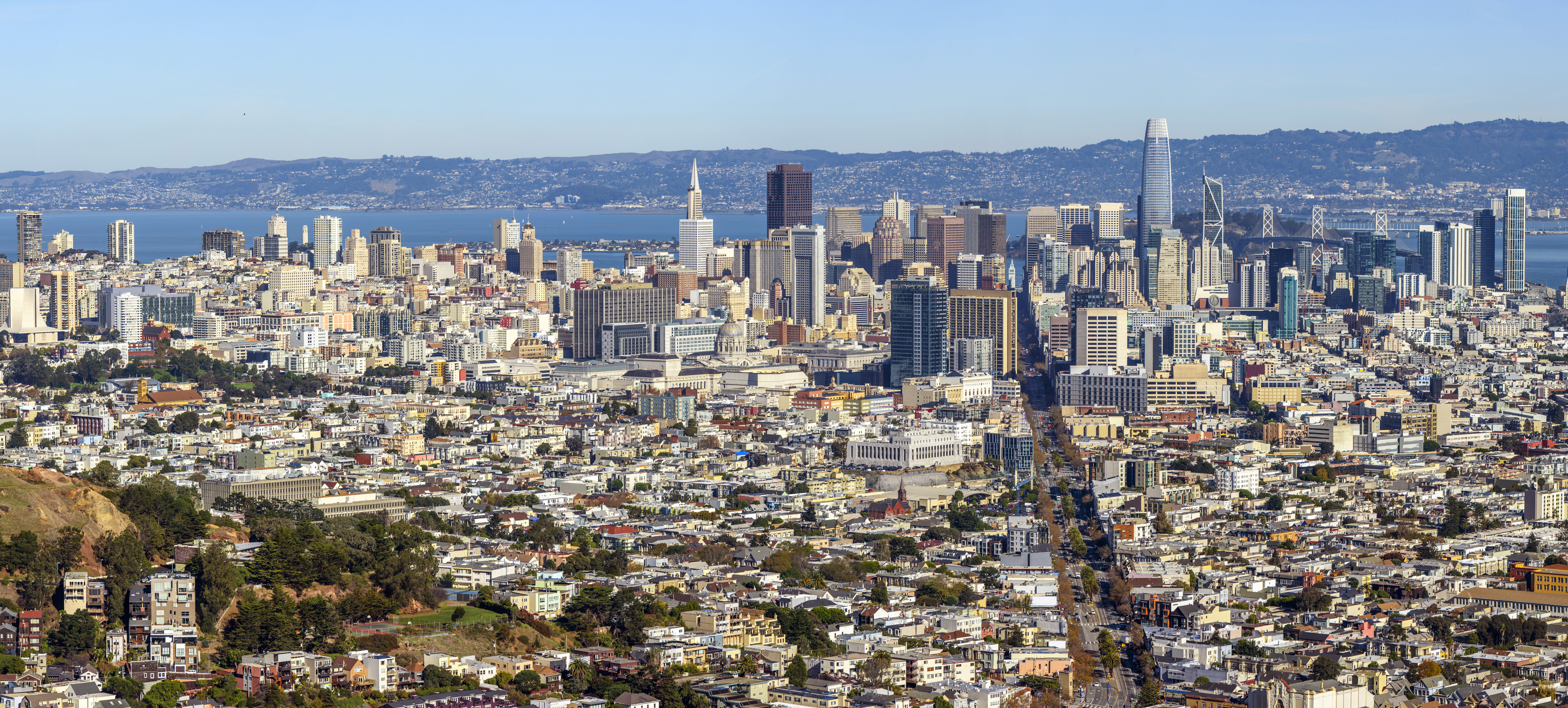 The Tenderloin is bordered by Geary Street to the north, downtown's Market Street to the south, Mason Street on the east and Van Ness Avenue on the west. It's accessible by major city bus lines and Uber, and is within walking distance from downtown's Powell Street BART station stop and cable car turnaround.
Meet and Sleep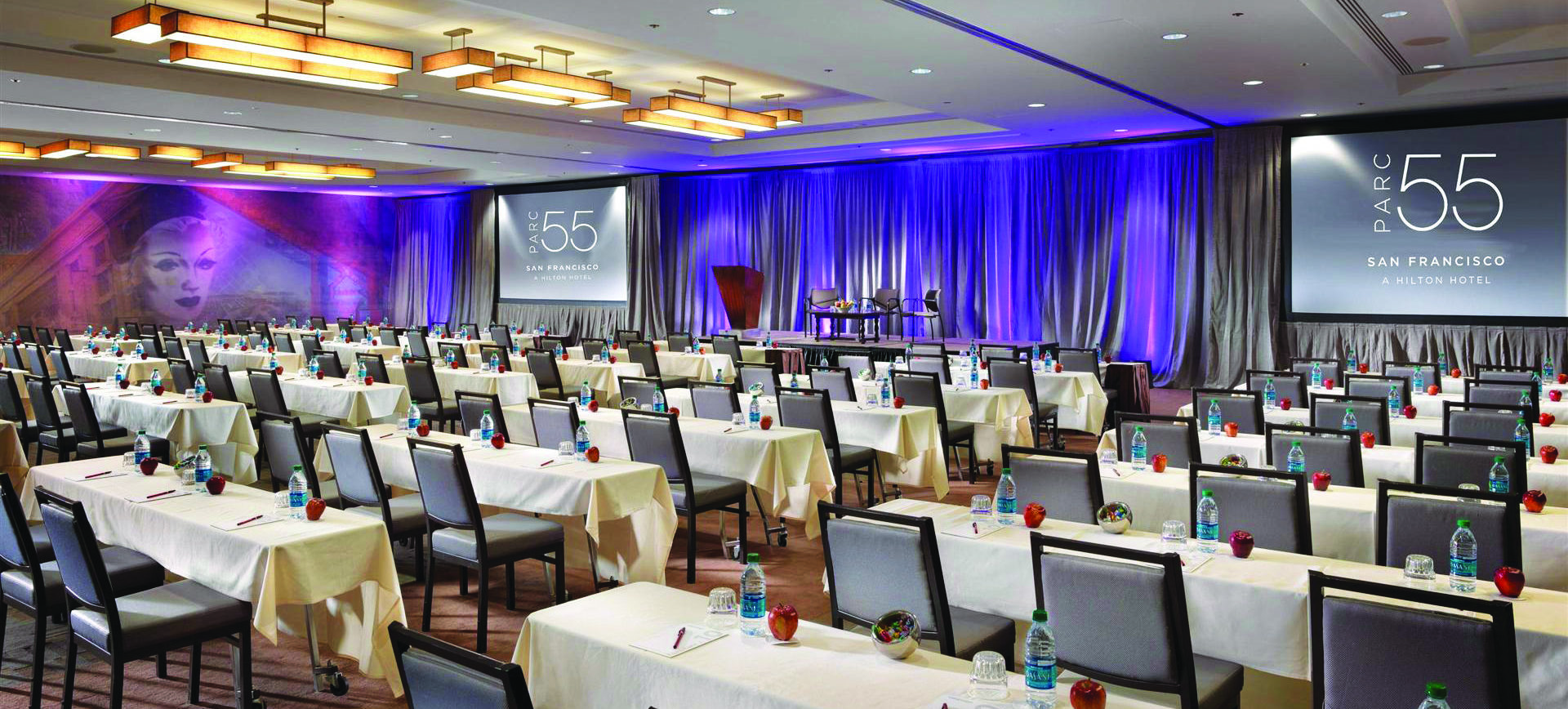 Situated downtown, in downtown Union Square and bordering the Tenderloin, Parc 55 San Francisco-a Hilton Hotel offers a crisp, contemporary business setting in a boutique property with 1,024 guest rooms, 54 suites and 30,000 sq. ft. of meeting space. It features bay-style windows with city views and a rotating Art at the Parc exhibit showcasing local artists. Major selling points include the hotel's proximity to Moscone Center and downtown San Francisco attractions—perks that it shares with neighboring Hilton San Francisco Union Square, a grandiose 1,921-room property with 134,500 sq. ft. of meeting space, including a 29,637-square-foot grand ballroom and five restaurants and lounges, such as the upscale Urban Tavern. The two properties combined make up the largest meetings venue in the city, after the convention center.
In Tenderloin proper, The Phoenix hotel is a neighborhood icon and rock 'n' roll legend, with 44 guest rooms and suites, an on-site bar and restaurant, and an art-filled pool heated to 85 degrees—not to mention a guest list that has included the likes of Debby Harry, John F. Kennedy Jr. and Kurt Cobain. Wondering why the parking lot is so big? It was intended to attract traveling bands with their tour buses.
Good Eats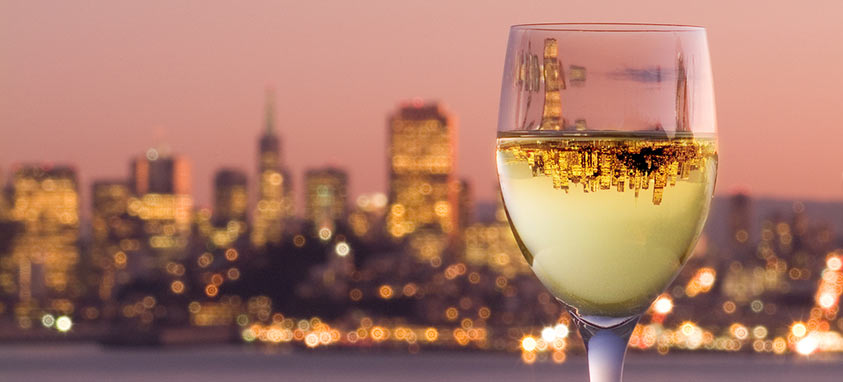 Foodie experiences in the Tenderloin are plenty and varied. On the corner of Eddy Street and Jones Street—tucked in the blocks between Parc 55 and the Tenderloin police station—Z Zoul Cafe serves authentic Sudanese dishes that you eat with your hands and taste with your heart. The owner and his family welcome patrons like they are inviting them into their home, and prices are affordable by San Francisco standards.
Mosey down the block and you find yourself in Tenderloin's Little Saigon—and probably in a queue of swimsuit-carrying patrons outside Onsen, a chic restaurant-bathhouse combo serving California-Japanese dishes at the front of house and spa treatments in the back. Onsen is available for private events. For Thai, go to Lapats and order the crab noodle.
Related: 4 Extreme(ly) Luxurious Spa Tourism Options
Do
Live music abounds in the Tenderloin—groups have their choice of high-energy jazz and craft cocktails at the historic Black Cat supper club, a more formal performance at internationally renowned SFJazz Center or catching a headlining artist at The Warfield or Great American Music Hall. During the day, the Tenderloin Museum showcases local artists and neighborhood history in a clean, aesthetic venue. Plus, groups can sign up for neighborhood walking tours with an expert guide.
Need to Know
97 new streetlights illuminating the Tenderloin
400+ historic buildings in 33 blocks
78+ restaurants with a four- and five-star rating on Yelp