Grand Rapids is vigorously expanding and diversifying its identity
The old nickname "Furniture City" still fits Grand Rapids, as it boasts five of the world's leading furniture companies. But the city has steadily expanded and diversified, thereby achieving a more encompassing identity.
During the past two decades, Michigan's second-largest city has accelerated the expansion, as seen in the opening of new and varied hotels, attractions, restaurants and craft breweries. Smart Meetings recently visited the city on a media FAM trip to witness and participate in the exciting developments.
Meet and Sleep
We stayed at AC Hotel by Marriott Grand Rapids Downtown, a 130-room property that opened in June. Situated in a transformed 127-year-old warehouse, it features a minimalist design that includes public spaces outfitted by longtime local icon Herman Miller Furniture.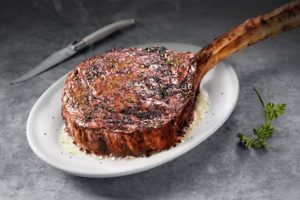 Our group toured Hyatt Place Grand Rapids Downtown, which features 160 guest rooms—all with floor-to-ceiling windows—along with a restaurant, an indoor pool and 1,500 sq. ft. of meeting space, divided among three rooms.
We also visited two properties that have been instrumental in Grand Rapids' growth: Amway Grand Plaza Grand Rapids is a luxury property with a storied history. Originally called The Pantlind, it has been a major player in the current growth spurt. It offers 682 guest rooms, eight F&B options, a spa and 47,120 sq. ft. of meeting space.
JW Marriott Grand Rapids' debut was selected as the 2007 Opening of The Year for the entire JW brand. It includes 337 guest rooms, three F&B spaces, a spa and 15,369 sq. ft. of meeting space.
Eat
The F&B scene clearly reflects how Grand Rapids is expanding and enhancing the scope of its offerings.
We enjoyed most of our meals in the hotels' restaurants, including several at Amway Grand Plaza. The Kitchen by Wolfgang Puck, self-described as "made-from-scratch comfort fare meets authentic global classics," is an excellent restaurant with private rooms for groups. Lumber Baron Bar features a fireplace, leather club chairs, a large selection of premium drinks and food from Ruth's Chris Steak House. IDC (I Don't Care), which opened in September, is a balcony bar featuring retro-inspired cocktails.
Other attractive F&B options include Margaux at JW, a restaurant inside JW Marriott described as "a classic French bistro meets the sophistication and luxury of the JW Marriott brand."
The vibrant Downtown Market Grand Rapids opened just four years ago, but has become a central fixture in the city. It features 19 vendors, offering a wide variety of F&B, as well as several spaces that groups can rent. New Holland Brewery, the largest facility of its kind in Grand Rapids, produces beer, wine and spirits that groups can sample or order, as well as dishes that include ingredients from local suppliers. It also has private meeting areas.
Do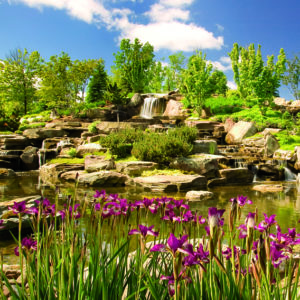 The stunning Frederik Meijer Gardens & Sculpture Park features 158 acres of indoor and outdoor gardens, one of the nation's most significant sculpture collections, and annual horticulture and temporary sculpture exhibitions.
It's in the midst of a $115 million expansion project, "Welcoming the World: Honoring a Legacy of Love." Tours—including narrated tram tours—are available, as is 30,000 sq. ft. of meeting space, divided among several attractive areas.
Grand Rapids offers other leading attractions, including Grand Rapids Art Museum, which has in its collection some 5,000 works of art, primarily American and European paintings and sculptures; Grand Rapids Public Museum, founded in 1854, making it one of the oldest history museums in the United States; and Gerald R. Ford Presidential Library & Museum, which celebrates and explores the life of America's 38th president. Ford and his wife, Betty Ford, are buried on the museum grounds.
Need to Know
1938 – year Grand Rapids was incorporated as a village
9,231 hotel rooms in the city
240,000 sq. ft. of meeting space in Devos Place Convention Center