The Ocean State makes waves
Sometimes also called "Little Rhody" because of its size (it's the smallest state in the U.S.), Rhode Island is big on ideas and in the conference, convention and meeting space in its capital, Providence, and short on drive times to venues. Historic Newport with its scenic oceanside Cliff Walk offers the option of elegant events in the historic, landmark mansions of the Gilded Age.
Local Expert Tip: "Providence is a compact, walkable city with a thriving restaurant scene and vibrant arts community just steps away from our Convention Center."
–  Kristen Adamo, President & CEO at Providence Warwick Convention & Visitors Bureau
5 Reasons Meeting Profs Love Rhode Island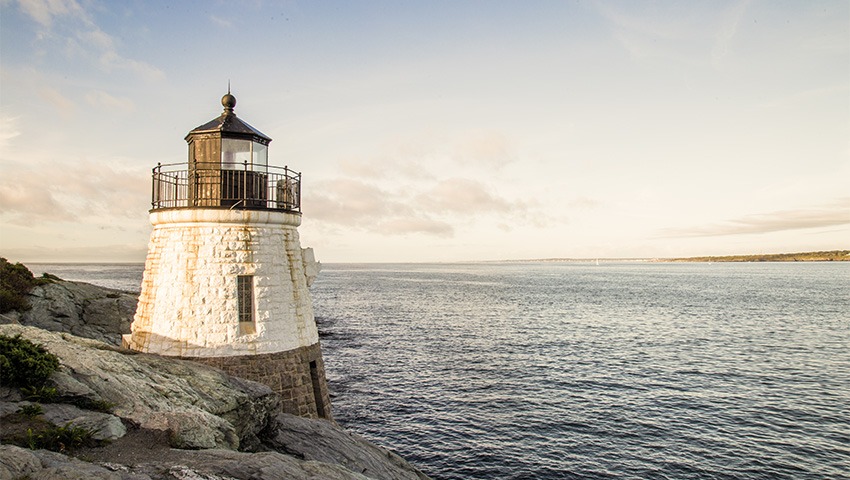 Easy access. Providence, the compact and history-rich capital is under a two-hour drive from Boston. The capital and its Rhode Island Convention Center (RICC) is also a 10-minute drive from T.F. Green International Airport where 80 nonstop flights arrive daily. Providence is also located on Amtrak's Northeast Corridor between Washington, D.C., New York City and Boston. High-speed Acela Express train service from New York City to Providence clocks in at about two and a half hours.
Seaside views. Rhode Island is called "The Ocean State" in reference to its 400 miles (640 km) of pristine coastline and its large bays and inlets which take up about 14% of its total size. Newport's historic Cliff Walk offers dramatic, seaside views just steps away from palatial mansions that can be booked for special events. Providence is a ferry ride away from one of the "last great places in the world," Block Island, which is a unique venue idea for small incentive groups.
Read More: Newport, Rhode Island: Small Meets on the East Coast
Walkable Providence. Groups meeting in Providence are steps away from one of the country's most beautiful and walkable cities. Downtown Providence is in the midst of a foodie-inspired renaissance with fine dining venues quartered in its well-appointed turn-of-the-century office buildings and storefronts. The feel is Mainstreet USA-friendly but at the same time, arty, upscale, pristine-clean.
Elegant venues in nearby Newport. Newport, Rhode Island was the playground of the glitterati of the Gilded Age. Today, it offers planners the option of doing special events within their mansions along the scenic Cliff Walk with massive ballrooms and wide sweeps of manicured lawns (great for meeting planners and tented events).
A public art installation first opened in 1994, Waterfire runs from May through November about twice a month when the rivers of downtown Providence are lit by 86 burning braziers that float over the river or stand on old piers. The braziers are filled with aromatic wood. Nothing missing except the smores.
5 Fantastic Places to Meet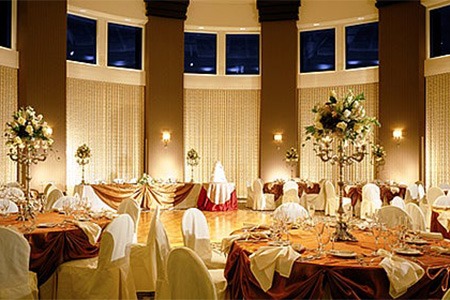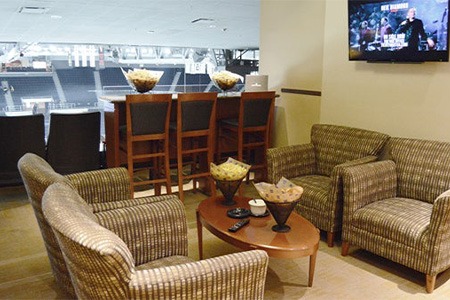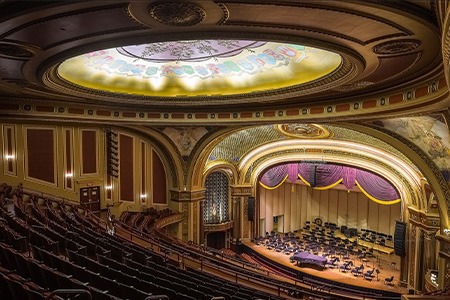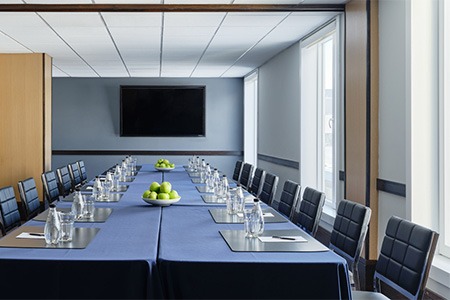 Art, Access and Eclecticism: Meeting in Providence
To catch up on the latest in the Creative Capital and beyond, Smart Meetings sat down with local experts to find out what is really happening in ballrooms and cities.
Dan McConaghy
Executive Director of the Rhode Island Convention Center Authority
Q: What's unique about meeting in Providence?
A: Walkability is one main thing: the eclectic nature of this art-filled city in a small, walkable space. The types of places people can go to in this smaller city are really unique: Providence is filled with high quality experiences and engagements like the public art display Water Fire and other events. We also have the Rhode Island School of Design, one of the best art schools in the country, Brown University and Providence College. A rich intellectual life, walkability and the friendliness of a small town make us unique.
"A rich intellectual life, walkability and the friendliness of a small town make us unique."
Kristen Adamo
President & CEO at Providence Warwick Convention & Visitors Bureau
Q: How is Providence recovering for meetings Post-Covid?
A: We are finding ourselves in a unique situation right now as we emerge from the pandemic. The State of Rhode Island has allocated $42 million to the Rhode Island Convention Center Authority which will be used to update our meetings venues including our Convention Center with its 100,000 sq. ft. of exhibition space. Our goal is to renovate, modernize and reimagine spaces to help improve or enhance patron experience. We will also be finding ways to improve groups to get back to pre-Covid meeting numbers.
Over the pandemic, we had two hotels open. The Beatrice named after the owner's mother is a 48-room high-end boutique hotel a few blocks from the convention center. We also have a new Aloft in the jewelry center with a popular restaurant rooftop bar, Blu Violet next to the Cambridge Innovation Center which houses a lot of start-up tech businesses and is also available to use for meeting space.
It's not about being bigger, it's about adapting to the needs of the groups coming in.
"It's not about being bigger, it's about adapting to the needs of the groups coming in."
Creature Feature: H.P. Lovecraft, Monster Movies and More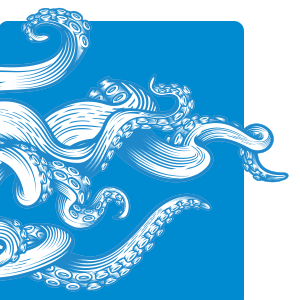 Along with being a meetings hub in the Northeast, Providence is also known as the birthplace of one of the most influential and popular horror/science fiction writers, H.P. Lovecraft.
Lovecraft is known as the writer who has inspired movies like The Thing, The Shape of Water (an Academy Award winner) and many others.
His popularity has skyrocketed over the past decade to the point that Providence is regularly overrun by Lovecraft fans who attend the bi-annual NecronomiCon held here and tour the sites associated with his life.
You don't have to know or even love Lovecraft, though, to get into the monster spirit of things and tour some of the sites associated with him: a group walking tour or scavenger hunt through Providence is full of history, color—and monsters!
The downtown shopping jewel Providence Arcade was one of the first shopping malls in the country, built in 1828. Today, it houses gift shops, antique stores and the Lovecraft Arts and Sciences shop where you can buy little plush monster "Cthulhu" dolls as well as books by and about the proto-Steven King himself.
Next, visit Providence's legendarily haunted Providence Athenæum. The fourth oldest library in the country is where another famous horror author, Edgar Allan Poe met and courted one of his unattainable lady loves (unsuccessfully). Poe and Lovecraft both loved this library and there are displays of author memorabilia here on both writers.
You can also visit Providence's historic Swan Point Cemetery where Lovecraft is buried. The 1846 640-acre cemetery is visited by Lovecraft fans who often place small monster toys and statues on the grave which simply read, "I am Providence."
Finally, a monster-inspired event or scavenger hunt should not miss the life-size puppets created by Providence's Big Nazo whose storefront workshop NAZO LAB can be visited by small groups to see and interact with the endearingly horrifying tentacled and one-eyed creations. The creatures are also on display every year during Providence's PVDFest—a festival of "The Creative Capital's" best and brightest design, performance and other creative arts.
Bookmark This
goprovidence.com // visitrhodeisland.com // discovernewport.org
 This article appears in the January 2023 issue. You can subscribe to the magazine here.