Planners looking for adult-forward fun with Disney on the side have a wealth of choices
I love Disney, but like a lot of adult travelers, I also look forward to upscale dining, spa treatments, kid-less pools and scream-less hotel lobbies. Enter: JW Marriott Orlando Bonnet Creek Resort & Spa at the rim of the park where I spent an idyllic two days soaking up Florida sun by the adults-only pool, tasting sophisticated sushi-inspired cuisine at a rooftop tapas bar and generally feeling very Jennifer Coolidge-in-a-luxury hotel vibe. The Bonnet Creek area hosts several other Disney partner hotels with an equally upscale feel.
Meet, Sleep and Eat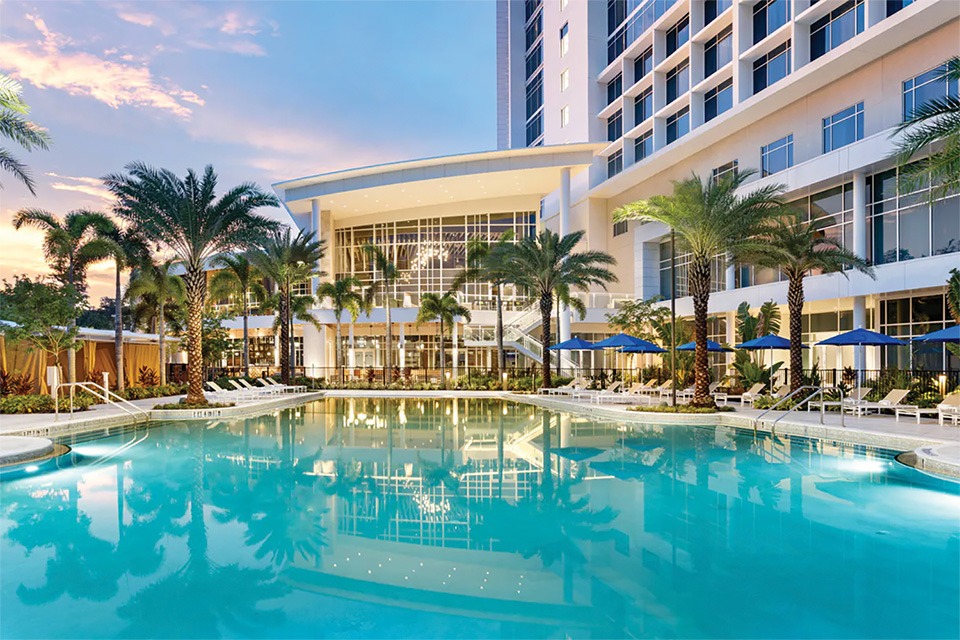 JW Marriott Orlando Bonnet Creek is a Disney partner hotel, which means they can get you tickets to whatever you want to see or do, but there's a distinct adult apartness in the Bonnet Creek area: a lush section abutting the park, rimmed by a nature sanctuary. The hotel has a main pool where everyone can play but also has an adults-only pool with a jacuzzi where the only sound you'll hear is the tinkling of ice cubes and the hum of contentment.
Read More: Florida's First Coast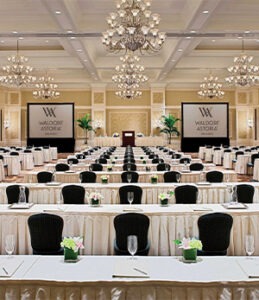 Planners can also arrange for buy-out events on the ninth floor at the rooftop restaurant, illume, which serves modern Japanese-inspired cuisine and creative cocktails in a stunning setting. At night, enjoy an incredible vantage point of nightly Walt Disney World fireworks displays. Spa by JW will massage any remaining knots away and the Unreserved Bazaar offers healthy options garnished from the property's own herb garden. There's also a private dining room at the upscale Michelin Guide-featured Sear + Sea boasting dishes from Chef Melissa Sallman and Chef Peter Cox. The 516-room hotel has 51,587 sq. ft. of total meeting space.
Other properties in the area include the 502-room Waldorf Astoria Orlando with 60,000 sq. ft. of meeting space, the 1009-room Signia by Hilton Orlando Bonnet Creek with 240,000 sq. ft. of meeting space. The 400-room Wyndham Grand Orlando Resort Bonnet Creek brings 50,000 sq. ft. of meeting space.
Bright Idea: The Brightline intercity rail opens this summer, connecting travelers to Miami and The Palm Beaches. The railway's 37,350-square-foot station is in the airport's new Terminal C. The game-changer will mean it will be easier than ever for meeting guests from Florida to convene and from out-of-towners to jaunt to Miami or The Palm Beaches for a day or two of bleisure.
This article appears in the May/June 2023 issue. You can subscribe to the magazine here.