Historic Waters Stay Popular
Florida's First Coast's natural history and beauty
By Morgan Saltz
Coined in the 1980s for marketing purposes to attract tourism, Florida's "First Coast" refers the northeastern stretch of the state hugging Georgia and the Atlantic Ocean, which was one of the first locations to be colonized by the Spanish.
The First Coast must have been a conquistador's dream—the intricate water ways and expansive Atlantic coast would have made it easy to navigate new waters, explore new territories and still remain close to any ally ships arriving on the shore from Europe. With over 1,100 miles of navigable water, Florida's First Coast boasts venues and group activities that celebrate the water-forward region.
Local Expert Tip
"Picture rolling green vistas with colorful sunsets, magical lighting, and entertainment that's guaranteed to get even your quietest introverts up and networking."
–  Gil Langley, president and CEO, Amelia Island CVB
5 REASONS MEETING PROFS LOVE FIRST COAST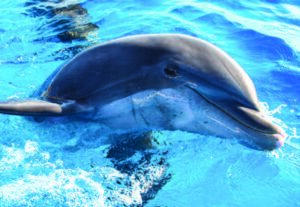 Black Rock Beach. Visit a geological wonder on the beaches of Big Talbot Island Park and witness the blackened rocks and tree skeletons formed at the end of the last ice age. As beautiful as it is slightly spooky, groups will marvel at this Florida treasure. Be sure to bring your camera!
St. Augustine Boat Tours. One of the true "firsts" of Florida's First Coast, group boat tours explore aquatic wildlife, fresh takes on sightseeing and fun facts about the historic city from its famous waters.
Flagler Beachfront Winery. Sit on the winery's Oceanview Patio and enjoy their wines made on-site and served out of machines. Simply pick your wine and your pour size and head out to overlook the ocean. This hangout is also home to the "Got Slushed" frozen wine beverage for a refreshing tumbler.
The Boat House. Located in historic downtown Amelia Island, this seafood and steak restaurant has an impressive buyout capacity of 288. The menu melds Florida's history with southern comfort foods, Spanish classics and fresh local seafood along with an extensive cocktail, wine and beer list.
Marineland. Florida is the ultimate place to swim with dolphins. For smaller groups of up to 10 people, visitors can swim and play with some of the state's most beloved residents. The dolphins will even allow guests to hold on to their flippers and take a belly ride!
5 FANTASTIC PLACES TO MEET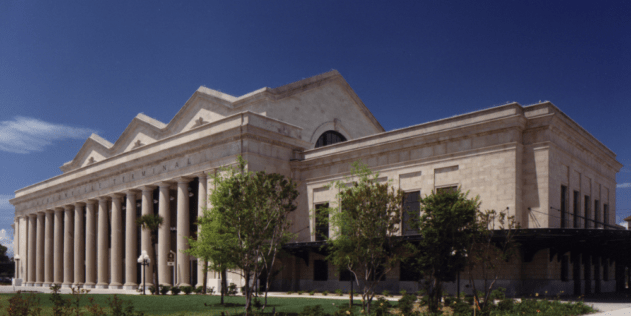 Prime F. Osborn III Convention Center. The historic architecture reflects the structure's former use as a Jacksonville train terminal. Updated with all necessities for modern meetings while maintaining its structural integrity, attendees will be impressed with its grand arched windows and marble accents.
275,000 sq. ft. of meeting space; 10,000 sq. ft. lobby; 11,000 sq. ft. terrace.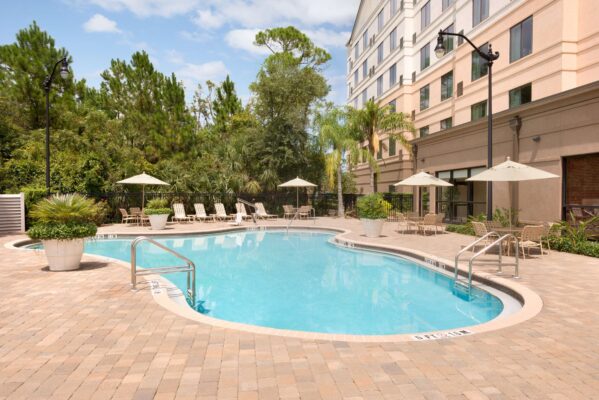 Hilton Garden Inn Palm Coast Town Center. Halfway between Jacksonville and Orlando, Palm Coast provides a convenient meeting point for those coming from different sides of the state. At the Hilton, guests can be right on the First Coast waters and enjoy in-house catering for up to 120 people.
2,500 sq. ft. of meeting space; 12-person board room; offers e-events.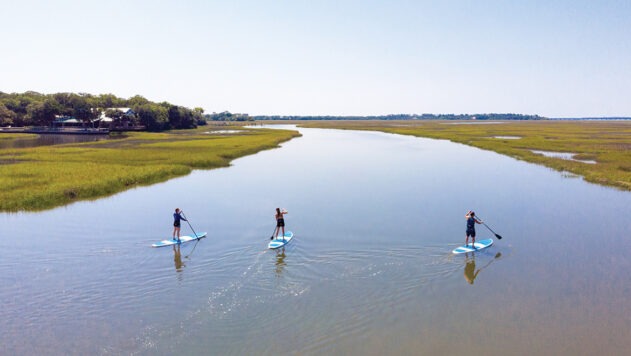 Omni Amelia Island Resort. For a scenic venue to meet and stay in paradise, Amelia Island offers business and leisure. Perched only steps from the water, this resort hosts plenty of business meeting space yet features golf, water activities and delectable fresh seafood from right outside its doors.
402 oceanfront guest rooms; 11,165-square-foot ballroom, 11,000-square-foot Magnolia Garden.

Casa Monica Resort & Spa, Autograph Collection. Built in 1888 in St. Augustine's Historic District, this Moroccan-inspired hotel infuses luxury amenities with old world opulence. Guests can enjoy meeting spaces and guest rooms with flare, sprawling gardens and proximity to cultural entertainment.
34,064 sq. ft. of event space; 18 event rooms; 9 meeting rooms.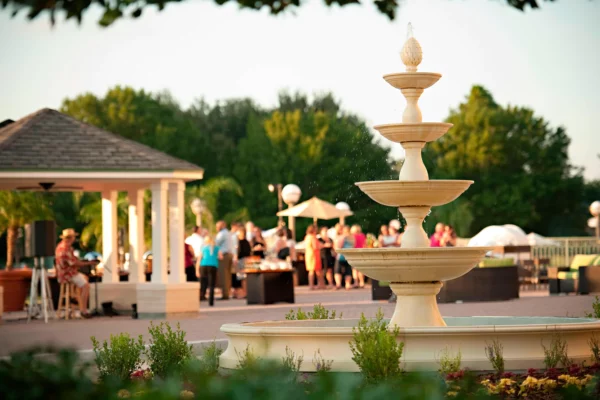 World Golf Village Renaissance St. Augustine Resort. A unique opportunity to stay on some famous greens. Home to the World Golf Hall of Fame and International Golf Parkway, teams can bond on the course after meetings.
45,161 sq. ft. of event space; 17 event rooms; 26,400-square-foot St. Augustine Ballroom.