…and for all ages
Needless to say, visitors of all ages agree that Orlando has the greatest attractions on Earth. But anyone who's ever attended a meeting in The City Beautiful also knows that the parks are just the beginning.
For example, this region is a natural paradise, with dozens of state parks, natural springs and wooded trails. Attendees also play outside on the 44 golf courses, 5,500 lakes and numerous nature preserves, and they can do it almost every day of the year.
They also enjoy wandering around in pretty towns with interesting shops and restaurants like The Wine Room in Winter Park, and in colorful downtown Orlando neighborhoods like College Park and Ivanhoe Village. Also popular with attendees of any age is The Wheel at Icon Park, a 400-ft. Ferris wheel with stunning views of the Orlando area.
Attendees who've been here before often like to work up a sweat while biking on the West Orange Trail, or to just relax and enjoy the placid canals in Winter Park Scenic Boat Tour. Many also enjoy browsing the historic town of Winter Garden, with a very cool, indoor-outdoor food hall called Plant Street Market.
In addition to world-famous attractions, this region also boasts hundreds of fun local attractions, many of which are rentable for events, all of which has appealed to attendees of all generations.
Evolutionary Orlando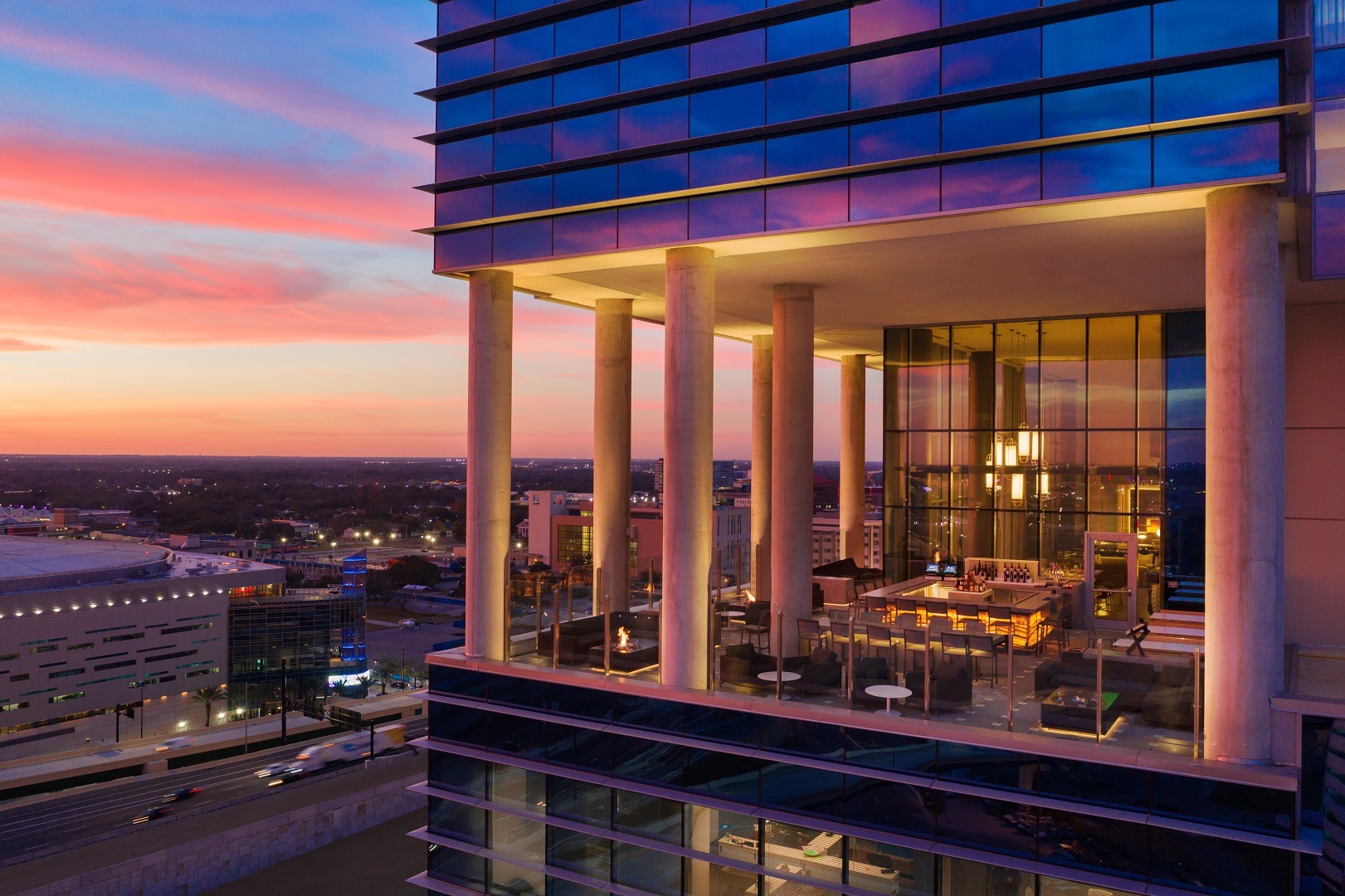 Orlando is renowned for its world-class meeting/convention hotels, outdoor and wellness activities for groups, and opportunities for memorable group experiences. Here, planners can choose from some 500 hotels with 130,000 rooms, and a total of 5.7 million sq. ft. of meeting space.
Orange County Convention Center (OCCC) is the second-largest in America with 7 million sq. ft., including 2.1 million sq. ft. of exhibition space and 480,000 for meetings. The facility recently completed a five-year, $187-million capital improvement project, encompassing a range of aesthetic and safety upgrades, a new wireless system, more-flexible spaces and an additional ballroom.
The OCCC also boasts a world-wide reputation as a sustainability-conscious pioneer in its field and works with clients to ensure unused food and supplies are donated to local non-profits. The facility's Center-to-Table Gardens also uses aeroponic methods—in which plants are hung in the air and sprayed with fine mists—to produce fresh vegetables and herbs in a natural environment without the use of chemicals.
In pre-Covid years, OCCC averaged almost 200 annual events, and its average of 115 annual conventions and trade shows attracted more than 1.5 million attendees each year. Even in Covid-plagued 2021, more than 400,000 meeting attendees met here. In excess of 100 events have been scheduled for this year, with attendances ranging up to 50,000.
The walkable Convention District features four hotels with over 5,200 guest rooms providing direct access to the OCCC on pedestrian walkways or covered walking bridges. The District also has over 75 restaurants. But that's just the tip of the culinary iceberg here. Greater Orlando actually has over 6,000 restaurants, many with celebrity chefs drawn here by the vibrant dining scene.
"Here, attendees run out of time before they run out of things to see or do."
The region's meeting-hotel scene is constantly evolving, too.
AC Hotel Orlando Downtown opened in January 2021, with 180 guest rooms, 2,000 sq. ft., a fitness center, two restaurants, a coffee house, and the SkyBar Rooftop Terrace with 360-degree views of the city. Lake Nona Wave Hotel opened last December near the airport, with a focus on technology and wellness, 234 guest rooms, 12,000 sq. ft., four restaurants and two bars.
Walt Disney World Swan Reserve opened last November as the third tower in the Walt Disney World Swan and Dolphin Resort complex. The new property boasts 349 guest rooms and 15,853 sq. ft., with two new ballrooms, a dramatic rooftop space for firework viewing and a 13,835 sq. ft. pool deck for events. The Swan and Dolphin complex now has 2,619 guest rooms and 350,000 sq. ft., making it the third-largest hotel in the Disney area.
Read More: Lake Nona Wave Hotel Wants to Turn Your Group into Superhumans
Beginning a phased opening this fall, Drury Plaza Hotel Orlando Lake Buena Vista will bring 602 guest rooms and 17,000 sq. ft. to the Disney Springs area, along with a pool, three eateries and a grab-and-go market.
Existing Orlando properties are always spiffing themselves up because that is what visitors (76 million in 2019) expect.
Waldorf Astoria Orlando is now undergoing a renovation that will add a new ballroom to its 30,000 sq. ft. of meeting/event space by year's end, and all 502 guestrooms will be renovated by next summer. Amenities here include a restaurant, outdoor pool, fitness center and a golf course next-door.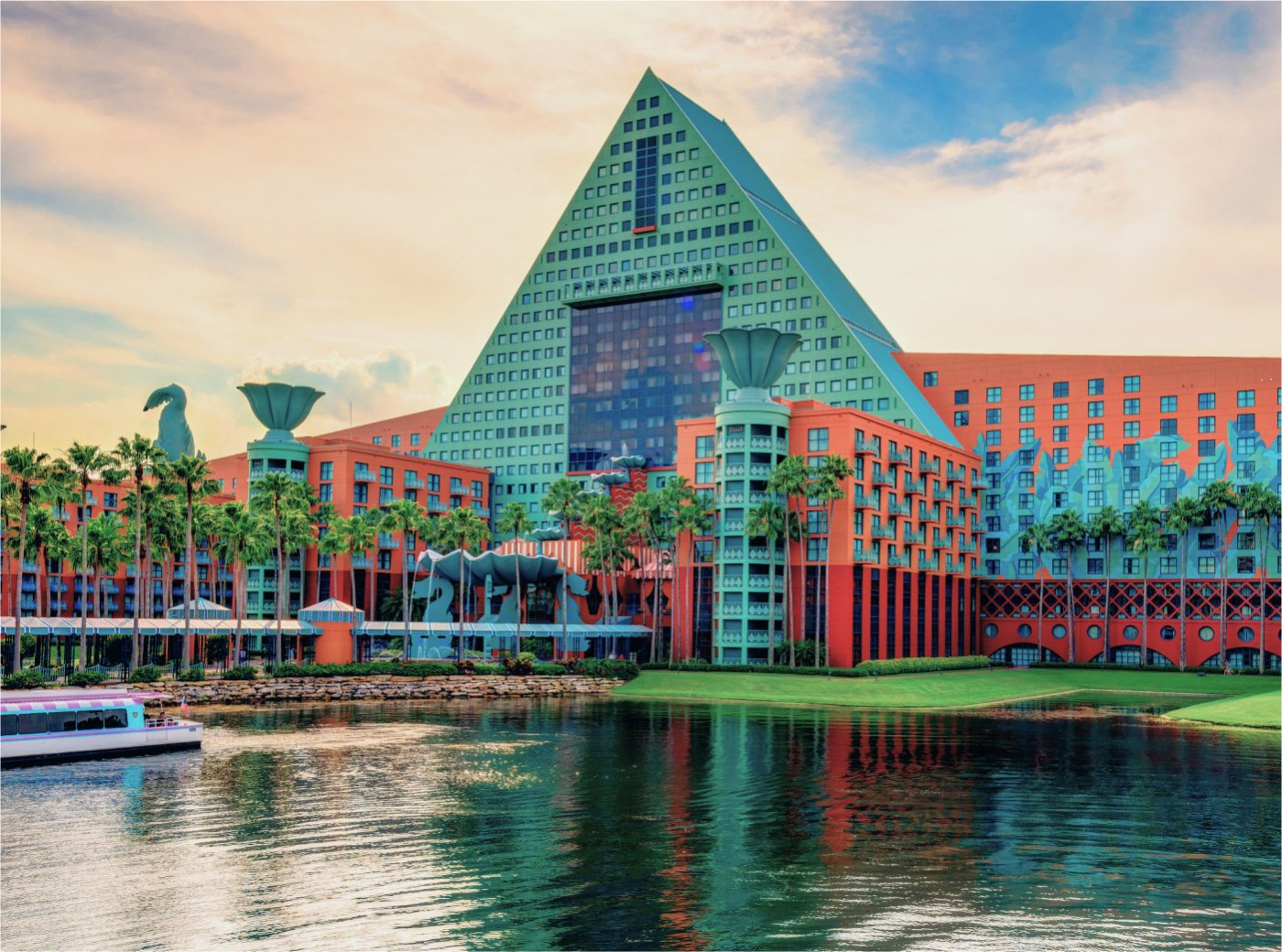 Signia by Hilton Orlando Bonnet Creek sits on the 482-acre Bonnet Creek Nature Preserve, with 1,009 guest rooms, 150,000 sq. ft. and proximity to Disney World. A new 8,000 sq. ft. ballroom is coming by the end of next year. Caribe Royale Orlando, with four eateries,  recently completed a $127-million upgrade of the 1,215 guest rooms, along with a new lobby and a 50,000 sq. ft. ballroom, making for a total of 220,000 sq. ft.
Orlando World Center Marriott recently completed renovation of its 2,010 guest rooms and the addition of 40,000 sq. ft. of new meeting space called Magnolia will bring its total to over 500,000. Magnolia features eight meeting rooms that can be broken down into 24 smaller rooms.
Rentyl Resorts is a major player in the Orlando meetings scene, particularly in corporate retreats and incentives. Their five Orlando properties are: The Bear's Den Resort; Margaritaville Resort; Encore Resort at Reunion; Eagle Trace Resort Orlando; and Spectrum Resort Orlando. All resorts in the Rentyl collection share the same standard of excellence but each has its own individual brand and story, providing the comforts of home with resort amenities. Additionally, they offer excellent meeting spaces for groups and on-site catering for meetings and gatherings. In addition, they're close to theme parks, shopping, great restaurants and local attractions.
Caribe Royale Orlando Resort, the only AAA Four-Diamond all-suite meetings resort in Orlando, recently completed a $127-million total renovation. With the addition of a new ballroom, total meeting/event space is now 220,000 sq. ft. The resort has renovated both its 1,215 one-bedroom suites and its 120 two-bedroom villas (with two bathrooms).
The lobby is also brand-new, and features a Rum Bar and a Starbuck's, and soon, a sports bar, arcade and gift shop. This resort also boasts a AAA Four-Diamond restaurant called The Venetian Chop House. Caribe Royale has also introduced a new Curated Cocktail program for groups, offering them the opportunity to create unique company-crafted beverages.
Orlando International Airport has big news, as well. The largest construction project in its history is now underway at Terminal C Complex, and Phase One of the $3.82 billion enterprise is scheduled to debut in September. This facility, in which JetBlue will be the main airline tenant, will also feature a new baggage system, shopping and dining, and a railroad station accommodating three different train systems, among them the new Brightline trains connecting Orlando and Miami.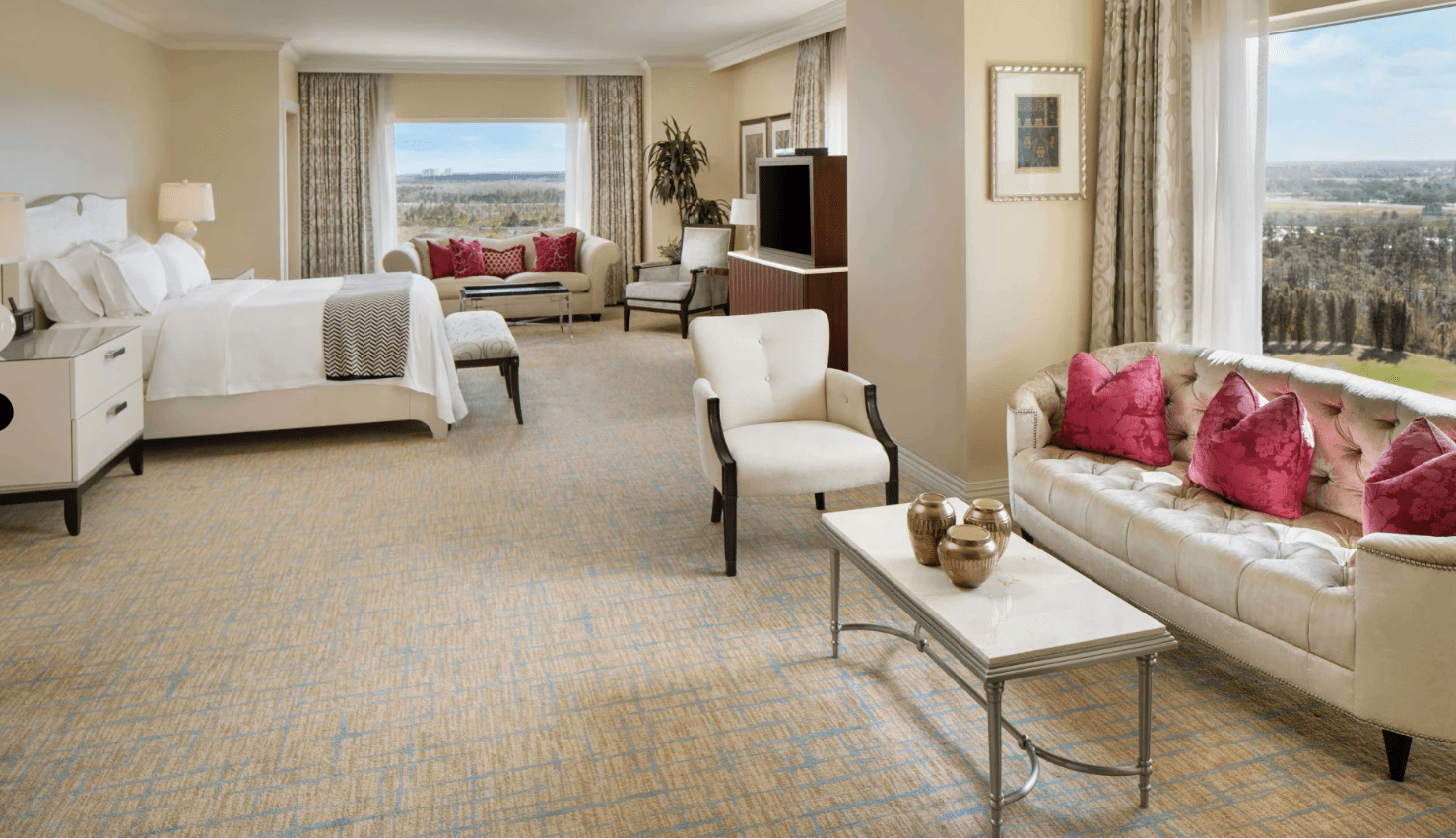 Orlando, of course, is always opening new attractions. Guardians of the Galaxy: Cosmic Rewind opened at EPCOT in May, with a roller-coaster that rolls and coasts in 360-degree turns, and even jolts riders on a reverse launch. PopStroke, a golf-centered entertainment center co-owned by Tiger Woods, opened in June, with two 18-hole putting courses, a restaurant and an ice cream shop.
Crystal Green, senior director of meeting services at Atlanta-based American College of Rheumatology, has been bringing groups to Orlando since 2003. She brought over a thousand attendees (virtual and on-site) from April 28-May 1 for the organization's annual Education Exchange. They met at Orange County Convention Center and stayed at Hyatt Regency Orlando, which has 1,641 guest rooms and 315,000 sq. ft. in numerous configurations.
"I can't say enough about how helpful the OCCC was," Green says. "Because we were a bit late in reserving space, we were afraid we might not get the space we wanted. But—as always—they went out of their way to make sure we got it."
Green says it's never hard to attract attendees to her meetings in Orlando.
"We really don't have to do much convincing," she says. "When you say 'Orlando,' people want to come. Which is one of the reasons we're doing the same meeting there again next year."
Sweet Kissimmee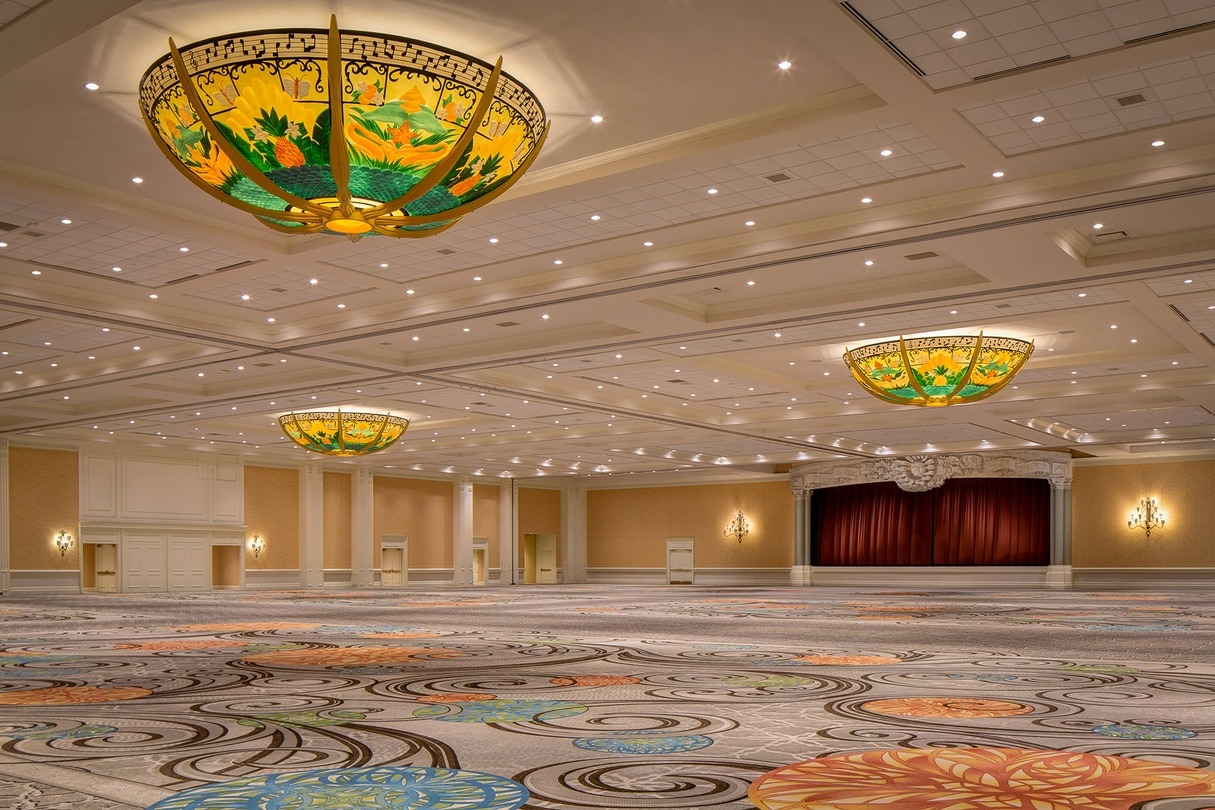 Kissimmee, too, is a gateway to world-famous theme parks. But there's a lot more to offer planners and attendees here, as well. Kissimmee boasts more than a dozen championship golf courses, one-of-a-kind museums, noted spas and plenty of outdoor adventures.
The city of more than 72,000 is just 25 minutes from Orlando International Airport and offers more than 1 million sq. ft. of meeting space in numerous hotels and conference centers, in addition to some 300 unique venues for events. Nor does it hurt that the "It Pays to Meet in Kissimmee" incentive program offers up to $10,000 back per meeting.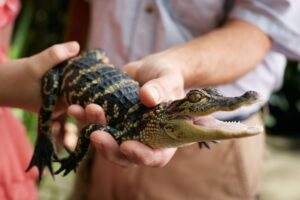 Gaylord Palms Resort and Convention Center has 483,000 sq. ft. designed for conventions, banquets, boardroom meetings, exhibitions and pre-function gatherings. A newly completed $158-million expansion includes 306 guest rooms, bringing the total to 1,718. Fun new meeting space includes the 12,000 sq. ft. Mangrove Lawn. The Lawn is adjacent to Crystal River Rapids, a new river-water attraction that can be used for pre-functions that draw smiles from millennials and boomers alike.
Omni Orlando Resort at ChampionsGate completed a renovation in early-2021. The property now has 862 guest rooms and 248,111 sq. ft., along with two Greg Norman golf courses, eight restaurants, the Mokara Spa, four pools, a Lazy River and a fitness center
Embassy Suites by Hilton Orlando Lake Buena Vista South has 300 suites, 15,000 sq. ft., a restaurant, free breakfast, complimentary evening reception, pool and fitness center.
Wyndham Orlando Resort & Conference Center Celebration Area also boasts productive meetings and special amenities, with 437 guest rooms, 12,221 sq. ft., a restaurant, bar, pool and fitness center.
The 718-room Grand Orlando Resort at Celebration is under new ownership and management and will carry the Delta by Marriott flag as of August 15. The resort is now undergoing a $35-million renovation to be completed early next year, including its 718 guest rooms, pools, restaurant and the 11,632 sq. ft. Conference Center. There's also a private dining room for groups. Renovations are contained to only one of the hotel's six towers at a time, to avoid interruptions to the guest experience.
Scheduled to open mid-summer is ette hotel, a Tuscan-inspired, 126-room hotel close to Disney World with a focus on wellness and a sophisticated culinary vibe. An 820-sq. ft. ballroom can accommodate 30 people seated or 124 reception-style.
Epcot's "Becoming" is a Smorgasbord for Planners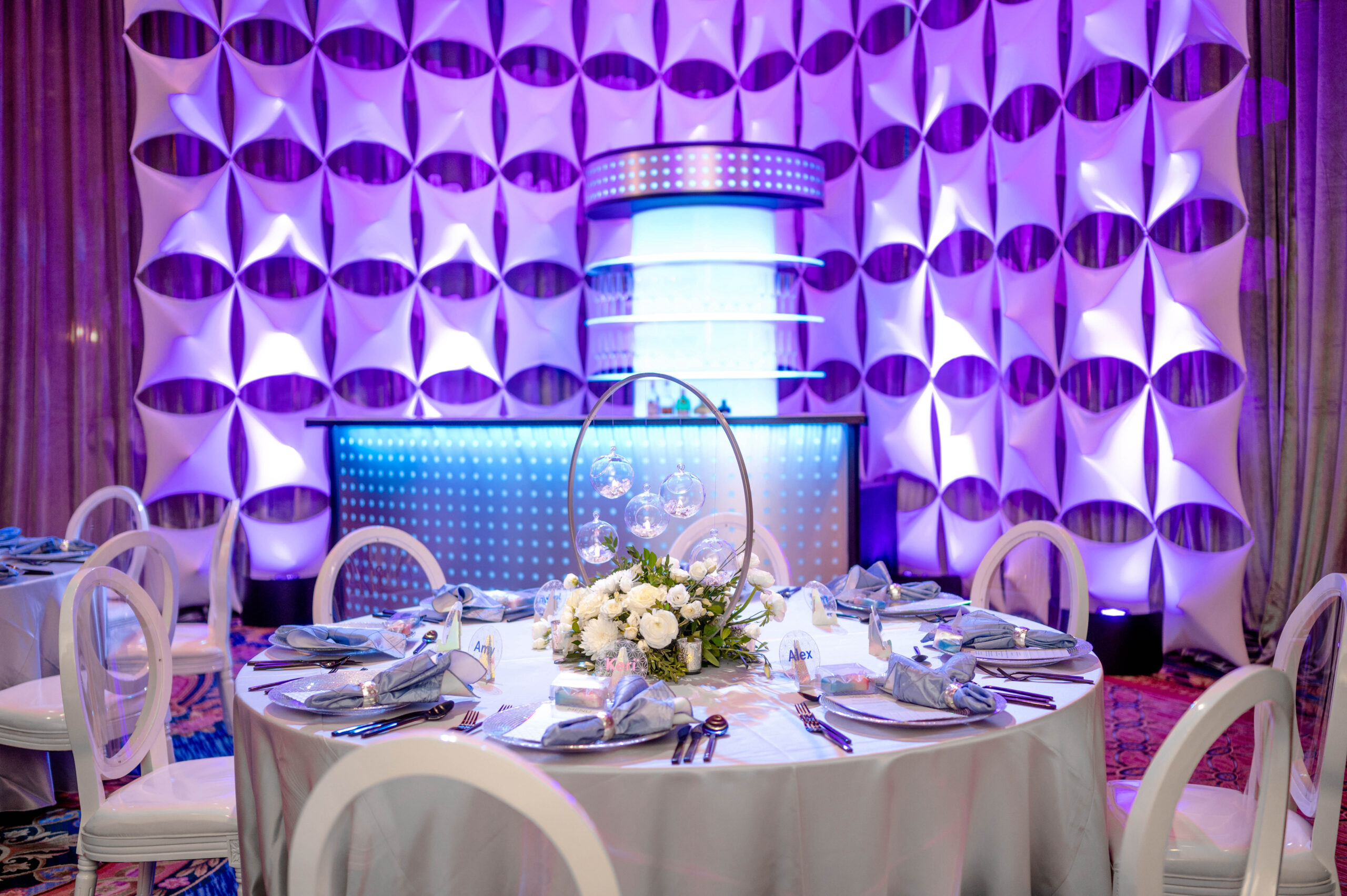 Walt Disney is famous for saying that his EPCOT "would always be in a state of becoming."
This year, at the 50th anniversary of Walt Disney World, EPCOT is still morphing—now in new ways that have awesome options on the proverbial table (and literal when it comes to EPCOT's food choices) for meeting planners.
Guests entering EPCOT's plaza now experience a new fountain at the base of Spaceship Earth with new lighting and music and flags featuring six original EPCOT icons.
The new Connections Café and Eatery is home to a quick-service dining location as well as Starbucks coffee. With show kitchens and a variety of seating options, this new dining option encourages guests to connect with one another over food and drinks and is a great choice for planners to create special events around world cuisine—something for which EPCOT has always been known.
The Eatery is a great locale for a food-centered event and features a hand-painted mural stretching more than 160 feet along the back wall, celebrating how food is cultivated around the world.
Adjacent to Creations Shop is a refreshed Club Cool hosted by Coca-Cola. Club Cool invites guests to explore tasty drinks from around the world, again, a chill new option for F&B-based events.
Newly opened in May, 2022, Guardians of the Galaxy: Cosmic Rewind is the first "other world" showcase pavilion at EPCOT. The coaster adventure, which is exciting in a safe and accessible fashion for all ages starts in the Galaxarium, a planetarium-like exhibition that explores the similarities and mysteries of the formation of Earth's galaxy and the fictional world of Xandar featured in the Marvel Universe. The attraction is one of the longest fully enclosed coasters in the world, and each vehicle rotates 360 degrees to focus guests on the action, including the first reverse launch on a Disney coaster.
In an expansion of the Mission: SPACE pavilion, the new Space 220 Restaurant is a culinary experience offering the celestial panorama of a space station, including virtual daytime and nighttime views of Earth from 220 miles above the planet's surface. Guests board a space elevator for a simulated journey to the Centauri Space Station, where they experience the "height of dining." Once they arrive, they can revel in various dining options while taking in spectacular views.
At EPCOTs World Showcase, an expanded France pavilion features the new Remy's Ratatouille Adventure attraction, where guests are shrunk to the size of Chef Remy and then get chased through a virtual version of Gusteau's restaurant. There is also a new restaurant, La Crêperie de Paris, offering both table- and quick-service options and a menu from celebrity chef Jérôme Bocuse.
A new nighttime spectacular, "Harmonious" features music from a diverse sampline of Disney movies, choreographed fountains, pyrotechnics and lasers reflected in World Showcase Lagoon and is one of the largest ever created for a Disney theme park. In the American Adventure pavilion, the Regal Eagle Smokehouse: Craft Drafts & Barbecue is a fast-casual restaurant serving classic American backyard barbecue and home-style craft brews.
Also, meeting planners can look forward to the upcoming "Journey of Water, Inspired by Moana", the first Disney experience based on the hit film, Moana and focusing on the importance of water as our planets' vital lifeline.
– Gretchen Kelly
This article appears in the August 2022 issue. You can subscribe to the magazine here.