The Tar Heel State's past illuminates a bright future
Being No. 1 has a long history in North Carolina. In 1587, Virginia Dare was the first child of English descent born in America, on Roanoke Island, south of Albemarle Sound off the state's Atlantic coast.
As one of the original 13 colonies, North Carolina was the first to instruct its delegates to the Continental Congress to vote for independence from the British. And then there's the first every schoolchild knows: In 1903 near the Outer Banks beach town of Kitty Hawk, Wilbur and Orville Wright soared for 12 seconds and 120 feet on humankind's first manned self-propelled airplane flight.
North Carolina's well-known nickname—the Tarheel State—also resonates from a hallmark of its past. The name was earned in the mid-18th century, when North Carolina was a leading producer of pitch and turpentine culled from its vast pine forests and used for Navy ships.
Yet today's North Carolina is anything but glued to that sticky past. In fact, it is one of our most forward-focused states. But its deep history serves as a guidepost and touch point for all that shimmers on the horizon–and is one of the best ways for groups to understand and appreciate what this diverse and exciting state has on offer.
Let's take a closer look at two of the state's best destinations.
Raleigh
The vibrant capital city of gently rolling hills sits in the north-central region of the state, one of the country's oldest planned cities, incorporated in 1792 with the North Carolina State Capitol at its center. In the rotunda of the Greek Revival-style building, a statue of George Washington presides in the garb of a Roman general.
"North Carolina is…one of our most forward-focused states…its deep history serves as a guidepost and touch point for all that shimmers on the horizon."
Its present is informed by the numerous technology and academic institutions in Raleigh and nearby Chapel Hill and Durham—most notably North Carolina State University—known collectively as the Research Triangle, which practically guarantees first-rate local keynoters and panelists at conferences and meetings.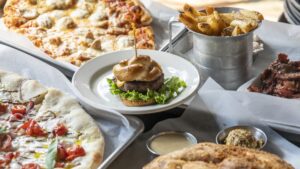 Known as City of Oaks for its stately tree canopy, Raleigh has all the culture and nightlife you would expect of an area that attracts thinkers, doers and students. Sure, there's plenty of barbecue, craft beer and spirits, but if it's down-home farm-to-table fare, inventive tapas or one of the best Reubens with house-made pastrami outside of the Big Apple that your attendees seek, Raleigh's got you covered.
Living History
Duke Energy Center for the Performing Arts has been a historic and cultural focal point in downtown Raleigh since 1813 as the first residence of the governor of North Carolina. After a fire in 1930, the reconstructed building was reopened as Memorial Auditorium.
Just one block from Raleigh Convention Center, the 80,000-square-foot facility now includes five different indoor and outdoor event spaces and an additional four separate event venues ranging in size from 50,000-100,000 sq. ft. Nearby is the main campus of Shaw University, founded in 1865 by former Union chaplain Henry Martin Tupper to educate freedmen.
It's now the oldest historically Black university in the South and boasts several other "firsts": first college in the nation to offer a four-year medical program, first historically Black college to open its doors to women and first historically Black college in North Carolina to be granted an "A" rating by the state's Department of Public Instruction. Historically significant buildings include imposing red-brick Estey Hall and the Leonard Hall/Medical Building.
Read More: North Carolina: Springtime on the Eastern Seaboard
For a whirlwind journey through the state's past, nothing beats Smithsonian-affiliated North Carolina Museum of History. From the Wright Brothers' First in Flight plane (the space works well for receptions) to a painstakingly accurate replica of a drug store of the 1920s to the legend of the notorious Blackbeard the pirate (see sidebar for more on this scourge of the southeastern coast of America in the early 1700s) to North Carolina Sports Hall of Fame, it vividly brings to life what living as a Tar Heel has meant through the generations.
The museum lobby, demonstration gallery and Daniels Auditorium are available to rent for events and programs. Group tours of the museum can be arranged through Capital Area Visitor Services.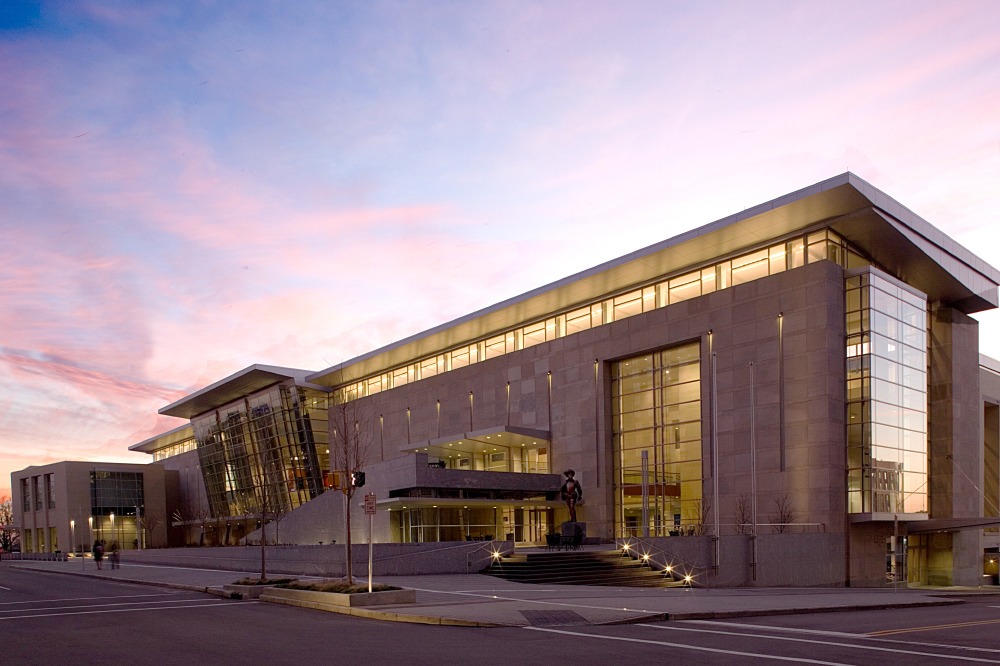 Built in 1868 as a railroad hotel, Page-Walker Arts & History Center, a dozen miles west of Raleigh in Cary, has emerged from near-demise to be on the National Register for Historic Places. Within its atmospheric art-filled, high-ceilinged spaces are housed Cary's Heritage Museum, two art galleries, classroom and other rental spaces. The landscaped grounds are also popular for events.
A quartet of historic parks is also worth an off-site visit or event. Pullen Park, dating to 1887, was the first public park in the state and remains the 16th-oldest operating amusement park in the world. Its more than 60 acres boast a carousel, pedal boats and an Aquatic Center.
Historic Yates Mill County Park offers 174 acres that preserve agricultural heritage, environmental resources and history through nature programs, classroom discovery labs, habitat hikes and a colonial-era water-powered gristmill, which is still operational.
The centerpiece of Mordecai Historic Park is the Mordecai House, built in 1785; it's the oldest house in Raleigh at its original location and is said to rattle with ghosts from antebellum days. President Andrew Johnson's boyhood home is also preserved on the property. Guided tours and site rentals are available. Finally, John Chavis Memorial Park is named for an early 19th-century free Black preacher and teacher of all races.
This 37-acre city park opened in downtown Raleigh in 1938 and thrived for many years as one of the state's first urban parks for African Americans. A revised master plan—including a new two-story community center, meeting spaces, renovated Carousel House (with one of the country's oldest operating vintage carousels) and a new central plaza with an integrated water feature was unveiled last summer.
A Pirate of the Caribbean Meets His Fate in North Carolina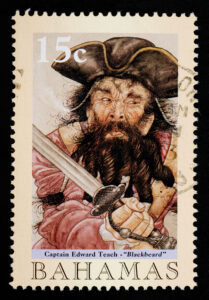 His real name was Edward Teach. He wasn't as bloodthirsty as the legend has it, and he probably didn't set his flowing beard afire to freak out adversaries during battle. But Blackbeard really did become the scourge of shipping trade in the Caribbean and southeastern American colonies in the early 1700s.
He thought he had an amnesty deal with the governor of the North Carolina colony, Charles Eden. The governor of Virginia thought otherwise and dispatched a secret—and technically illegal—British naval expedition into North Carolina waters to do away with the infamous pirate once and for all.
The day of reckoning came on November 22, 1718, off the southern tip of the sliver of land called Ocracoke Island in the Outer Banks region of the colony. The British commander, Lt. Robert Maynard, nearly let Blackbeard's ship, Queen Anne's Revenge, escape but managed to pursue within shouting distance of the pirates.
"At our first salutation," Maynard said, Blackbeard "drank damnation to me and my men, whom he styled sniveling puppies, saying he would neither give nor take quarter."
Maynard is said to have then set a cunning trap. After a broadside from Blackbeard's cannons, he ordered all but two men below deck. When the pirates tried to board and claim the British vessel, Maynard's soldiers pounced upon the startled pirates. Swordplay, flying fists and pistol shots ensued.
Blackbeard was done. "He fell with five shot in him and 20 dismal cuts in several parts of his body," Maynard reported.
New and Newly Renovated
Heights House Hotel, one of the few remaining pre-Civil War houses in the area, debuted last year as a completely renovated and revitalized boutique hotel.
Named for its location within Raleigh's historic Boylan Heights neighborhood, the 10,000-square-foot, 1858 Italianate-style mansion features nine ensuite guest rooms with 15-foot ceilings and original hardwood floors, a total of 10 fireplaces and grand common spaces complete the vintage mood. Indoor/outdoor space is available for private events for up to 120 guests.
Other new properties perfect for smaller gatherings include AC Hotel Raleigh Downtown, which opened in late September with the brand's European sensibility and design beautifully reflected in its 146 guest rooms and 2,258 sq. ft. of meeting space. A seventh-floor rooftop bar and outdoor terrace is a local magnet for enjoying specialty cocktails, craft beers and the city skyline.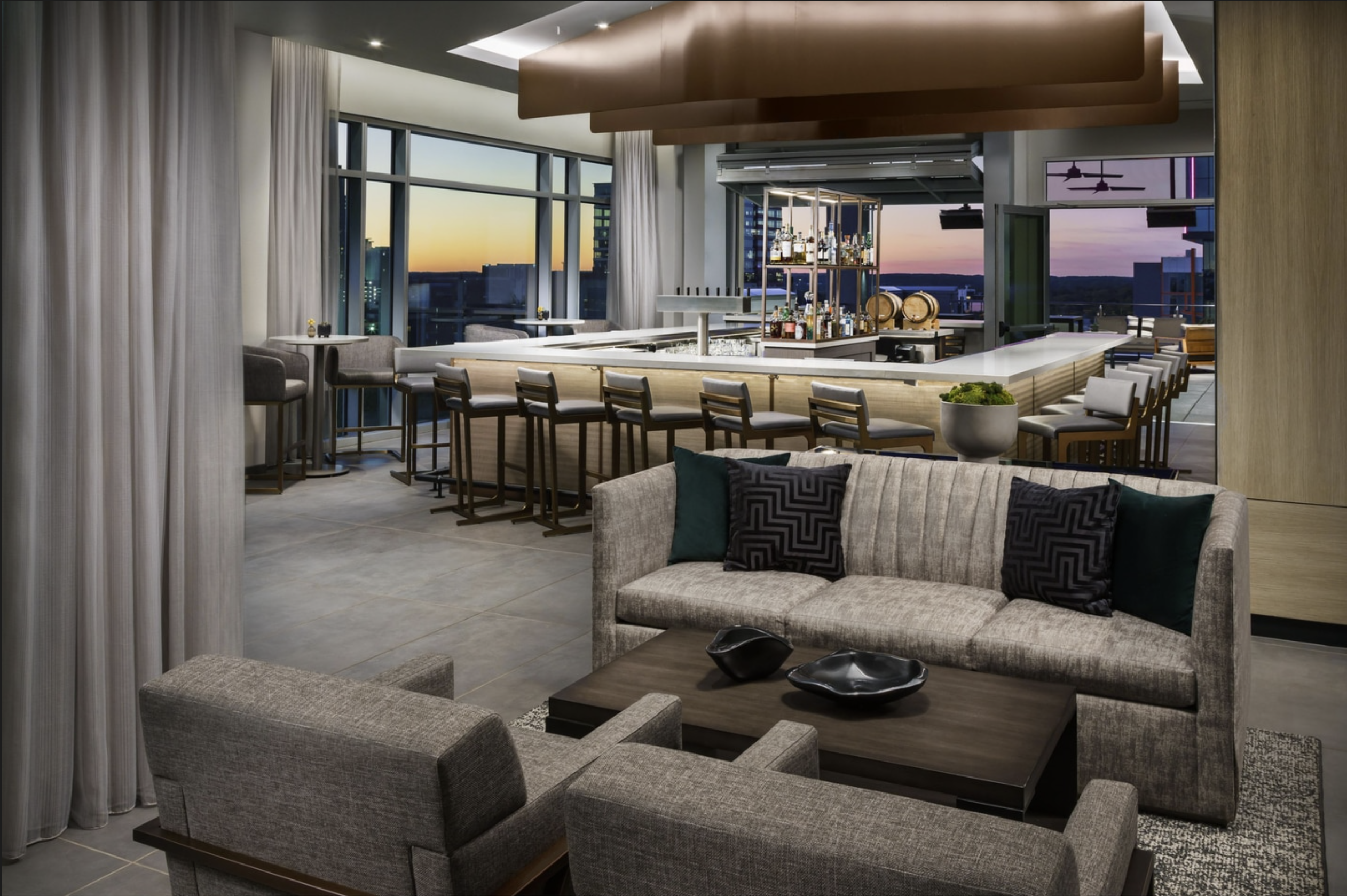 At the northern gateway into downtown, The Longleaf Hotel is, well, just plain fun. It's a stylish new renovation of a mid-century motor lodge—and an homage to the state's most beloved tree, the soaring longleaf pine. The property has 56 guest rooms, and the swanky Longleaf Lounge makes for an ideal setting for networking over classic cocktails, local beer or locally roasted coffee. In the Warehouse District, hip Origin Raleigh, a Wyndham Hotel, opened in 2020.
This 126-room, seven-story boutique property with locally inspired decor has only 800 sq. ft. of meeting space but it comes with state-of-the-art AV plus catering from its restaurant, plant-forward Good Day Good Night.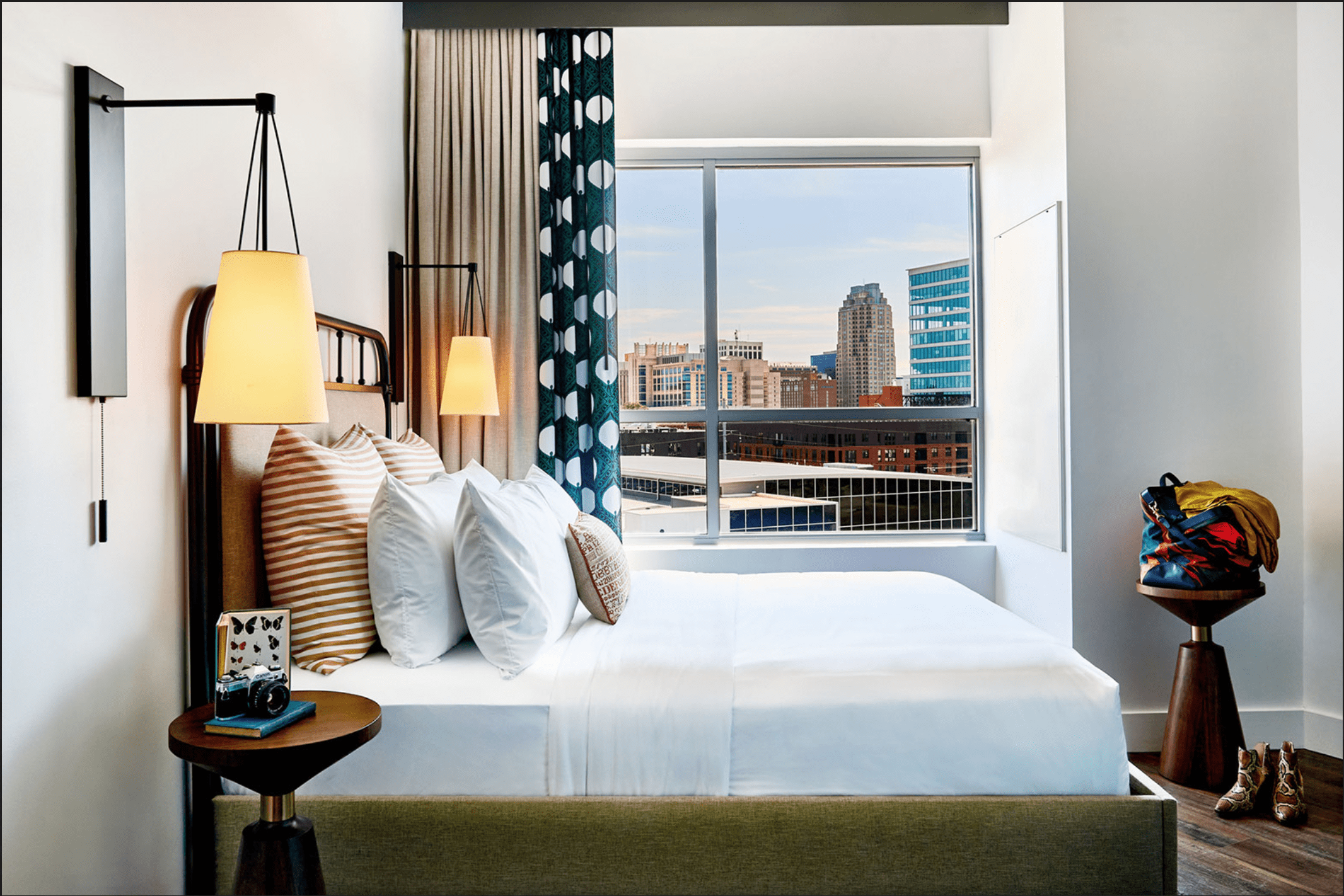 The area's ultimate in luxury has long been The Umstead Hotel and Spa, in Cary—and never more so than now, after a $14 million renovation. This Forbes Five Star and AAA Five Diamond hotel features stunning interiors punctuated with privately curated fine art, 150 spacious guest rooms and suites, excellent cuisine based on harvests from its own organic farm (including North Carolina heritage corn ground daily for grits), a full-service spa with organic botanical treatments drawn from the area's flora and a serene woodland setting. For groups, more than 10,000 sq. ft. of meeting space awaits.
Charlotte
Founded in 1768, it was named for the wife of Britain's King George III. (Not content in currying favor, settlers named the surrounding county Mecklenburg, Queen Charlotte's hometown in Germany.) Thus, Charlotte's enduring nickname: Queen City.
The state's largest city—and 15th largest in the nation—with its impressively modern downtown spiked by skyscrapers housing major corporate headquarters and leading companies in energy and finance, it seems at first pass to be all forward glancing. This is not your front porch rocking chair and dusty pickup South. Another lively college town—the median age is 35—it richly deserves the official city slogan of "Charlotte's got a lot."
Yet visitors can still admire its many historical homes and churches, renovated bungalows and cottages, as well many touchpoints to its past that say much about what this city is and where it is going.
Living History
A perfect place to start is Levine Museum of the New South, a beloved 30-year-old institution on the cusp of change. Its mission is to elucidate life in the North Carolina Piedmont (of which Charlotte is a part) after the Civil War. Charlotte's evolution is captured in the museum's most popular exhibit, From Cotton Fields to Skyscrapers. At press time, the museum was open for group visits but seeking to transition to a new (as yet undetermined) home and more digital programming.
Read More: A Masterclass in Making Meeting History Beachside
If the timetable precludes a physical visit, a digital experience on Zoom would be an excellent pre-meeting activity. Three one-hour "thematic tours"—including "Growing Up in the New South," a journey through 150 years of local history from a young person's perspective—can be booked for up to 85 participants for $150.
Set atop on the wooded grounds of six-acre Charlotte Museum of History is the oldest surviving structure in Mecklenburg County. Made of rugged native Piedmont stone, the 5,000-square-foot Rock House was built in 1774 as the home of Hezekiah Alexander, his wife Mary and their 10 children.
Sixty-minute guided group tours are offered twice a day by docents in period dress during museum open hours. Other museum programs highlight local life during the Revolutionary era and tell of the many cultures that came together to build Charlotte, including Black, Indigenous and immigrant communities.
No telling of Charlotte's story can overlook its love of fast cars. And for that there's NASCAR Hall of Fame, a high-tech venue in Uptown Charlotte designed to educate and entertain race fans and nonfans alike with a tribute to NASCAR drivers, team members, owners and others—and serve as a testament to the historical roots and ongoing ties of the racing community to Charlotte and North Carolina. The full GBAC Star-accredited facility can be rented, as can several other options like the Great Hall, High Octane Theater and Legends Room.
Another quintessentially only-in-Charlotte experience with deep historical resonance is Billy Graham Library, a public museum and reference trove dedicated to the life and ministry of the famous evangelist who was born in Charlotte in 1918, filled stadiums for his sermons and advised U.S. presidents. Located just a few miles from Graham's former home, the venue is styled after a dairy barn to reflect his farm boy childhood.
Local tour operators can arrange group visits that include lunch at the Graham Brothers Dairy Bar. Experiential tours include a four-hour History & Heritage Tour of the library and its exhibits and a half-day Billy Graham's Hometown Tour that includes local sites that figured in the lives of "America's pastor" and his family.
Once the site of a Ford Model T assembly plant, then another that built Hercules missiles, Camp North End has found new life as one of many adaptive reuse projects in Charlotte. The 76-acre, open-air artistic hub is home to more than 40 of the city's most innovative businesses and numerous alternative event spaces.
At last count, 13 food and beverage outlets spanned the gamut from a weekly farmers market to a brewery, a bar in a camper, a vegan cafe and a coffee roaster. Art studios and creative retail round out the unique appeal.
Looking for a one-of-a-kind team-building excursion? How about panning for gold? It wasn't just in the Old West that the irresistible glint was hunted in "them thar hills." The first gold rush in the new nation of the United States happened in North Carolina. It was in 1799 that Conrad Reed, the 12-year-old son of a German immigrant, uncovered a 17-pound gold nugget while fishing in Little Meadow Creek.
Reed Goldmine State Historic Park, less than an hour's ride east of Charlotte, marks this site. Tours start at a small museum with a film, then visitors get to descend 50 ft. down wooden steps into 450 ft. of restored tunnel. Guided tours are offered year-round to groups of 10 or more.
During panning season (April through October), you can pan for gold in soil from the same creek where young Conrad struck it rich. The staff teaches the process. Even with no luck, it's priceless fun—and disappointment can then be walked off on trails that meander through the 800-acre property.
New and Newly Renovated
The big meetings buzz is that, after years of data, research and construction, Charlotte Convention Center completed a $126.9 million expansion last October. The project increased total leasable space to 600,000 sq. ft. by adding some 50,000 sq. ft. of meeting and pre-function space (increasing meeting spaces from 41 to 55 and adding two 10,000-square-foot spaces each divisible into 19 configurations).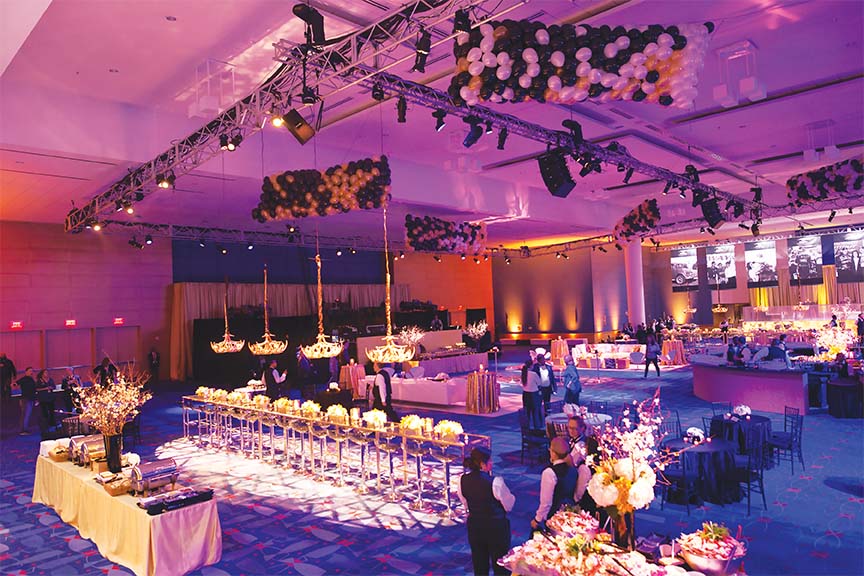 Also constructed was an exterior over street walkway that links to the 700-room The Westin Charlotte (47,742 sq. ft. of meeting space) and a light rail station stop; the rail line provides connectivity to a Whole Foods Market, 200-plus restaurants, 5,600 hotel rooms, and retail and nightlife options in other Charlotte neighborhoods.
Since 1955, Bojangles Coliseum (a historic landmark) and adjacent Ovens Auditorium have served as the city's civic auditorium and dedicated sports and concert venue. Known collectively as the BOplex, the multipurpose venues have hosted top touring concerts, sporting events, Broadway shows and other performances.
In 2020, the BOplex completed a series of upgrades, including the construction of a connector facility that joins the two venues. The addition integrates the mid-century modern aesthetic of the existing buildings while incorporating modern conveniences and amenities—including LEED-certified design. Also included in the upgrade is the brand-new East CLT room, a 4,400-square-foot private space that can host seminars and meetings for up to 420 people or a seated dinner for 260 guests.
In 2020 and 2021, Charlotte also welcomed new hotels, among them JW Marriott Charlotte (381 guest rooms, 22,240 sq. ft. of meeting space), the first of that luxury brand in the Carolinas; Grand Bohemian Hotel Charlotte, Autograph Collection (254 guest rooms, 16,225 sq. ft.); UNC Charlotte Marriott Hotel and Conference Center (226 guest rooms, 19,944 sq. ft.); and Hyatt Centric Charlotte SouthPark (175 guest rooms, 4,000 sq. ft.).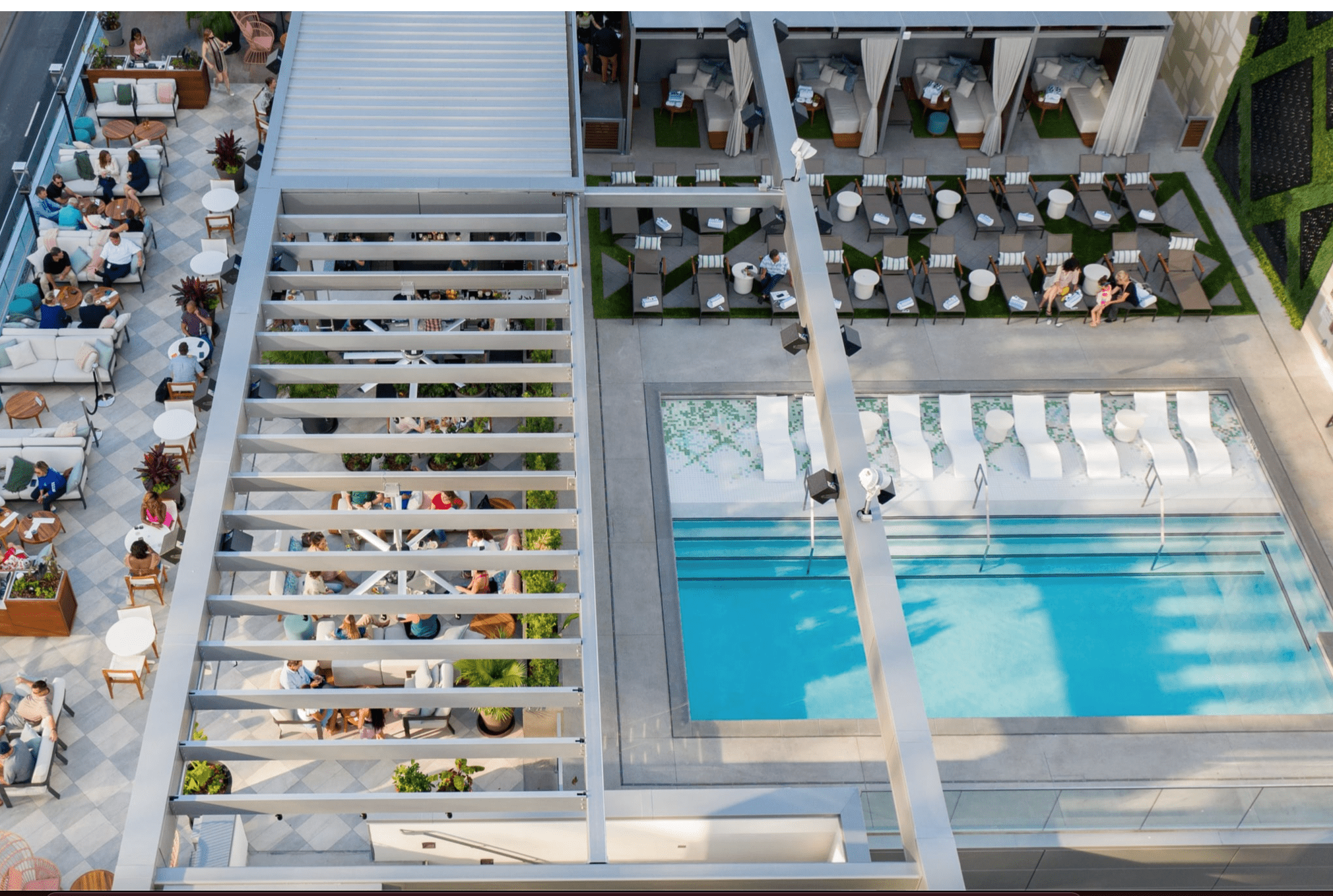 Do Not Fear Cape Fear
The name dates to 1585, when a British ship carrying an expedition bound for Roanoke Island became trapped behind the cape, creating fear among the crew that their vessel would be pushed by strong winds into land and wrecked.
Today, Cape Fear Coast is known for its wide expanse of sandy beaches—Wrightsville, Carolina and Kure, each with its own vibe and town with family-friendly attractions, festivals and coastal style—and for the historic port city of Wilmington, voted one of the South's Best Cities by readers of Southern Living magazine, with its 230-block Historic District lined by moss-draped live oaks and bustling riverfront edged by a Riverwalk along Cape Fear River. Horse-drawn carriages conveying visitors amble down the brick-lined streets.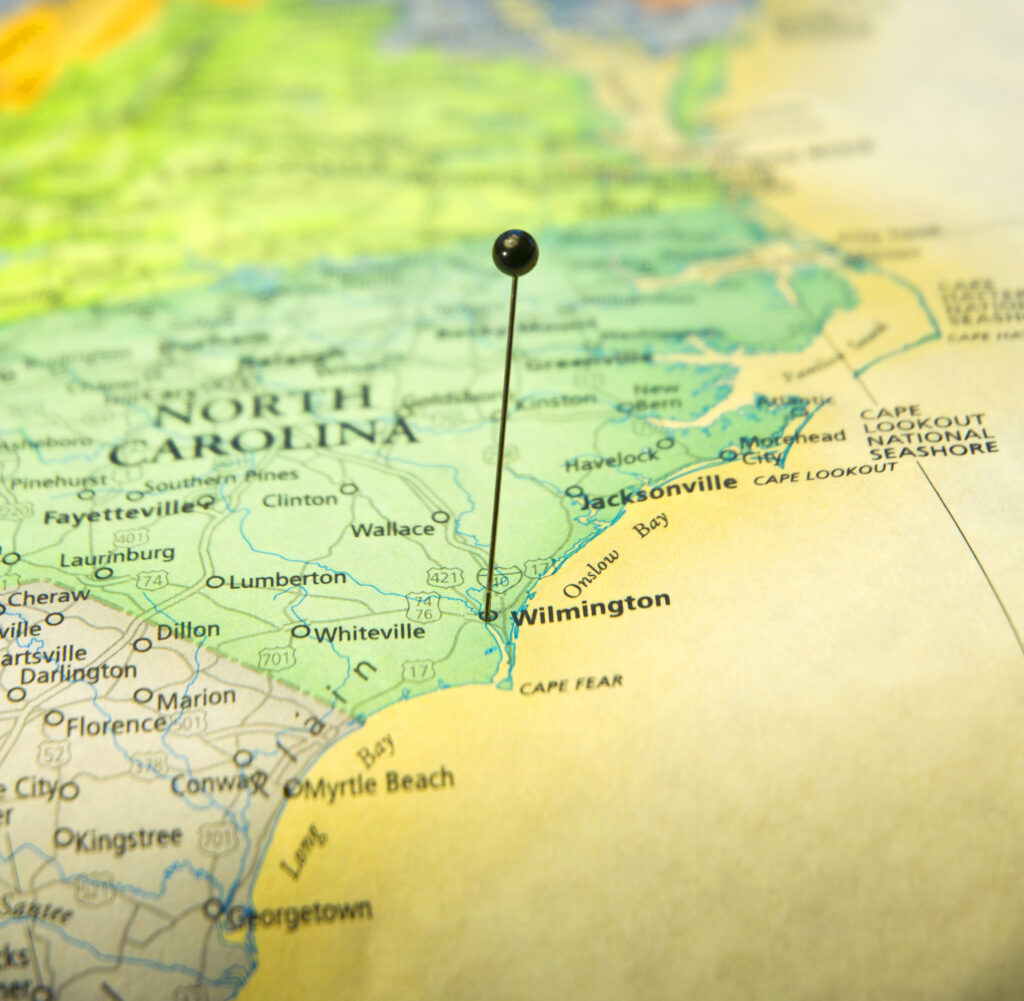 It's easier than ever to get to. Wilmington International Airport (ILM) welcomes nonstop flights from many East Coast and Midwest cities, and a $60 million airport expansion is scheduled for completion late this year or early next.
Tourism authorities in Wilmington and the Beaches say group attendance there often sets new records. One reason has to be Wilmington's walkable downtown, which bristles with cafes, shops and upbeat entertainment. New in the Brooklyn Arts District, for example, is Three10 Restaurant, in a restored historic home, which specializes in coastal and low country Carolina flavors using sustainable, seasonal and local ingredients. In the Cargo District, Bottles offers curated lists of organic, natural wines and weekly events with live music.
Scenic river cruises, surf lessons, exploring nearby hiking trails or Southern gardens add to the mix, providing no end of opportunities for outdoor team building, wellness experiences and pre- and post-meeting activities.
Meetings infrastructure rivals larger destinations. The most spacious convention center on the North Carolina coast, LEED-certified, maritime-themed Wilmington Convention Center (107,000 sq. ft., with a 30,000-square-foot exhibit hall), is connected to Embassy Suites Wilmington Downtown Hotel (186 guest rooms and three small meeting spaces); in all, the growing Convention District totals nearly 900 hotel rooms.
Largest meetings hotel in Wilmington is Aloft Wilmington at Coastline Center (125 guest rooms, 10,344 sq. ft. of meeting space). Blockade Runner Beach Resort in Wrightsville Beach (151 guest rooms, 7,000 sq. ft.) and Courtyard by Marriott Carolina Beach Oceanfront in Carolina Beach (144 guest rooms, 3,000 sq. ft.) are also solid performers.
Resources
Charlotte Regional Visitors Authority
Visit Raleigh
This article appears in the February/March 2022 issue.