Aerial view of Salt Lake City
Once considered homogeneous, Salt Lake City is rapidly transforming
For a long time, Utah's capital has been saddled with an image that no longer fits. Today's city is the nexus of one of the most vigorous technology landscapes and most active startup business scenes in the nation. Within its borders and the surrounding region, scores of ethnic and international groups can be found, and, as a result, there are plenty of cuisines available. Cultural facilities and performing arts groups from virtually every corner of the Earth also abound, and more than 120 languages are now spoken!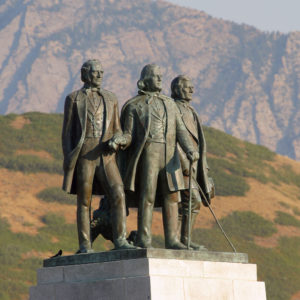 That's a far cry from the enduring stereotype of a quiet, somewhat bland city without much religious, racial, ethnic or lifestyle diversity.
It's true that Brigham Young led his Mormon followers to the area from the Midwest, where they had suffered discrimination. And according to some accounts, when the wagon train arrived at the juncture of the snow-capped Wasatch Mountains and vast Great Salt Lake on July 24, 1847, Young declared, "This is the place."
His followers went on to establish the world headquarters of the Church of Jesus Christ of Latter-day Saints (Mormons) in the heart of downtown, and their world view was predominant for generations. The Mormons are still a powerful cultural force in the Salt Lake City area, but they no longer dominate. Now, it can truly be said: For a fun time, go to Salt Lake City.
A Diverse Heritage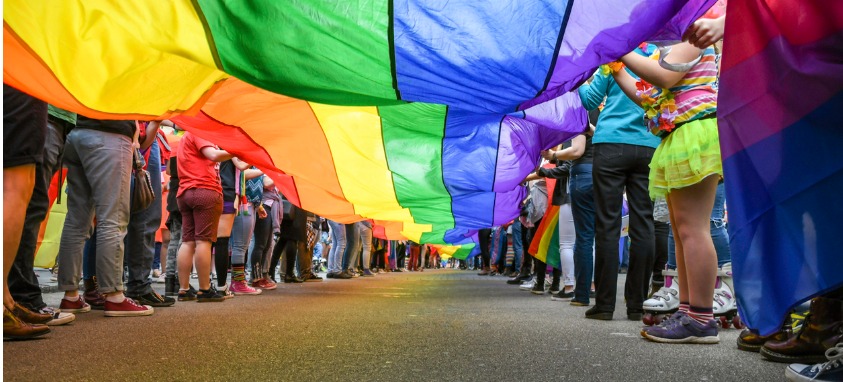 Contrary to popular belief, the Mormons were not the first European-Americans to settle in Salt Lake City. Catholic missionaries and explorers of the American West came before them, and they were preceded by generations of Native-American tribes, primarily Ute, Paiute and Shoshone. Perhaps the biggest surprise of all is that only about half the population now identifies itself as Mormon.
More: Salt Lake City's Diversity on Display at Ethnic Festivals
The completion of the First Transcontinental Railroad, in 1869 at Promontory Point—just 22 years after Mormon pioneers settled in the area—signaled the start of much greater diversity. When the Golden Spike marking the completion of the railroad was driven, thousands of immigrant rail workers—including Chinese, Japanese, Greeks and Central Europeans—decided to remain.
Like the Mormons before them, they raised their families and created new lives for themselves in the bountiful Salt Lake Valley.
Adding to this influx of multicultural inhabitants was the discovery of silver and gold in the towering Wasatch Mountains, which brought another influx of settlers who filled the booming mining towns in the heights around Salt Lake. More recently, the Hispanic and Asian populations have blossomed, the former to nearly one-fifth of Salt Lake City residents. There's even a Pacific-Islander population there now.
Salt Lake is also home to an active LGBTQ community that is celebrated at several events, including Utah Pride Festival, one of the largest and longest-running pride festivals in the country. Current Mayor Jackie Biskupski became one of the country's first openly lesbian mayors, and is a forceful proponent for integrating the many diverse aspects of local culture.
In fact, Utah was the 18th state to legalize same-sex marriage. In 2015, the passing of The Utah Compromise—an LGBTQ anti-discrimination bill focusing on housing and employment—was hailed by gay rights activists nationwide, and has become a model for other states.
Retaining Its Western Heritage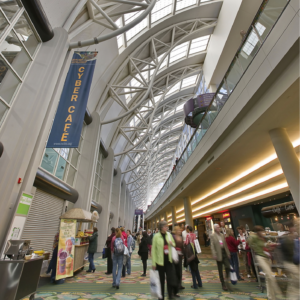 All of this is not to suggest that Salt Lake has forgotten its roots. In fact, every ethnic group and nationality there joins in the celebrations of the Old West in museums, galleries and annual events. If you're a meeting attendee wanting to "get your West" on, there are numerous places to purchase cowboy boots and other Western wear, including beautifully crafted Western belts with buckles nearly the size of…well, Utah. It isn't unusual to see folks in Salt Lake City dressed in business suits and cowboy hats.
The Old West lives on in excellent art museums and galleries, as well; and the guardians of this lore still have rodeos (with ridin', ropin' and steer rasslin'), round-ups, Western festivals and, of course, many ranches around Salt Lake.
"This was our first time in Salt Lake City, and we were surprised and delighted to find incredible diversity in the city," says Frank Gainer, director of conferences for American Occupational Therapy Association, who brought more than 7,000 attendees from around the country to Salt Palace Convention Center in April for the organization's 2018 AOTA Annual Conference & Expo. They stayed in more than 20 hotels.
"For one thing, we found a true diversity in the restaurants, with cuisine from all over the world, and we hadn't really expected that," Gainer says. "There was also a great diversity in cultural venues and museums, And Salt Lake is a great convention city. The downtown is compact and walkable, and safe both day and night. There's a ton of restaurants and entertainment—and the CVB is one of the best we've ever worked with."
Salt Lake City splashed onto the world stage as host of the 2002 Winter Olympics. To cope with the influx of global visitors, the city expanded its public transit system and revised outdated liquor laws. Scott Beck, president/CEO of Visit Salt Lake, likes to say, "If I had a dollar for every, 'You can't get a drink in Salt Lake' joke I've heard…"
City on the Move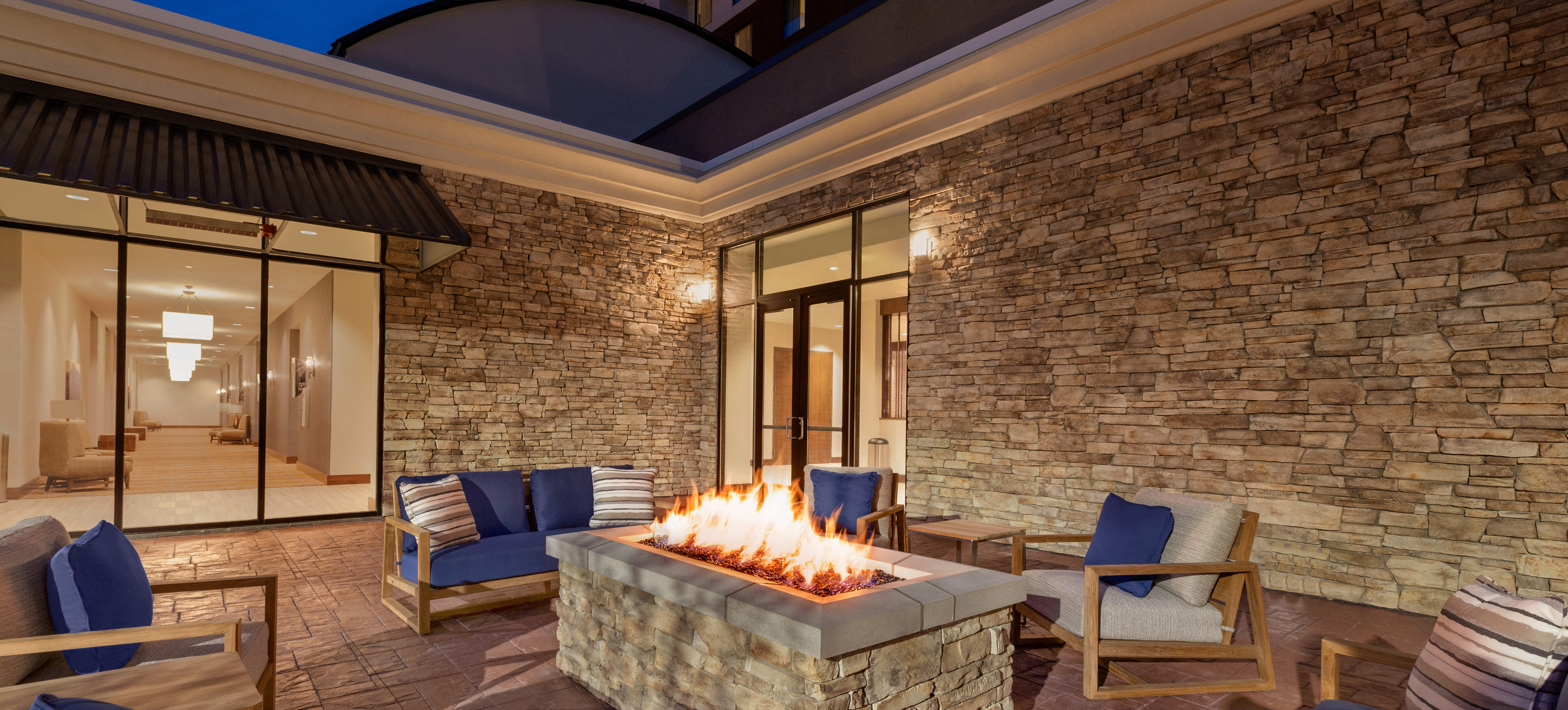 The Winter Olympics were the catalyst for "Downtown Rising," the city's long-term vision that foresaw an entirely redeveloped downtown core. The hundreds of thousands of visitors who arrived from all over the world brought a touch of the future to Salt Lake, and of the interconnectedness of the world. And with that came a realization that the city had to make some changes to keep pace with the transformations occurring elsewhere.
Just in the last five years, Salt Lake has seen an explosion in its dining and nightlife scenes, as well as in its breweries and distilleries, many of which are winning prominent awards. Salt Lake City International Airport (SLC) is undergoing a $3.6 billion expansion project (without any interruption in service), with Phase 1 opening in 2020.
The largest meeting venue is the technologically advanced Salt Palace Convention Center, with 164,000 sq. ft. of meeting space and a sustainability ethic demonstrated by one of the largest rooftop solar-panel arrays in North America. Snowbird Resort and Conference Center, located 27 miles from Salt Lake City, provides mountainside meeting facilities, lodging, recreation, dining and 50,000 sq. ft. of meeting space.
As the meetings business has grown, so has the number of meeting hotels. AC Hotel Salt Lake City Downtown opened in the spring with 164 guest rooms and 1,276 sq. ft. of meeting space, along with a bar that performs various "draft and crafts" rituals to go with its tapas. Embassy Suites by Hilton South Jordan Salt Lake City debuted in late March, with 192 two-room suites, offering amazing views of the Wasatch Mountains, and 7,305 sq. ft. A new Marriott Towneplace Suites Salt Lake City Downtown is coming in January across the street from the convention center, and will feature 95 guest rooms with dedicated work spaces, 450 sq. ft. for meetings, a fitness club and free breakfasts.
Several other hotels are making upgrades that will benefit meeting attendees. Salt Lake Marriott City Center, with 15,309 sq. ft. of meeting space, is undergoing a $4 million renovation of its 359 guest rooms, which will be completed by year's end. The hotel has 15,309 sq. ft. of meeting space. Elsewhere, Marriott Downtown at City Creek, with 21,030 sq. ft., is planning a renovation of all 510 guest rooms next year.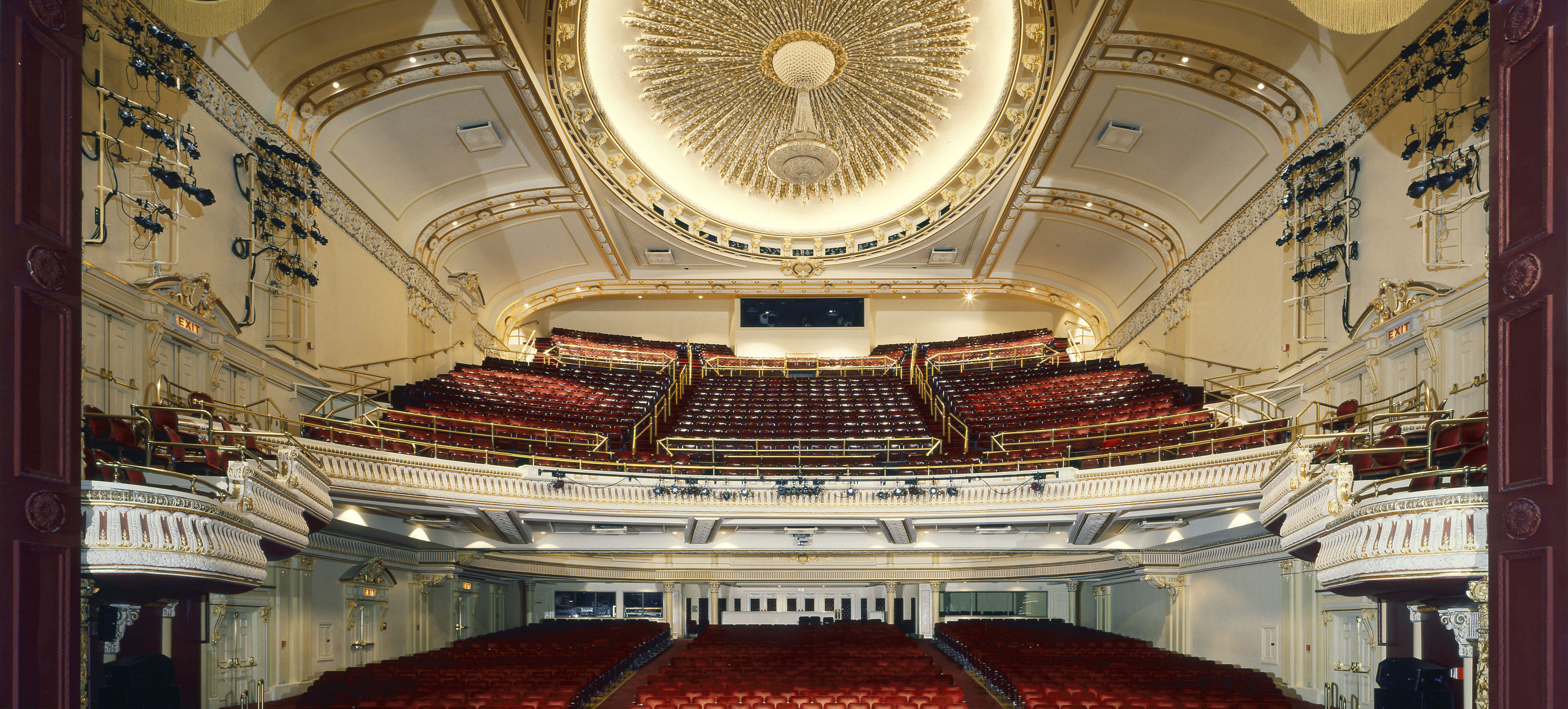 Salt Lake City is coming up with innovative new meeting spaces, as well, even in old spaces, such as Capitol Theatre, a downtown landmark since 1913. It's known for its elegant, turn-of-the-century architecture, and serves as the home for Ballet West, Utah Opera and Broadway across America performances. The theater's newly constructed Capitol Room, and upscale rooftop lounge and terrace, are versatile spaces that can host meetings.
Eccles Theater, which opened in late 2016, is situated in a five-story building and has two theaters, a grand lobby, outdoor terraces and private lounges. Located a block from the convention center, it can accommodate conferences, board meeting, parties and receptions.
Church & State Collaboration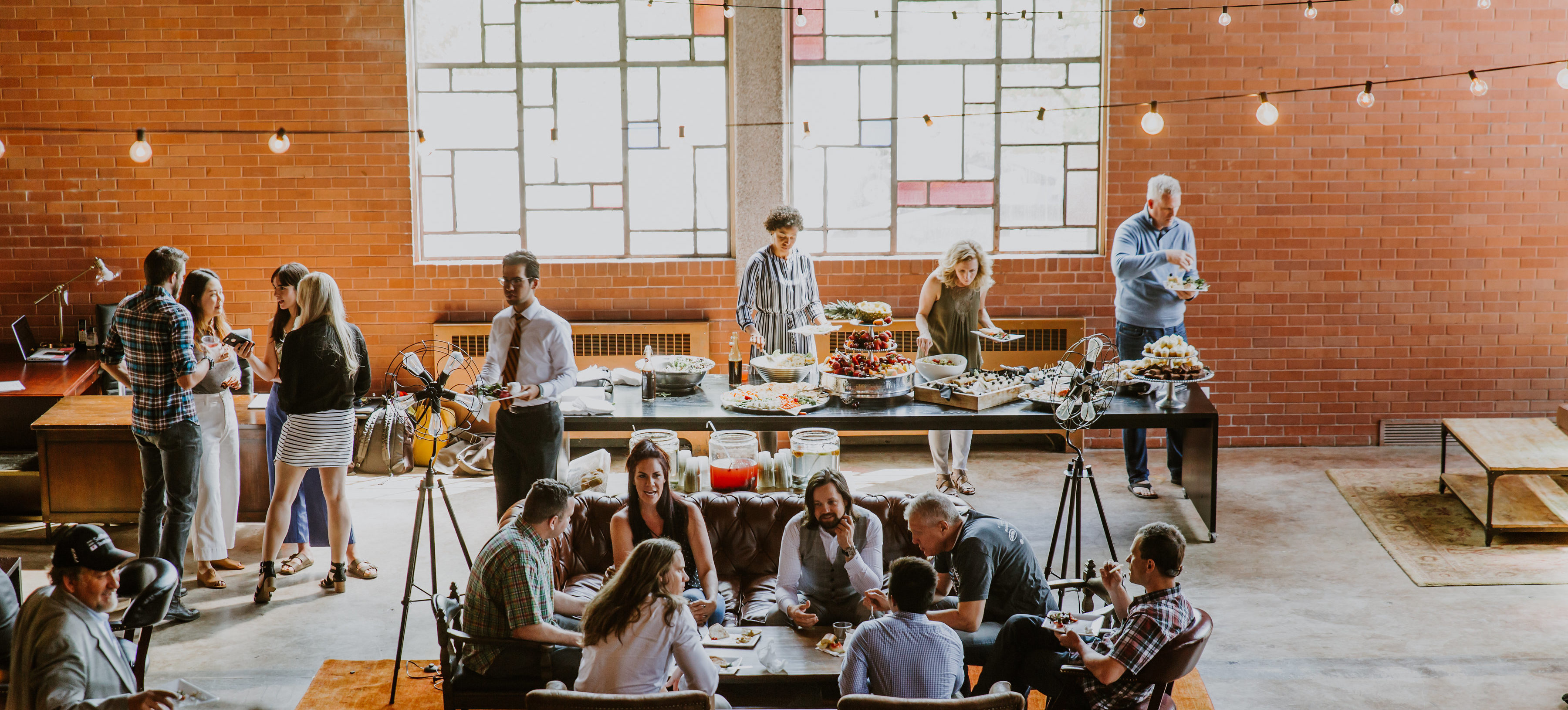 One of the city's most unusual meeting spaces is Church & State, a business platform and a resource network for entrepreneurs, start-ups and small businesses. Housed in a historic 22,000-square-foot building in the heart of downtown Salt Lake City, Church & State is building a close-knit community of innovators, mentors, policymakers, financiers and funders who believe collaboration is the key to success.
The good news for meeting planners? The building hosts corporate meetings, workshops and private events, with 3,500 sq. ft. available in the beautiful chapel and the 1893 Room, along with three conference rooms.
Pam Troop, director of meetings operations and special events at Washington, D.C.-based ASAE: The Center for Association Leadership, raves about the city's attractions. She brought 4,800 association ASAE professionals there Aug. 13–16, 2016.
"We met at the Salt Palace," Troop says, "and used 16 different hotels for our attendees. It was our first time in Salt Lake…but I'm pretty confident it won't be our last. We were delightfully surprised by what we found there, and how it contrasted so much with the popular perception.
"There's so much going on there, with regard to attractions and events. The foodie scene is very diverse, with cuisines from all over the world. The historic buildings are beautifully preserved. The CVB is very professional and very efficient. The community was very welcoming."
Antelope Island Bison Roundup
Antelope Island shimmers like a mirage as your group approaches it on a surrealistic drive over the inland sea that's the Great Salt Lake and gazes out into the seemingly endless waters in which it sits.
The only way to reach these rocky, wild headlands is via a 7-mile causeway over the water. When your attendees reach it, they see tumbleweeds waving in the salty winds under skies without end. This hardscrabble landscape of 42 square miles, 34 of which comprise Antelope Island State Park, at first appears lifeless.
But in making their way around it, they'll witness the landscape coming to life. There are pronghorn antelope thriving in the dry, windy grasslands, as well as mules, bobcats, coyotes, bighorn sheep, badgers, weasels and birds of prey.
By far the most impressive inhabitants, however, are the roughly 800 American bison, descendants of 12 that were brought there in the late 1800s.
Every autumn, Antelope Island State Park gains a few hundred temporary two-legged inhabitants during the annual Bison Round-Up, which brings some 50 riders from the county Sheriff's Posse (yes, they still have sheriff's posses in Utah!) and some 250 volunteer riders across the causeway. Their goal is to herd the island's bison into holding pens in which they can be examined, counted and culled, if necessary.
Visitors to the event are sometimes shocked when they hear the crack of a rifle. The ammunition used is buckshot, not bullets, though, and the shots are meant simply to herd, not hurt.
If you're lucky enough to see a group of cowboys and cowgirls rounding up a few of these majestic animals, you'll be spellbound at the sound of the buffalo hooves, and marvel at the chase and the skills of the pursuers. It's a sight many never forget.
Steve Winston is an award-winning writer who has traveled extensively and writes for national and international magazines.