Where the sun never sets on events
Idaho is something of a geode peeking through the mountains, hills, rivers and lakes of the northwestern United States—especially when summer shines on the state. In an abundance of life, space, beauty and kinship, Idaho's towns and cities form an outdoors-oriented community that takes pride in its intentional care for the region's locals, immigrants, visitors and wildlife.
Idaho's 4.8 million acres of public land have earned it one of its nicknames: the wilderness state. From rolling hills covered in dancing tall grasses to its dense, deep green forests and imposing mountain-range skylines, Idaho breathes majesty. But in and around its lively cities, Idaho's agriculture, technology and tourism industries are glowing gems against the stony mountainside. As a result, farm-to-table food is a way of life—and so are gathering and connection.
Like the fiery local culture of venturing outdoors to explore, relax and find new challenges, meetings and events in Idaho have exactly what it takes to reach new heights in impact, innovation and experiences.
High Desert Southwest
Beneath the Panhandle lie many of Idaho's biggest cities, including its capital. In southern Idaho, particularly its western end, the high desert keeps the climate temperate, with low-humidity summers in the 70s and winters just cold enough for long-awaited snowfall.
Boise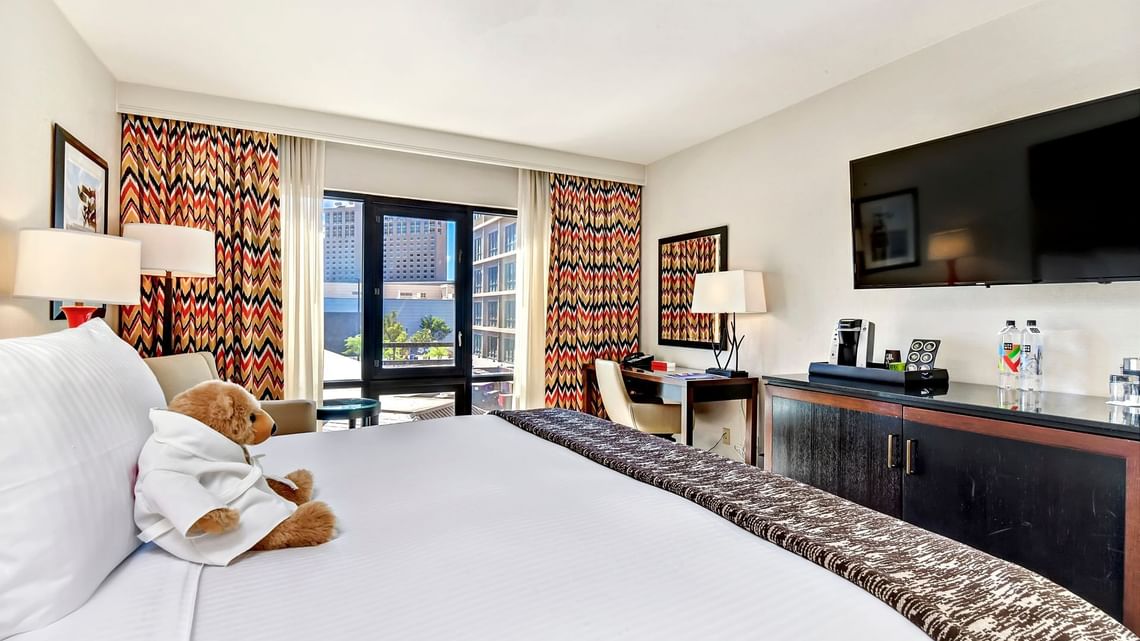 With so much space for meetings, events and big business, the proximity of Boise Airport (BOI) to downtown is just one more draw for visitors. It takes under 10 minutes to make it from BOI to downtown, and some local hotels offer courtesy shuttle rides from the airport, as well.
The biggest city in the state, Boise has urban amenities, outdoor patio space, weekly festivals and an eclectic food scene, says Mary-Michael Rogers, communications manager at Boise Centre. "Visitors love the proximity of the mountains," she says, looking away for a moment to reflect during her conversation with Smart Meetings. "Here, there's room to breathe." And the Boise Centre serves as a focal point for its community.
Hospitality Jewels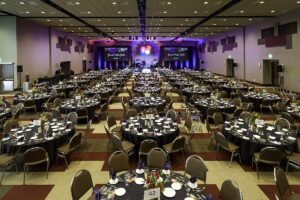 Boise gathers big. Seven minutes from the airport, Boise Centre is the largest convention center in Idaho at more than 86,000 sq. ft. of versatile meeting space. Between its east and west wing, the venue consists of multiple ballrooms (the most impressive of which boasts 25,000 sq. ft. of event space), over 17,000 sq. ft. of prefunction space and 30,000 sq. ft. of meeting and breakout space. In spring of 2020, the venue updated its streaming and broadcasting equipment and event production software, and installed LED lights.
At the center of the grounds is The Grove Plaza—a wide, outdoor patio space  where community members gather for "Alive at Five"—free, live music by up-and-coming-artists, every Wednesday. In July, it stays light until 10 p.m., Rogers explains. "The sun just doesn't set," and that makes the evening a prime time to be out on the town after the conference.
"Visitors love the proximity of the mountains. Here, there's room to breathe."
–  Mary-Michael Rogers, Boise Centre
Boise Centre has seen round-the-week bookings since reopening, reports  Boise Convention and Visitors Bureau Executive Director Carrie Westergard. Boise is back to its prepandemic numbers in venue bookings and travel.
As a smaller city, "larger groups can really own the city," says Westergard. It's walkable, clean, safe and uncongested by overwhelming numbers or narrow streets, yet the city is rife with dynamic local businesses, attractions and easygoing stays.
Read More: Living the Boise Life
But with all this convention space and no downtown hotel to fit thousands, Westergard was looking for a way to make the life of the planner less complicated when booking hotels in Boise for an event. So, in 2020, she led the DMO to begin developing a one-contract model that has allowed event planners and producers to avoid having multiple contracts with multiple individual hotels. The Boise Metro Master Hotel Contract for group hotel accommodations synthesizes what would be two or more contracts into one.
The city is home to a total of 1,300 hotel rooms within a walkable distance of the convention center, some of which have outdoor breezeways to the venue.
The Grove Hotel, Boise Centre's closest neighbor, is a AAA 4 Diamond-rated, 250-room property. Sleek, spacious and bright, The Grove Hotel recently remodeled its 6,800-square-foot ballroom and its in-house restaurant Trillium is a charmer, serving New American dishes presented in a fine-dining style, from breakfast to dinner.
Hotel 43 is another next-door neighbor to the convention center. At 112 guest rooms, this boutique property with 1,750 sq. ft. of adaptable meeting space and bright, warm-colored rooms offers a cozy 'hello.'  On-property restaurants Chandlers Steakhouse and Metro Cafe Boise make finding a bite even easier. Plus, Chandlers Steakhouse is the only Forbes-rated restaurant in Boise.
Home2 Suites by Hilton Boise Downtown is also next door, just a three-block walk away. The property consists of 138 guest rooms and two board rooms. Rooms are furnished with woodgrain accents, bright blue walls and playful patterns. Courtyard by Marriott Boise Downtown offers 163 earthy chic-style guest rooms with soft-toned walls, murals and pops of natural colors, as well as 1,300 sq. ft. of meeting space.
The property sits about 10 blocks southeast of Boise Centre. At 152 guest rooms and 2,750 sq. ft. of meeting space, Hyatt Place Boise/Downtown lies six blocks north of the center. The hotel has a modernesque style with hints of brick that soften the atmosphere.
Dining Riches
But the food is where the bustle in Boise is. Over 100 restaurants populate downtown Boise—an area of just over 1 square mile.
Fork is a crowd favorite. The restaurant sources its ingredients locally from farmers, ranchers, bakers, cheese makers and more to twist traditional American continental dishes into fine dining. And it's two blocks from Boise Centre. The Lively is another short walk from the meeting space.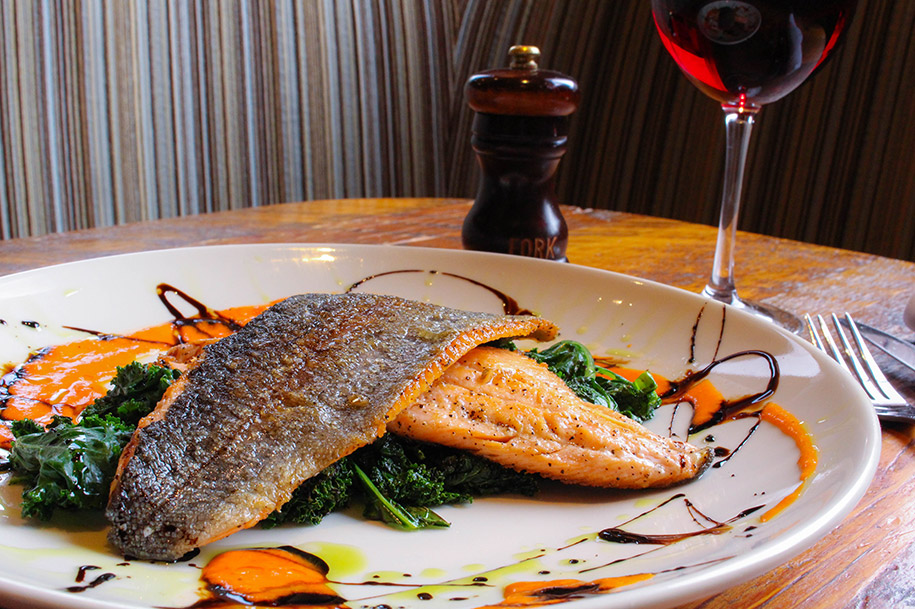 It serves up sophisticated fusions of American continental, Spanish and Italian dishes in a warmly lit setting. Little Pearl Oyster Bar, Bardenay and KIN all sit within a quarter of a mile of the convention center. Since 1999, Bardenay has made its own vodka, gin and rum. KIN brings the cod—in an elegant presentation. And, of course, Basque Block is only the next block over.
There, visitors can find fresh, traditional foods prepared by members of Boise's large Basque community—emigrants and descendants from the autonomous nation of Basque, located in northern Spain. On Wednesdays and Fridays at noon, The Basque Market serves paella from the pan on the patio out front—a tradition of which locals from all over the city partake. Around the corner, Basque Idaho native Dan Ansotegui runs Ansots Basque Chorizos & Catering. This February, Ansotegui was named a semifinalist for the 2022 James Beard Best Chef award.
Outdoor Golden Opportunities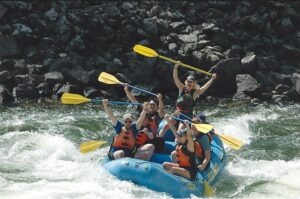 From fishing to golfing to water sports that make your stomach drop, Boise's got the outdoor fun and the space for it. The Payette River starts about two hours northwest of downtown Boise, but visitors will find several sites for rafting along where the river snakes southward. Idaho Whitewater Unlimited and Bear Valley River Co are both one hour northeast of Boise. Only 30 minutes away from downtown Boise, Cascade Raft & Kayak is one of the closest starting points for Payette whitewater rafting.
If your group is looking for a more low-energy float, look to Boise River Raft & Tube Rentals on the Boise River, which runs straight through the city. Don't want to get wet? The Boise River Greenbelt is a 25-mile walking and biking path that follows the calm water across the city.
Adventures Into the Panhandle
As you travel north, Idaho's forests grow denser, the lakes get wider and the state's borders narrow into a quaint collection of quieter cities. Ideal for smaller groups, bleisure opportunities abound in Central and North Idaho. And though hot springs pop up all over Idaho, the hot springs hidden among the trees are a whole other type of magic.
Read More: Team Building Made Adventurous
McCall
The beginning of the panhandle's abounding forestry parts for the sunny small city of McCall, 100 miles north of Boise. The heart of the city wraps around Payette Lake's wide southwestern bend, offering outdoor activities by, in and on the water. Plus, its location makes McCall  a hot spring hotbed.
Hospitality Jewels
Executive and department teams, incentive groups and planners preparing small events will find over 6,000 sq. ft. of meeting and event space at the 77-room Shore Lodge, flush against Payette Lake. From its Upper and Lower Pavilion rooms (both over 2,000 sq. ft. and with windows from wall-to-wall) to its Private Dining Room Patio with a perfect view of the lake, the property has a romantic charm that keeps it cozy.
Less than a mile up the western shores of Payette Lake lies Quaker Hill Camp and Conference, made up of sprawling, 250-year-old camp grounds on which open, finished outdoor and indoor meeting spaces are plentiful. Its Upper Osprey cabin sleeps 64 on-site in hotel-style arrangements, and the in-house kitchen offers adaptable American continental food and beverage options. Visitors to the camp and conference center can also enjoy activities such as tubing, golf, archery and a water trampoline.
Dining Riches
In town, check out Frenchie's on Third, a French-American fusion restaurant, or My Father's Place for traditional American eats: charbroiled burgers and chicken. Growler's Pizza Grill is another dining spot that's got the continental favorites. McCall is also good for local brewing. Try home-brewed ales at McCall Brewing Company a few blocks from Payette Lake, or Broken Horn Brewing Company, five minutes from Shore Lodge.
Outdoor Golden Opportunities
If you're willing to make a scenic drive through the trees, meeting in McCall means nearby thermal hot springs—many of which have been developed into resorts and finished sites of natural pools between 95 and 105 degrees, depending on time of season.
The farthest, Burgdorf Hot Springs, is a rustic resort located an hour north of McCall. Make your reservation for a day swim prior to arriving. Starkey Hot Springs to the west and Gold Fork Hot Springs to the south are both about a 45-minute drive from the city. Hot springs at Starkey reside along Warm Spring Creek and include a mineral water fountain. Gold Fork Hot Springs offers several pools of varying temperatures.
The closest place to have a relaxing dip, though, is Zims Hot Springs, just 20 minutes from McCall in the neighboring city of New Meadows. Zims Hot Springs is operated by members of the Nez Perce Tribe of north-central Idaho. At these springs, the small pools stay especially hot, cooled with water from the Little Salmon River.
A Diverse Growing Community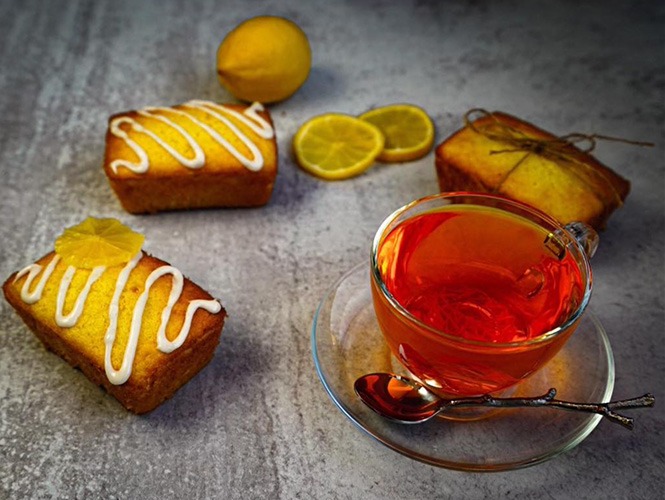 In the 1980s, the City of Boise began building a refugee resettlement community that now operates as Boise's Neighbors United initiative with help from educators and service agency representatives.
As a result, over the decades, Boise has become the home of many popular Syrian and Afghan bakeries, restaurants and markets. Sunshine Spice Cafe, for instance, is a beloved Afghan bakery and coffee house located seven minutes from the center of downtown. Having emigrated from Afghanistan in the early 2000s, the Sham sisters, Homeyra, Bahar, Khatera and Narges, started Sunshine Spice Café in 2019 and remain its proud owners today.
Resources
Visit Idaho
Boise Convention & Visitors Bureau
Boise Centre
Visit McCall