Clearwater Beach, Florida
The Sunshine State's southwestern shores offer big cities, small islands and everything in between
When it comes to meetings, the southern half of Florida's Gulf Coast offers choices galore.
There's the big-city excitement of booming Tampa. The rebirth of mid-sized St. Petersburg. Nearby, there are the smaller but infinitely interesting cities of Clearwater and Sarasota. To their south lie historic Fort Myers, beautiful beaches and islands. Farther south still awaits sophisticated Naples, with its renowned resorts.
Along the scenic coastline, there is great diversity in local flavor—culinary and cultural—attractions and meeting resorts. Its long shadows of history are cast not only by legendary pirates, but also by great inventors.
All these options make this 160-mile-slice of urban, beach and island environments attractive for meeting planners, which, in turn, helps them create memorable meetings, thanks to a well-established meetings infrastructure and an enthusiasm among attendees that doesn't end when they return home.
There's always something new to know on the Sunshine State's southwestern coast, so let's take a refresher tour.
Fort Myers/Lee County
Beautiful Islands, Historic Landmarks
Fort Myers had only 349 residents in 1885. But when Thomas Edison and his friend, Henry Ford, built their winter homes on the banks of the Caloosahatchee that year, Fort Myers was suddenly on the map.
In those days, the only way to arrive was by boat. That's no longer true, but this charming city remains the historic hub of Lee County, which also boasts many great beaches and two beautiful resort islands.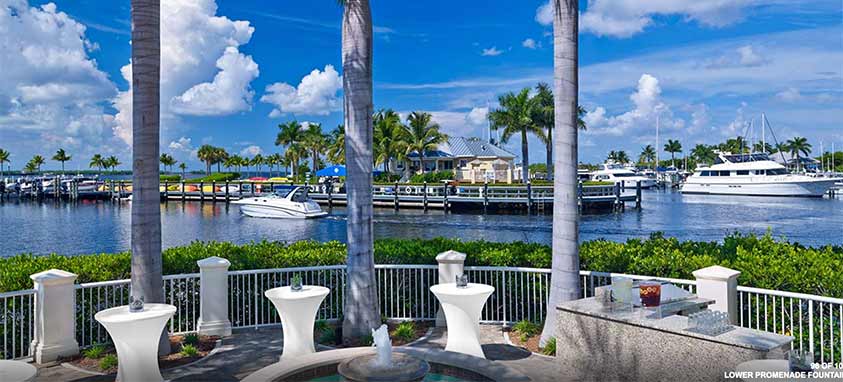 The Westin Cape Coral Resort At Marina Village has recently completed an $18 million renovation, and opened a new 30,000-square-foot Conference Center in January. It's also increased its guest-room count to 293. DiamondHead Beach Resort & Spa, with 124 suites and 8,000 sq. ft. of meeting space in Fort Myers Beach, just finished the first phase of a $2.5 million upgrade of the meeting rooms, guest rooms and lobby. The next phase, to be completed by November, will reconfigure the restaurant and lounge for even better views of the Gulf of Mexico.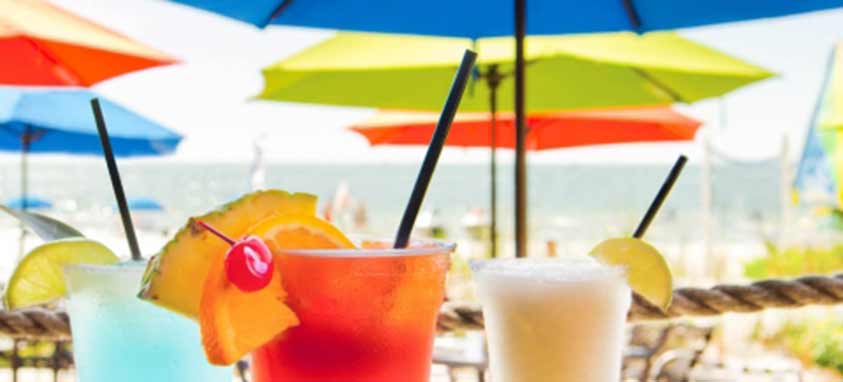 Coming next year to the Fort Myers riverfront is Luminary Hotel & Co., with 243 guest rooms, 7,087 sq. ft. of meeting space, a signature restaurant, a rooftop bar and a fourth-floor pool. The hotel will connect to 42,000-square-foot Harborside Event Center, which is closed for renovations this year; details of a re-design are still being worked out.
Sanibel Island has great beaches, dining, shopping and meeting resorts. There, you may spot your attendees on the beach at dawn doing "the Sanibel stoop" to beachcomb for some of the most beautiful shells on Earth. Sundial Beach Resort & Spa has 12,000 sq. ft. of meeting space, as well as tennis and pickleball courts.
When you cross the tiny bridge from Sanibel to Captiva Island, you enter a different type of experience. Captiva is smaller, with a picturesque onestreet "village" and magnificent mansions along the shore. The golf cart is frequently the mode of transport. For a totally hyper-local option, book a group dinner at The Bubble Room, an outrageous restaurant decorated with vintage memorabilia.
South Seas Island Resort sits on a 330-acre wildlife preserve on Captiva, with 680 guest rooms and 35,591 sq. ft. of meeting space, seven restaurants and bars, an executive golf course, tennis and a spa, plus a tram to get you around. 'Tween Waters Island Resort & Spa is a homey, nautically themed resort with 137 guest rooms, 19 of which are historic bungalows dating back to the 1940s, and 12,000 sq. ft. of meeting space, two pools, a pool bar and two restaurants.
Captiva Cruises can take your attendees to outislands such as Cabbage Key, with a century-old inn and restaurant, and dolphins will most likely accompany the boat the whole way. The marine touring company can also arrange fishing, kayaking, paddleboarding or parasailing, as well as a visit to J.N. "Ding" Darling National Wildlife Refuge on Sanibel.
A bit further south along the coast, Bonita Springs loves to host meeting attendees. At Everglades Wonder Gardens, yoga with flamingoes is trending. Or why not kayak Imperial River or shop at Coconut Point Mall? There's a historic downtown well worth strolling, and the Center for the Arts offers team-building classes.
The big fish for lodging in Bonita Springs is Hyatt Regency Coconut Point Resort and Spa, which overlooks Gulf of Mexico and offers 454 guest rooms, 33,000 sq. ft. of indoor meeting space, six restaurants, a pool with a lazy river, and a golf course. Another popular meeting space is Southwest Florida Event Center, with 20,000 sq. ft. and room for 650 seated for banquets.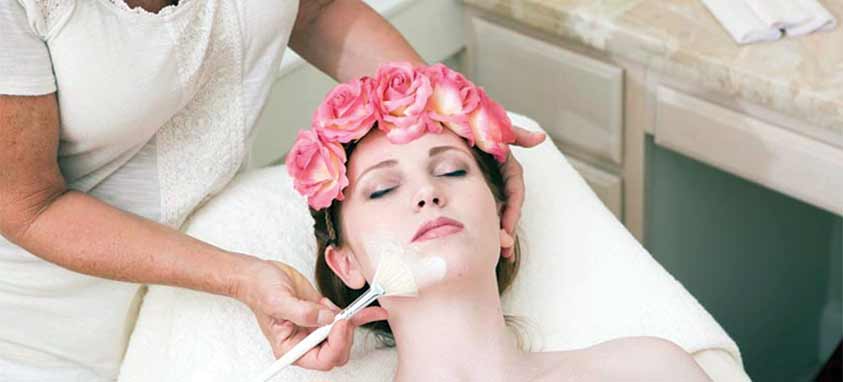 Built in Bonita Springs in 1921 as an elegant home, Shangri-La Springs has served as an organic restaurant, fitness studio, spa and meeting space. Now it's undergoing a $2.5 million conversion into a resort that is scheduled to open early next year; it will provide 27 guest rooms, 3,577 sq. ft. of meeting space, a restaurant, a spa, a fitness center and a business center.
Tammy Collings-Corrigan is logistics coordinator for Utah-based 3M Health Information Systems. She brought 200 sales people to Lee County in January. "We were blown away when saw The Westin Cape Coral Resort," she says. "It's a beautiful place with brand-new meeting spaces. And how can you not like Florida in January? Our people went kayaking, parasailing, took tours of Sanibel Island and played golf. We found that getting away from winter to a beautiful place like Southwest Florida really energizes attendees."
Naples, Marco Island and the Everglades
Paradise Everywhere You Look
Collier County has its own diversity. The streets of Naples are lined with continental restaurants, designer retailers and art galleries. Yet, just a block away, the more than 40 eclectic shops of Tin City look like they've been slapped together with— what else?—old corrugated tin.
The Everglades, America's only tropical jungle, and the historic town of Everglades City (population 400) are at Collier County's eastern border. Its western edge is anchored by the beautiful beaches of sophisticated Marco Island, filled with excellent meeting resorts and restaurants.
JW Marriott Marco Island Beach Resort will complete one of the most extraordinary hotel upgrades in America, costing $320 million, in September. Already, it's pretty much a "new" resort, with 726 guest rooms (809 by September), 140,347 sq. ft. of meeting space, 10 restaurants, a spa and two golf courses.
After finishing a $40 millon renovation that included its 12,000 sq. ft. of meeting space, Hilton Marco Island Beach Resort & Spa, which also has a spa and two restaurants, is now completing a $9 million upgrade of its 310 guest rooms.
Back on the mainland, The Ritz-Carlton Golf Resort, Naples has 266 luxurious guest rooms and 16,500 sq. ft. of gathering space, along with two Greg Norman golf courses, a world-class spa, four restaurants and a marketplace. Hyatt House Naples/5th Avenue opened on the town's swank shopping street two years ago, with 183 guest rooms, 3,100 sq. ft., a poolside lounge, a waterfront location and Latitude 26 Restaurant.
Steve Griffith, vice president of global accounts for Scottsdale, Arizona-based HPN Global, brought 50 attendees to Naples Beach Club for a conference of the Optical Management Group last November. "We couldn't have been happier with our choice of resorts…or destinations," he says. "Naples is accessible, there's great weather, and it has so much to do. And it's a great value. Our attendees loved the beaches, the restaurants and the golf in November. They loved it so much, in fact, that many commented on our surveys they were coming back with their families."
Sarasota County: Beaches and Cosmopolitan Culture
Ringling Bros. and Barnum & Bailey Circus is no more, but its legacy lives on in Sarasota. John and Mable Ringling built their own winter home there in the 1920s, calling it Ca' d'Zan. Then they brought the circus' winter quarters to this sun-washed area. Today, the Ringling mansion, Circus Arts Conservatory (home to Circus Sarasota), Sailor Circus and Circus Ring of Fame remain as that beloved institution's lasting imprint on Sarasota County. The beaches, weather, vibrant cultural life and meeting resorts are excellent attractions for planners, too.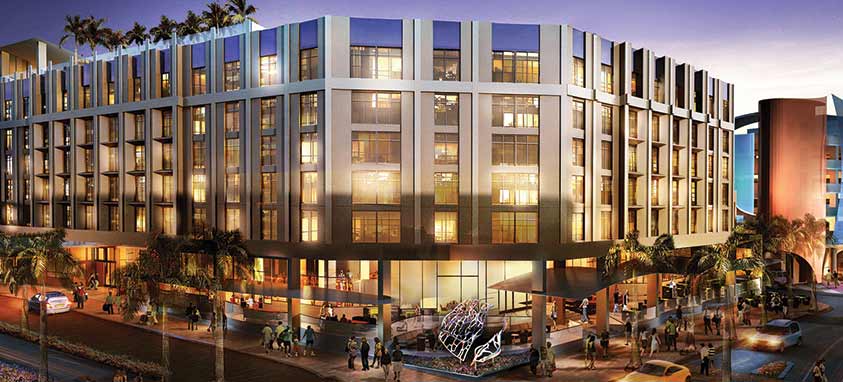 The Westin Sarasota opened last summer with 255 guest rooms, 26,000 sq. ft. of meeting space, a rooftop bar and restaurant with stunning views, a spa and fitness center, as well as floor-to-ceiling windows in each room. Art Ovation Hotel was unveiled in April, and features 162 guest rooms and 30,000 sq. ft., along with cool design elements and a cultural curator.
A very different type of meeting hotel also opened this year. Carlisle Inn Sarasota, in Pinecraft, Sarasota's Amish community, and it affords attendees the chance to meet in a place where the dress, culture, cuisine and history are fascinating— and the crafts and furniture are outstanding. The 100-room hotel has 5,000 sq. ft. for events and other gatherings.
Nearing completion for an opening by summer is Embassy Suites by Hilton Sarasota, with 180 suites, 8,939 sq. ft. of meeting space and great views of city and bay. The Sarasota Modern, an 89-room boutique property with meeting space, is scheduled to open this fall.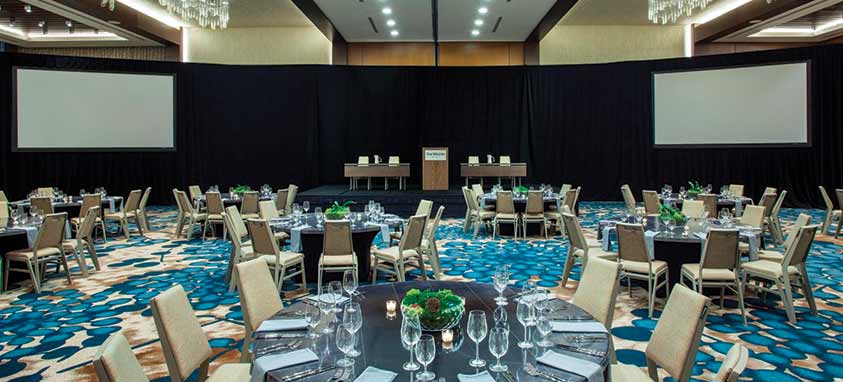 To really get the feel for this bayside city, waterfront dining is a must. Downtown Sarasota, which is a mixture of high-rise, Florida-white buildings and retro-Florida architecture, also boasts a world-renowned opera house, six live theaters, a symphony orchestra and Sarasota Ballet. The city has the highest concentration per capita of Zagatrated restaurants in Florida, as well.
St. Peterburg/Clearwater
A Reborn City, World-Class Beaches
Within recent memory, St. Pete was a city with an aging population, an ailing infrastructure and a shrinking economic base. Today, this city of 265,000 is an American success story.
It's home to a Major League Baseball team, which plays in a domed stadium. It boasts the only Salvador Dali museum in America, with more of the famed surrealist's works than anywhere outside his native Spain. Beautiful old buildings are being re-purposed into trendy apartments, cafes and boutiques. Tech start-ups are sprouting everywhere. Cool new multiplexes, craft-beer breweries and foodie marketplaces are popping up, too.
The city is bursting with youthful spirit and enthusiasm, thanks in part to nearly a dozen nearby colleges. Downtown is filled with energy at night. Nowhere is this economic revival better demonstrated than in the new meeting hotels that have come online over the past two years. Chief among these is Hyatt Place St. Petersburg/Downtown, which opened in September with 175 guest rooms and 5,201 sq. ft. of meeting space, a rooftop pool, 24/7 gym, restaurant and market.
Just north of St. Pete is Clearwater, often cited as having the country's best beaches. In fact, Clearwater Beach was named No. 1 Beach In America and No. 7 in the world this year by Trip- Advisor. The true essence of Clearwater can be found at "Sunsets at Pier 60," a local institution. This daily free event showcases the work of artisans, crafters, street performers and musicians. Of course, they compete for attention with the flaming orange orb as it sinks into the Gulf of Mexico, and your attendees will undoubtedly join the chorus of "ooohhhs" and "aaahhhs."
Wyndham Grand Clearwater Beach opened on the beach last year with 343 guest rooms, 22,000 sq. ft. of meeting space, three restaurants and a spa. Also newish on the beach is Opal Sands Resort, a striking semicircular building with 230 guest rooms, 17,000 sq. ft., and a spa.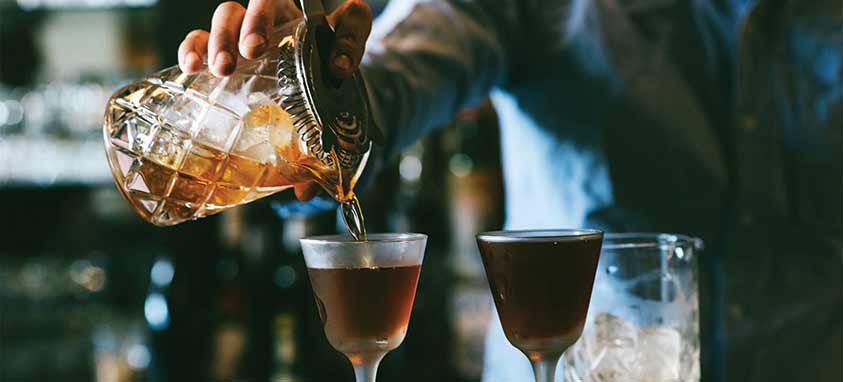 Coming this fall in nearby Dunedin is a rebirth of a local icon. Fenway Hotel first opened in 1927 but was sold to a college in 1961. But now it's back to its Art Deco-meets-Mediterranean glory, offering 83 guest rooms, 11,126 sq. ft. for meetings and a rooftop bar.
Tampa
In The Big-Time Now
Tampa has also found the fountain of youth. People who haven't visited lately are amazed at the revitalized city that's emerged from this former low-rise downtown where energy seemed to disappear with the setting sun. Now a booming metropolis of 360,000, Tampa's golden years are just beginning.
There's a real skyline now, along with a true urban vibe everywhere you look. There's genuine downtown nightlife, too. Almost everywhere you look says "new"—hotels, clubs and restaurants, commercial buildings and parks. There's no denying Tampa's got a buzz going.
Tampa Convention Center offers 600,000 sq. ft. of space overlooking Hillsborough River, steps from hotels, outdoor recreation and restaurants where innovative chefs are creating a distinct Tampa cuisine. Some two dozen craft breweries are thriving. Tying this burgeoning downtown together is the 2.4-mile Riverwalk along the Hillsborough.
New city or not, however, the Ybor City section is where aromatic cigars are still hand-rolled, Cuban culture is still very much alive, and colorful restaurants serve great arroz con pollo (chicken with rice) and other Cuban specialties. One of these— often lauded as best Spanish-Cuban restaurant in America—is Columbia, open since 1905. Its family ownership is now in the fifth generation; event rooms can accommodate up to 175.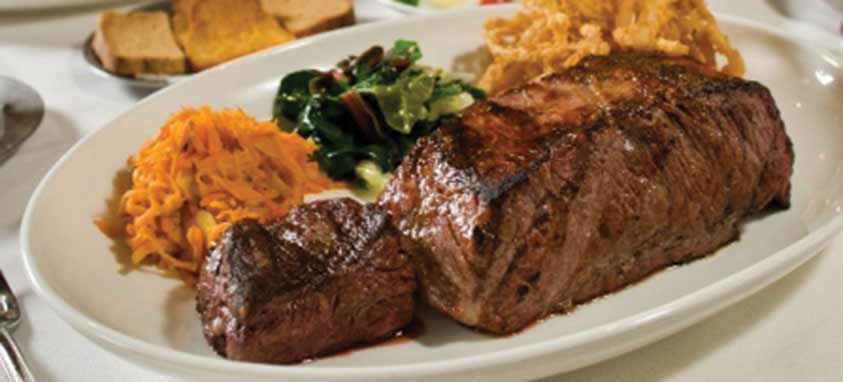 You can't mention Tampa restaurants without a nod to another local institution, Bern's Steak House. In 1953, Bern and Gert Laxer, who settled in Tampa only because they had no money to go further, opened a small coffeehouse. What eventually emerged was a truly great steakhouse that also serves up meetings, with 1,107 sq. ft. of meeting space.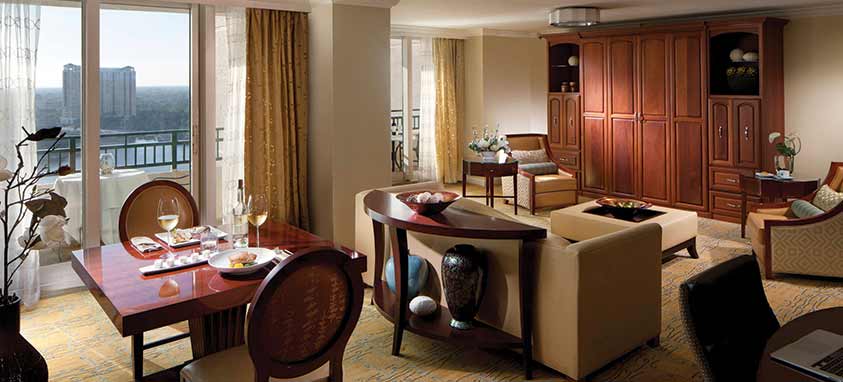 A new, 26-story, 519-room JW Marriott is coming to downtown Tampa in late 2020. Just steps from the convention center, it will be part of the $3 billion, mixed-use Water Street Tampa development, one of the biggest real estate projects in America. Also in this development is Tampa Marriott Waterside Hotel & Marina, now undergoing a $50 million renovation of its 719 guest rooms, 43,229 sq. ft. of meeting space, restaurants and public spaces. This summer, the former Bar Harbour Hotel reopens as Godfrey Hotel & Cabanas Tampa. The re-imagined hotel will offer 276 guest rooms and 7,000 sq. ft. of meeting space.
Is This America's Funkiest Restaurant?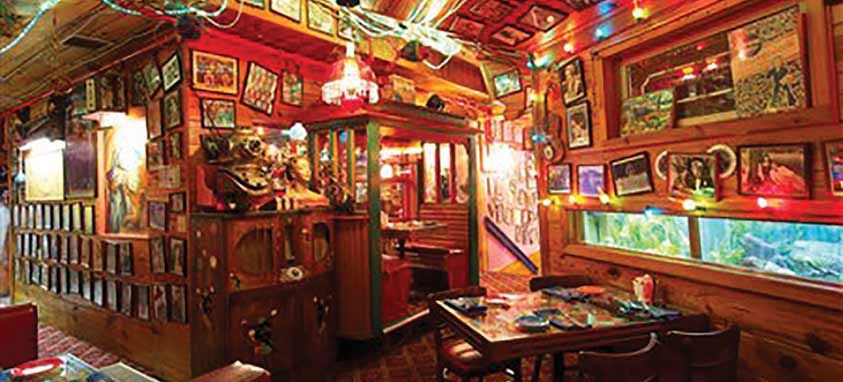 The Bubble Room (pictured) on Captiva Island appears almost as a fantasy—a three-floor building festooned with all sorts of lights, colors and decor accents. And the interior is no less peculiar. Thousands—perhaps as many as 10,000—objects of Americana adorn the walls and the ceilings. When we say "adorn," we mean every inch of the walls and ceilings.
From Roy Rogers to Rory Calhoun, Bob Hope to Hopalong Cassidy, 1930s movie stars to 1960s astronauts, Hollywood to Capitol Hill, the Charleston to the Twist, there are tacky, tawdry souvenirs of the America that used to be. Remember that train set you had as a kid? You're liable to see it again there. In fact, your old engine model might even be chugging around the room, on an elevated track just below the ceiling.
Music, too, is the type you never thought you would hear again. So, too, are the train whistles.
At The Bubble Room, the food is strictly Americana. We're talking 'dogs, burgers, fries, malts and shakes, plus the most delicious cakes you've ever tasted. This food nostalgia will be served, by the way, by Bubble Scouts in merit-badge-covered uniforms.
The Bubble Room opened in 1979 in the living room of the Farqhuarson family, decorated with toys from yesteryear, and with a few old tape recordings of vintage music. Today, the restaurant has five dining rooms.
It's the most-beloved—and unusual—landmark on Captiva Island.
---
Steve Winston is an award-winning writer who has traveled extensively and writes for national and international magazines.