Sponsored by The Broadmoor
Denver, capital of Colorado, sits in between two other distinctive cities in the state— Boulder, about 30 miles to the northwest, and Colorado Springs, some 70 miles to the south. So, three of the state's most interesting cities are within 100 miles of each other. Yet, in some way, it may as well be 1 million miles.
Each of these three cities is distinctively—and delightfully—different. Each offers its own pace and local flavor (in all connotations of the word), as well as unique cultural, historical and lifestyle amenities.
It's hard to imagine a place in the United States with three cities so close, yet so different.
Happily for meeting planners, however, there are similarities, too. For example, each city has excellent meeting hotels, interesting off sites, a lot of down-time activities and unique recreational opportunities for attendees to experience.
Each city also is surrounded by some of the most stunning scenery in North America.
Boulder
Boulder is a college city, home to the red-brick University of Colorado. This compact city is surrounded by wide-open spaces. Locals like to think of it as a city within a park, instead of the other way around, and meeting attendees love that everything is within walking distance.
That's no accident. Boulder is compact by design, to ensure there are walking paths, bike routes and hiking trails right outside hotel-room doors. The town's located where the Flatiron Mountains meet the plains, and your attendees will do a double-take when they see the gigantic CU scrawled on a sheer rock face by some intrepid climbers.
Boulder's population is 108,000, 30,000 of which are college students. It's a small city that, in poll after poll, is invariably named one of the best places to live in America. Small city or not, it boasts a cultural vitality and excellent meeting hotels.
The city's population grows significantly on autumn Saturdays, when thousands of additional fans join the students to watch University of Colorado Boulder's Buffaloes play football at iconic, 53,613- seat Folsom Field.
Three new hotels have opened there recently, giving planners more options and familiar brands.
Residence Inn Boulder opened in March, with 155 guest suites, 1,000 sq. ft. for meetings, a fitness center and a lounge. January saw the opening of a dual-managed property, each with its own guest rooms but shared common amenities, such as a rooftop pool deck. Embassy Suites by Hilton Boulder has 204 guest rooms and 6,500 sq. ft., while Hilton Garden Inn Boulder offers 172 guest rooms and 1,309 sq. ft.
All three hotels are within a block of each other, and equally close to Dairy Arts Center and the shops, restaurants and movie theaters at the openair, Twenty Ninth Street shopping area.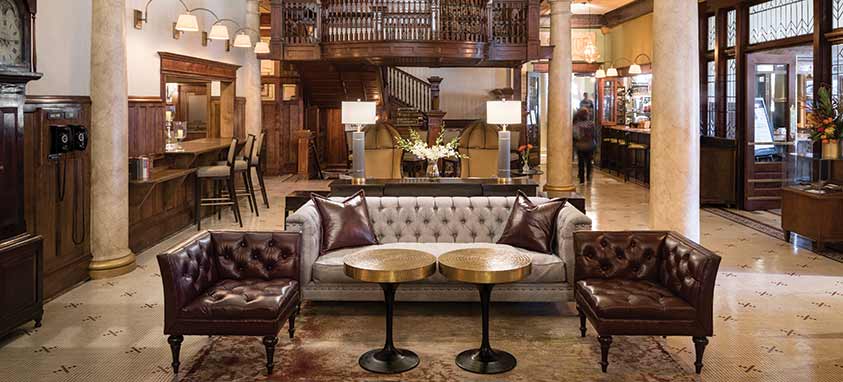 Several existing Boulder hotels recently completed extensive renovations. Hotel Boulderado, one of the most cherished old hotels in America, is a historic combination of the Old West and Victorian Europe. So, your group will find wooden Western furniture in many guest rooms and a stained-glass ceiling five stories above the atrium lobby. Boulderado, with 160 guest rooms and 10,000 sq. ft. of meeting space, completed a $2.5 million renovation a year ago, upgrading the lobby and the meeting spaces.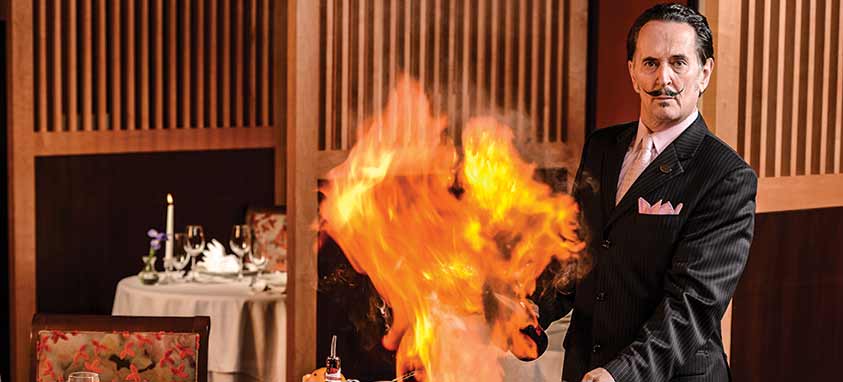 St Julien Hotel and Spa, on the other hand, is a showpiece of modern (and moderne) design and architecture. After a $1 million upgrade of the guest rooms and lobby last year, the hotel has never looked better. It offers 201 guest rooms and 16,518 of sq. ft. of meeting space, along with popular Jill's Restaurant and a spa. It's just a block from Pearl Street Mall, an open-air pedestrian corridor with interesting restaurants and shops.
Deana Mitchell, owner of Realize Colorado—a destination management company with headquarters in Telluride and Denver—brought 40 attendees from all over the country to Boulder July 10–12 for Global DMC Partners Peer Exchange.
"We stayed and met at the Hyatt Place," Mitchell says. "We found it a great place for productive meetings. The hotel was the right fit, the right rate and it had the right space. And the groups I bring to Boulder always love the town.
"This group loved that the great outdoors was pretty much right outside your window. They loved, also, that Boulder is a great walking town, with very cool shops and restaurants. As a planner, I love that the CVB there is great. And, needless to say, the price points are lower than in big cities."
Colorado Springs
Colorado Springs is a second-tier-priced destination with the amenities of a first-tier city, especially for meeting planners. It has its own convenient airport, there are breathtaking natural backdrops everywhere you look and it offers many unique meeting venues.
The city has more than 60 interesting attractions, ranging from the Old West to the supersonic future, making it very easy for planners to come up with ideas for pre- and post-meeting activities. Nor does it hurt that this region boasts 300 days of sunshine annually.
There are more than 14,500 hotel rooms, offering more than 450,000 sq. ft. of meeting space, and, in many cases, stunning natural backdrops that make meetings memorable.
Colorado Springs also has the distinction of being home to United States Air Force Academy and United States Olympic Committee, which means there's college football on autumn Saturdays and Olympic training going on pretty much all year long. The area is also home to places such as Old Colorado City, where the 21st—and even the 20th—century seemingly haven't arrived.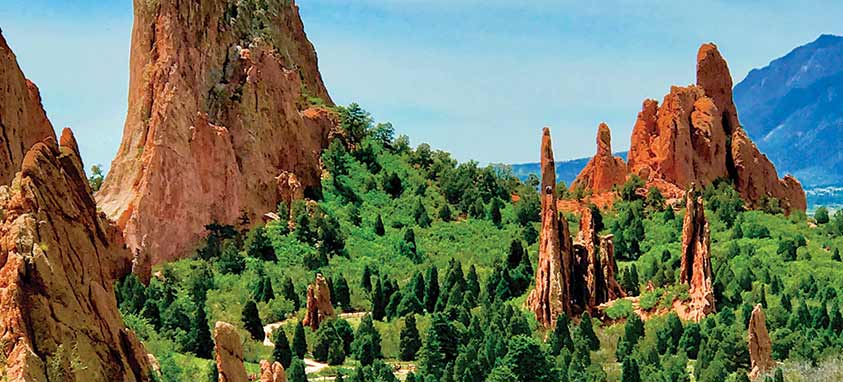 Mother Nature has had a big hand in Colorado Springs attractions, as well. Garden of the Gods is perhaps the most stunning array of beyond-belief sandstone mountains in America. Your attendees will walk among monoliths with unbelievable shapes; and they won't realize just how high they are unless they're lucky enough to see a climber ascending to the top of one of them.
Towering over Colorado Springs, both physically and spiritually, is 14,110-foot-tall Pikes Peak, the inspiration for Katharine Lee Bates to write the words in 1893 for the poem that turned out to be "America the Beautiful."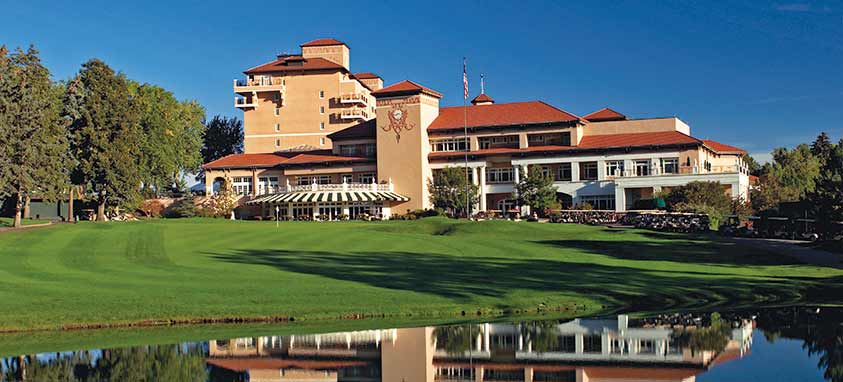 This city also boasts one of the most prestigious resorts in America. The Broadmoor, a Medieval Italianate palace combining interior elements of Continental Europe and the Old West, is celebrating its 100th anniversary this year. With 783 guestrooms and 185,000 sq. ft. of meeting space, it's uniquely qualified to hold meetings of all sizes. In addition, attendees can enjoy some 16 restaurants, 26 shops, a fullservice spa, a beautiful lake on which you can row or pedal, two championship golf courses, plus Cheyenne Mountain and Pike's Peak right outside their windows.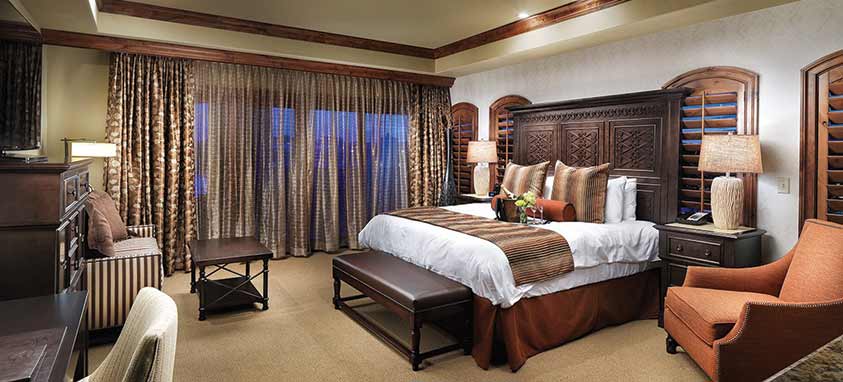 Several new hotels debuted recently. Great Wolf Lodge Colorado Springs opened last year, boasting 311 guest rooms, 20,000 sq. ft. of meeting space and amusements for attendees' families. At the brand-new Lodge at Flying Horse, attendees utilizing the 48 guest rooms and 7,500 sq. ft. have full use of the facilities at adjoining Flying Horse Country Club.
Coming soon is a Home2 Suites by Hilton with 120 guest rooms and 3,500 sq. ft.
Embassy Suites by Hilton Colorado Springs renovated its 205 guest rooms and public spaces last year, and expanded its meeting space to 7,000 sq. ft. DoubleTree by Hilton Hotel Colorado Springs, with 299 guest rooms and 25,000 sq. ft., just completed a $9 million renovation in March, adding a restaurant and bar.
Jessica Haiar, event director and project manager at PlanitOmaha, an Omaha, Nebraska-based third-party event and meeting-management company, brought 340 attendees from TD Ameritrade to The Broadmoor June 5–8 for its Elite LINC 2018 leadership conference.
"Our attendees really liked the fact that they never had to leave the property," Haiar says. "Great restaurants and shops, spa, golf, natural beauty…it's all right there. Those who did leave, though, really had some fun around Colorado Springs. Some went rockclimbing, others took a Bikes & Brews tour.
"We held special events, too; one of them was Walk With Wolves, in which our attendees were actually able to pet a wolf. The meeting was a memorable one. We're planning to go back to The Broadmoor."
Denver
Denver is not only the cultural and urban epicenter of the Rocky Mountain West, but it's also become one of the hottest meeting spots in the country. Last year, The Mile High City (it's official elevation is exactly 5,280 feet above sea level) attracted some 32 million visitors, many of them meeting attendees.
Visitors soon discover a multifaceted city, with one foot in the Old West and one foot in an entrepreneurial future. It's also one of the great outdoor playgrounds of America. Denver is one of the greatest— maybe the greatest—example of successful urban rebirth in the United States, on a citywide scale. Those who track the cool, hip and trendy consider it one of the most exciting cities in America.
The city has garnered accolades such as "hottest restaurant city" from Zagat and best beer city rankings from CNN and USA Today, and it consistently is ranked as one of the best places to live in America by U.S. News & World Report. Denver also wears its Old West heritage proudly.
Now, however, it is a city with a vibrant cultural life and world-class facilities in which to display it; revitalized neighborhoods pulsating with nightlife; enterprising new chefs and brewers; and young entrepreneurs pushing boundaries.
For a big city, the downtown is compact and very walkable, another plus for planners.
Add four nearby national parks, the Rocky Mountains and easy access to 29 world-class ski resorts, and it's not hard to understand why Denver is attracting meetings.
Colorado Convention Center, located downtown, brings the outside in, with 4.5 acres of glass windows. The center now has 769,000 sq. ft. of meeting space, and work will soon start on an additional 80,000 sq. ft. of meeting space, 60,000 sq. ft. of prefunction space and 50,000 sq. ft. of outdoor event space. This will all be on the roof, and will offer incredible views of the city and mountains when it's finished in 2022.
It doesn't hurt, either, that the center is within walking distance of 10,000 hotel rooms.
Another spot that helps define Denver is iconic Union Station. This historic Beaux Arts building was constructed in 1914. Now, after sitting empty for many years, it's experiencing a dramatic rebirth. It's a transportation hub once again, and now it's also a popular dining, shopping and entertainment spot. It houses the Crawford Hotel, which has 112 guest rooms, no two the same, and 4,711 sq. ft. of meeting space.
Union Station will soon be getting another hotel. Hilton Garden Inn Union Station will open this winter, with 233 guest rooms, 5,000 sq. ft. of meeting space and a restaurant. Scheduled to open soon in the Cherry Creek section is an upscale The Jacquard, Autograph Collection hotel, with 201 guest rooms, 12,000 sq. ft., and a rooftop pool and bar
A former Marriott property recently morphed into Hilton Denver City Center, with 613 guest rooms, 50,000 sq. ft. of meeting space and a fresh $27 million upgrading.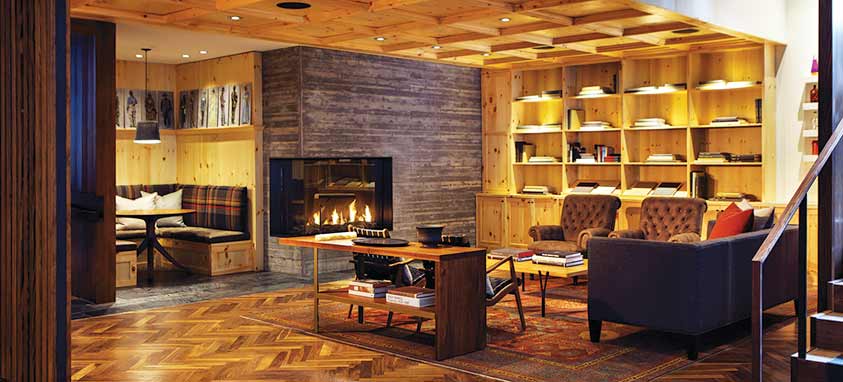 Kimpton Hotel Born opened in the fashionable LoDo (Lower Downtown) neighborhood in August 2017, with 200 guest rooms, 8,300 sq. ft. of meeting space, two restaurants and the stylish design for which this upscale brand is known. Also opening last year was Maven Hotel at Dairy Block, with 172 modern, colorful guest rooms and 2,300 sq. ft.
Ken Bland, principal events project manager for SAS—a world-leader in analytics based in Cary, North Carolina— brought 6,000 attendees from 28 countries to Denver April 8–11 for the annual SAS Global Forum. The group met at Colorado Convention Center and stayed at 28 local hotels.
"We felt Denver would be a great spot for our group, because it's a very exciting city, and the Colorado Convention Center is a beautiful venue," Bland says. "Plus, Denver is easily accessible from all over the world. Downtown has thousands of hotel rooms within walking distance of the convention center, as well as great dining and entertainment options. And the city has a real vitality to it. Our attendees loved it, and our leadership team loved it—so much so that we're going back in 2024."
Ghosts in the Attic…And Everywhere Else
The iconic, red-brick Hotel Boulderado in Boulder had a grand opening with a huge party on New Year's Eve in 1909.
Some of those guests apparently liked it so much that they've never left.
Yes, there reportedly are resident ghosts—and the management "confirms" it. In fact, management is happy to confirm it, and the many related stories.
One night, the young man who operated the original Otis Elevator—complete with sliding cage door in front—dropped some guests off on their floor, and then started down again. His journey, it's said, was interrupted by a tapping on the shoulder. He knew there was no one else in the elevator, but he turned around anyway, and the tapping stopped. But when he turned to face forward again, the tapping started back up.
Another night, a young employee heard what sounded like pots and pans rattling in the kitchen, long after the staff had gone home. When she went to investigate, a couple of the pots were no longer hanging on their hooks.
Then there was a housekeeping lady who was cleaning a room and suddenly had the feeling someone was watching her. When she turned around to check, she could make out the dim outlines of a shrouded figure at the opposite wall.
And that's just the tip of the iceberg. There are stories of ghostly encounters not only from hotel staff, but also guests.
"The Hotel Boulderado is a part of the city's heritage," says Michele Rittgers, director of sales and marketing at the property. "Hundreds of thousands of people have stayed here, and enjoyed life within these walls. So, I suppose the spirits of people who've stayed here or worked here would also want to enjoy the afterlife here."
This was originally published Sept. 14, 2018.