Sponsored by Visit KC
Kansas City is enjoying a $7.3 billion renaissance, including new cultural attractions, new hotels and a streetcar—making it a very popular meeting destination. The recently renovated Kansas City Convention Center boasts more than 800,000 sq. ft. of space, including a 46,484-square-foot grand ballroom—the largest "green" ballroom in the United States—and 48 meeting rooms. While there, groups can get a feel for the City of Fountains through its festivals and food.
Fabulous Festivals
Every year, Kansas City unofficially welcomes fall with Plaza Art Fair, one of the city's longest-running art festivals. Encompassing nine city blocks, the top-ranked, national art event allows attendees to unwind and mingle while sampling the fare from 20 featured restaurant booths, the music of a variety of bands and the works of more than 240 artists.
Groups can get together for pretzels, brews and entertainment at KC Oktoberfest, one of the newer festivals to hit Kansas City. Now billed as "The Munich of the Midwest," KC Oktoberfest began in the biergarten of KC Bier Co., Kansas City's largest locally owned brewery, in 2014. The festival quickly grew to be a local favorite and is now the city's largest Oktoberfest event.
With room for more than 1,800 celebrants, there's plenty of space under the Bierhalle tent for team bonding or merrymaking at the end of a long meeting. Attendees can enjoy traditional music, polka dancing, German wine, gluten-free pear cider and beer from KC Bier Co., which brews its beers according to the tenets of the Bavarian Beer Purity Law of 1516, and uses traditional German recipes and brewing processes.
Games and competitions include the traditional Masskrugstemmen (stein-hoisting competition) and Hammerschlagen (Bavarian-Style best-dressed competition) and a marketplace features a variety of local shops.
Delicious Local Flavors
Omnivores can't pass through Kansas City without at least trying the barbecue. Arguably the barbecue capital of the world (or at least in the top 10 list for U.S. cities), Kansas City is proud of its culinary claim to fame. Its barbecue's unique, regional style is steeped in history, rooted in a tradition dating to the early 20th century. It is characterized by its use of a wide variety of meats (and sometimes fish), rubbed with spices and slowly smoked over a variety of woods.
But perhaps the most integral element is the thick, sweet-and-spicy, yet tangy tomato-based sauce. There are more than 100 barbecue restaurants in the Kansas City metropolitan area. Here are a few favorites.
Arthur Bryant's KC Barbecue traces its roots to Henry Perry, "The Father of Kansas City Barbecue," who started the sensation in 1908 with his smoked meats, which he served to workers from a stall in the garment district, and then eventually in a restaurant that was taken over by a former employee and became Bryant's after Perry died.
The restaurant's fame stretches over several decades, all the while honoring Perry's legacy. Meats are smoked to peak flavor over a combination of hickory and oak woods, then splashed with sauce made from a secret recipe. Both locations in Kansas City provide in-house services as well as a wide variety of banquet and catering options.
Arthur Bryant's KC Barbecue's main rival, Gates Bar-B-Q, is a Kansas City original family restaurant that started in 1946. It has grown from a single storefront at 19th and Vine to a family of six restaurants throughout the Kansas City metropolitan area, and is widely known for its award-winning sauces.
Planners who want to elevate their group's barbecue dining experience can opt for Fiorella's Jack Stack Barbecue. Now in its third generation of the Fiorella family, Jack's is billed as having the "largest, full-service wood cookery in the industry."
Group menu options for relaxed reception dinners or team lunches include Taste of Kansas City, which includes pork spare ribs, beef brisket, pulled pork, "fire-kissed" wings and a choice of three classic-style sides; and The Pitmaster, with offerings of beef, pork and sausage burnt ends.
Perfect Meeting Spots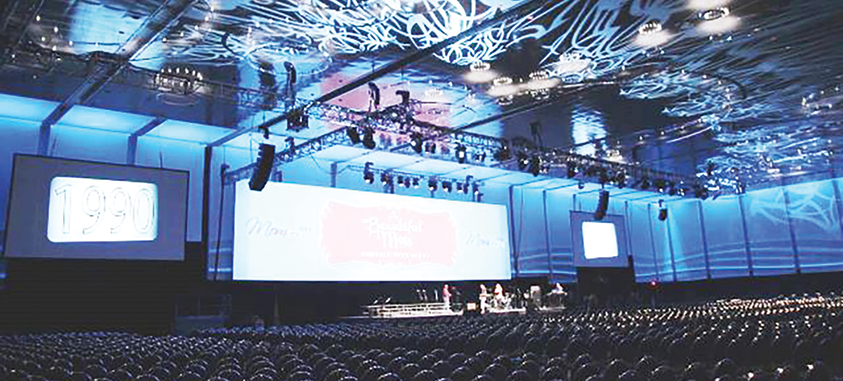 Up-level your meeting at one of Kansas City's newcomers, 21c Museum Hotel, a $50 million reinvention of Savoy Bar and Grill, built in 1888. The luxury, 120-room boutique property is a unique, hybrid combination of a contemporary art museum, chic lodging, plentiful meeting space and a chef-inspired restaurant—all in one historic, landmark setting.
Rotating art exhibits provide thought-provoking eye candy and inspired conversation starters for the next breakout session. And there's 6,200 sq. ft. of meeting space, including a ballroom for seated groups of up to 120 and receptions as large as 150.
Another newbie and art-themed presence in Kansas City, Crossroads Hotel was once a Pabst Brewing Co. bottling plant, built in 1911. Redesigned as a boutique hotel in October 2018, the building blends historical elements with contemporary features. Works from local artists and makers are infused throughout the property—in its 132 modern guest rooms and luxury suites; bars, restaurants and lounges; and 8,746 feet of meeting space, to get attendees' creative juices flowing. It is located only 1 mile from downtown and Kansas City Convention Center.
Be on the lookout for the upcoming Loews Kansas City, slated to debut in spring 2020. It will house 800 guest rooms, a lobby bar, a signature restaurant and an indoor lap pool. The property promises 60,000 sq. ft. of meeting space and will connect via connector bridge to the convention center, making travel to and from meetings a breeze.