Colorado Convention Center
Each of Colorado's 4 distinct seasons offers unique options for planners
The cycle of the seasons not only is a fundamental part of the natural world surrounding us, but also an integral component of our daily lives. We are personally affected by seasonal changes, especially in places such as Colorado, where they are very distinct and vivid—and clearly impact the meetings held there.
In the spring in Colorado, the earth comes alive, with the melting of snow, warmer weather, the blooming of fresh buds and the awakening of animals. Meetings can harmonize with these dramatic changes by emphasizing fresh beginnings, renewed energy and novel approaches. Attendees can spend nonmeeting hours enjoying hikes, cycling and other outdoor activities.
More: Colorado Springs, Vail Boast Unique Art Offerings
During the summer, the red soil and other striking colors are on full display. Summer also brings warm temperatures, inciting a period of growth and ripening. Plants put forth fruit and seeds, and young animals grow and learn. To many, it's the most joyous season, and this is evident by the buoyancy and cheerfulness of attendees both during meetings and post-meeting activities.
Colorado is one of the best places on earth to experience fall, when the colorful changing of foliage sets the tone for other changes, such as shortening of daytime hours and plants falling into dormancy. Just as hibernating species prepare for torpor, people begin to harvest, and celebrate this with festivals. Meetings can blend with these changes by emphasizing the harvesting of ideas and plans for the upcoming winter.
Equally dramatic, winter brings heavy snows in much of the state, facilitating world-renowned skiing and other activities. Most plants are quiescent and many animals sleep a great deal or even hibernate, thereby conserving energy at a time when there are fewer resources available. Meetings are generally held indoors, providing conducive environments for reflection and planning for the beginning of a new cycle in spring.
Colorado's main meeting destinations all feature these seasonal changes and activities, but in some unique ways. They offer planners opportunities to customize meetings and downtime activities in harmony with natural cycles, thereby achieving greater success and enjoyment.
Denver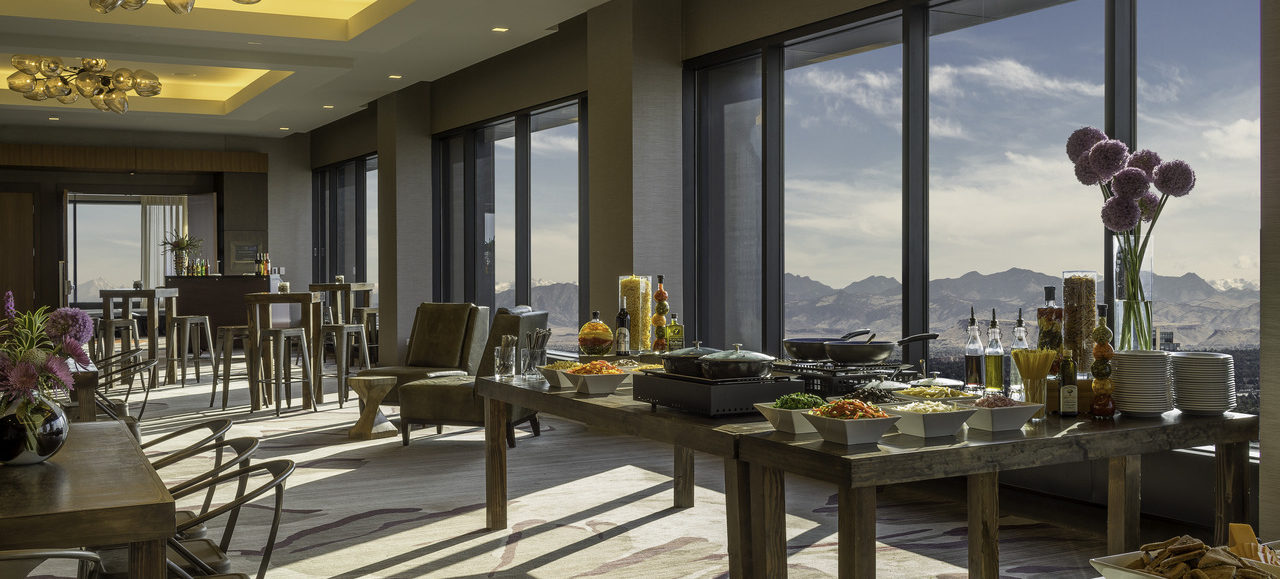 The Mile High City is an outstanding meetings destination, with 300 days of sunshine per year, exceptional arts and culture, chef-driven cuisine, arguably the country's top craft beer scene, a walkable downtown area with 11,000 hotel rooms—and vivid seasons, each with its own appealing features.
"Denver and Colorado have four distinct seasons, so spring, summer, fall and winter each have something a bit different to offer in terms of weather and available activities," says Rachel Benedick, vice president of sales and services Visit Denver. "Visitors can expect sunshine year-round, but because of the city's altitude and proximity to the Rocky Mountains, they can expect also expect snow there in the winter, beautiful fall colors, aspen trees and wildflowers in the spring; and warm days and pleasantly cool evenings in the summer."
Through the Seasons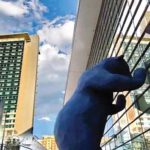 Spring: The city's MLB team, the Rockies, begin playing at Coors Field, It's a great place to bring groups for a game or a meeting. Both golf and skiing are available in the area during the spring, as well as biking on 850 miles of paved trails, including the B-cycle system, which enables groups to check out and later return bikes at many locations.
Summer: Denver offers summers without humidity and a vast array of outdoor activities, such as hiking, biking, river rafting and horseback riding. The city boasts plenty of outdoor festivals, including Underground Music Showcase, the perfect place to witness Denver's exploding music scene, in July. Nearby Red Rocks Amphitheatre is an absolutely stunning place for a group to attend a concert or hold a private event under the stars.
Fall: Few places in the world can rival the incredible fall foliage in Colorado. In Denver, it can be viewed during day trips, hikes, and from the floor-to-ceiling windows of The Pinnacle Club at Grand Hyatt Denver.
Also, the NFL's Denver Broncos begin playing at Mile High Stadium, offering planners the opportunity to arrange for groups to attend games or Broncos-themed gatherings.
Winter: Denver, and Colorado in general, are perhaps best-known for world-class skiing, which delivers myriad possibilities for groups. Denver is the only city in the country that owns a ski resort, and the Winter Park Express Ski Train drops groups off just steps away from the chairlift. Snowshoeing, sleigh rides and yurt trips are also winter favorites.
Big News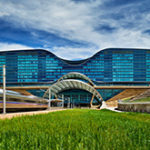 Grand things are happening at Denver International Airport (DEN): Its Great Hall will undergo a $1.8 billion redesign and expansion that will enhance security, make capacity and infrastructure improvements and add new restaurants and retail businesses. The airport also is slated for a $1.5 billion, 39-gate expansion. Both expansions are slated to be finished by 2021.
Progress continues on the expansion of Colorado Convention Center—targeted for a 2022 completion—including an 80,000-square-foot ballroom, 50,000 sq. ft. of prefunction space and a 50,000-square-foot outdoor patio.
Aurora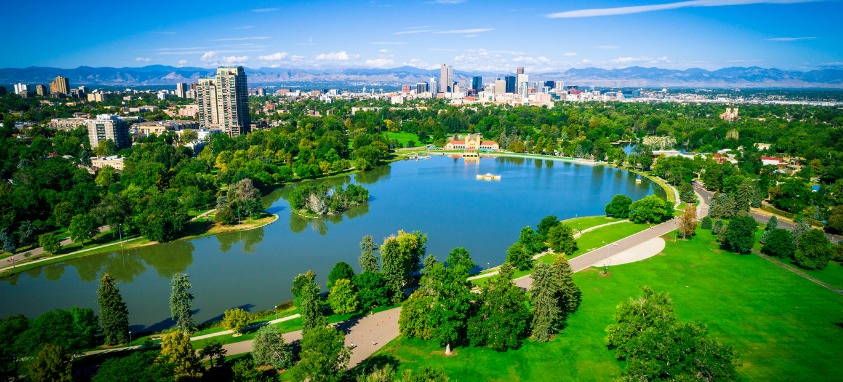 Situated 8 miles directly east of Denver, Aurora is one of the fastest-growing meetings destinations in the country. It has been expanding its lodging options and meeting facilities, and now boasts 65 hotels and more than 13,000 guest rooms.
"Aurora has a front-row seat to everything that Colorado has to offer, and only continues to expand its opportunities," says Bruce Dalton, president and CEO of Visit Aurora. "Our visitors take advantage of Aurora's four seasons to experience the sense of adventure that our locals have known about for a lifetime."
Through the Seasons
Spring: This season is perfect for groups that want to beat the summer rush and secure better rates while enjoying the area's top features. White-water rafting is a springtime favorite, and meetings can be planned around celebrated spring events, including Cinco de Mayo and Kentucky Derby Weekend in May.
Summer: "With lots of sunshine, low humidity and clear skies, summer is one of Aurora's most popular seasons to visit," Dalton says. Hotels and resorts offer indoor-outdoor meeting spaces with spectacular mountain views and off-site options include paddleboarding on blue-water reservoirs, hosting a golf tournament and exploring the more than 98 miles of trails for hiking and biking.
Fall: Like spring, fall is a shoulder season for Aurora during which planners can obtain great rates and attendees can take advantage of pre- and post-travel opportunities. Favorite activities include an afternoon drive through Guanella Pass to check out the colorful aspens and a visit to one of the city's more than a dozen craft breweries and/or beer festivals.
Winter: "Take in a fresh breath of [winter] mountain air as you bring the outdoors inside while staging our convention and meeting space," Dalton says. "The mountain-lodge feel is always popular and pairs well with the snowcapped mountains in the backdrop." Aurora offers easy access to skiing as well as ice skating and winter hiking.
Big News
Gaylord Rockies Resort & Convention Center opened last year, featuring a Colorado-lodge feel along with 1,501 guest rooms, eight dining options and more than 485,000 sq. ft. of meeting space. Hyatt Regency-Aurora Denver Conference Center, which opened in 2016, features 20,000 sq. ft. of traditional business space, 15 meeting rooms, an 11,800-square-foot ballroom and a 4,000-square-foot outdoor terrace.
Boulder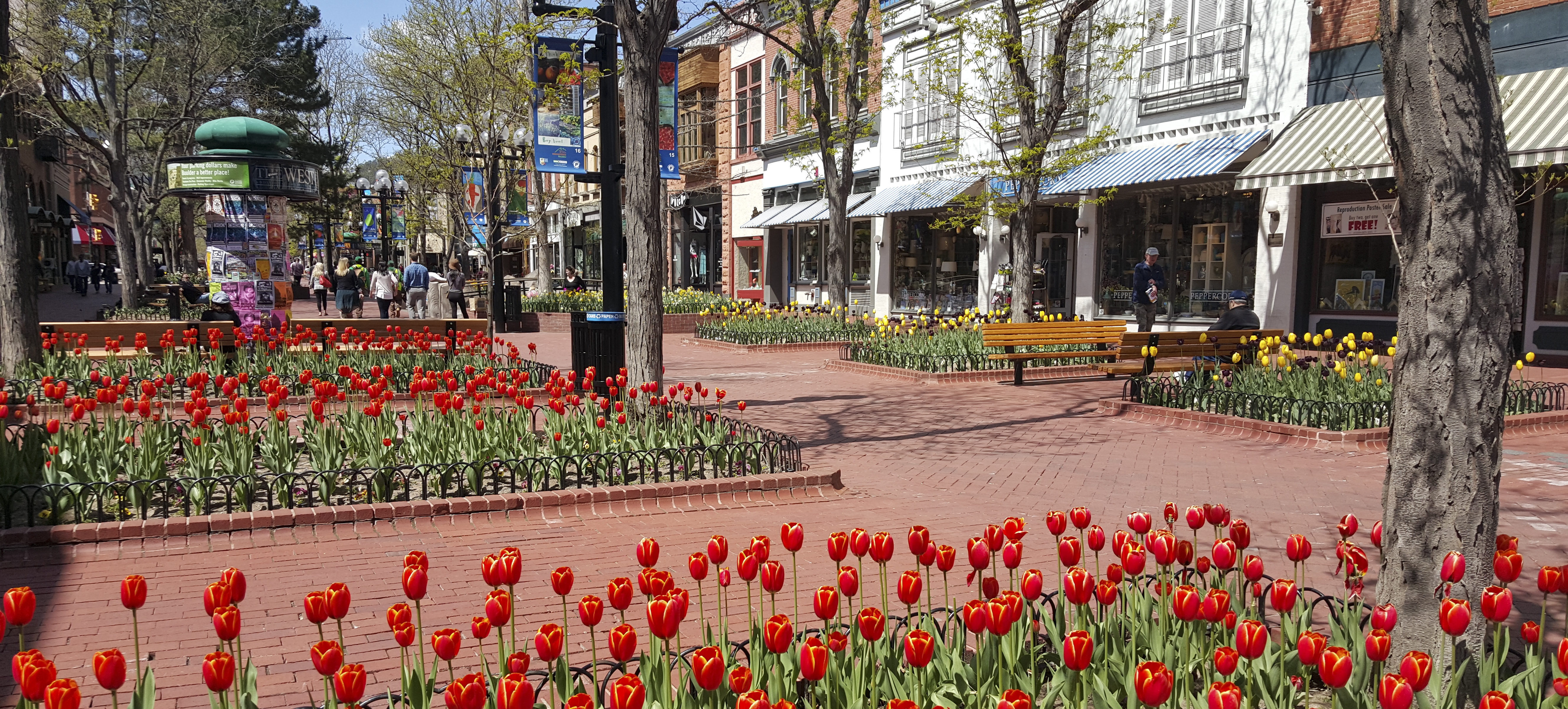 Situated 27 miles northwest of Denver, Boulder is literally where the mountains meet the plains, surrounded by wide-open spaces that are owned by the residents who give both locals and visitors instant access to nature.
"When you plan a meeting, you're looking for your group to go back home with a new perspective," says Mary Ann Mahoney, CEO of Boulder Convention & Visitors Bureau. "You're hoping that the group will think differently, and that's hard when you go to a destination that looks like home. Boulder has a distinct lifestyle, an unforgettable mountain backdrop and a reputation for innovation. We're betting that your group will return home with fresh ideas."
Through the Seasons
Spring: In April and May, the historic and trendy downtown area is filled with the splendor of some 15,000 tulips. The Tulip Fairy and Elf Festival celebrate this colorful display. Other top spring options include a visit to Mountain Flower Goat Dairy to meet farmers, watch a goat-milking demo and bottle-feed baby goats; a collaborative cooking session with Food Lab; and an energizing nature hike.
Summer: Rooftops, fire pits, lawns and other hotel outdoor spaces are activate when the weather heats up. Planners can also house attendees on the University of California at Boulder campus, since students are on a summer break. The rustic mountaintop Sunrise Amphitheater is ideal for an event with up to 150 attendees. Local Table Tours offers foodie walking tours of Pearl Street to taste coffee, chocolate, cocktails and other culinary experiences.
Fall: "Boulder is a college town, and the energy is very high in the fall, when the college kids come back to town," Mahoney says. "The cottonwood trees are golden in color along the banks of Boulder Creek."
This is a great time for early-morning hot-air balloon adventure with Fair Winds Balloon Flight. Groups can easily be accommodated because baskets can hold about 10 people and many balloons are available. Electric Cruiser bike tours are also popular fall activities.
Winter: Boulder hotels have their lowest rates in the winter. Just as in summer, attendees can be housed at University of Colorado at Boulder when students are on break (in January).
The weather is surprisingly mild in winter, and many locals and visitors enjoy running, biking and hiking. But groups can also enjoy skiing by traveling 35 minutes up to Boulder Canyon. Other popular options include a guided snowshoe trip with Colorado Wilderness Rides and Guides and a tour of Boulder Beer Company, Colorado's first craft brewery.
Big News
Boulder Marriott completed a full renovation of its 150 guest rooms in June. All rooms now have modern and chic decor, new furniture, hardwood floors, free Wi-Fi and newly designed bathrooms. The property also provides 2,500 sq. ft. of meeting space.
Estes Park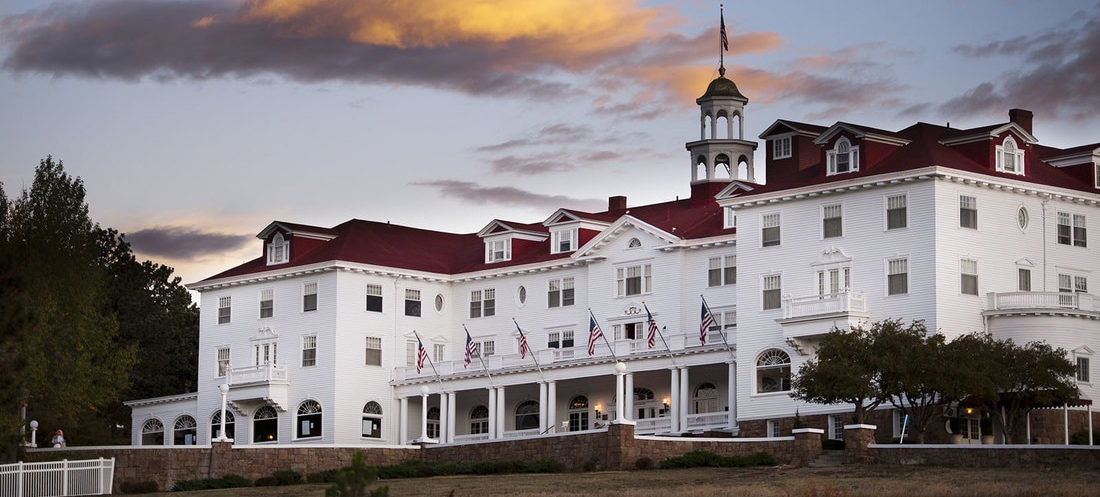 Estes Park has the look and feel of a remote mountain town, but it is just 37 miles northwest of Boulder. It has 4,000 lodging units and 200,000 sq. ft. of meeting space, providing plenty of options for planners.
"What sets Estes Park apart from other destinations is the great value, and unique value of the town, next to the great outdoors of Roosevelt National Forest and Rocky Mountain National Park," says Eric Lund, president and CEO of Visit Estes Park.
Through the Seasons
Spring: This season brings the heaviest snowfall but warmer temperatures, which cause the snow to quickly melt. Guided backcountry trips into Rocky Mountain National Park offer opportunities to snowshoe, ski or splitboard. Snowcat tours, four-wheel-drive tours and horseback rides are also popular in the spring. Groups can also head to Bond Park in April for Bigfoot Days, Estes Park's newest festival, which features activities, events, educational opportunities and entertainment—all dedicated to Big Foot lore.
Summer: Groups enjoy the vast number of outdoor activities, including golf, hiking, horseback riding, mountain biking, fishing, paddleboarding, pontoon boating and white-water rafting. A relaxing summertime option is wandering along Elkhorn Avenue to visit the mom and pop stores and sample homemade sweet treats. Throughout the summer, Estes Park hosts a robust series of free concerts in the village at Performance Park.
Fall: Autumn is the time for leaf peeping—an informal term for people traveling to view and photograph the fall foliage in areas where leaves change colors—and Estes Park has plenty of spots for it. Also in the fall, the city hosts the annual Elk Fest in Bond Park to celebrate the annual elk rut. The free festival features bugling contests, elk exhibits, the Rocky Mountain Raptor Program, elk seminars, elk-inspired arts and crafts, Native-American music, dancing, storytelling and a craft-beer garden.
Winter: Holiday lights brighten downtown Estes Park each winter, and it really comes to life on the weekend of Martin Luther King Jr. Day during Easter Park Winter Festival, featuring a variety of beers, retail vendors and live entertainment.
Big News
Last year, The Stanley Hotel opened The Pavilion, a $10 million, free-standing venue at the property. Set against the striking backdrop of Long's Peak and Rocky Mountain National Park, it builds on the F.O. Stanley architectural heritage while combining cutting-edge design and technology. The Pavilion features a 250-seat glass door auditorium and more than 8,000 sq. ft. of banquet space, set against a private pond.
Colorado Springs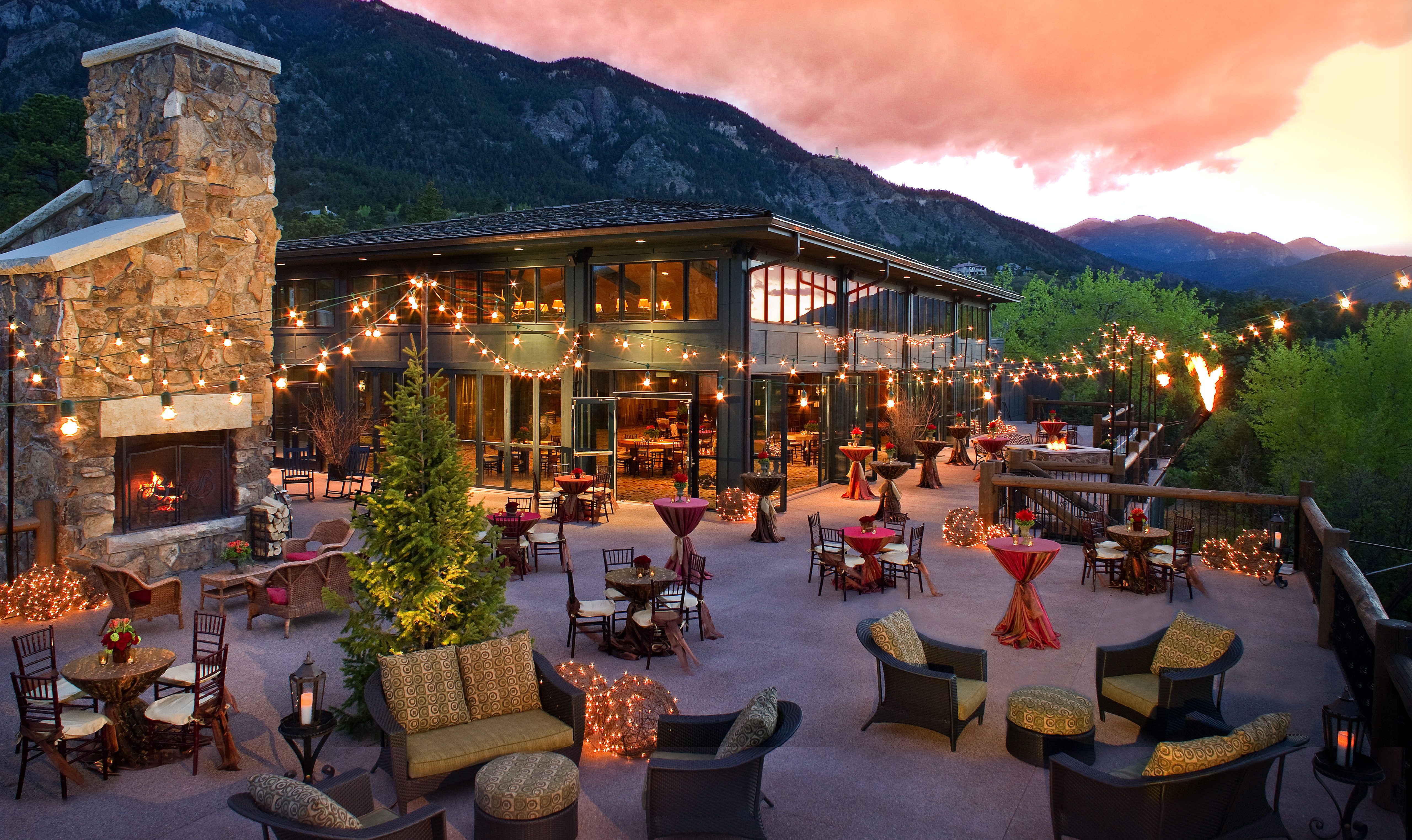 Planners love that Colorado Springs boasts first-tier amenities for second-tier prices. Situated 71 miles south of Denver, with Rocky Mountain scenery as a backdrop, it features more than 60 unique attractions, year-round mild climates, bright blue skies and plenty of gorgeous settings.
"No matter the season, the region always offers impeccable views of natural beauty, whether from the windows of the group's hotel or from the seat of a tour bus," says Kathy Reak, senior director of convention sales for Colorado Springs Convention & Visitors Bureau.
Through the Seasons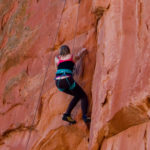 Spring: "In Colorado Springs, spring means the beginning of the snow melt, which means robust, cascading waterfall viewings that are, for the most part, accessible and only a short distance away," Reak says. Each fresh-water spring in this area offers a different source of vitamins and minerals that are said to have medicinal properties. Highly concentrated minerals can be found at Manitou Mineral Springs' eight natural springs, which are open to visitors.
This season also features shorter lines and less waiting time at Colorado Springs' popular attractions and trails, including the challenging Manitou Incline trail.
Summer: Many properties provide incredible, lush mountain views during the summer. Groups can cool down by class IV white-water rafting on the Arkansas River, from a variety of outdoor outfitters. Other options are ziplining through larger-than-life evergreens with Adventures Out West and exploring cliffside climbing at Cave of the Winds Mountain Park's Via Ferrata attraction.
Fall: "Harvest season in the Pikes Peak region can be seen the moment attendees arrive," Reak says. "There are glimmering, gold pops of color shining on the Rampart Range, Cheyenne Mountain and the foothills of Pikes Peak." Groups can enjoy a Gold Mine tour in nearby Cripple Creek, rock and roll on an ATV through trails to aspen groves in Pikes Peak National Forest, enjoy horseback riding through Garden of the Gods Park and experience a Gold Belt Scenic Byway.
Winter: One of the popular winter activities is visiting Cheyenne Mountain Zoo, with more than 750 species of animals and opportunities to hand-feed the world's largest reticulated (Somali) giraffe herd and see the city from above during Mountaineer Sky Ride. Also, Royal Gorge Route Railroad provides rides through Southwest vistas in a heated railcar, with meal and beverage services.
Big News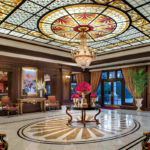 One of the world's most storied resorts, The Broadmoor turned 100 last year, and celebrated with a major project that updated the main rooms and suites with high-tech features, expanded the hotel lobby and provided additional seating and new gas fireplaces. A new chocolate store, Cafe Julie's, opened on The Broadmoor Main area and The Grille restaurant was added to the hotel's Golf Club area. The Golf Club area itself was updated to include more information about The Broadmoor's golf history. The Broadmoor has 785 guest rooms and 185,000 sq. ft. of meeting space.
Festivals Through the Seasons
Colorado's vivid four seasons make it an ideal location for year-round festivals, which are a great way for groups to experience local culture and the state's dramatic landscapes. Here's a glimpse at some of the major festivals, including one in each of seven major cities.
Spring
Vail: Taste of Vail is one of the nation's premier spring food and wine festivals. It is also a platform for promoting Vail's lifestyle via its ever-changing F&B offering. Held in April at various locations, the four-day event showcases more than 30 of the finest chefs and restaurateurs in Vail and nearly 60 of the world's premier vintners.
Colorado Springs: From its humble beginnings, Territory Days in Colorado Springs has grown from a small neighborhood craft fair into a three-day street festival. Groups can enjoy more than 180 food and craft booths, live music, performances by Native-American dancers and blacksmith demonstrations. Nowadays, some 80,000 to 150,000 guests enjoy this event, held every Memorial weekend in historic Old Colorado City.
Summer
Denver: Colorado Black Arts Festival, held at City Park in July, showcases the creative talents of local, regional and national African Americans in art and culture. The three-day festival also features three performing stages filled with dance, jazz, blues, soul, reggae, gospel, traditional African drum and dance. It has received the Mayor's Award for Excellence in the Arts.
Aurora: Aurora's Annual Global Fest, held in August at Aurora Municipal Center, is a celebration of the city's diverse cultures and communities. Featuring a spirit of inclusion, the festival offers musical and dance performances, a fashion show, a parade of nations, a global market tent, food, vendors, and a World Beer Market with brewing techniques and flavors of beers globally inspired and locally made. New this year, World Market Tent will offer arts and crafts from throughout the world.
Fall
Estes Park: The Rocky Mountain region is home to a booming craft spirits industry. On the last Sunday of October, distillers and consumers of fine spirits celebrate this craft at Rocky Mountain Crafts Spirit Festival at Estes Park Events Complex. Admission includes a souvenir tasting glass, complimentary pours from a variety of distillers, bar games and live music.
Winter
Aspen: During the 12 Days of Aspen, December 20–31, the city's charming downtown becomes a winter wonderland of holiday cheer. It features free ice skating, concerts, parties, workshops, holiday activities and community-building special events Topping it all off, New Year's Eve is celebrated with a fireworks extravaganza over Aspen Mountain.
Boulder: The four-day Boulder International Film Festival in late February/early March features all things cinema and draws more than 25,000 fans, media and industry members. It is the city's party of the season, taking over most of downtown Boulder with screenings of documentaries, feature films and shorts—plus a celebrity red carpet, filmmaker happy hours, live-music performances, galas and culinary experiences.
Vail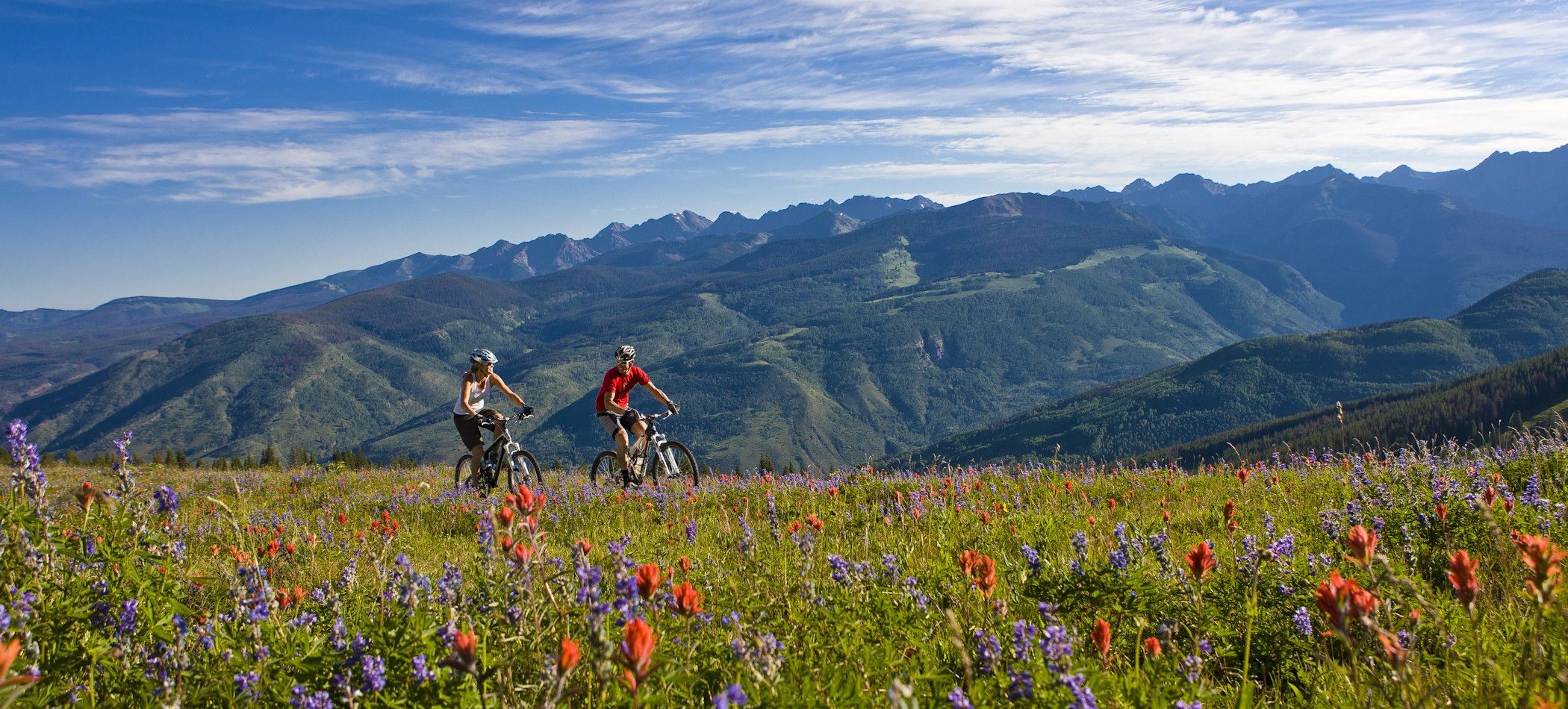 Vail is home to some 5,300 permanent residents, another 5,000 part-time residents of vacation properties, plus a steady stream of tourists year-round. The city, 64 miles southwest of Boulder, features a lifestyle that combines one of the best alpine settings in the world with a friendly, small-town feel—and plenty of options for planners.
"Hosting a professional function in the Vail Valley brings new meaning to 'the best view in the office,' with many unique off-site venues to choose from, including on-mountain restaurants, activities and dude ranches," says Kim Brussow, director of sales for Visit Vail Valley.
Through the Seasons
Spring: Wildflowers spring up throughout the mountains and valleys. As the snow starts to melt, waterfalls of all sizes are waiting to be discovered on a group hike. Local guides offer rafting down thrilling waterways and ATV rides over rugged terrain in some Colorado's most beautiful locations.
Summer: It's a perfect time for a wide variety of fun outdoor activities, including mountain biking, fly-fishing, white-water rafting, hiking, ziplining, golf, rides on the Forest Flyer Mountain Coaster, Segway tours, Jeep tours and art walks. Annual events include Westword Music Showcase, Cherry Creek Arts Festival, Rocky Mountain Regional Gay Rodeo, A Taste of Colorado and Denver Wine & Food Festival.
Fall: September and October are among the most beautiful months to be in Vail. As nighttime temperatures start to drop, fall colors begin to pop up from Game Creek Bowl to East Vail. Besides foliage viewing, many annual events—including Vail Oktoberfest, Taste of Vail Wine & Food Classic and Vail/Beaver Creek Restaurant Week—are great for groups.
Winter: Vail offers many outstanding winter sports activities, including skiing, snowboarding, ice climbing, ice skating, dog sledding, ski biking, sleigh rides, snow tubing, snow cat tours and snowmobile tours. Other top group activities include food tours, brew tours and hot springs visits.
Big News
One of Vail's most exciting new properties, luxurious Hotel Talisa Vail offers 285 guest rooms and 40,000 sq. ft. of meeting space. Located 20 miles southeast of Vail in Breckenridge, recently renovated Beaver Run Resort & Conference Center provides 525 guest rooms and 40,000 sq. ft.
Aspen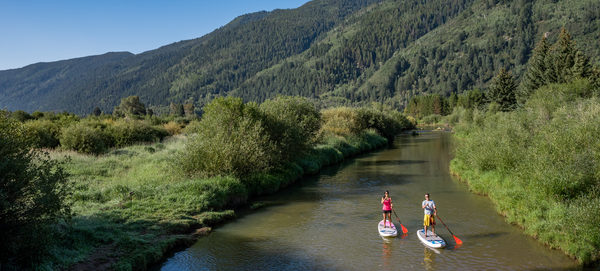 Situated 39 miles southwest of Vail, Aspen is world-renowned for skiing and other winter sports, as well as a distinct way of life.
"Aspen made a name for itself as a winter destination, where skiers, philosophers and locals created a cultural hub high up in the Rocky Mountains, centered around skiing," says Sarah Reynolds, senior director of business development for Aspen Chamber Resort Association. "Those same visionaries also launched the Aspen Institute and the mind, body, spirit ethos that established Aspen as the original cultural mountain town.
The ethos can be experienced year-round in the city's hotels, restaurants, outdoor adventures and cultural offerings.
Through the Seasons
Spring: Groups can enjoy ski days in March and April, and hiking and cycling trails during April and May. White-water rafting is also a favorite activity in May. Some planners have discovered that an ideal time to bring groups is the "secret season," from mid-May to mid-June, during which attendees can enjoy all the recreational opportunities that Aspen has to offer, but with smaller crowds and discounted prices.
Outdoor activities for groups include white-water rafting, hiking and car-free road bikes (since the highway is closed to car traffic until summer) to the top of Maroon Bells or the top of Independence Pass.
Summer: Some of the most popular summer activities for attendees in Aspen are hiking, cycling, rock climbing, paragliding, horseback riding, fly-fishing and stand-up paddleboarding on the Roaring Fork River.
The arts and cultural calendar is filled with excitement and adventure, including Aspen Music Festival & School's eight-week summer season, Jazz Aspen Snowmass' June and Labor Day festivals, Theatre Aspen, Aspen Santa Fe Ballet and Aspen Institute's Aspens Ideas Festival.
Fall: "Autumn is a beautiful time in Aspen, when the aspen trees turn from green to a beautiful gold," Reynolds says. "Fall brings the leaf-peepers to town, whether they are discovering the foliage by hiking, mountain drives, cycling, paragliding or from the water."
Winter: Downhill skiing and snowboarding are extraordinary in Aspen at this time of year, but groups can also enjoy many other activities—including cross-country skiing, snowshoeing, snowmobiling and fly-fishing.
Big News
W Aspen and The Sky Residences at W Aspen, an 88-room mountain chalet overlooking Aspen Mountain, is slated to open by June with an oversized, split-level living room, the brand's alternative to a hotel lobby.
The trendy, lively hotel will also feature innovative design and have a 1,600-square-foot outdoor patio, a ski shop, a 12,000-square-foot rooftop bar and pool, an 1,100-square-foot fitness facility and 1,600 sq. ft. of meeting space.