Birmingham, Alabama, skyline
The largest city in Alabama has been famous—and, in some instances, infamous—for many things over its almost-150-year history. It was forged in the booming steel industry that followed the Civil War. Its fortunes and population have waxed and waned with demand for the metal, but the speed of its growth during the heyday of railroad construction and the two world wars earned it the name Magic City. The city was also a crucible of the Civil Rights Movement. Martin Luther King Jr. burnished his reputation as a nonviolent protestor there, calling on the nation to end segregation in the South.
Today, Bham's hospitality scene is on fire, and the rest of the country is noticing. Numerous local chefs were called out this year as James Beard Award finalists. Its storied past, combined with a celebrated culinary scene that specializes in new Southern cuisine, makes "grit" the perfect word to describe the people who eagerly welcome visitors to their special corner of the world.
It's no wonder Greater Birmingham Convention & Visitors Bureau has brought back the slogan, "It's nice to have you in Birmingham," as an authentic greeting to one and all.
Meet and Stay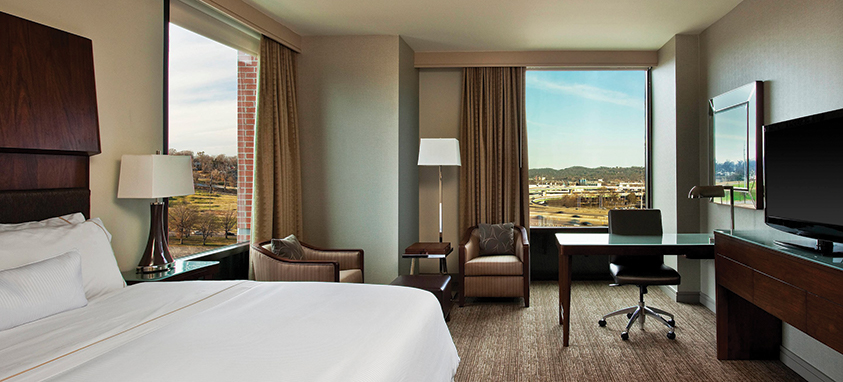 Birmingham Jefferson Civic Center Complex (BJCC) is ground zero for a $300 million expansion, including a 55,000-seat stadium fitted with conference and exhibit space. The 222,000 sq. ft. of exhibit space at BJCC is connected by an enclosed bridge to 1,024 guest rooms at Sheraton Birmingham Hotel and The Westin Birmingham. It also includes the 18,000-seat Legacy Arena and more intimate, 2,800-seat Concert Hall. The complex offers easy access to Uptown entertainment district, where Alabama Sports Hall of Fame pays tribute to the likes of Jesse Owens, Hank Aaron and Willie Mays in a 33,000-square-foot slice of cheer-inducing history.
Eat and Drink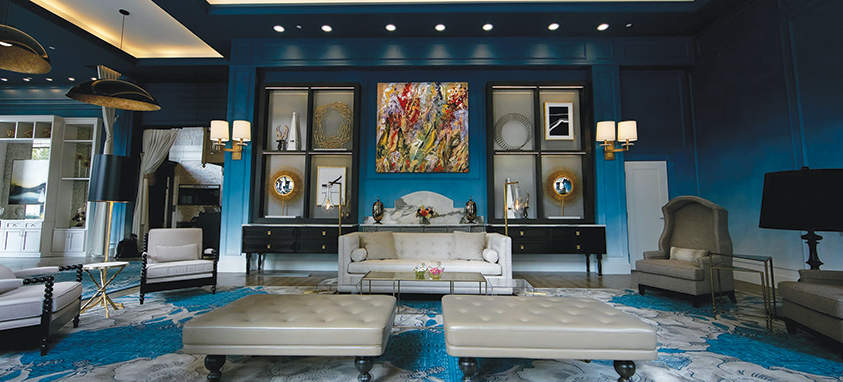 What better way to explore all the nationally acclaimed restaurants in Alabama's emerging neighborhoods than with help from Birmingham Taste Tours? Whether you stop at John's City Diner for fried chicken and waffles, Cafe Duponte for fried oysters and okra, or The Yard inside historic Elyton Hotel for fancy grits with seasoned shrimp and poached egg, your group will experience the passion locals have for the food and place. As one tour guide explained. "In Birmingham, we like to dress our grits up like we are taking them to church on Sunday."
Another must-eat stop is Frank and Pardis Stitt's Highlands Bar and Grill, which won James Beard Foundation's Most Outstanding Restaurant in America award this year, along with recognition for the restaurant's revered pastry chef, Dolester Miles. One bite of Guinea Hen-Two Ways with corn bread dressing, and even the casual foodie will understand what is meant by "Southern comfort cooking."
Do
To honor the struggle for civil rights waged in the city over the last two centuries, a visit to Birmingham Civil Rights Institute brings the explosive history to life in photos and stories. The museum is steps away from 16th Street Baptist Church, where a 1963 bombing killed four African-American girls and caught the attention of the entire nation. Kelly Ingram Park offers photo-op sculptures that commemorate the tragedy and a free cellphone tour.