Ranch Dressing
Arizona's deep-dude-dive experiences and iconic landscapes make meetings a roundup to remember.
By Gretchen Kelly
Home to scenic ghost towns, dude ranches and miles of desert landscape, Arizona offers old West-inspired venues with modernist-inspired luxury.
Local Expert Tip: "Tucson's unique landscape, situated near Saguaro National Park, makes a great backdrop for breakouts and team-building activities. Whether it's a horseback ride up the mountain for pancakes, a cowboy cookout, stargazing, or celebrating our culinary heritage, which dates back over 4,000 years, meeting attendees are sure to have a memorable experience."
–  Cindy Aguilar, director of communications, Visit Tucson
5 Reasons Meeting Profs Love Arizona
Design-forward diggs: Phoenix's The Kimpton Hotel Palomar Phoenix for instance, recently opened Eden Rooftop: a cutting-edge design refuge for cocktails and conversation in its firepits and private cabanas.
Visits to the modernist master: A UNESCO World Heritage Site and Scottsdale National Historic Landmark, Taliesin West is the former winter home and studio of Frank Lloyd Wright. A working school great for an afternoon architecture tour, it is also a breathtaking space for an evening event, with dramatic terraces and gardens overlooking the beautiful Sonoran Desert at sunset.
Native American culture and tribal-owned properties: Take Gila River Resort & Casino at Wild Horse Pass. The property (25,000 sq. ft. of meeting space) that recently underwent a multimillion-dollar facelift was established by the Gila River Indian Community. New amenities include a massive pool area and an all-glass elevator with desert views.
Old West vibe and history: You can't delve more into the history of the real and cinematic West than in Arizona, where Hollywood traditionally went to film its Westerns. Soak in the art and spirit of the territory at Western Spirit: Scottsdale's Museum of the West. It's a popular spot for evening events with a backdrop of rare Old West artifacts.
Read More: Arizona: Wellness in The Valley of the Sun
Home of the first conference resort in the U.S.: The Scottsdale Resort at McCormick Ranch, America's first conference resort opened in 1976, is undergoing several phases of a multimillion-dollar renovation. The update includes all guest rooms, common area, amenity spaces, food and beverage outlets, 90,000 sq. ft. of flexible event space and a spa expansion.
5 Fantastic Places to Meet
The Grand Canyon State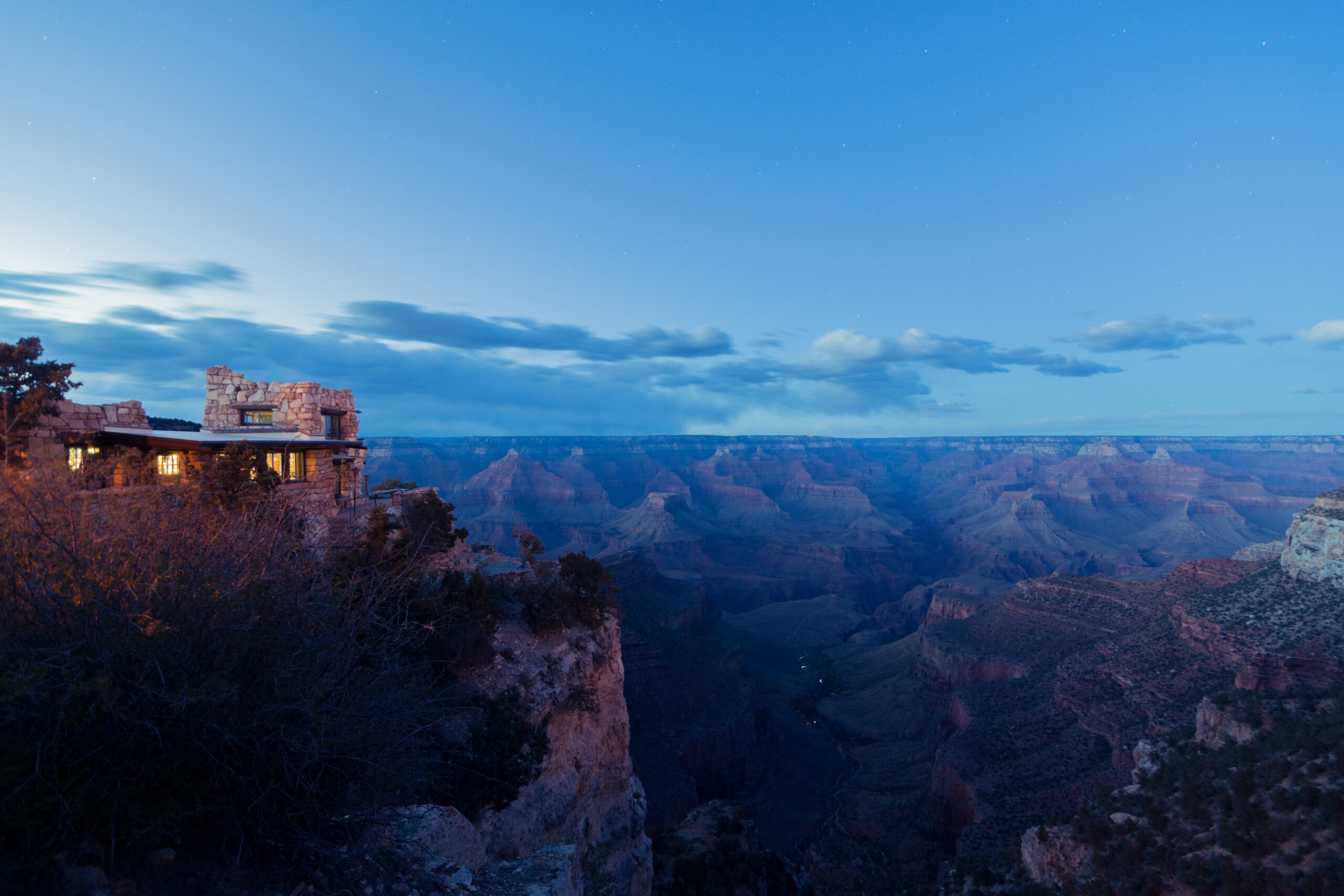 They don't call Arizona the Grand Canyon State for nothing. Grand Canyon National Park is a  3.5 hour drive from Phoenix. There is also the Grand Canyon National Park Airport, a small private and charter airport for lines like those run by Grand Canyon Airlines.
Read More: Tucson's Elevated Allure
The State Park has viewing platforms into the Canyon that might have you reaching for your smelling salts but which are bucket-list memorable. There are also nearby Navaho trading posts where you can purchase Native American-made handicrafts, art and jewelry.
Once your meetings or incentive group gets to the Grand Canyon, you can enjoy and go back to your lodgings in Phoenix or Tucson or you can book a meeting at one of the hotels in the park. The Thunderbird Lodge at the South Rim has 55 guest rooms and one 1,500-square-foot conference room. The Kachina Lodge has 48 rooms and 600 sq. ft. of meeting space.
For small incentive groups, the celebrated 1905 El Tovar Hotel where every room is unique has hosted Theodore Roosevelt, President Bill Clinton, Paul McCartney, Oprah Winfrey, and many other celebrities. The hotel was designated as a National Historic Landmark in 1987. There is no meeting space at El Tovar but arrangements can be made in nearby properties such as The Thunderbird Lodge or the Kachina Lodge above.
Arizona and Frank Lloyd Wright
Arizona is a wonderland for aficionados of the famed architect and herald of American Mid-Century Modernism, Frank Lloyd Wright. Wright's school, Taliesin West was his home during the winter months starting in 1937. The school can be toured and has venue space available for meeting planners who want to arrange off-resort events. Wright also is an influence in the famed Arizona Biltmore, a Waldorf Astoria Resort.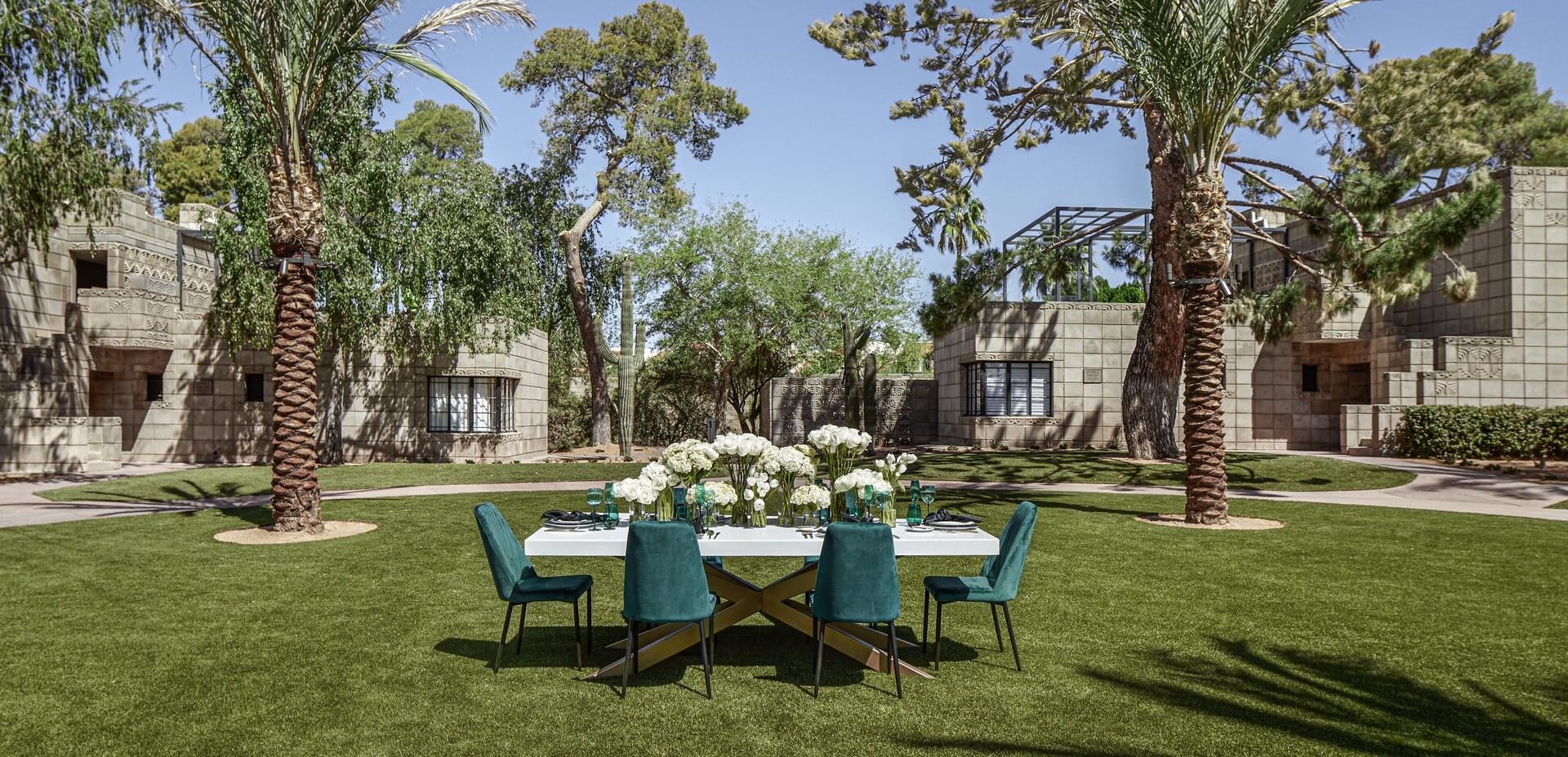 The extent of Wright's connection with the hotel is unclear but the complex is recognized as a "collaboration" between Wright and a former draftsman in his Oak Park studio, Albert Chase McArthur. The lobby includes a stained glass representation of Saguaro cacti which was derived from a 1920s magazine illustration designed by Wright. Many homes in Phoenix and its suburbs built from the 1940s on have a desert Mid-Century Modern feel that is directly derived from Wright's connection with the colors and horizons of the Arizona landscape. VisitPhoenix.com has a self-guided tour of Mid-Century Modern homes in Phoenix which groups or individuals can use to see how Wright's influence evolved into the perennially popular design style.
This article appears in the March/April 2023 issue. You can subscribe to the magazine here.