Dark skies, cool nights and sun-drenched days
Tucson's location in the high Sonoran Desert of Arizona gives it pride of place when it comes to wind (those hot air balloons!), night breezes and dark skies full of stars.
Tucson is a city of 500,000 and is known as one of the country's darkest-skied populous cities. It's also known for its affinity with wellness as well as home to spa/resorts like Miraval Arizona Resort & Spa and Canyon Ranch Tucson, quartering here for the climate (several degrees cooler than nearby Phoenix year-round), wide open spaces, the beauty of the Sonoran Desert and its iconic Saguaro cacti.
Graeme Hughes, former senior vice president of sales for Visit Tucson and new executive vice president of the same destination, highlights easy access to Tucson International Airport (TUS) and the fact that "it's not an urban environment here. We are interested in preserving the desert not developing it," he says proudly.
Wellness Pioneers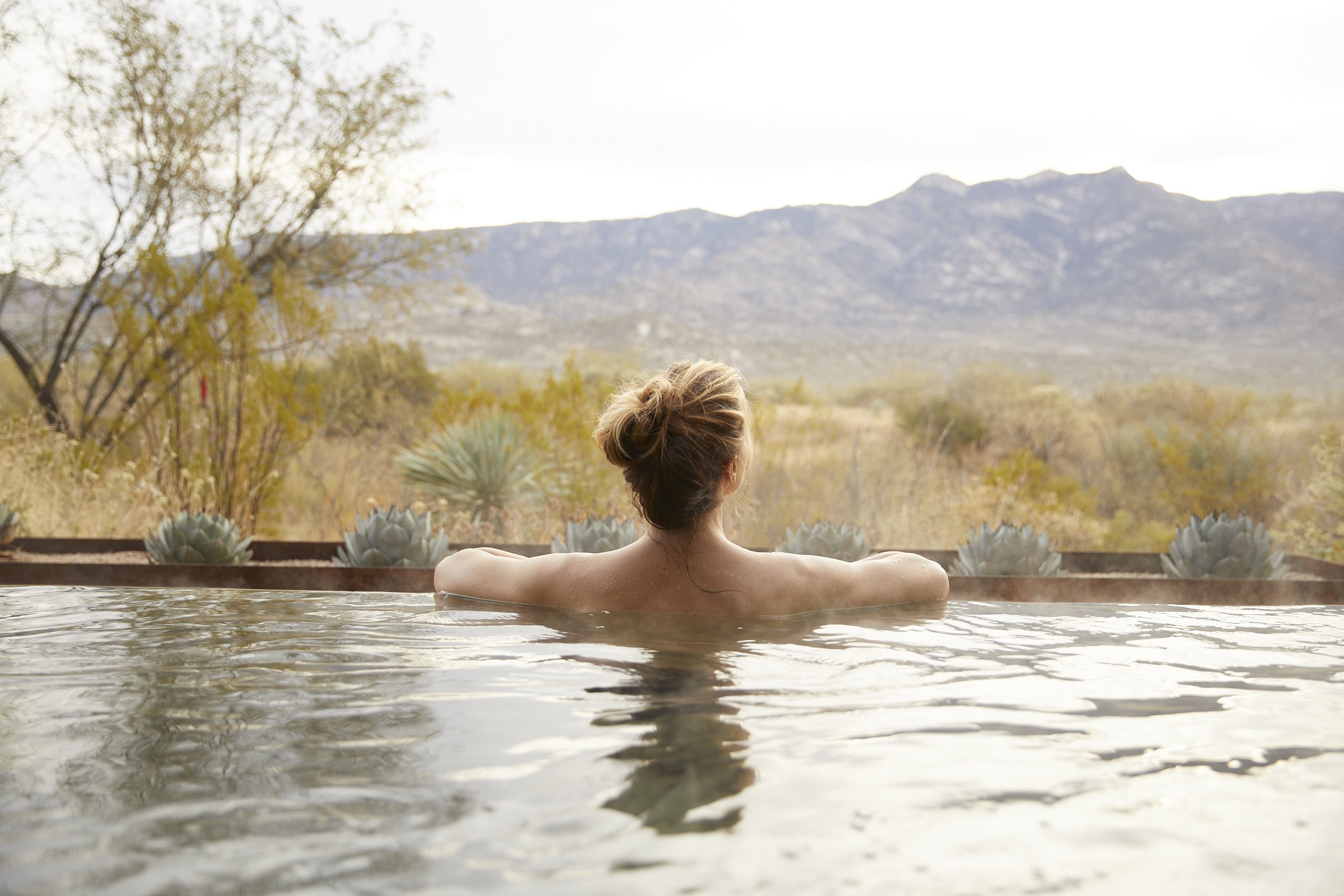 Hughes told Smart Meetings in April that the modern Arizona resort wellness boom has its matrix in Tucson.
"Brands like Canyon Ranch and Miraval whose roots are in Tucson," Hughes said. "They were pioneers of wellness early on and really brought the spa and wellness trend to Arizona."
Hughes noted that Tucson's landscape is distinctly different from its neighbors in the Phoenix/Scottsdale area.
Read More: 5 Major Wellness Trends for Meeting Planners to Know Now
"We're high desert here, that's the difference," he says, pointing out that the area is usually a few degrees lower in temperature and humidity. Hughes also said that new contenders like JW Marriott Star Pass Resort & Spa (575 guest rooms and more than 80,000 sq. ft. of meeting space),Loews Ventana Canyon Resort (398 guest rooms and 37,000 sq. ft. of indoor meeting space with nearly 40,000 sq. ft. outdoors), The Westin LaPaloma Resort & Spa (487 guest rooms and more than 92,000 sq. ft. of meeting space) and Hilton's El Conquistador Tucson (428 guest rooms and more than 100,000 sq. ft. of indoor and outdoor meeting space), all of whom have signature spa experiences, have added new chapters to Tucson's status as a wellness magnet.
"The destination lends itself naturally to wellness," says Hughes. "So many of our activities are outdoor-oriented. We are also bordered on two sides by Saguaro National Park. At Star Pass, you can walk from the resort right out into the mountains."
Temperate and Sustainable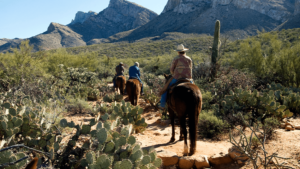 Hughes' colleague, Visit Tucson's Director of Sales Mary Meade highlighted some of the things that make the city stand out for meeting planners.
"Tucson can absolutely be considered in the summer months and hosts many meetings," she said. "Thanks to our higher elevation and natural vegetation, Tucson cools off at night and is quite temperate as the sun goes down, so outdoor evening events are very comfortable."
And, as the sun goes down, Tucson's stars begin to twinkle.
"As a Dark Sky City, Tucson has light pollution restrictions and with many side streets dark, you can really see the stars at night. Many groups will offer stargazing through high-powered telescopes at their opening receptions," she says.
"Thanks to our higher elevation and natural vegetation, Tucson cools off at night and is quite temperate as the sun goes down, so outdoor evening events are very comfortable."
–  Mary Meade, Visit Tucson
Tucson is also one of 25 cities designated as a Solar America City by the U.S. Department of Energy (DOE). In fact, the solar panels at the airport provide 50% of the electricity for Tucson International Airport.
New and Improved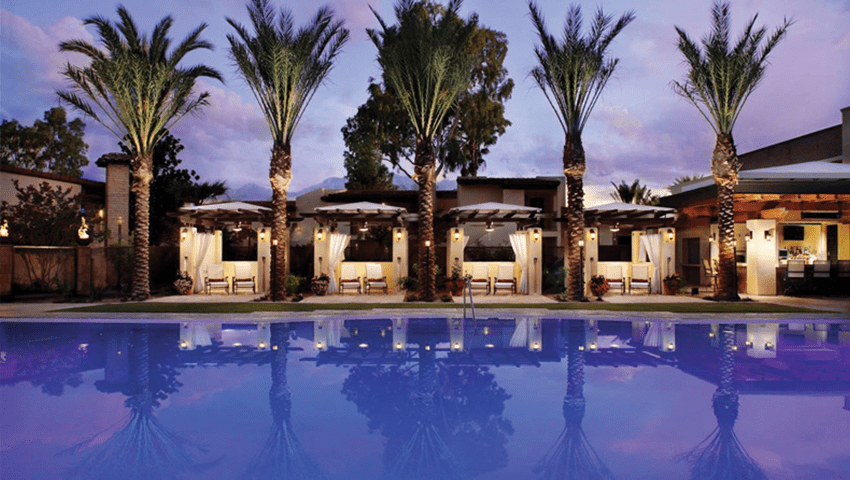 Meade wants meeting planners to know that one major attraction and several renovated and new hotels should be on planners' radar.
One of Tucson's most iconic attractions, Old Tucson, is coming back online this fall with a new operator. Part theme park, part authentic movie set, Old Tucson is a fantastic place to feel the Wild West come alive. "It's also a great spot to host an off-site evening event, with gun fights, wild west reviews and plenty of authentic western movie memorabilia, your group is sure to have an exceptional event," she shares.
Along with a trip to a literal, as opposed to virtual West World, she wants planners to think of the new The Citizen Hotel Tucson for small and intimate groups and for larger groups to use as an off-site venue with a local wine slant.
Read More: Small Group Cruise Excursions for Incentive Getaways
"The Citizen Hotel Tucson is an elevated Arizona wine experience in the cosmopolitan heart of the high Sonoran Desert," she explains. "With elegant design and thoughtful wine and event programming, Tucson's only wine hotel is a distinctive experience in a historic setting."
The property, which opened earlier this year, is located in the meticulously renovated historic Tucson Citizen building, home to Tucson's first newspaper press over 100 years ago.
She also notes that Omni Tucson National Resort has enjoyed a multimillion-dollar transformation. "Resting at the foothills of the Santa Catalina Mountains, the color palette and landscape of this idyllic locale inspires the newly redesigned spaces, which include the lobby, restaurants and lounge, meeting space, spa, fitness center and casitas and haciendas," she says.
Even the classics like Miraval aren't resting on their laurels here. The resort has recently renovated and upgraded many of the guest rooms as well as the Cactus Flower Restaurant using warm woods and natural fabrics evoking the surrounding desert.
Planners with team building on the agenda should note that their Challenge Course has been expanded to include eight new connected elements, from zip lines to ropes, allowing guests to push the envelope of resilience in a safe and stylishly supportive environment.
A new Graduate Tucson Hotel opened in 2020 with access to University of Arizona's campus. Fun features such as Poindexter lobby café and Moonstone rooftop bar and restaurant offer fabulous views of city and sky.
Other properties to note include:
Loews Ventana Canyon Resort with an expanded Ventana Height Terrace outdoor venue and remodeled main restaurant spaces, which enhance the already luxurious feel of the resort.
Hacienda Del Sol Guest Ranch Resort added an additional 30 luxury guestrooms, bringing their total guestroom count up to 99 guestrooms.
El Conquistador Tucson, a Hilton Resort, added a new, free-standing full-service spa, SPA WELL, which has its own pool and amazing views of the Catalina Mountains.
Larger meetings have both the massive dark skies above and the spacious Tucson Convention Center as a resource.
Tucson Convention Center, located on a 27-acre campus in the heart of Downtown Tucson, has more than 205,000 sq. ft. of exhibit, meeting and functional space for different sizes and types of events. SAVOR, the Center's F&B department, specializes in galas as well as breakout concessions with everything from the latest in hors d'oeuvres to cappuccinos and croissants for breakfast.
Saguaro National Park: Home of the Desert's Silent Sentinel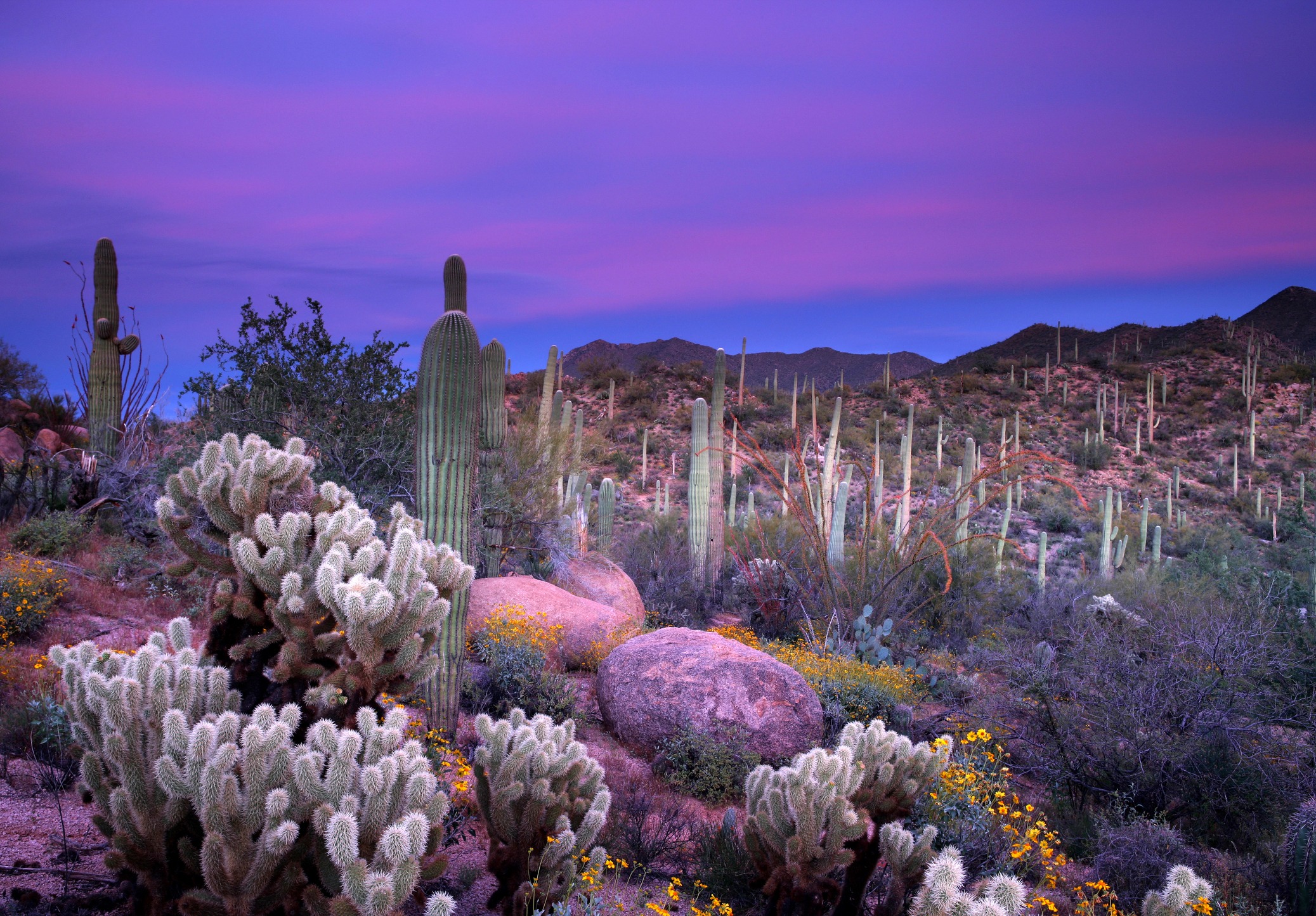 One of Tucson's major tourist attractions, Saguaro National Park, is only 19 minutes away from downtown Tucson.
Planners can use this masterpiece of the National Parks system for experiences as elevated as moonlit saguaro viewing hikes. Participants can wander the cool high Sonoran Desert floor encountering these massive cacti, some of which are well over 100 years old (it takes about 50 years for a Saguaro to grow just one arm).
Did you know that it is illegal to kill or tamper with a saguaro in Arizona? The symbol of the American southwest is not yet an endangered species, but its numbers are decreasing because of encroaching human habitation.
In Tucson, both at the Saguaro National Park and in the desert areas surrounding the city (including landscaping at the major resorts), you will find these majestic sentinels standing guard and offering their hardened skins as homes for birds and other wildlife.
Local Native American Tribes like Tohono O'odham consider the Saguaro to be sacred and a person its own right and are fighting to establish that status so that generations can continue to encounter them in their indigenous Sonoran Desert.
Resources
Visit Tucson
This article appears in the September 2022 issue. You can subscribe to the magazine here.