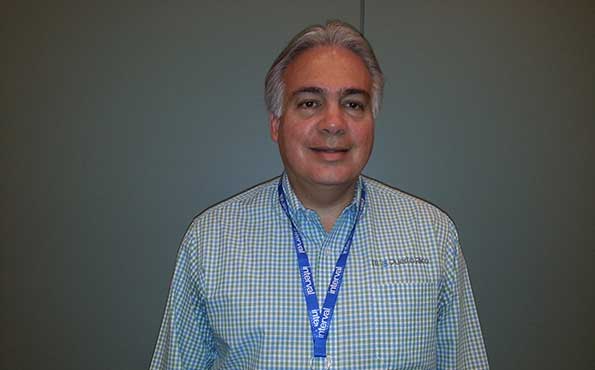 Praise poured in for this year's Caribbean Travel Marketplace in San Juan, Puerto Rico, and no one was more pleased with the response than Milton Segarra.
"The feedback has been very positive," says Segarra, president and CEO of Meet Puerto Rico. "The convenient access to Puerto Rico and our facilities was an important factor to the success of the event."
More than 1,000 people, representing 374 companies and 29 countries, attended the event, which was held Jan. 28–30 at the Puerto Rico Convention Center. Also, 11,888 pre-scheduled appointments were arranged, with the majority of buyers coming from the United States.
Meet Puerto Rico was particularly busy during the marketplace, but stays active year-round, and one of its concentrations is on attracting mid-market groups.
"We don't focus on large groups, like Los Angeles and Las Vegas do," he says. "But every hotel that is opening in Puerto Rico has a very important meeting and convention component."
Some significant properties recently opened in and around San Juan. Once a plantation, Dorado Beach, a Ritz-Carlton Reserve, now is a luxury hotel that offers 115 guest rooms and 4,368 sq. ft. of meeting space. The property, which opened in December 2012, is located 16 miles west of San Juan, just steps away from the Atlantic Ocean and surrounded by acres of tropical forest.
Situated in the beautiful Miramar neighborhood near Puerto Rico Convention Center, Hyatt House San Juan, which opened in October, has 126 guest rooms and 810 sq. ft. of meeting space. And Condado Vanderbilt Hotel, located in a Spanish Revival oceanfront building dating back to 1919, just finished a $200 million renovation. The property, which opened in December, has 319 guest rooms and 15,000 sq. ft. of meeting space.
Segarra feels that Meet Puerto Rico has done a good job of positioning the island as a top meetings destination.
"We always have good products on the shelf, but need to establish more consistency on the money side," he says. "If people are clear in their minds about what we have to offer, sales will follow."
Regarding Cuba, he thinks that the prospect of more U.S. groups visiting there in the near future could enhance, rather than hurt, tourism at Puerto Rico and other Caribbean destinations.
"Surveys done in the States show that people in households with an income of $50,000 or more travel one to two times per year, and that their main destination is Europe, followed by the Caribbean," he says. "I think that the interest in Cuba will cause people to look a little closer at the Caribbean region in general."
"There will be enough for everyone."