If you are of a certain age, the words that spring to mind at mention of Inglenook are…jug wine. (For those too young to relate, think of that as wine in a growler.) Just out of college, it was my go-to for something cheap and red to drink with spaghetti and red sauce (notice I do not say "pasta," which entered our everyday lexicon only later; in some parts of the country, "noodles" was the operative term).
Inglenook, the largest wine estate in Napa Valley's Rutherford, still makes red. And white. Things have changed, though. The winemaker since 2011 has been Philippe Bascaules. He's also the winemaker at Chateau Margaux, near Bordeaux, one of the most hallowed names in French wines.
And to confound my youthful memory even further, Bascaules was seduced into coming to Inglenook after wiping the detritus of decades from cellared Inglenook bottles of the 1950s, decanting and tasting what the estate had once produced. Not jug wine—fine, fine wine. Wine that could compare to the best of France's.
Enter Francis Ford Coppola, stage right.
The illustrious film maker (the Godfather trilogy, Apocalypse Now) purchased a historic home on the estate, plus surrounding vineyards and  ceased production of the cheap jug wines that a series of corporate owners had begun in 1964.
And being the storyteller he is, he knew a good story when he heard one.
See also: Intoxicating New Spaces in Napa and Sonoma
Inglenook had been founded in 1879 by a Finnish sea captain, Gustave Niebaum, who saw Napa's potential and had a fortune in Alaskan fur hides and seal skins to finance his dream—to make wines as good as any European chateau. In 1887 he cut the ribbon on a magnificent, state-of-the-art chateau winery. And by all accounts he succeeded. In 1889 he won a silver medal at the Paris Exposition Universelle and a First Award of Merit at the Australian Exposition. In 1915, Inglenook wines won 19 gold medals at San Francisco's Panama-Pacific International Exposition.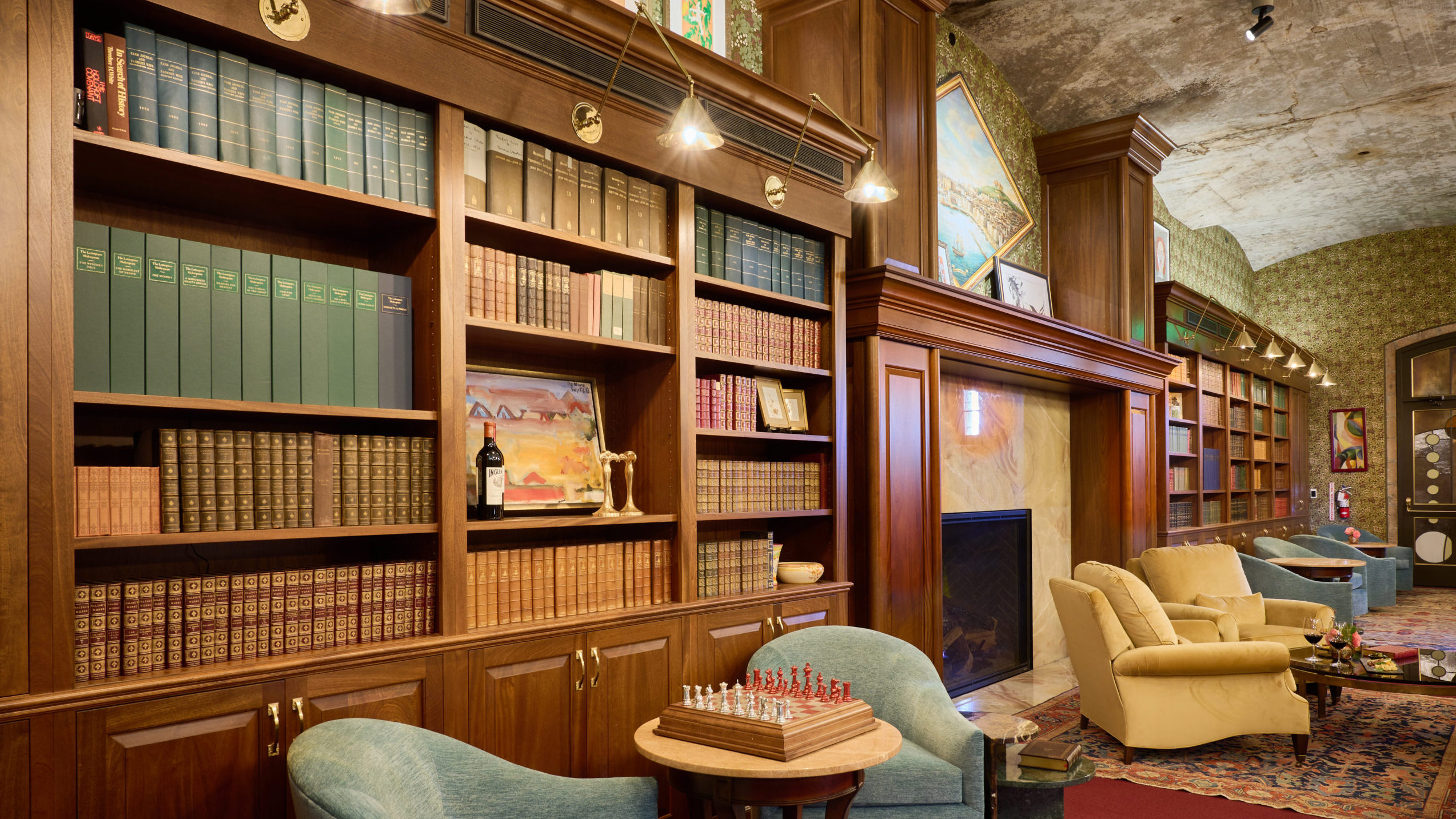 His great-nephew, John Daniel Jr., continued that tradition. In 1954, Wine Spectator put Inglenook on its cover, with the headline, "California's Greatest Cabernet." Thus the dusty bottles in the cellar that won the heart of Bascaules.
Coppola and his wife, Eleanor, declares Inglenook's website, vowed: "No matter how long it takes… to restore Inglenook's esteemed reputation."
This encompasses not only the wines, but also the grandeur of the historic winery. There's nothing in California wine country quite like it.
The Coppolas lovingly renovated the chateau after nearly 40 years of inactivity, adding lavish touches worthy of a film epic like stained-glass windows and a handcrafted staircase that took artisans years to complete, using salvaged tropical wood from a resort property they own in Guatemala. In 2002 the first vintage was made in the newly refurbished winemaking facilities.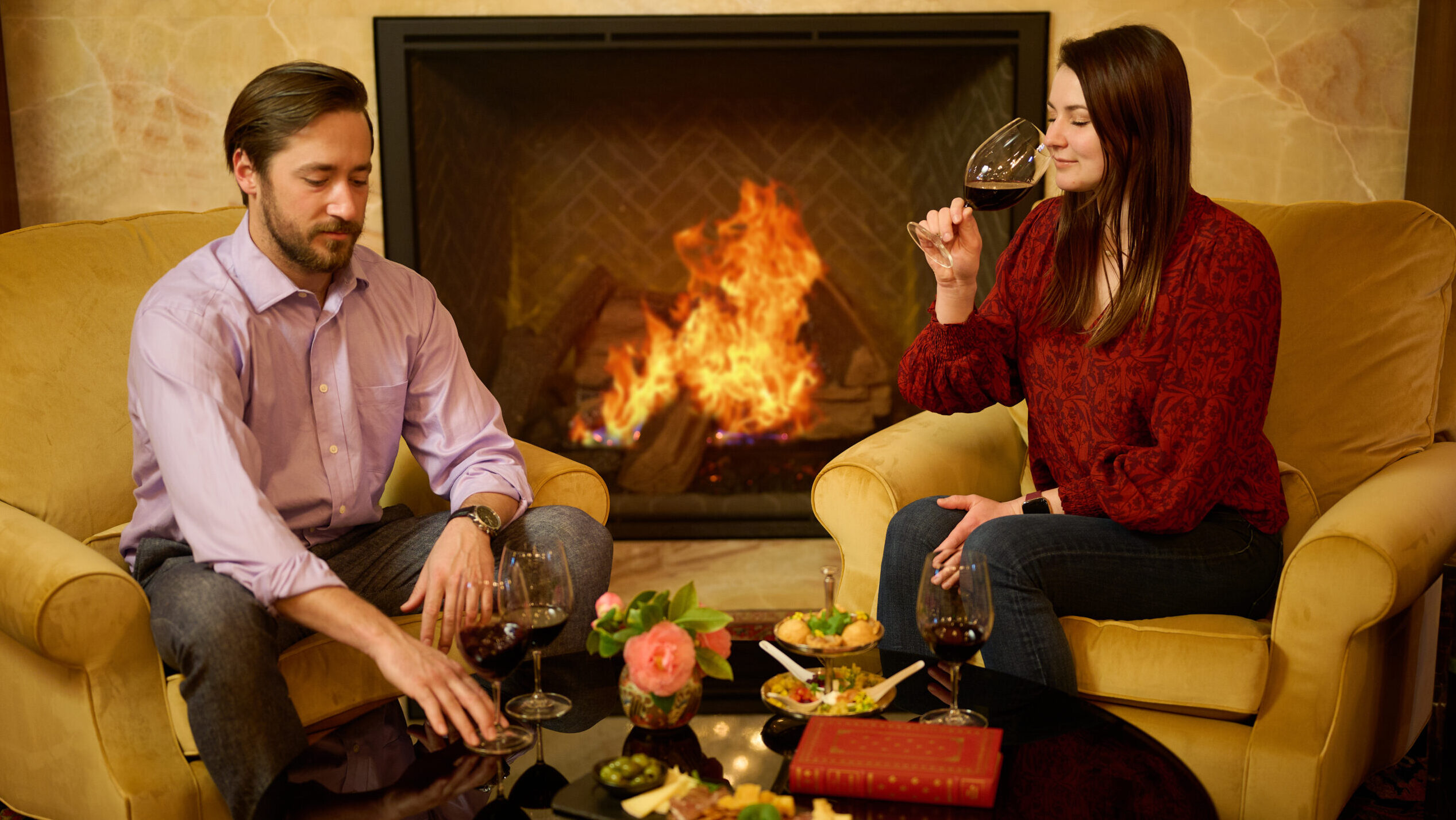 The restoration continues. This year, The Pennino Salon, reminiscent of a private club in the 1920s and named after Coppola's maternal grandfather, will be open for indoor wine tastings as conditions allow—and for group events. Work was supervised by Dean Tavoularis, the production designer on many of Coppola's films. The room clad in warm wood paneling has works of art by film director Akira Kurosawa, Robert De Niro Sr. and Coppola himself. There's a grand fireplace, plush seating, plus a craps table once owned by Countess di Frasso, a legendary hostess of Hollywood's Golden Age.
Elsewhere in the chateau, other Coppola touches include exhibits about viniculture and moviemaking, including one of the few remaining Tucker automobiles from the Coppola movie of the same name. (Much more of his own movie memorabilia can be seen at Francis Ford Coppola Winery in Sonoma's Geyserville.)
Other group venues: South Barrel Room, which can host up to 250 amid turn-of-the-century 1,000-gallon casks; Great Hall, with its barrel-vaulted ceiling, for 100-150 attendees; and Infinity Caves, where today's Inglenook vintages are aged, which can handle from 10 to 400 guests. Outdoor spaces include a dramatic grand courtyard with a reflecting pool and fountain (for receptions of up to 1,500) and the Chateau Terrace (200 reception-style).
Experiences include tours of the chateau, the Infinity caves, the vineyards, barrel tastings and culinary offerings by Winery Chef Alex Lovick, who pairs the estate's wines with the seasonal, organic bounty of the expansive estate farm and orchards.